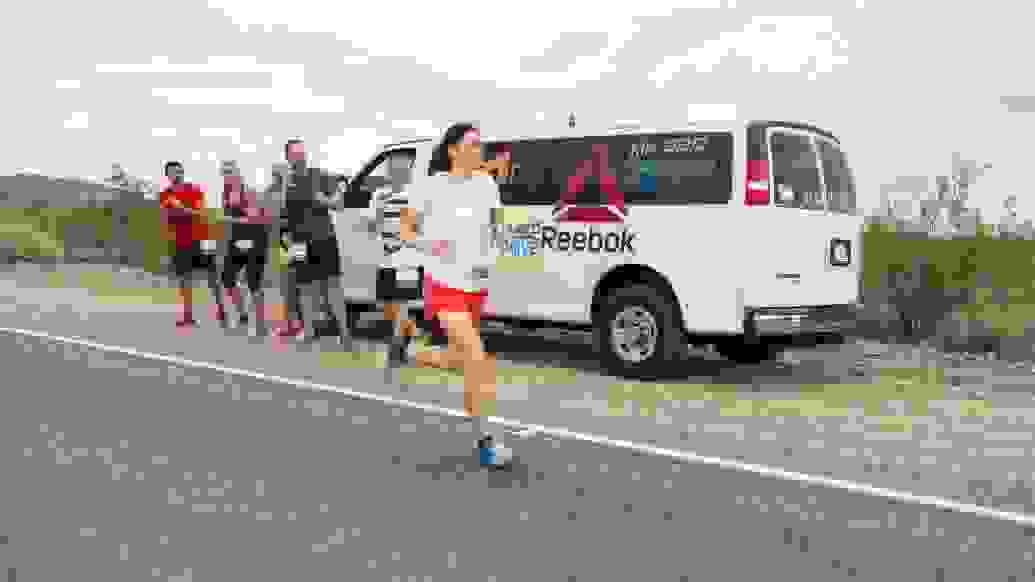 Let's Get Started, Ragnarians!
There's nothing like the thrill and the tension of the starting line. Trust us. We know.
We've been running races since 1895. And 2016 brings a new starting line, new splits and new stories with Ragnar Relay.
While others may focus on personal bests, we're in it together. Tasting the glory of the finish line just isn't the same when done solo. Whether we're scaling muddy obstacles or pushing for our fastest times, we understand that we're better together.
And we're ready to push that to the limit with Ragnarians across the country.
But this isn't the first time Reebok has done something extreme with runners. In fact, our entrance into the sport came with thinking that was so crazy it actually worked.
More than 100 years ago Reebok's founder J.W. Foster noticed sprinters having trouble gaining traction during their runs. His solution? Nails. Yep, he hammered nails into the bottom of traditional running shoes, and as a result, created the first track spikes.
We've kept that crazy thinking alive for more than a century. In fact we even invented The Pump, the first shoe that allows you to add air inside for a custom fit.
What's next? You tell us! We're excited to find inspiration and instant connections out on the 200-mile racecourse with you.
For the rest of the year you'll see real Reebok employees at races. We'll be running with you, cheering with you, and, yes, riding in the vans with you. Most importantly we'll be getting better with you. Not just better runners but better Ragnarians and most importantly better humans.
Because we believe that when we test our physical limitations, we transform our entire lives.
We're ready to start the race!