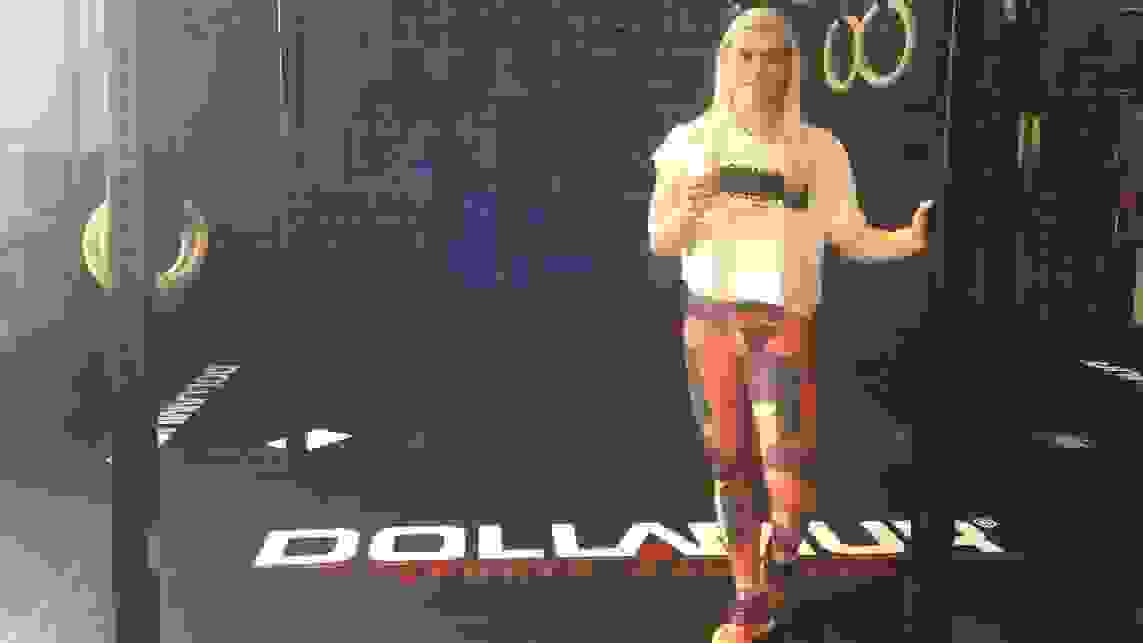 10 Minutes of 16.1 Advice from the Fittest Woman on Earth
Believe it or not, the 2016 Reebok CrossFit Games season is here and the Open kicks off this week. Whether you feel more prepared than ever or are still scarred from last year's killer workouts, everything starts new with 16.1.
To ensure CrossFitters across the globe are ready to have their best Open yet, we've enlisted the help of a woman who knows all about how to set herself up for competition success, reigning Fittest Woman on Earth Katrin Davidsdottir.
For the five weeks of the Open, Davidsdottir will be streaming live on Twitter and Periscope from Reebok headquarters each Thursday morning. She'll be helping the community shake off those pre-competition jitters with tips, tricks and answers to your questions.
The fun kicked off this morning when we sat down with the Iceland native to chat about the first WOD, 16.1.
Davidsdottir's advice for anyone who will be attacking the workout this weekend? Only focus on what you can control.
"If you think about CrossFit, it's unknown and there are so many things that are out of our control," she tells viewers. "We don't know what to expect, so we train for anything and everything." With that at the forefront, she reminds athletes that it's about focusing, not worrying.
But the beauty of the Open? "Many factors of the Open are actually very controllable," a key difference from traditional competitions, she points out. "It's your own environment, and you choose the time you want to do it, the equipment you want to use, and you even can pick the day that suits you."
Personally, Davidsdottir puts extra focus on her sleep and nutrition in the days leading up to each Open workout. Since she can't control what movements WOD mastermind Dave Castro throws her way, she instead directs her attention to making sure she fills up on a hearty pre-Open breakfast and drinks lots of water.
The movements she's hoping to see in 16.1? Burpees, box jumps, and shoulders-to-overhead.
And what happens if one of the Open workouts prescribes a movement you can't do? "If you cannot do a muscle up [and one is programmed], focus on the rest of the workout. Do the Rx'd version and give it everything you have," says Davidsdottir, noting scalable workout options are also available.
Want more tips from last year's winner of the Reebok CrossFit Games? She'll be streaming live again next week at 10:30 a.m. ET on the Reebok Periscope and Twitter accounts armed with more competition tips and answers to your questions.
And who knows? Maybe one week she'll finally accept one of the many marriage proposals viewers throw her way during the live-stream!