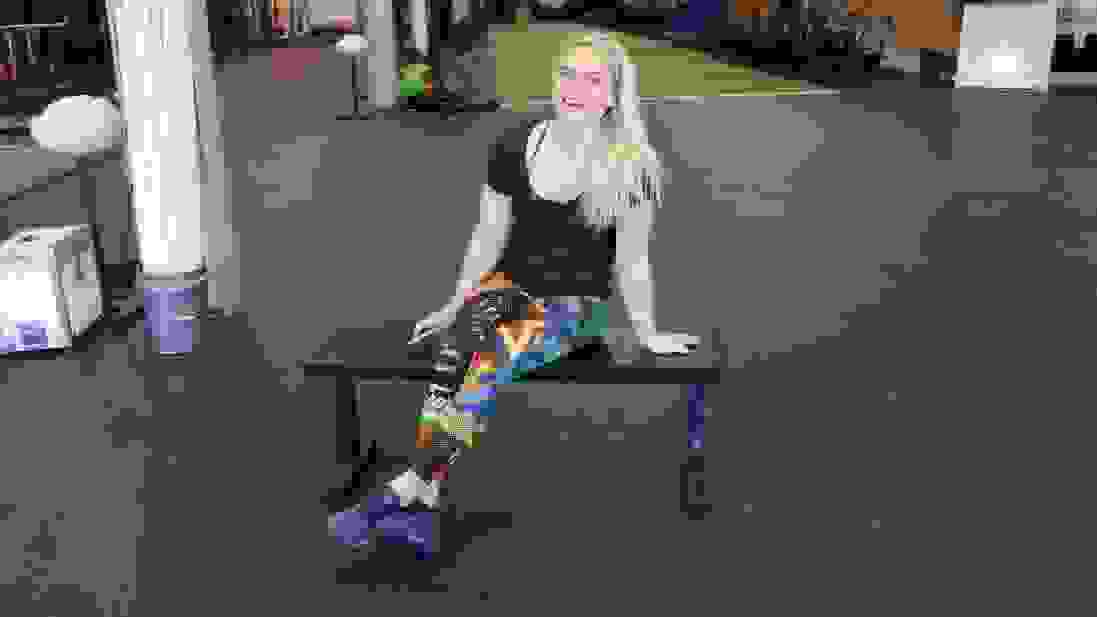 Katrin Davidsdottir Views Adversity as Opportunity
Regardless of whether you loved or hated 16.1, it's now behind you. On to the next one. To get CrossFitters across the globe mentally prepared for 16.2, for the second week in a row we've enlisted the help of reigning Fittest Woman on Earth Katrin Davidsdottir.
For the five weeks of the Open, Davidsdottir will be streaming live on Twitter and Periscope from Reebok headquarters each Thursday morning. She'll be helping the community shake off those pre-competition jitters with tips, tricks and answers to your questions.
And what did Davidsdottir want to talk about today? Overcoming adversity in the Open.
"I try to always look at adversity as opportunity," she states. "When you get presented with something that challenges you, that's an opportunity for you to grow and learn."
During the live stream, viewers sent in questions to Davidsdottir looking for her advice on how to overcome a variety of challenges before jumping into week two's workout this weekend.
16.1 didn't go your way? "Stay in the present moment. You've already put in your score so you have no control over that anymore," says Davidsdottir without hesitation. "Focus on week two."
Lower down on the leaderboard than you were hoping? "You can always overcome your first event," she tells viewers, reminding them of last year's CrossFit Games when Ben Smith face-planted running into the water for the Pier Paddle. Based on where Smith ended up on the podium, Davidsdottir's pretty certain that Ben didn't let that first event slip psych him out.
And what if you were hoping to do the entire Open RX'd but ended up having to scale last week's workout? "The Open is for everyone and it's scalable for a reason," Davidsdottir responds. "If you have to scale it, that's ok. Don't get discouraged. You'll get just as great of a workout if you put in the intensity."
Davidsdottir is quick remind viewers that no matter what level CrossFitter you are, you'll face adversity at a point during the Open. Even the best struggle with certain movements and get nervous when they see those movements programmed.
She recounts her first Open when she couldn't do chest-to-bar pull-ups. She just kept working to improve them in the years that followed, rather than letting it get her down, and with a 4th place finish in the world on 16.1—a workout that contained these chest-to-bar pull-ups—clearly that work over the years has paid off.
Want more tips from last year's winner of the Reebok CrossFit Games? Or maybe you just want to know what she's eating for dinner the night before 16.3 (hint: for the third week in a row, it'll probably be salmon)? She'll be streaming live again next week at 10:30 a.m. ET on the Reebok Periscope and Twitter accounts armed with more competition tips and answers to your questions.