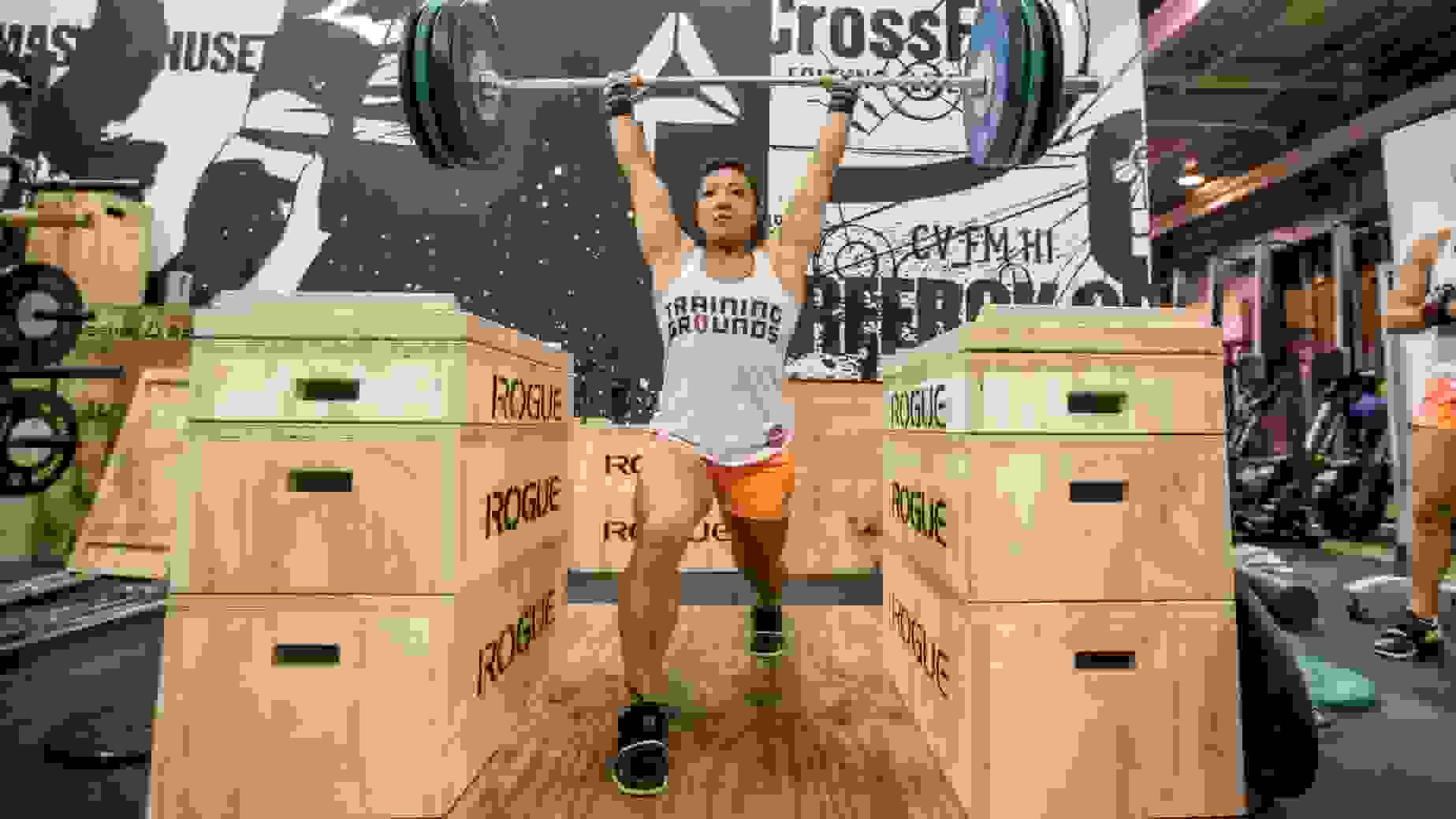 Athlete's Mic Drop Inspires Entire CrossFit Community
Reebok CrossFit Games competitor Jamie Hagiya rocked the world of women's performance fitness this week.
As a woman at the top of her craft, owner of Torrance CrossFit and a competitor at "the Games" in Carson, Calif., later this month, Hagiya candidly voiced her own body image insecurities in an Instagram post that has now gone viral.
"I work my ass off in training everyday," she writes. "I eat clean for the most part, but am human and love to indulge in dessert every now and then. I'm in the best shape of my life and still don't have a six pack."
While the Internet can be a cut-throat place full of keyboard crusaders who are quick to throw shade, Hagiya received quite the opposite reaction. Flooding her Instagram post with more than 800 comments, the CrossFit community welcomed Hagiya's honesty and authenticity.
We combed through those comments and chose the most inspiring for your reading pleasure. Here is proof that perfection is never the goal!
Jackie
"LOVE this!! You look amazing!! I have never felt more confident of my 'bulky' arms until I saw this. Thank you for being an inspiration to love your body for its true form! xoxo"
Michaela
"Hey girly! That's right have NO SHAME in YOUR GAME!"
Taura
"Yes! Followed you because of this post. I come from an exercise physiology and athletics background. I've trained with and around several Olympic athletes and, honestly, if a female is lean AF with shredded abs, I assume them to be physique athletes (i.e. look great but generally weak). MOST performance-based female athletes don't walk around shredded - it's too lean to support proper recover, joint health, etc, etc. You look like a PERFORMANCE-driven athlete - not an aesthetic-drive one. Keep it up. #respect"
Betty
"I love this!! You look amazing by the way. Be proud of yourself."
Danielle
"Screw the six pack. 'I need to eat to perform' damn straight. She looks great. Strong as hell."
Nicola
"THEY don't look like YOU! It's not for you to look like everyone else in your industry or sport or team. Your body looks how it does, this is where it falls when you train smart and eat really well. This is you! And in my opinion you look great anyway (although I realise that's not the point of this post). Athletic, lean, healthy, strong. Focused in performance. Clearly an athlete."
Sloane
"This right here! This is why you are an inspiration to all women and athletes!! You aren't afraid to speak your truth. Thank you for speaking up, and thank you for being such an amazing athlete but still showing people you can live a balanced life and enjoy things and still make it to the games, not to mention come back from an Achilles tear 👏🏼💯❤️"

Alexandra
"Well said! It is important to know how you feel and accept it. This makes you an even better you. Congrats you are amazing!"
Paula
"You look amazing, an inspiration to young female atheletes. It's not how you look but what you can do that matters in CrossFit. It's taken me a long time to get past the body image stuff to. Thanks for sharing😊💪🏻"
Do you have your own words of encouragement for Hagiya? Check out her Facebook page at Facebook.com/jamie-hagiya-crossfit-athlete