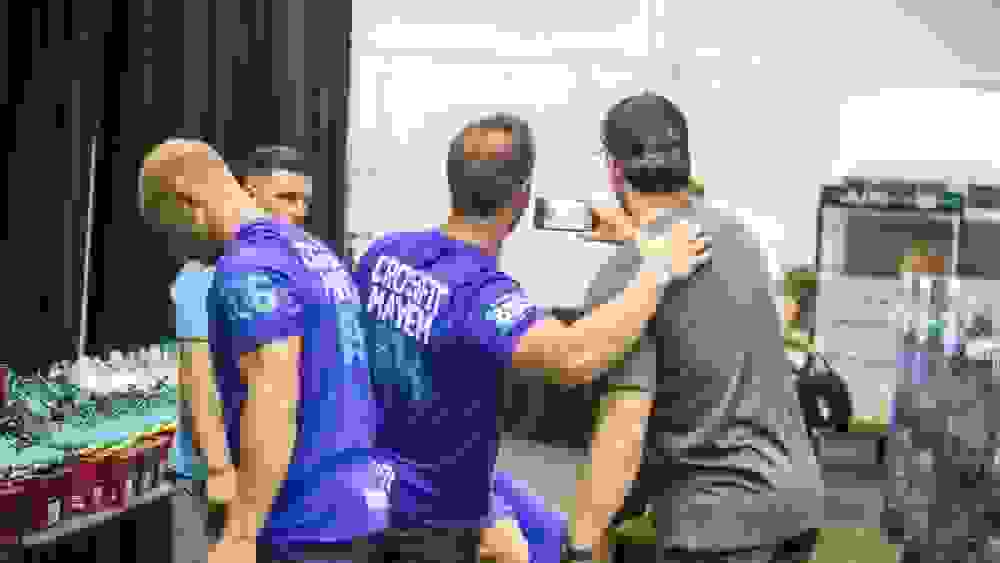 8 Instagram Accounts to Follow During the Reebok CrossFit Games
With so many events and so many athletes, there's no shortage of photo worthy moments at the Reebok CrossFit Games.
Wondering how you'll keep up with all the action and all the imagery?
We've got you covered with a list of eight of our favorite CrossFit accounts to follow on Instagram.
Originating at the start of the 2015 Games, @crossfitphotojournal is back for year No. 2. This account gives you an inside look at the female athletes as they progress through the grueling week of competition. The detailed, insightful captions and personal moments captured on camera take followers through the Games from a much more behind-the-scenes perspective.
There's no debating that the reigning Fittest Woman on Earth kicks ass in competition, but she also seems destined for a successful career in fashion. If you love fitness style, following Davidsdottir on Instagram is must. Warning: You may want to cut up your credit card before scrolling through her account, or you'll quickly find yourself with an online cart full of Davidsdottir-inspired outfits.
The members of CrossFit Mayhem Freedom make it a point to leave no man or woman behind regardless of what they do, so it should come as no surprise that the team even translates that all-for-one, one-for-all philosophy to social media. Yeah, yeah we know every CrossFit lover is already following Rich Froning, but be sure to follow Mayhem's team account to keep up with all their outstanding performances and crazy shenanigans this weekend.
If you're looking for a laugh, look no further than Paul Tremblay's Instagram account. Not only does Tremblay bring a new perspective on the Games as a member of the Demo Team, but he'll keep you entertained while doing so. Wit and fit … what more could you ask for?
Few athletes appear to genuinely enjoy and have as much fun competing as this lady. And that utter joy shines right through on in her Instagram posts; the seven-time CrossFit Games competitor is all smiles all the time. If you aren't already doing CrossFit yourself, following Tovar is sure to make you want to start.
Spencer Hendel isn't afraid to give his fans exclusive access. He keeps his followers fully in the loop on what's coming up in the competition, leaving you with the feeling that you've been his best bud for years. Not to mention he's got the rest of the dudes beat when it comes to laydown skills. Here's to hoping Dave Castro programs a laydown as the final event.
The competitors aren't the only ones having fun at the Games this week. CrossFit Seminar Staff Member and Level-4 Certified Trainer Denise Thomas joins a host of other long-time CrossFitters on #teamjudgement, judging this week's individual competition. Thomas' social media savviness and frequent posts will leave you questioning who's having more fun,the athletes or their judges.
#relationshipgoals, anyone? Alea and her husband Gary are the first husband and wife duo to compete in the individual competition at the Games in the same year. Their sweet, heartfelt posts and constant public encouragement of one another will leave you longing for a CrossFit relationship of your own.

And for play-by-play coverage throughout the weekend, be sure to also follow @reebok and @crossfitgames.