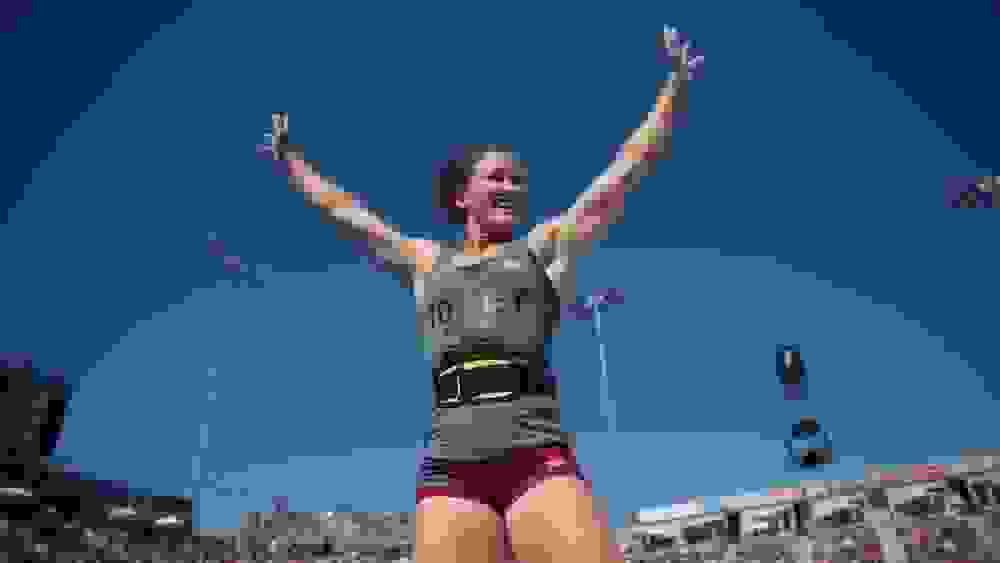 5 Things to Know for Saturday at the Reebok CrossFit Games
On Friday, the individual competitors took on the Tennis Stadium at the StubHub Center for the first time in this year's Reebok CrossFit Games.
They're back at it again on Saturday, which is traditionally known to be the most crowded day of the week here in Carson, Calif.
No need to worry about this influx of people, though; we're here to help. Each day of the the Games, Reebok is keeping you informed and up to date on all the happenings.
Here's the run down for Saturday's can't miss moments and attendee tips.
1. It's your chance to run with the man who trains the CrossFit greats ...
Rich Froning , Katrin Davidsdottir and Camille Leblanc-Bazinet all have the same endurance coach, and now's your chance to learn from him, too. Chris Hinshaw will be leading a running workout bright and early Saturday morning, and any and all Games attendees and CrossFit lovers are invited to join. No need to sign up in advance; just show up to the Reebok retail tent at 7:30 a.m. PT ready to sweat.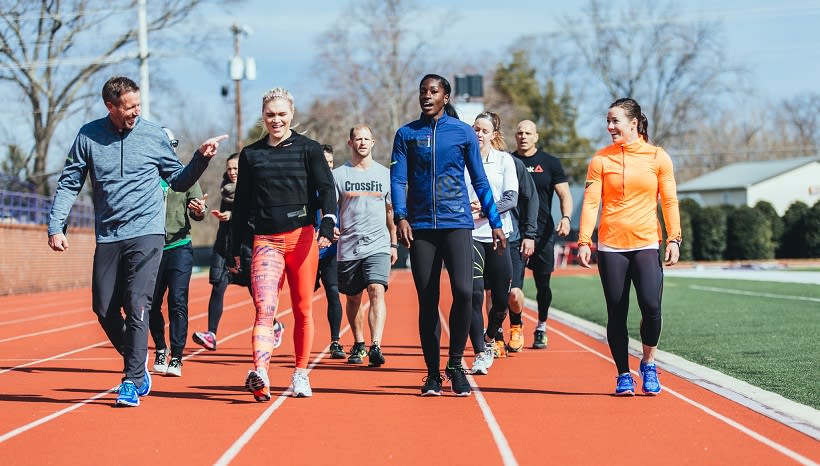 2. It's a nice day for a WOD wedding ...
Did you and your significant other meet through CrossFit? Was it a good old-fashioned partner WOD that ignited the sparks? For many in the CrossFit community, that is the case, and Reebok flew the best couple to Carson, Calif., to get married at the Games. Yes, you read that right! We're putting on a WOD wedding, and you're all invited. Wedding bells will be ringing for Oliver and Christina in the Tennis Stadium right before the late afternoon events kick off.

3. If you're at the StubHub Center, keep an eye out for Jen Widerstrom ...
It's no secret that celebrity trainer Jen Widerstrom is a regular at California's CrossFit Horsepower, but turns out even this trainer-to-the-stars geeks out over a good CrossFit competition. Rumor has it she'll be in the stands at the StubHub Center for Saturday and Sunday's competition so keep your eyes peeled. And don't be surprised if she starts working fans through some burpees and air squats of their own.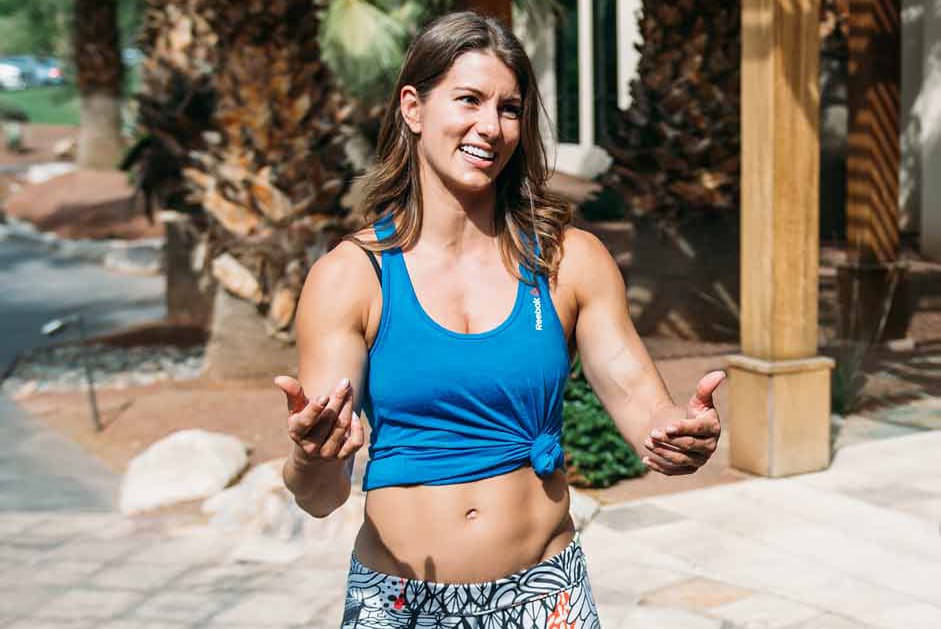 4. Custom t-shirts go quick, so get here early ...
For two days in a row, the custom t-shirts in the Reebok store have reached max capacity. If you're looking to get shirts made for you or your box, be sure to get to the StubHub Center early. Bonus: Triple Double starts at 9 a.m. PT, so arriving early will also get you a front-row seat to watch fan-favorite CrossFit Mayhem Freedom in their first event of the day.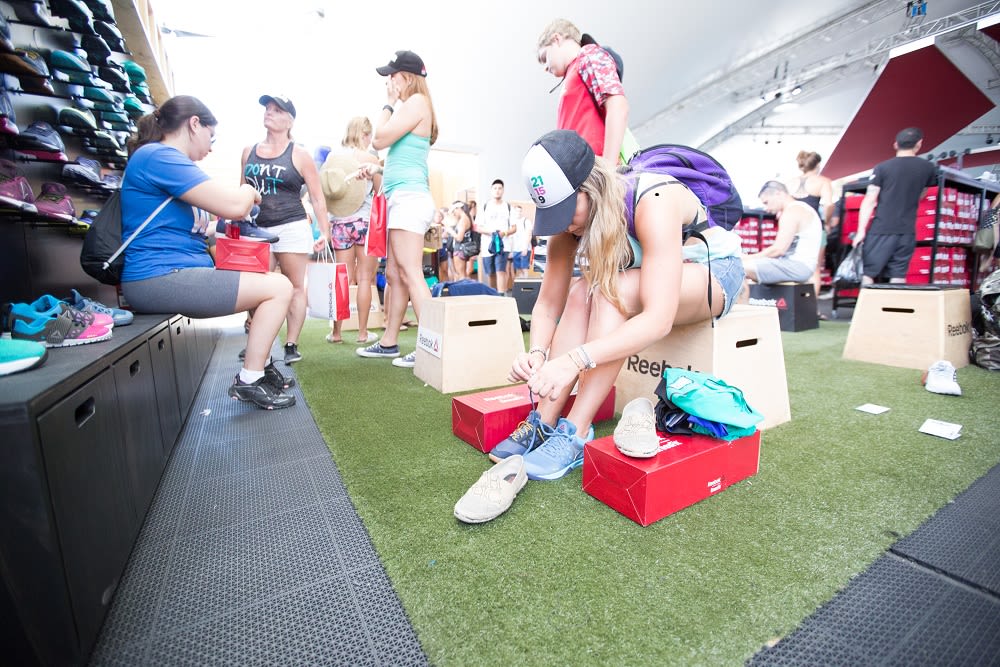 5. You're going to regret not watching the team competition ...
The team competition is now in full swing, and trust us when we tell you, it's just as exciting as watching the individuals compete. These groups of six are thrown some insane tests of fitness, and witnessing how much trust they place in one another as they work their way through them is unprecedented. If you planned on just showing up at StubHub for the afternoon, we recommend changing that plan and making it on site earlier in the day.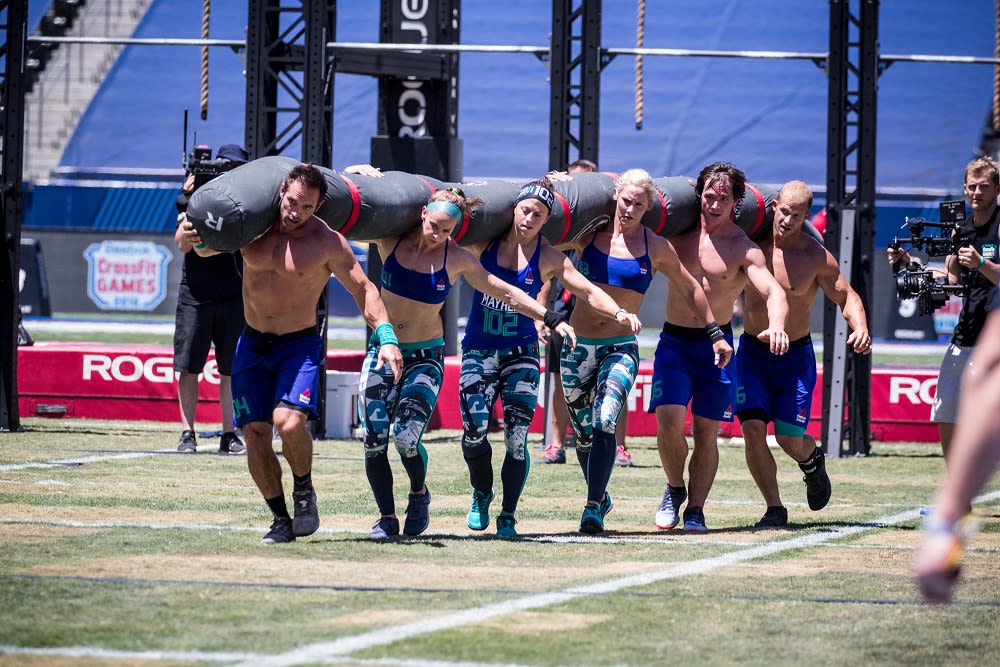 Have your own moments at the Games to share with other fans? Tweet us @Reebok, and your tip may get covered on our blog!