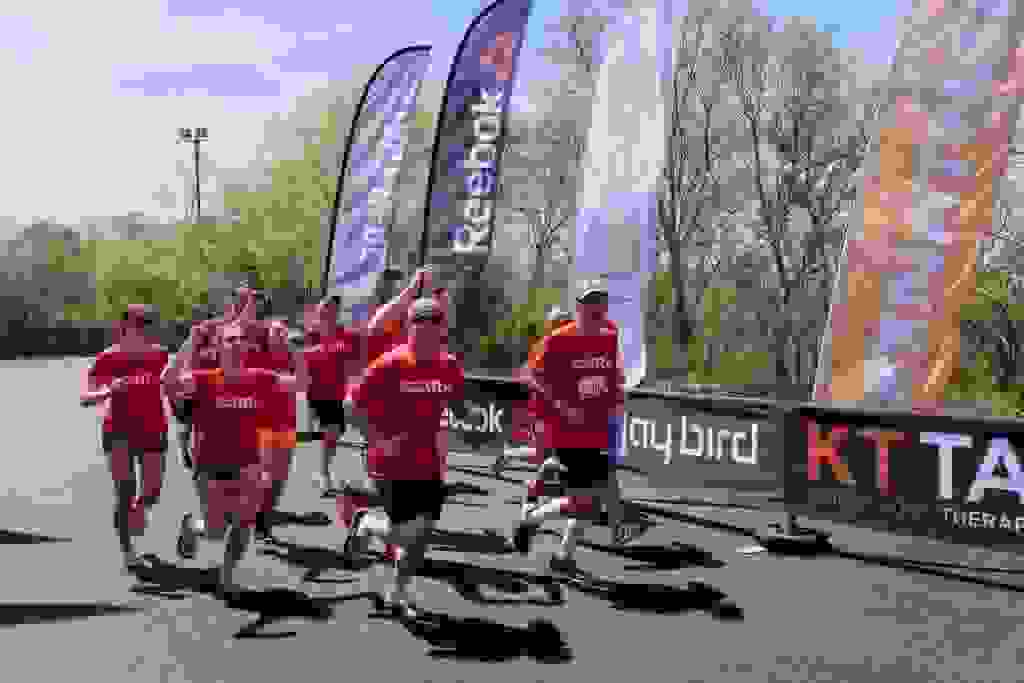 How to Join the Reebok 24hr. Club: Tips from the Pros
When a 200-mile, multi-leg, overnight relay race isn't hard enough, we have another challenge for you: the Reebok 24hr. Club.
For runners who love the Reebok Ragnar Relay races held throughout the country, fielding hundreds of 12-person teams to complete a 200-mile race, there's another challenge to take on.
Ragnarians who finish the race in less than 24 hours will be inducted into the prestigious Reebok 24hr. Club, earning a commemorative patch, official certificate, car decal and personal letter of congratulations from Ragnar Co-Founder Tanner Bell.
Most importantly, you and your teammates will be forever remembered in Reebok Ragnar lore as members of the race's most exclusive club.
Reebok spoke to Ragnar veteran speedsters Ben Hogan, Greg Stern, Kingston Wagner, and Reebok athlete Carrie Tollefson to hear their best tips for speeding through the course and becoming a member of the Reebok 24hr. Club.
Choose your teammates wisely
If you want to finish fast, choose fast teammates. Form a team with like-minded runners who are training consistently and are similarly committed to getting to the finish line party as fast as possible.
"I asked my family first and then went to some of my friends that had done endurance events in the past," said Tollefson. "Ironman, Half Ironman and marathons! So all were training for something long."
Pro Tip: Both the "in it to win it" and the "just here for the after party" camps are fun, but teams generally do better when everyone aligns on the same goals.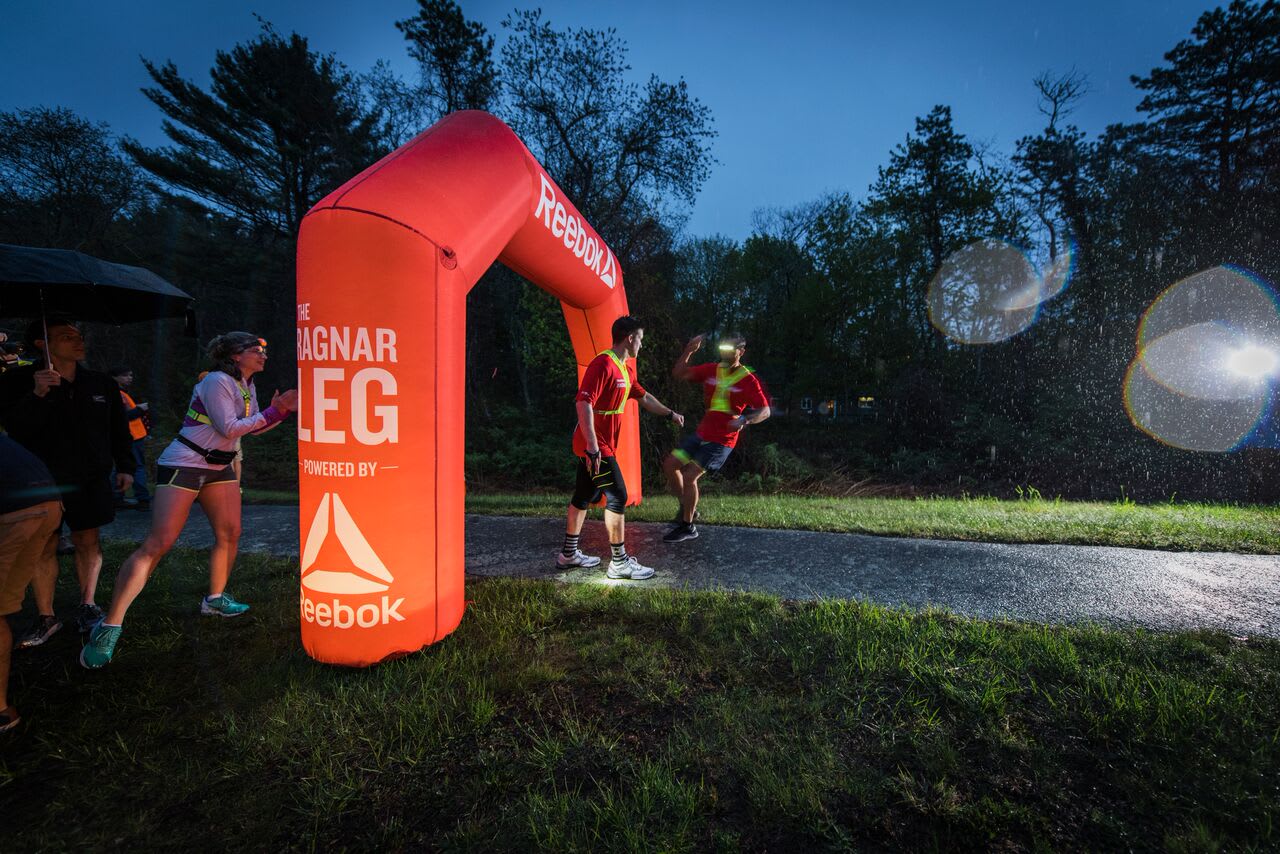 Do your homework
The easiest – and most frustrating – way to lose time on the course is to get lost.
"Getting lost kills morale and adds egregious amounts of time, so make sure you study leg maps and follow signs," said Wagner. "The quicker you get done, the quicker you get to the finish line party!"
Pro Tip: Review a map in advance, be prepared if you lose cell phone service mid-race and pay attention to signs and race markers.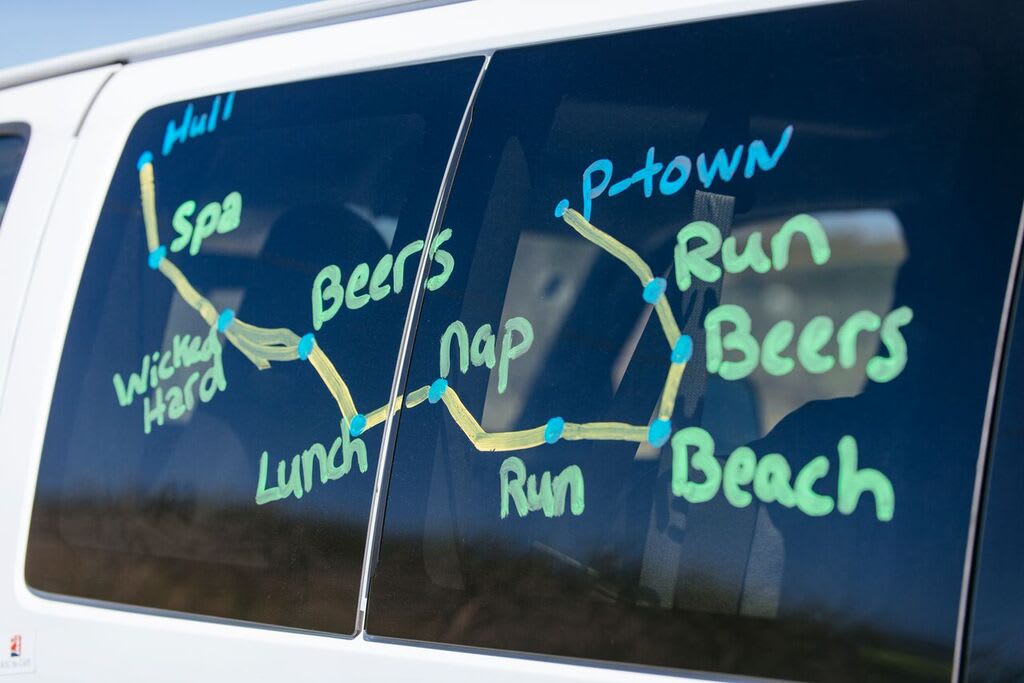 Play to your strengths
There is no single Ragnarian type. From marathoners to triathletes, everyone has his own strengths on the course.
"If you have a guy who loves running hills then you let him run hills," said Wagner. "If you have a guy who is intimidated by longer mileage then keep him on the lower side and let him loose on some shorter legs."
Pro Tip: Never underestimate the importance of designating a "team mom," or someone to manage the van and stay on top of everyone's roles.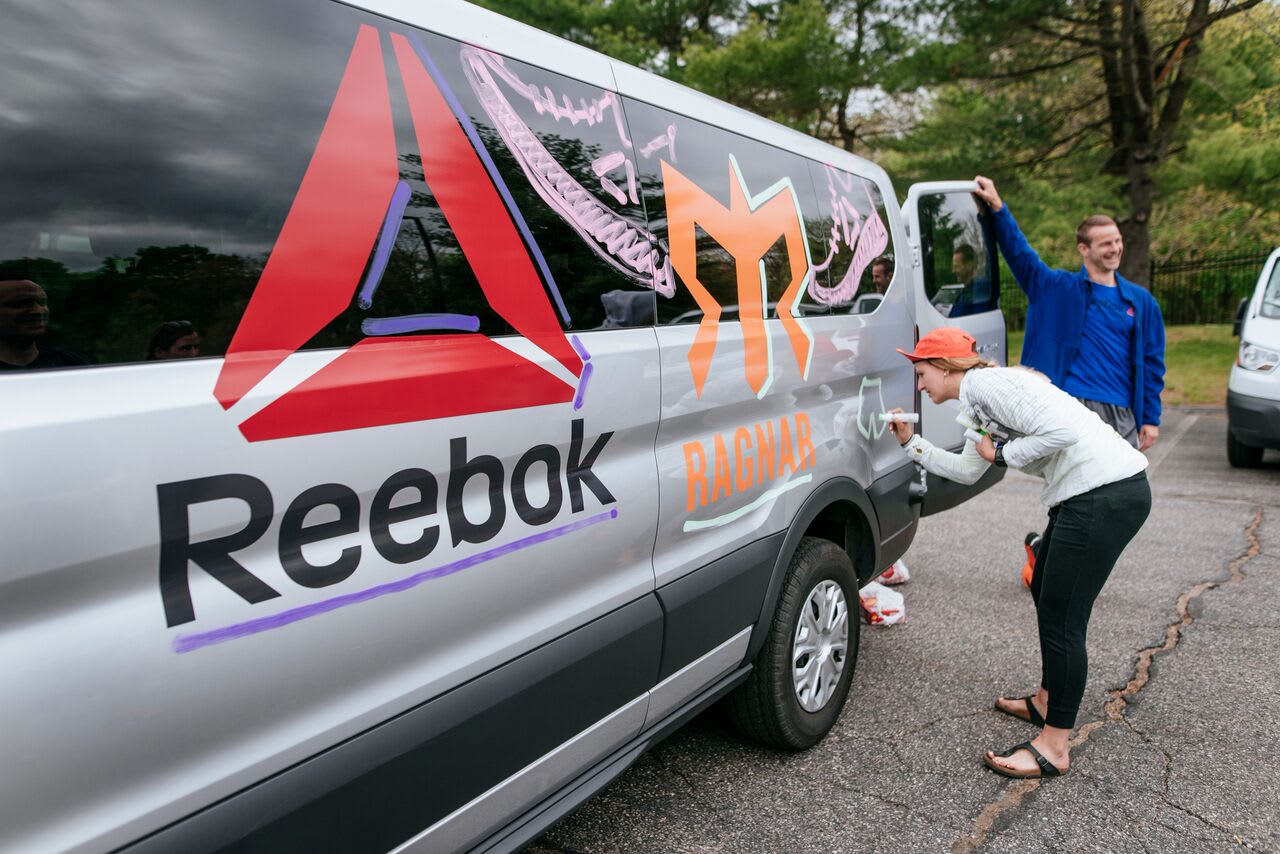 Fuel Strategically
"The most important part of eating is doing it directly after you finish a leg," said Hogan. "If your team is quick enough, it won't be long before you run again so you want to make sure any food you ate after the leg is digested."
No matter how delicious that cold pepperoni slice may be, you don't want it to weigh you down on your next run.
Pro Tip: Chocolate milk, cold pizza and bagels with peanut butter come highly recommended.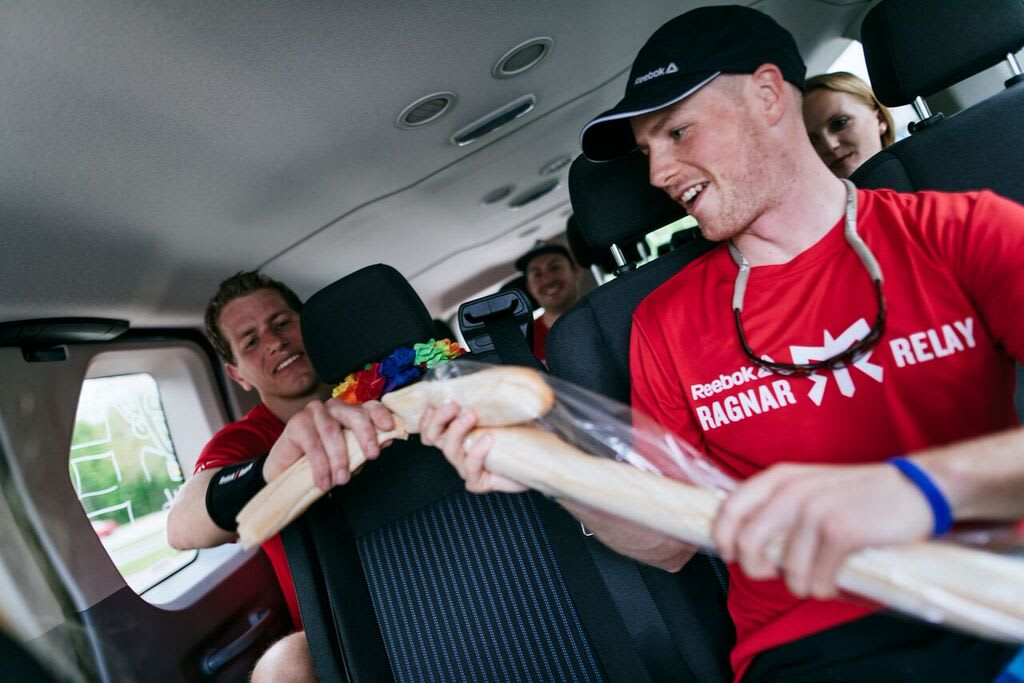 Embrace the Ragnar mentality
Stern, who has run Reach the Beach in New Hampshire every year since 2006, said it best: "The more immersed you get and the more fun you have, the faster you're going to go." So decorate your van, cheer on your teammates, engage in a little friendly competition and break that 24-hour barrier!
Pro Tip: Have fun!