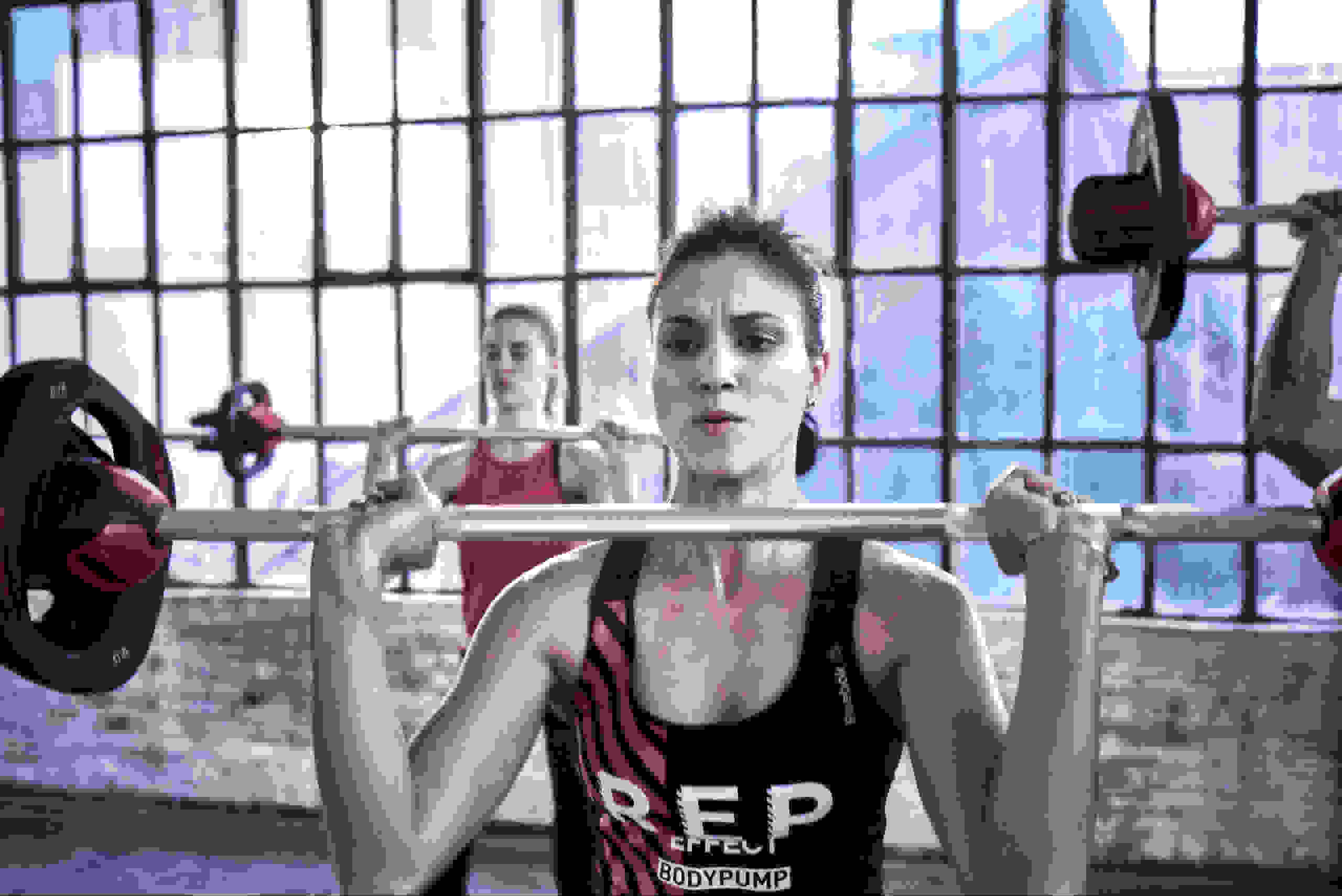 BODYPUMP: Not Your Average Workout
Powering through a workout after a long day can be grueling. We can all relate to those days when you just aren't feeling it. But adding music to a high-energy routine can be just the fix you need.
That's where the Les Mills' barbell full body workout, BODYPUMP™, comes in.
The unique fitness class is currently celebrating its 25 year anniversary and prepping for its momentous 100th video release in January, talk about staying power! The program fuses music and weight training together to create a fitness experience.
BODYPUMP is a resistance-training program set in time to modern uplifting music. There are 10 musical tracks each one focuses on a different muscle group.
Sounds fun, right? Well that's because it is. But it's also a killer workout with something for everyone.
"It's a high rep, low weight training program," says BODYPUMP Program Director, Glen Ostergaard. "It's the high number of reps that gives you the results – tone shape and strength."
The program has separated itself from the pack by using repetition to tone the body and by having something for everyone.
"My first timers and pro athletes all get something from this class," says Les Mills BODYPUMP instructor, Lissa Bankston. "We work every major muscle group in 55 minutes with light weights and high repetition."
The workout may seem intense, but it's been proven to get you in shape and feeling strong. So before you head off to take your first class, we asked Ostergaard and Bankston to help us break down the BODYPUMP basics.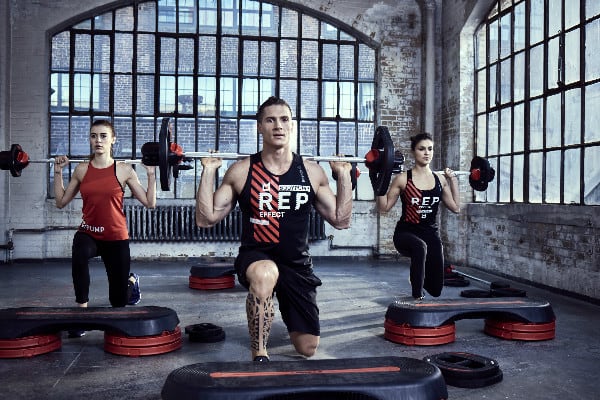 Why BodyPump Works
The success behind BODYPUMP lies within the calculations of what's referred to as, The Rep Effect.
"High reps with low weight executed to the point of fatigue creates muscular tension and metabolic stress that will tone and strengthen muscles and force the body to consume calories," says Ostergaard.
This formula behind the program sets you up for success and it's up to you to put in the work, and we mean WORK.
"In no other workout, even training with a personal trainer, will you do 800-1000 reps in one hour," says Bankston.
"There is a specific reason and purpose behind every rep and every word that is said. For me, that makes it smart and powerful," she says.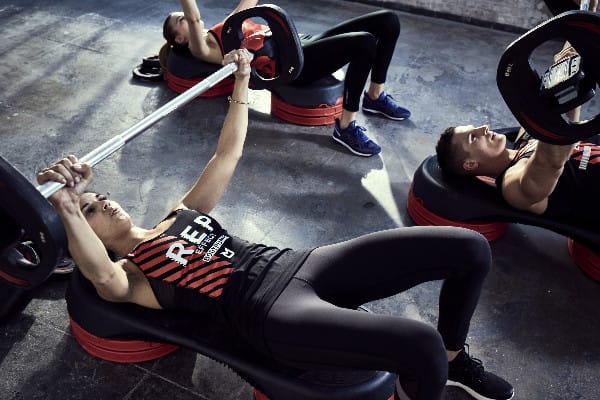 Getting The Most Out Of A Class
Ostergaard and Bankston have similar tips when it comes to squeezing everything you can out of a BODYPUMP workout.
1. Do a BODYPUMP introduction class so you understand set up and basic technique.
2. Pay attention to the weight recommendations. You are stronger than you think and the recommendations are created with every participant in mind. To start, use light weights and build up from there.
3. Ask your instructor questions, they're there to help you. Plus there are tips and tricks they know that can help get you where you need to be during a class.
4. Commitment is key. Both Ostergaard and Bankston agree that 3 classes a week is optimal for results.
5. Bring a friend for support! It's always fun to have someone to cheer you on (and join you in singing songs out of key. :)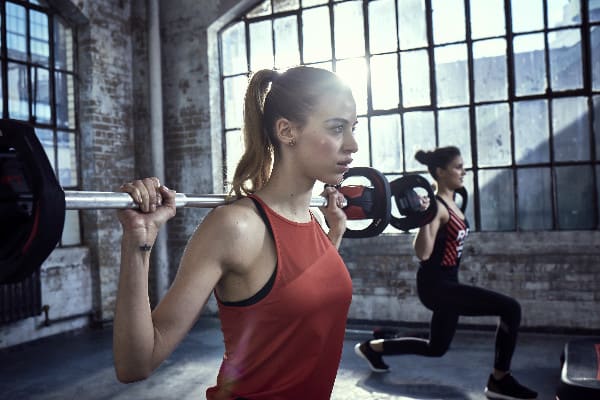 The Music Connection
Working out to music can be electric. We all know what it feels like to have a catchy song come on mid-workout and instantly gain superhuman strength to power through the rest of a session. A BODYPUMP class provides that exact rush.
"You might show up to a class tired, after a long day, but once that beat kicks in you just want to move," says Bankston. "It is part of the design of BODYPUMP."
In addition to The Rep Effect, music is the driving force behind what makes BODYPUMP so engaging.
"Music is the key driver and motivator for the class – it helps you work hard without you realizing," says Ostergaard.
When you find the right beat, music can dictate the rhythm for your workout. Each of the 99 BODYPUMP music track lists has a different muscle focus and the exercises designed to match the beat.
"We want you to tap into the music to find a connection that will internally drive you through the workout," says Bankston. "It provides a real and deep connection to the workout and will keep you coming back!"
Tweet @LesMills and @Reebok using #strongeryou to tell us why BODYPUMP works for you!