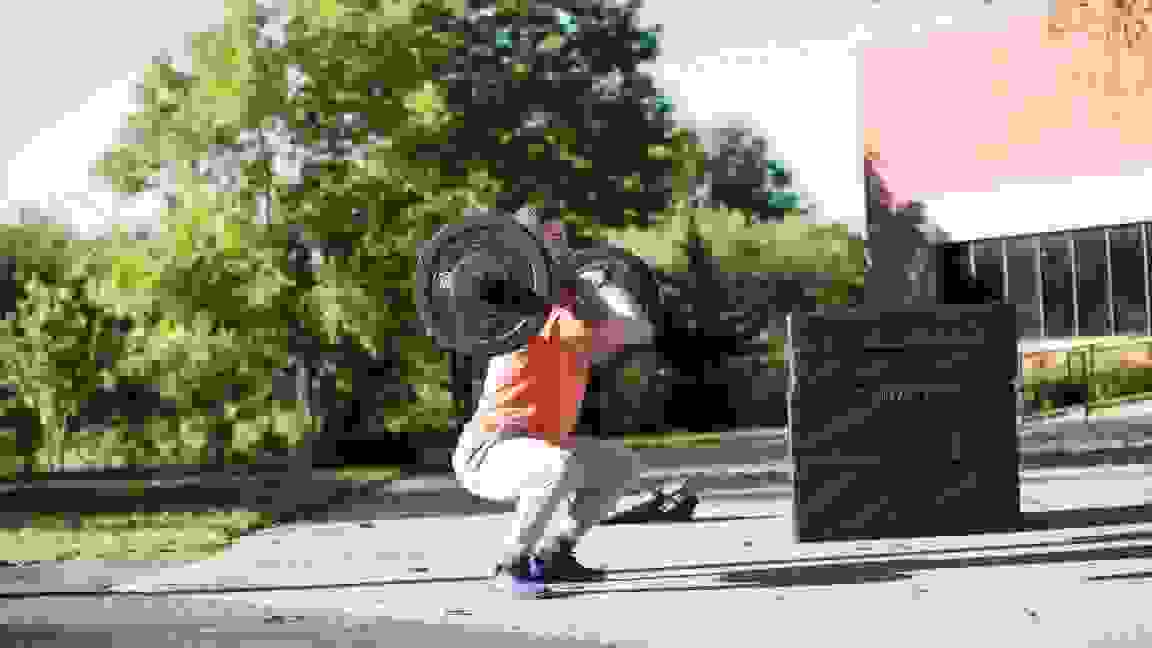 Workouts to Cure Your Tailgate Hangover
While top football athletes are sprinting, throwing and tackling for three-plus hours, fans are often just a parking lot over eating hot dogs, shotgunning beers and sitting in lawn chairs.
It's simply tradition to support the guys who have spent hours in the gym training by filling up on sausage and beer.
"Tailgating is an all-day event. It's a commitment; it's a commitment to being unhealthy," says Reebok Trainer and "Chief Hangover Officer" Conor Murphy. "It's one of those times when you don't think twice about eating hot dogs with the bun or loading on the ketchup and mustard."
And the most zealous and dedicated fans often wake up feeling less than their best the next morning. But here's the thing: Murphy isn't here to tell you to stop attending these pre-game parking lot parties.
"No one wants to be the guy at the tailgate sipping vodka sodas with a hint of lime while their friends are throwing back beers," he says. "If you're present, you may as well go all out and let yourself actually enjoy the experience. Otherwise, why'd you bother showing up in the first place?"
A believer in the 'work hard, play hard' methodology, Murphy attests that it's not attending the tailgate that sets you back, it's what you choose to do (or not do) about that post-tailgate hangover the next morning.
Get the F**k Up
"There are three ways things can go the morning after a tailgate. Waking up feeling sick is nearly inevitable, so you're either going to immediately open up another beer to prolong the hangover, stay in bed for hours, or get up and get going," he says.
Hitting the gym may not be your first (or second) thought while your head is still spinning, but Murphy is no stranger to recommending it as a completely natural remedy to get your body back on track.
"Get your ass out of bed, trade in the beer can for a bottle of coconut water and eat breakfast. Within 90 minutes of that last bite, you better be walking into the gym," he says.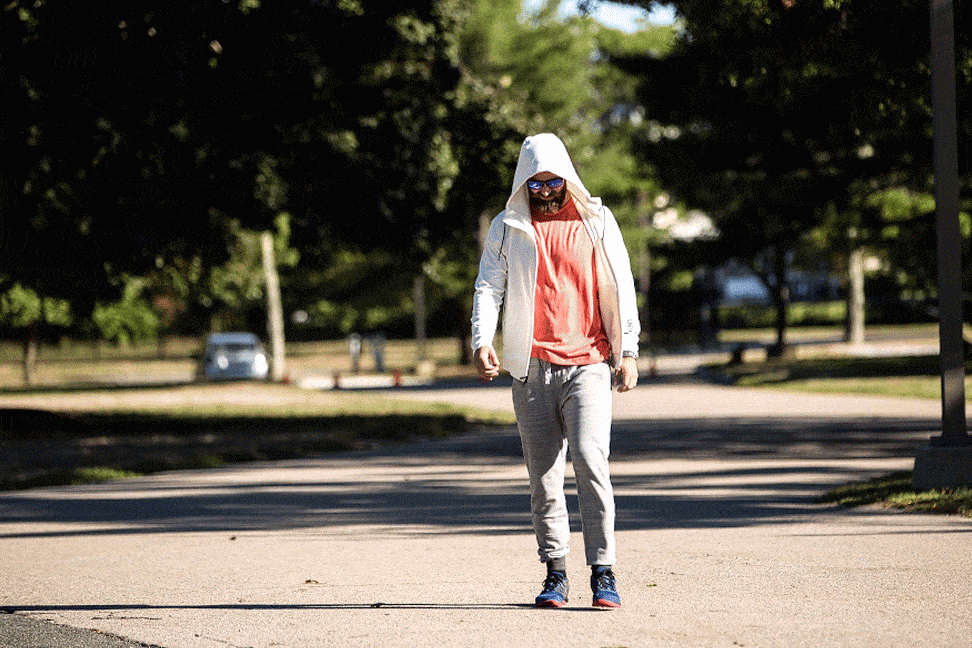 There is Such a Thing as Positive Peer Pressure
"The only thing better than working off a hangover is doing it with someone else who is just as hungover," says Murphy.
Since no one tailgates alone (the whole point is that you're with a group), you're sure to have a group of friends waking up just as hungover as you the next day.
"Pull one of your buddies out of bed and drag them with you," Murphy says. "Not only will having them there allow you to program a partner workout … yes, that means more rest for you. But it'll also hold you more accountable to not leave the gym five push-ups in. Win-win."
It's All in the Programming
Don't just start throwing around weight and busting out a few half-hearted burpees.
Hear Murphy speak about the do's and don't of hangover workouts, and you'll soon begin to see the programming as an art form.
"Once you get to the gym, ease yourself in with a lift. This will allow you to start off slow, rather than jack your heart rate up too fast."
Murphy's recommended lift?
"I'd go with a squat. With the state you're in, lying down on your back to bench press is sure to make the room start spinning again."
Once you start feeling warm, it's time for the real workout to begin.
Murphy explains, "You don't want to do something short and fast with high intensity because getting your heart rate that high that quickly while so much is already happening in your body won't make for a good combination."
Instead, aim for a 30-minute workout. Even when you're fresh, going all out for 30 minutes probably isn't feasible so typically workouts around this time frame are programmed with exactly that in mind. They focus on pacing and endurance, rather than speed. Your stomach will thank you.
So, what's Murphy's favorite long workout when he's having one of these mornings? He suggests the partner workout "31 Heroes."
Partner 1
400 meter run with an object
Tip from the CHO: "Whether you pick up a sandbag, medicine ball or dumbbell, running with some sort of object is the key here. Running at a fast pace while hungover is almost certain to make your stomach more upset than it was before you entered the gym. Running with some sort of weight forces you to slow down the pace, while still not making things easy from a physical standpoint. You reap the benefits without facing a visit from pukie."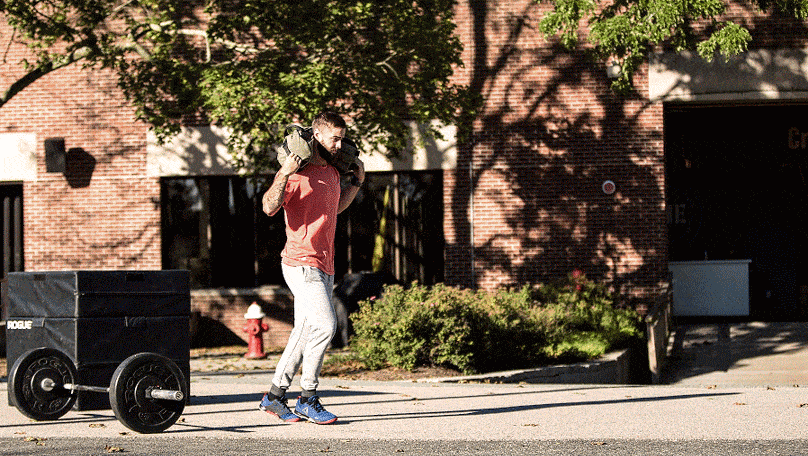 Partner 2
While partner 1 is running, complete as many rounds as you can of the following combination:
8 heavy thrusters
Tip from the CHO: "When you're using a heavy weight, it's difficult to do sets unbroken. This guarantees rest … and you'll want that when you're hungover."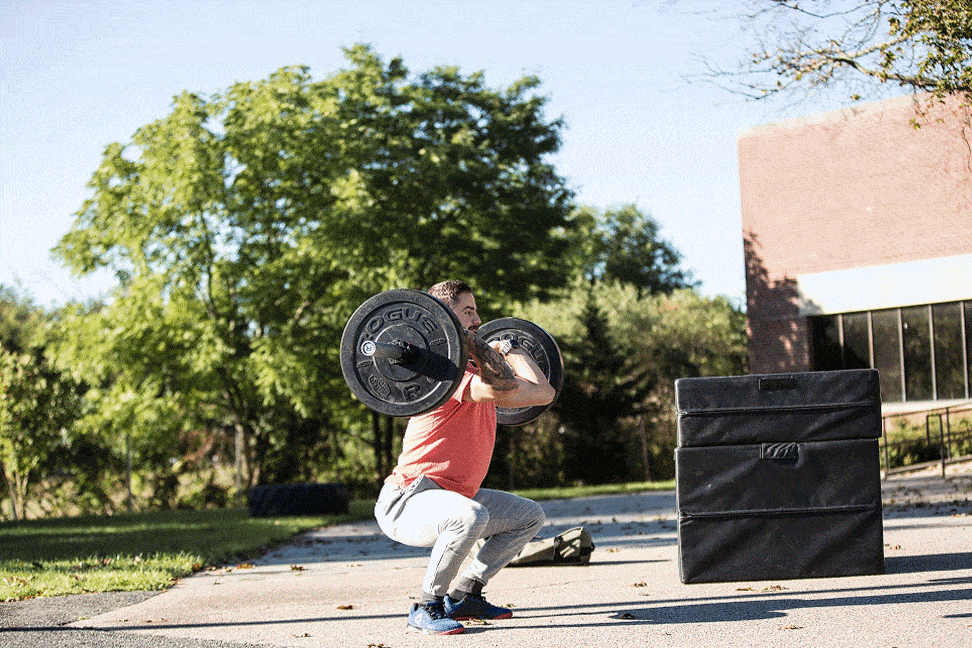 6 rope climbs
Tip from the CHO: "There's no denying that rope climbs are tough, but they're also a movement that shouldn't affect an upset stomach, making them ideal for days where your stomach is already tossing and turning. Can't rope climb? Sit on the ground with a rope hanging overhead, and pull yourself from a seated position to a standing position six times, instead."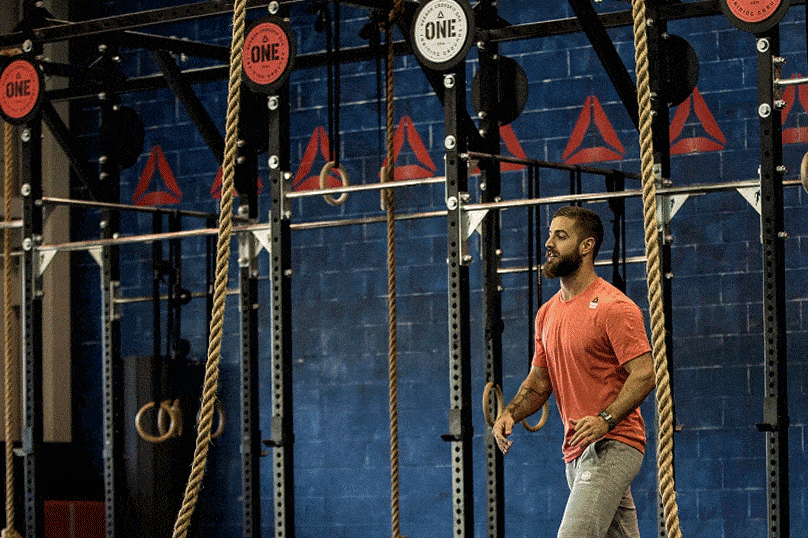 11 high box jumps
Tip from the CHO: "Higher box jumps mean you can't just bounce up and down, something that would surely throw your stomach into a frenzy. At a higher height, you have to be deliberate in order to make the jumps, giving you time to breath in between reps. Believe me, you'll want it."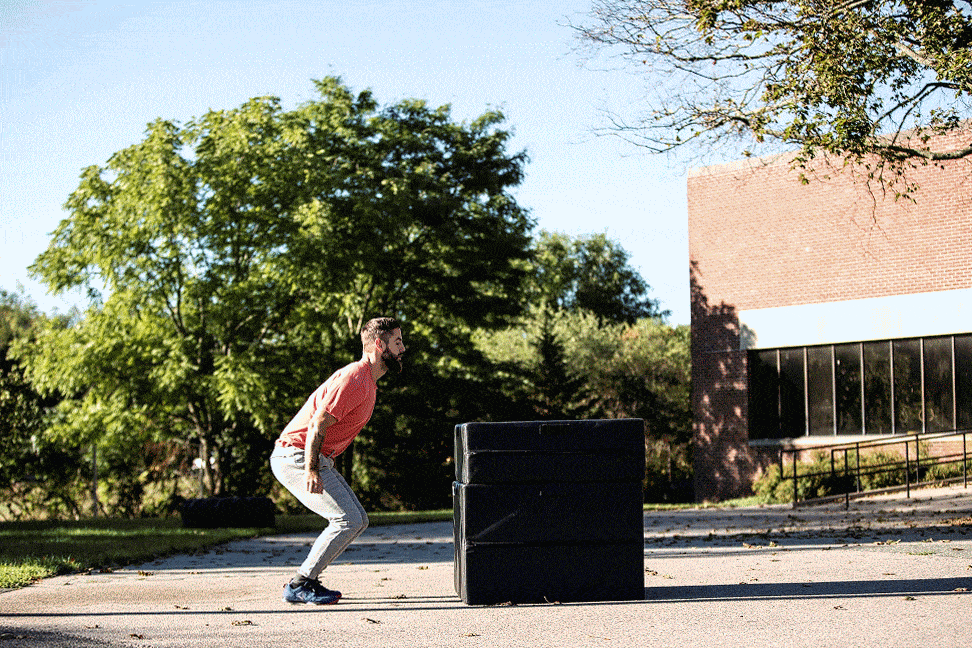 Upon finishing the run, partner 1 starts the sequence wherever partner 2 left off, and partner 2 begins to run.
Is a workout your go-to hangover remedy as well? Tweet @Reebok to show us yourself in action the next time you hit the gym the morning after.