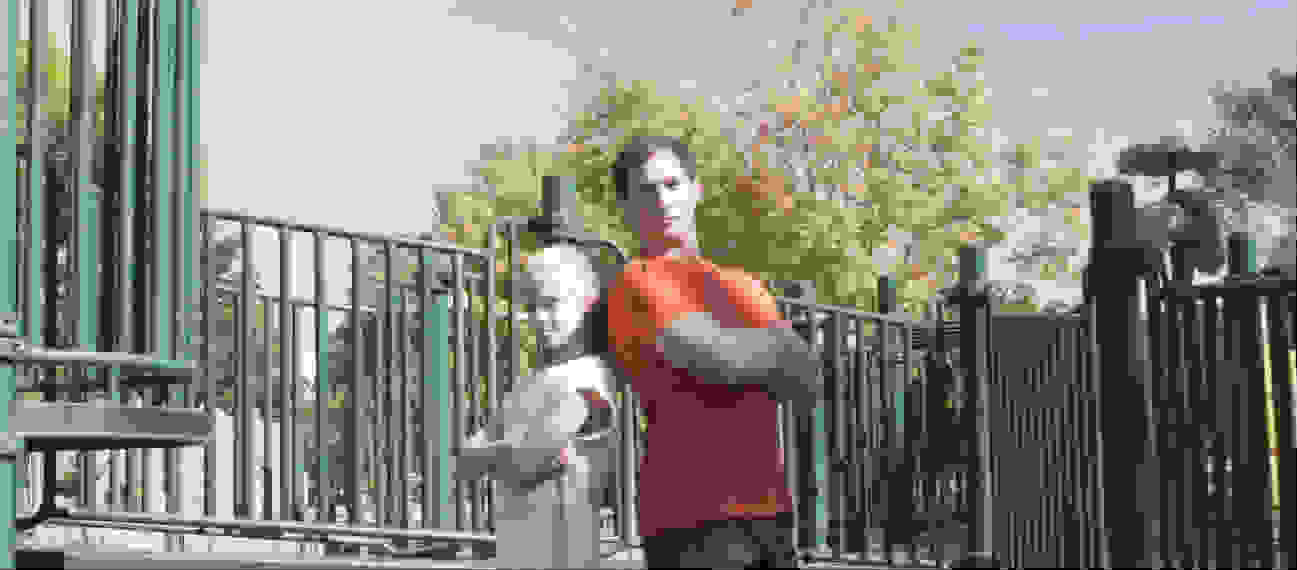 Are You Fitter Than a Fourth Grader?
Meet Amelia: She's nine years old, plays soccer and loves ballet.
Meet James: He can clean and jerk 325 lbs. and snatches 265 lbs.
Sure, James can overhead squat Amelia's bodyweight with ease, but give the guy a Hula Hoop, and well … now you've got yourself a competition.
If you haven't already realized, "James" is James Hobart, three-time CrossFit Games Affiliate Cup Champion.
While competing against an elementary school student may seem funny at first, watch Amelia hold her own against the pro athlete in the above video and you'll second guess yourself.
Because here's the thing with fitness: It doesn't know an age.
"When you are young, the options to explore and imagine the world as your playground happen so naturally," says Hobart. "Amelia was so easy going and eager to get up and move. I think that is very cool and inspiring."
When you're Amelia's age, climbing across the monkey bars four times during your 30-minute recess isn't anything special.
Fast forward 20 years and face-off with those same monkey bars in an obstacle course. Suddenly, hanging on seems to take superhuman strength.
"Seeing movement and even play with the purpose of improving our health and fitness is a skill," says Hobart. "It's much easier to learn at a young age. Active kids really understand this implicitly, they don't see it as a chore, it just happens for them because it is fun."
Hobart says getting kids interested in fitness when they're young is the key.
"The benefits for kids being outside and moving as well as realizing the importance of fitness in their lives still can't be understated," he says.
Lifelong fitness is about being the strongest, fastest and best version of yourself, about being more human.
What was your favorite playground exercise when you were a kid? Tweet @Reebok and let us know!