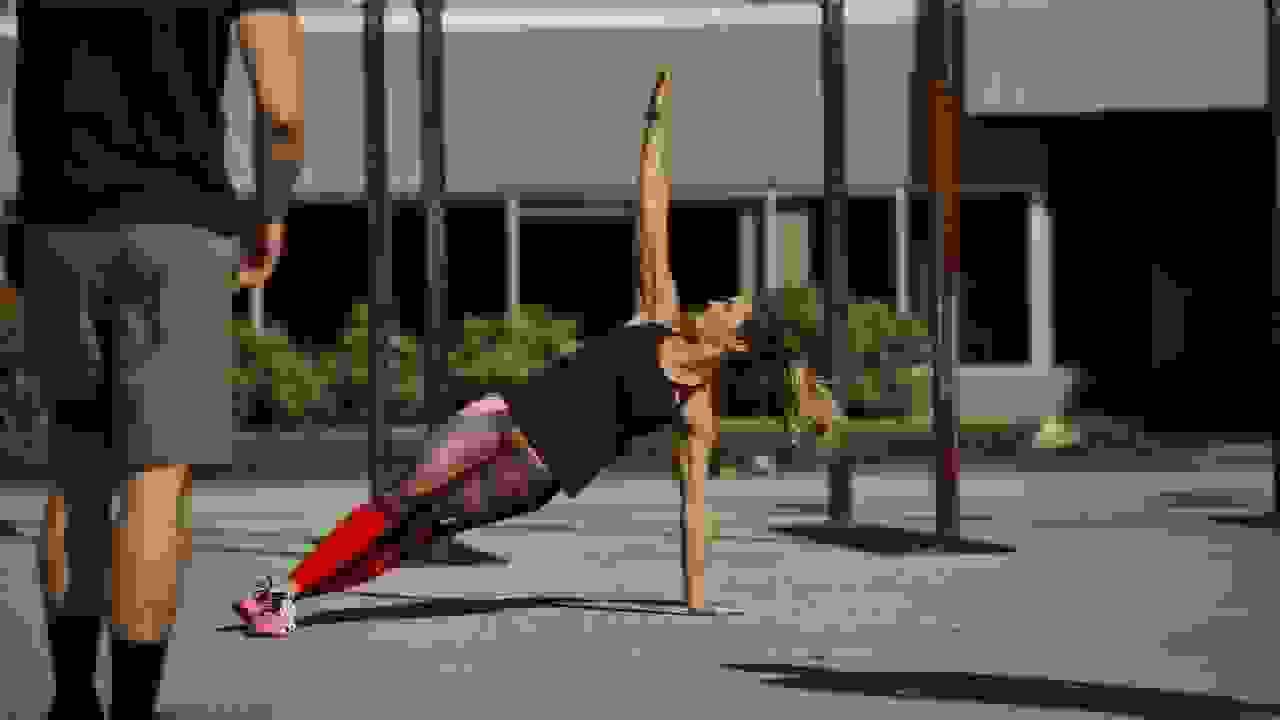 Operation: Perfection Takedown
The idea of perfection is simply overwhelming. It's impossible to achieve and quite frankly it's exhausting to try and keep up with.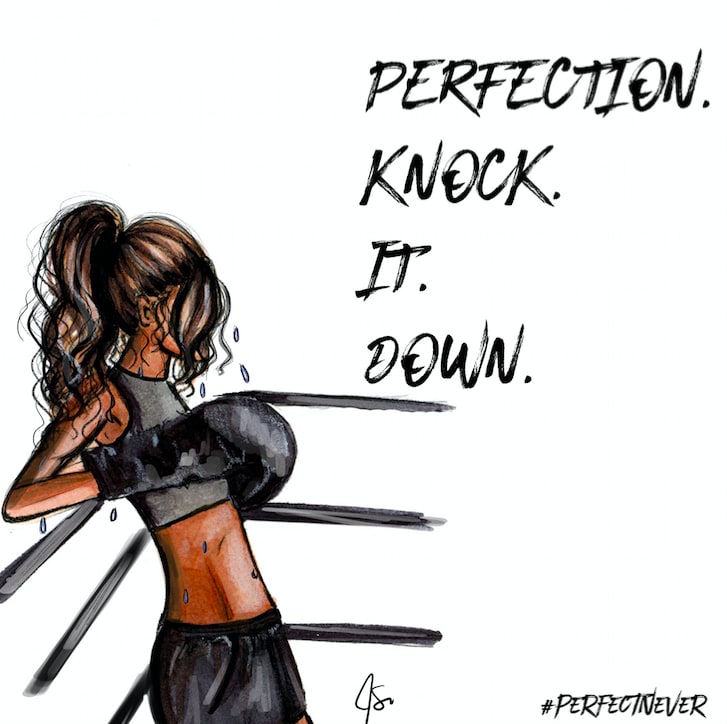 But these conclusions don't change the burdens women feel every day to fit in and become what society expects of them.
Reebok partner Emily Skye says when the burden of others' expectations became too much she decided to take the pressure off herself completely.
"There is a lot of pressure out there but I've decided not to put the pressure on myself and not to allow exterior sources make me feel like I need to be perfect," she says.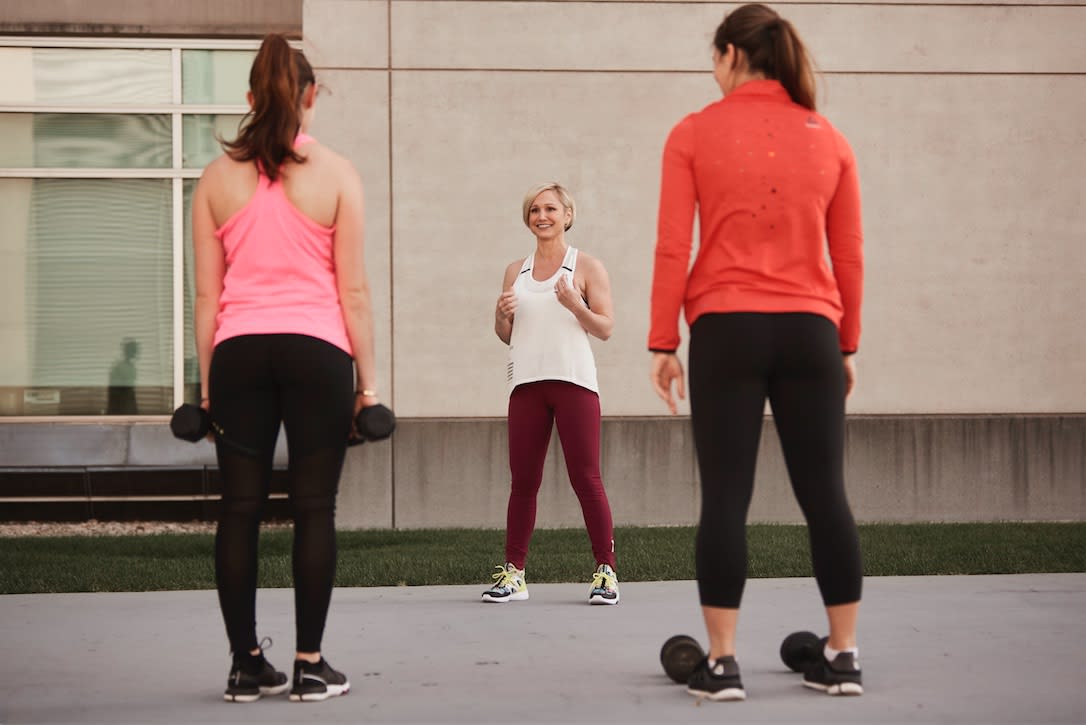 For Reebok partner Jamie Eason, these pressures manifested early on in her fitness career and forcing her to tackle them head on.
"Early on in my career it really bothered me how women in the fitness industry were being judged on appearance alone," she says.
"I put my foot down after my first year and said I wouldn't take sexier pictures anymore because I want to educate women. I want them to know that lifting weights is the way to truly change your body."
Health coach and stay-at-home mom, April Story says fitness is also her way of knocking down stereotypes of women.
"I had someone ask me once when I had clearly done my makeup and was more dressed up if that was when I felt the 'prettiest,'" she says. "I was proud to reply that I felt the 'prettiest' after a good workout when my clothes and face were still dripping in sweat."
Reebok's #PerfectNever campaign is bringing women like Skye, Eason, Storey and the campaign's spokesperson Gigi Hadid, together to combat unrealistic notions of what women should and shouldn't be.
"You need to be set on where you want to go, decide on the goals that will get you there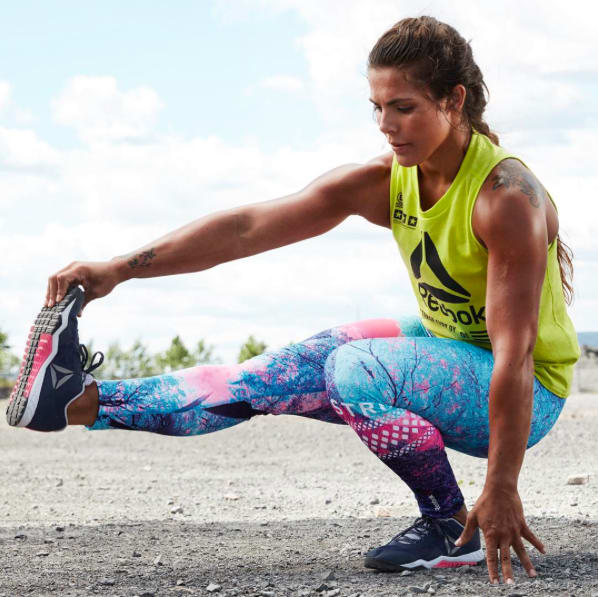 and then work for it instead of watching everyone else and wishing to be someone else," says Reebok ambassador, Jorgine Massa Vasstrand.
Breaking down barriers for women can be a tough job. Founder and CEO of Girls Who Code, Reshma Saujani, knows this better than anyone.
"When I ran for office I was the first Indian-American woman to run for Congress," says Saujani. "It's very difficult to aspire to work in an industry where you look around and don't see anyone that looks like you."
While some women are fighting for their rightful position in their industry, others are battling it out on a more personal level. That level being where the "perfect mom" is considered to take precedence over your own wellbeing.
"One of the misconceptions moms, including myself have faced, is the belief that if you care about health and fitness then you are somehow being selfish and putting your kids second in your life" says Storey.
Story says she actually uses fitness to become a better version of herself for her children, to be more human.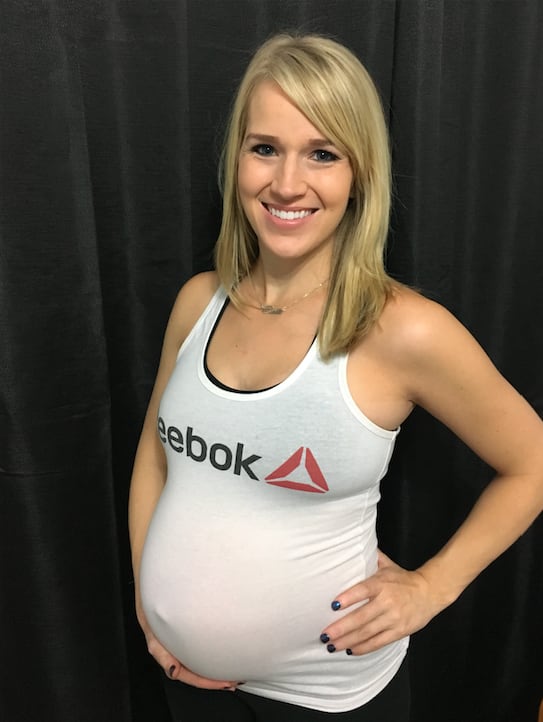 "In reality, that couldn't be further from the truth! Working out and being healthy makes me a BETTER mom. As a women and as a mom you just have to forget other people's opinions and do what you know is best for yourself and your family."
Reebok's #PerfectNever movement encourages women to be embrace their true selves.
Saujani says her non-profit organization tries to instill this lesson in girls at a young age, introducing them to real role models that will inspire them.
"We often say, 'You cannot be what you cannot see,'" she says. "It's why we focus so much on introducing girls to role models and work to shift the cultural narrative in the U.S. around what a computer scientist actually does and looks like."
While it's important for girls to learn to reject stereotypes early, Skye says rejecting the idea of perfection all together is how we'll start changing perceptions of women.
"You'll just always be chasing this thing that's unrealistic and you're never going to reach it," she says. "You just need to realize we're not perfect, none of us are perfect and we need to just be ourselves and be real."
Vasstrand echoes this sentiment, saying not allowing stereotypes to take you over is how we'll eventually starting taking them down.
"It's about how you perceive things and how you choose to live your life and not trying to live up to anyone else, just trying to be the best version of yourself," she says.
How have you knocked down stereotypes in your life? Tweet @ReebokWomen using #PerfectNever and let us know!
Download your own #PerfectNever emojis here to share with family and friends!