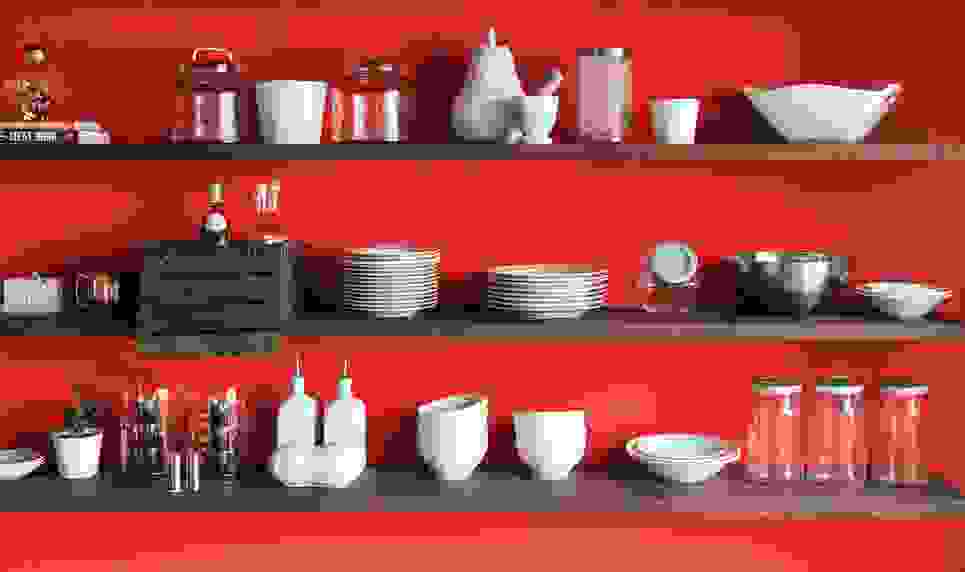 Why Fitness Friends are the Best Friends
Whether you're a freshly minted college graduate or relocating to a different city came with a promotion at work, many experience moving somewhere new and leaving friends, family and the comforts of home behind.
Once you figure out where the nearest gas station is and which restaurant serves the best brunch, the next step is often finding your squad in your new spot.
The benefits of fitness extend far beyond the physical; exercising can improve your mental and social life as well. In fact, nothing brings people together more than sweating through an intense WOD or spin class together.
Even better, many groups, classes and clubs are free, meaning all you have to do for a good workout and a new friend is to show up.
One such group is November Project, a fitness community that began as a two-man club in Boston and has grown to include 32 tribes, or chapters, around the world.
"We don't feel like you need to pay to be fit, especially in cities like Boston where you have so many resources you can utilize," says co-founder Bojan Mandaric.
A combination of running and bodyweight strength training, November Project consists of morning outdoor workouts all over Boston, the most iconic one being the Harvard Stadium steps, proving the gym is indeed everywhere.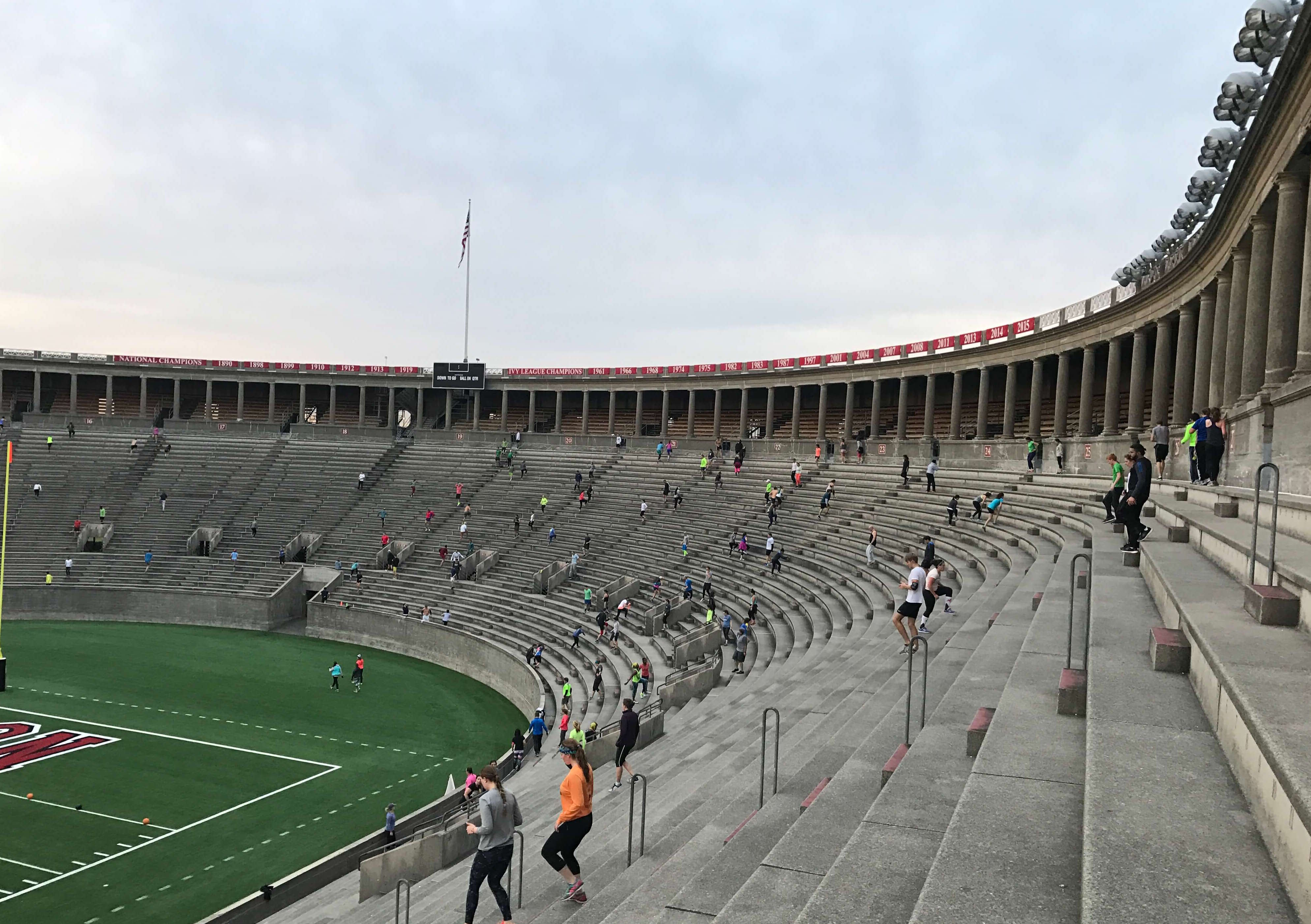 November Project began as a promise. Mandaric and Brogan Graham, both Northeastern crew alumni, vowed to work out together in November of 2011 to hold each other accountable to staying fit even as winter weather descended upon Boston.
They tracked their workouts on a shared Google doc aptly titled, "November Project," and the project quickly became an exercise in proving we are better together.
To attend a November Project is the polar opposite of a typical gym experience, where each person is lost in his or her headphones, counting reps or tracking miles on the treadmill.
At November Project, bear hugs replace customary handshakes. Many participants are wearing t-shirts and jackets with "November Project" stenciled across the front.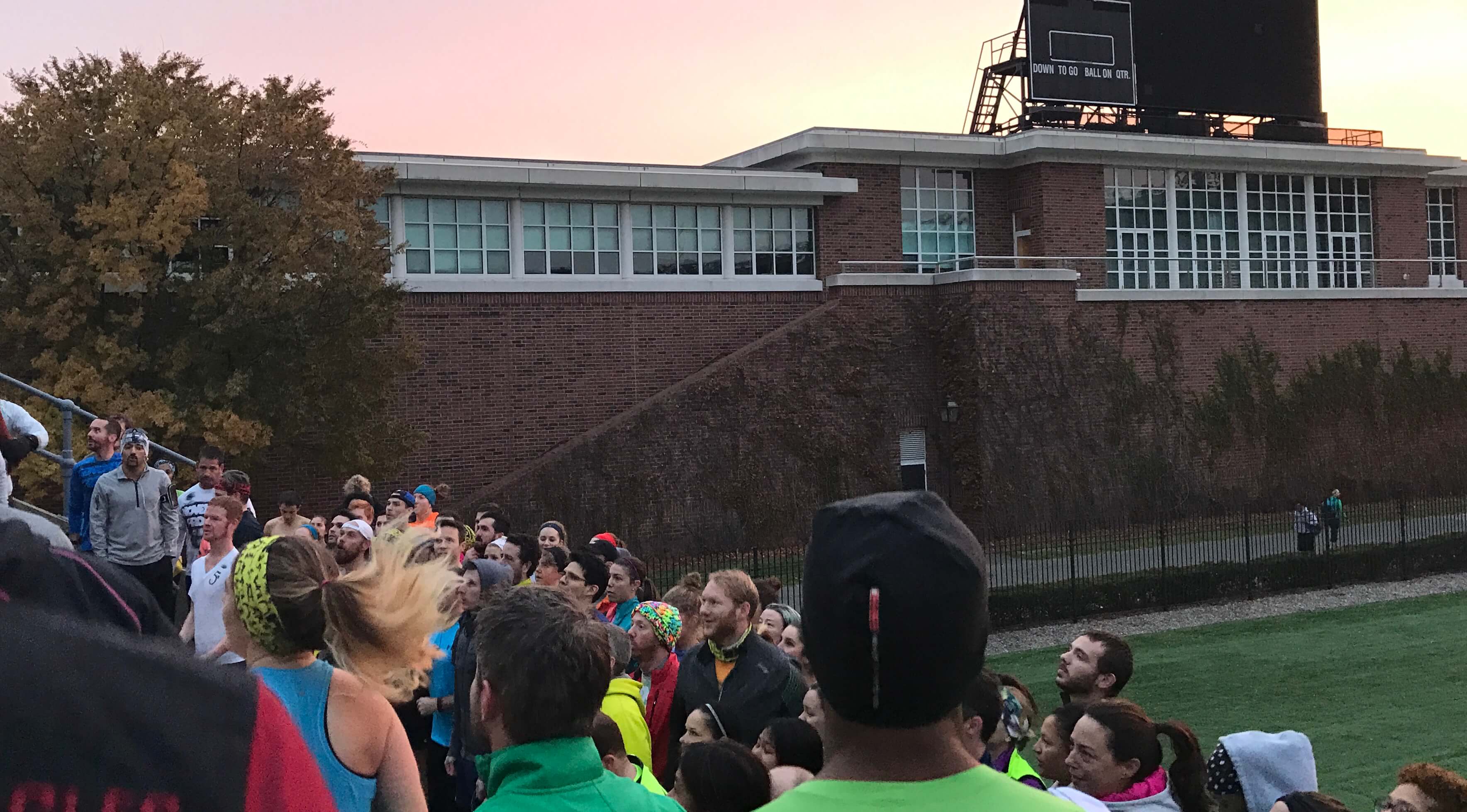 The group warmup includes hundreds of people bouncing on their toes, chanting the November Project mantra. "Are you good?" the leaders yell. "F*ck yeah!" the group responds. Every workout ends with a photo, high fives and more hugs.
For Chris Clark, a Chicago November Project devotee, the community is what sets the group apart.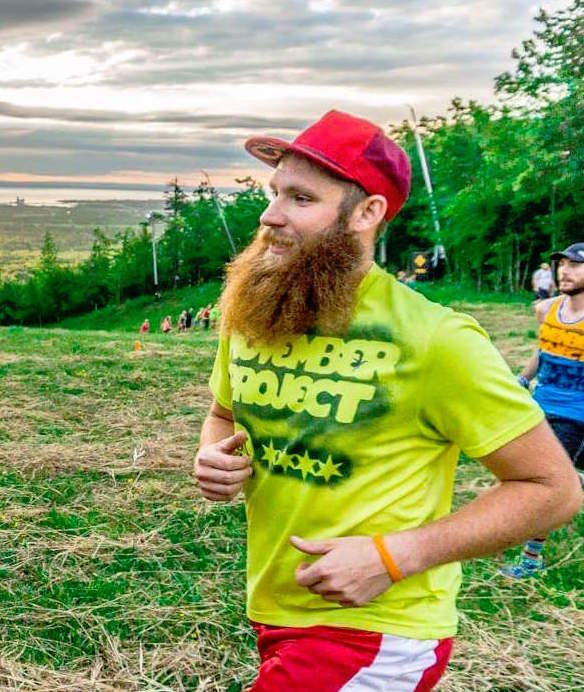 "What's unique about November Project is how much people not just push each other but support each other, and that's something that I think is really lacking in other exercise environments," he says. "No matter how they felt or what else they have going on in their lives it's a place for people to go and feel good about each other and start the day off right."
The morning workouts have given Clark motivation to exercise as well as new friendships.
"Now I actually want to go downtown and want to be in the city because of the relationships I've built with other people through November Project," he says. "Because of that inclusiveness, by being there you are assured to meet people who you know you are going to get along with."
November Project's founders never intended to make it a global phenomenon.
"We didn't set it out to be that way, and I think that's one of the magic ingredients," says Mandaric. "We're doing a common sense thing. Be kind to strangers, try to include as many people as we can, and keep a low barrier for entry. Once you provide those things, everything else just happens on its own."
When 1,500 participants showed up for the transition workout in 2014 when the founders handed the reigns to three new leaders, they realized just how unique the group had become.
"It just shows that it wasn't about the two of us, it's about the community," he says. "It's about the people that continue to show up. The leaders are here to motivate and create that beacon of direction, but it's the community that keeps driving it."
The community based on sweat, hugs and inclusiveness highlights the social benefits of fitness and can be the perfect vehicle to making you feel at home in your new city.
Think you're tough enough to survive one of November Project's brutal workouts? Monday morning workouts are called "Destination Deck," and the rules are simple: run to the designated location (if you live farther than six miles away you can use public transportation or drive), and the group will do a workout together based on flipping through a deck of cards.
Black cards are pushups, red cards are situps, and the number you do corresponds to the number on the card. Don't try to cheat on the ace - it's worth 14, not one.
It's an easy concept but a tough workout, designed to work your arms, core and all over toughness.
You can find your local November Project tribe here, or check out other free fitness events by looking up classes based out of fitness apparel stores or searching sites like Eventbrite or Meetup.
Have you found friends through fitness? Let us know by tweeting @Reebok!