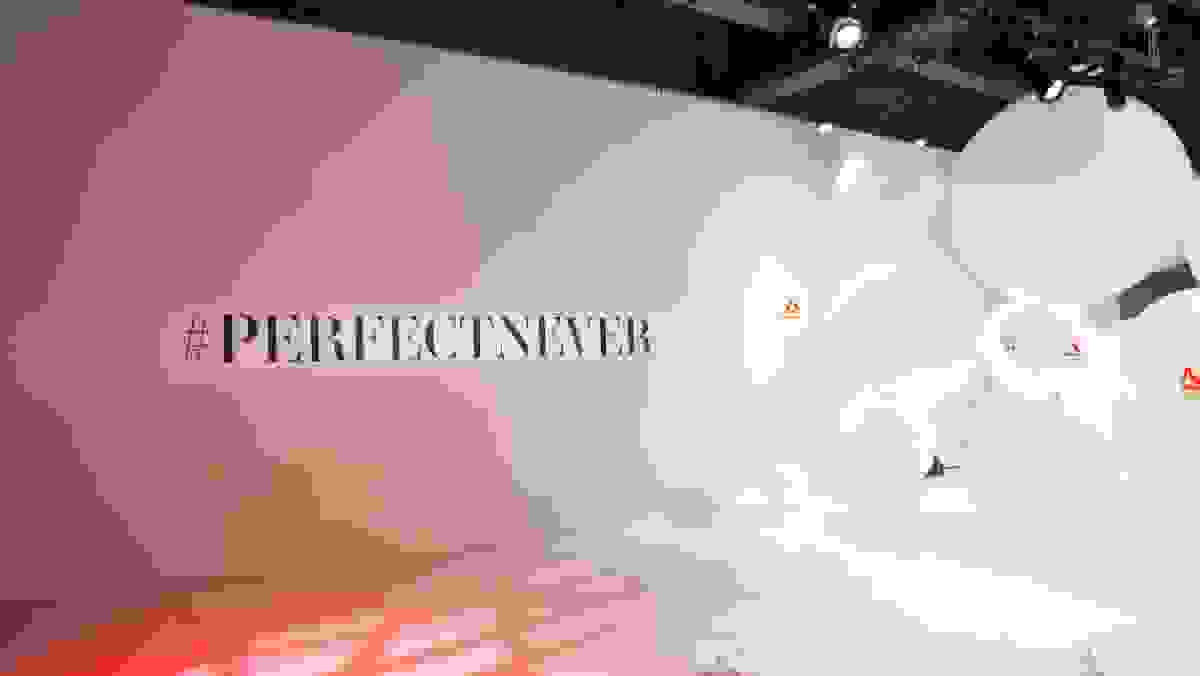 LIVE: Gigi Hadid Hosts #PerfectNever Revolution
2:25 p.m. Spreading the #PerfectNever message ...
From athletes to trainers to bloggers, many of the women here to witness this event today are those who already embody the #PerfectNever message. They've women who have used their platforms to speak out about redefining and shaping how women are viewed, finding strength in their imperfections and dedicated to the pursuit of self betterment.
These women had their photos and quotes featured on one of the walls at the venue.
2:00 p.m. Sip & shop ...
Still recovering from this morning's killer workout (we see you, Gotham Gym), the women in attendance take a break to indulge in snacks, sip made to order drinks at the juice and smoothie bar, and browse Hadid's favorite Reebok products.
The products on display are the ones Hadid wears in the #PerfectNever campaign. There's no doubt that this girl knows a thing or two about style, so it's no surprise that attendees are closely studying the looks she's sported in.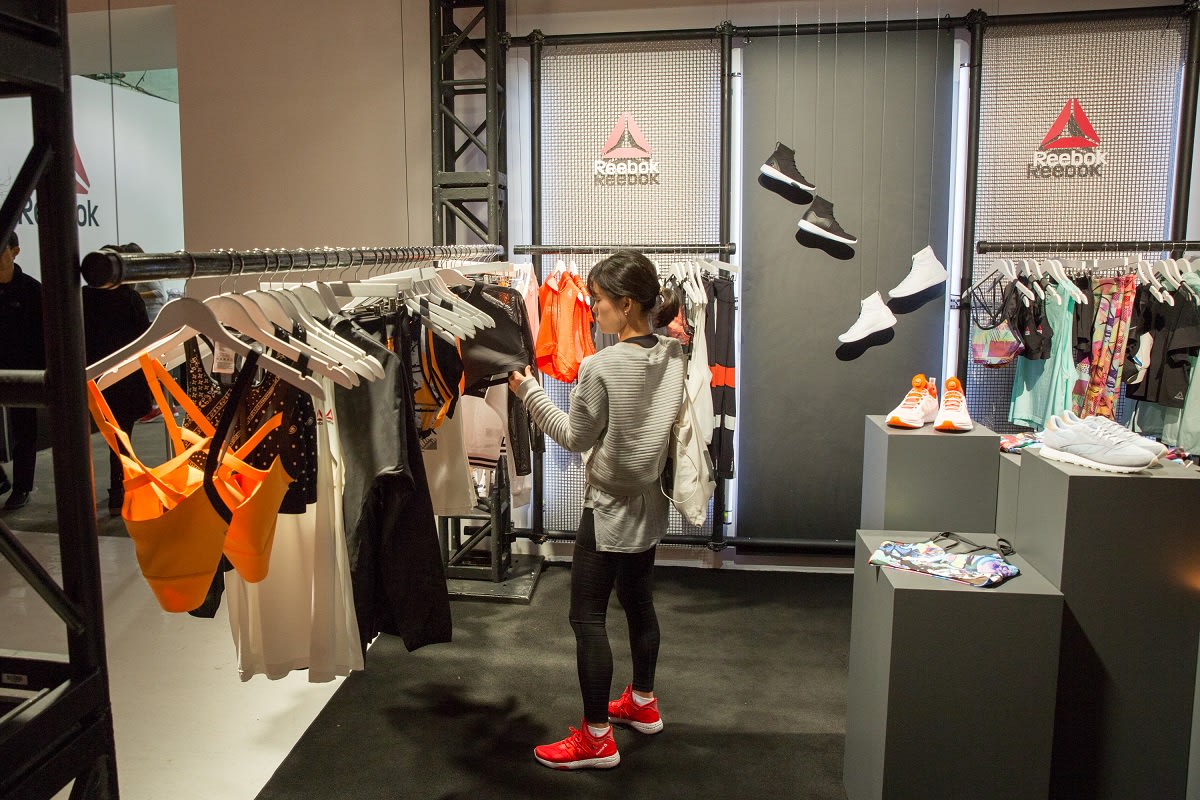 1:05 p.m. Take a walk through social media ...
The panel is finished and Stenta directs the audience's attention to an interactive display of balloons representing the negative thoughts, words and sentiment that frequently dominate social media.
Attendees are invited to walk through the balloons and experience these messages for themselves as a reminder to advocate for the mission of #PerfectNever.
12:45 p.m. The panel is in full swing ...
Covering topics including social media, friendship, kindness, mothers and more, the panelists delve into defining the #PerfectNever conversation and how they embody that in their own lives.
Hadid states that when she is bombarded with negativity, she reminds herself to listen to those who are truly important in her life.
"It's hard to feel like you're understood on a full level," she says. "In those situations I try to sit myself down and say, 'Ok, if it wasn't for the world's opinions, did I think I did a good job? Did I prepare like I wanted to to my standards? Did I work hard enough? Would my coaches in high school be proud of me?' "
Rose is candid about being bullied in high school and how that experience taught her to be true to herself.
"I had to search within myself to find happiness and validation and confidence and get to know myself," she says. "I left school with a really good understanding of who I wanted to be, what I wanted to stand for and a love and appreciate for the things about me that people had always knocked."
When the topic of role models comes up, many panelists speak about their mothers.
"My mom's my best friend," says Raisman. "The last year and a half was pretty rough with the training. I was really stressed and had a lot of anxiety leading up to the Olympics. I never felt like I was good enough and having my mom calm me down and tell me to stop being perfect and just be in the moment."
12:05 p.m. Bring out the panelists ...
For the next hour, attendees will turn their attention back to the stage for a panel discussion (and maybe catch their breaths in the process?) around women's empowerment and the evolution of "perfect."
ESPN broadcaster Jessica Mendoza, today's panel host, is currently introducing the all-star lineup of women who will be sitting on the panel.
Mendoza reveals that joining Hadid will be two-time Olympic gymnast Aly Raisman, Australian actress Ruby Rose, creator of "Girls" Lena Dunham, and actress and singer Zoe Kravitz.
The best part: if you're at home, you too can watch this panel in real-time. Tune in here as we stream LIVE.


12:00 p.m. And we're LIVE ...
Before the next portion of the event begins, Inga Stenta, Reebok's Sr. Director of Brand Management, revisits the beginning of the #PerfectNever movement. Attendees watched the original #PerfectNever video featuring UFC athlete Ronda Rousey.
Stenta follows that up with a surprise: Rousey, who is currently in fight camp training for UFC 207, sent a video message to attendees challenging them to think about what #PerfectNever means to them.
The panel discussion is up next and if you're at home, you too can watch this panel in real-time. Tune in here as we stream LIVE.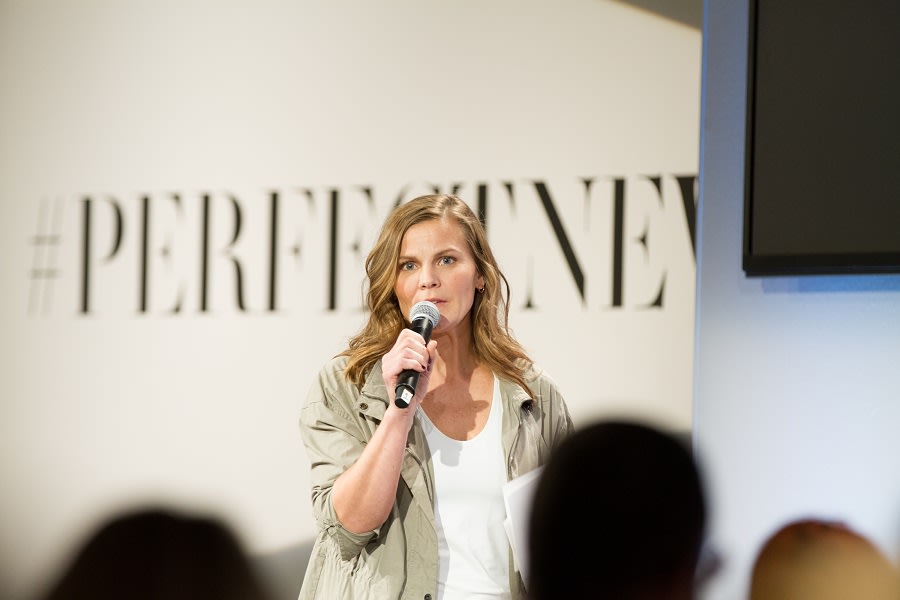 11:35 a.m. That elbow, though ...
Since we've got a group of inspiring women together under one roof, there seems like no better time than the present to teach a few self-defense moves, and the Gotham trainers are doing just that.
Right now, Firpo is breaking down step-by-step how to master that epic elbow.
11:25 a.m. It's time to box ...
Firpo just stepped this workout up a notch. We've moved away from the warm-up and into full on shadowboxing mode. While Firpo is on stage coaching attendees through the ins and outs of basic punches, Piela and the rest of his trainers are circulating the floor correcting form and demoing.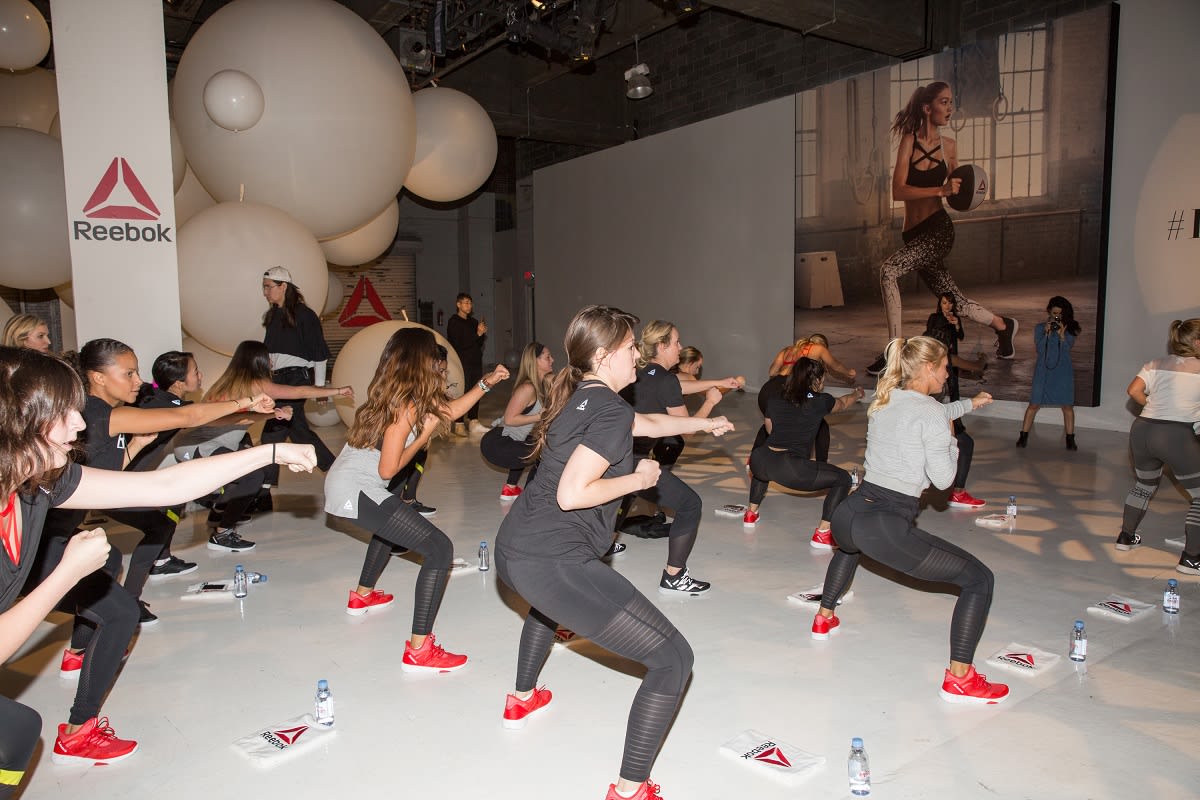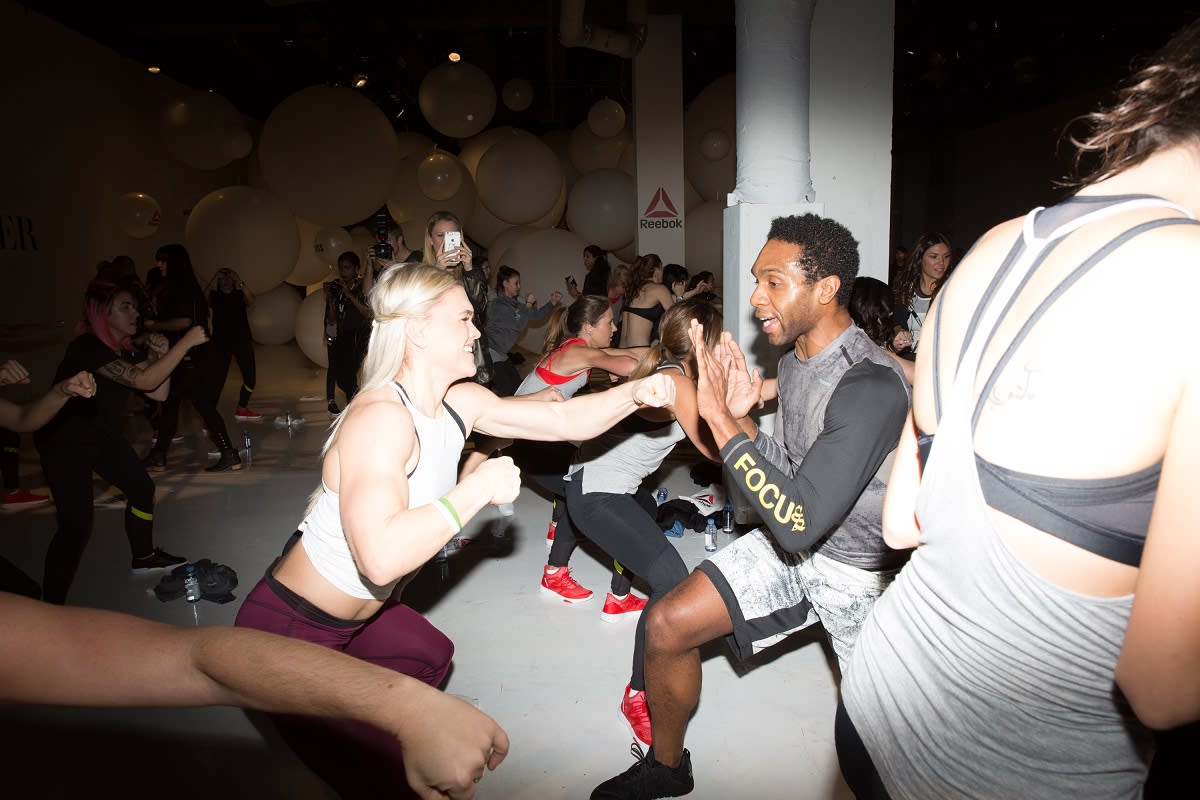 11:00 a.m. Starting our day with sweat ...
Tatina Firpo, Gotham's Head of Group Fitness, is leading attendees, Hadid included, through a cardio warm-up. We're just five minutes into this 45-minute workout and the sweat is already beginning to fly.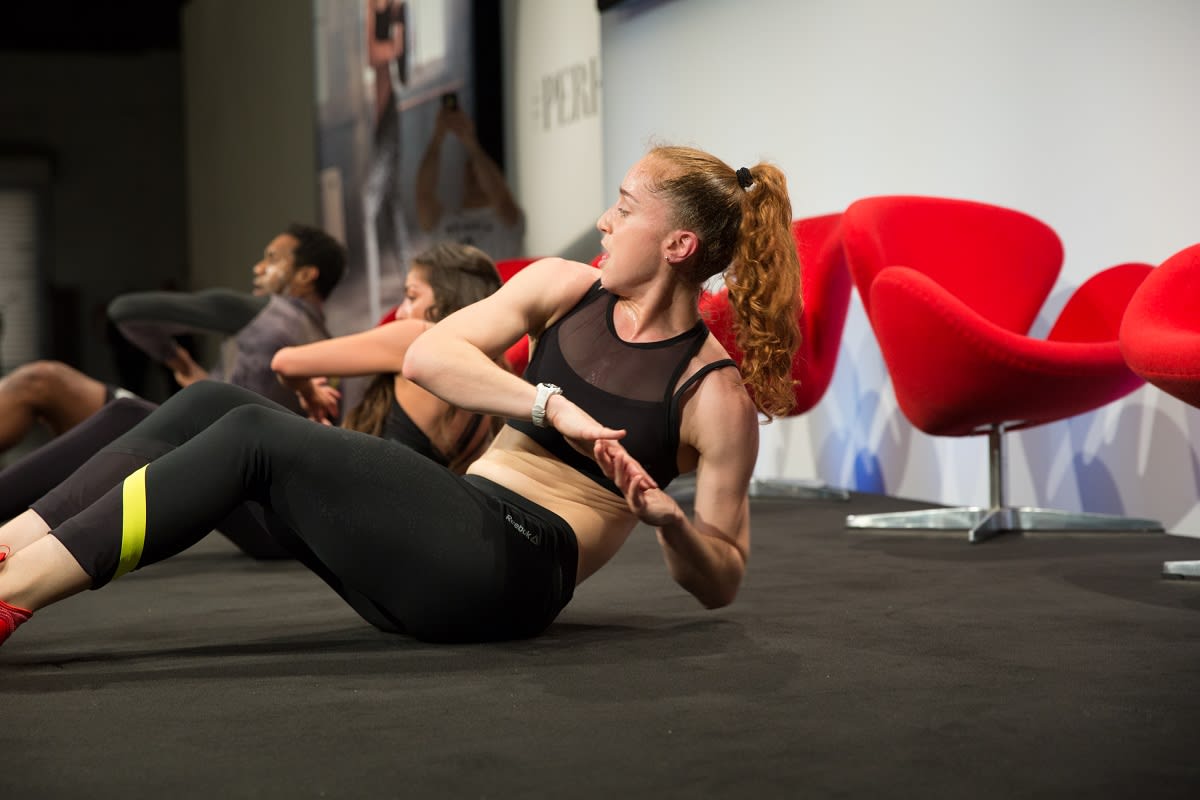 10:45 a.m. Hey, Gigi!
Gigi Hadid is the building! Hadid just took the stage to greet attendees and introduce her trainer, Rob Piela, Owner of New York City's Gotham Gym. Piela brought along five of his Gotham trainers, and together, they're ready to kick this day off in the best fashion we know how ... with a workout.
"My mom made me focus on my life as an athlete, and that really changed my life," says Gigi whose mother Yolanda is in attendance today.
Still now, despite a crazy international travel schedule, Hadid makes time for fitness, working out with Piela daily when she's in New York.
"She's been training with us for almost three and a half years now," says Piela.
9:15 a.m. Thirty minutes 'til showtime ...
The scene is set, the food is being prepped, and in 30 minutes, the doors will open and guests will begin arriving. Let's get this day started.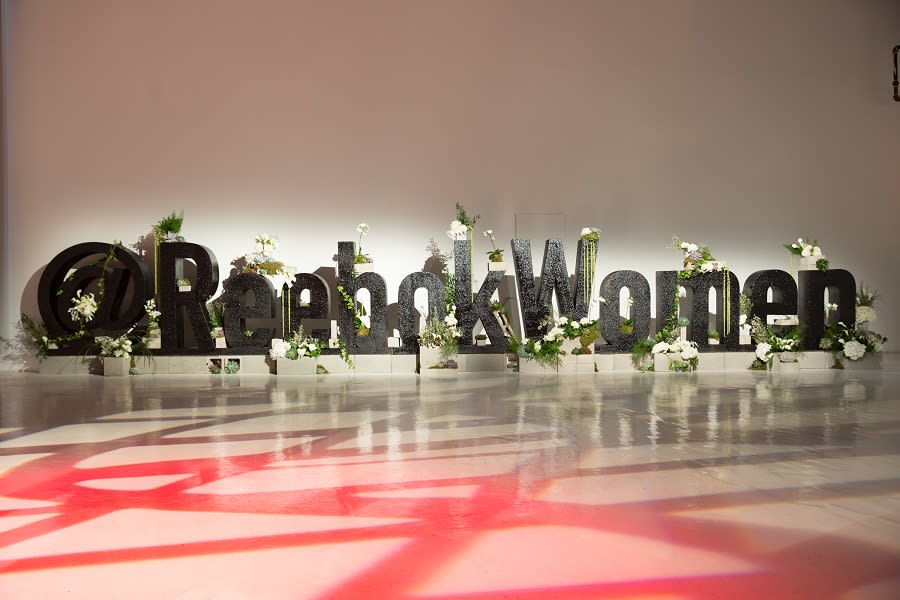 7:00 a.m. Live from New York ...
We're coming at you live from the Big Apple!
Today, ReebokWomen is bringing guests from all walks of life together to celebrate and embolden the #PerfectNever movement. We're candidly discussing the pressures women face online and "IRL," supporting one another, and inspiring and empowering girls and women across the globe to be their best selves.
If you're tuning in from home check back here for regular updates throughout the day including exclusive access to Reebok assets Gigi Hadid and Aly Raisman along with guests Ruby Rose, Lena Dunham, and Zoe Kravitz.
And of course, if you want to chat with us directly from the event, tweet @ReebokWomen with the ways you're defying perfection in your own life.
FINALLY. pic.twitter.com/D8P3rmNSmU

— Alexandra Raisman (@Aly_Raisman) December 7, 2016
Tomorrow. Stay tuned ...
Bookmark this page and check back all day tomorrow! We're giving you exclusive access to the #PerfectNever Revolution straight from New York City to the comfort of your mobile device. Gigi Hadid will be here. Aly Raisman will be here. And perhaps a few surprise guests will show up as well (hint, hint). And we'll hear straight from them how they're challenging the notion of perfection.
Coverage begins bright and early at 7 a.m. EST. Prepare to be inspired and empowered!
T-minus 24 hours until the #PerfectNever Revolution. #StayTuned@GigiHadidpic.twitter.com/vq7ljoZqJH

— Reebok Women (@ReebokWomen) December 6, 2016