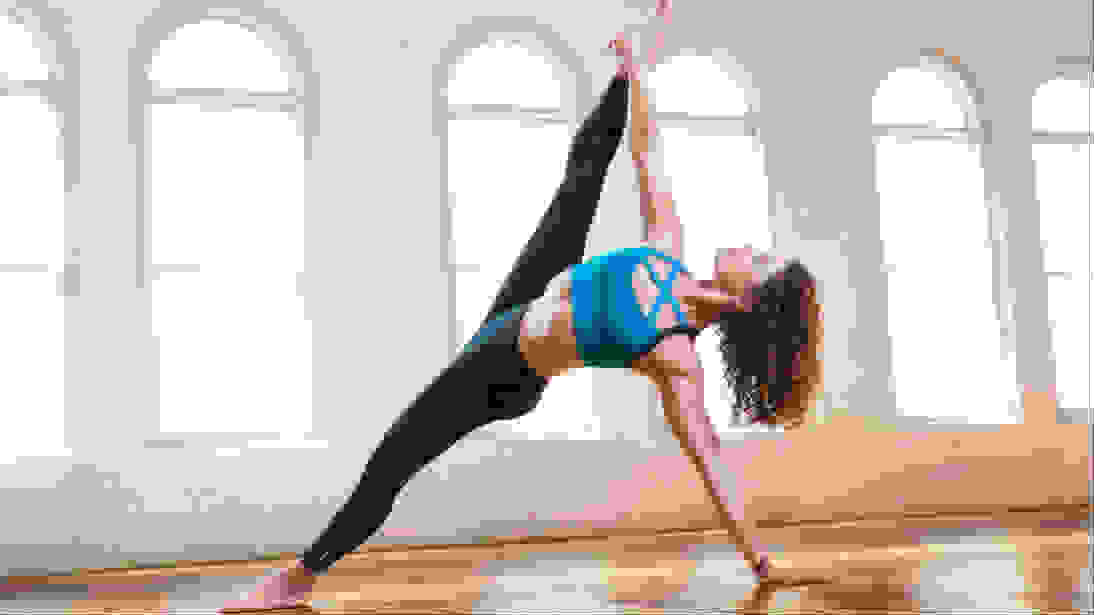 A Yogi's Guide to London
When you think of London, England, usually it's the London Eye, Buckingham Palace and Big Ben that come to mind.
But from the canals, to the small cafes and classic styles…London has so much more to offer than you might know. We're taking you on a tour of the city through a local yogi's eyes.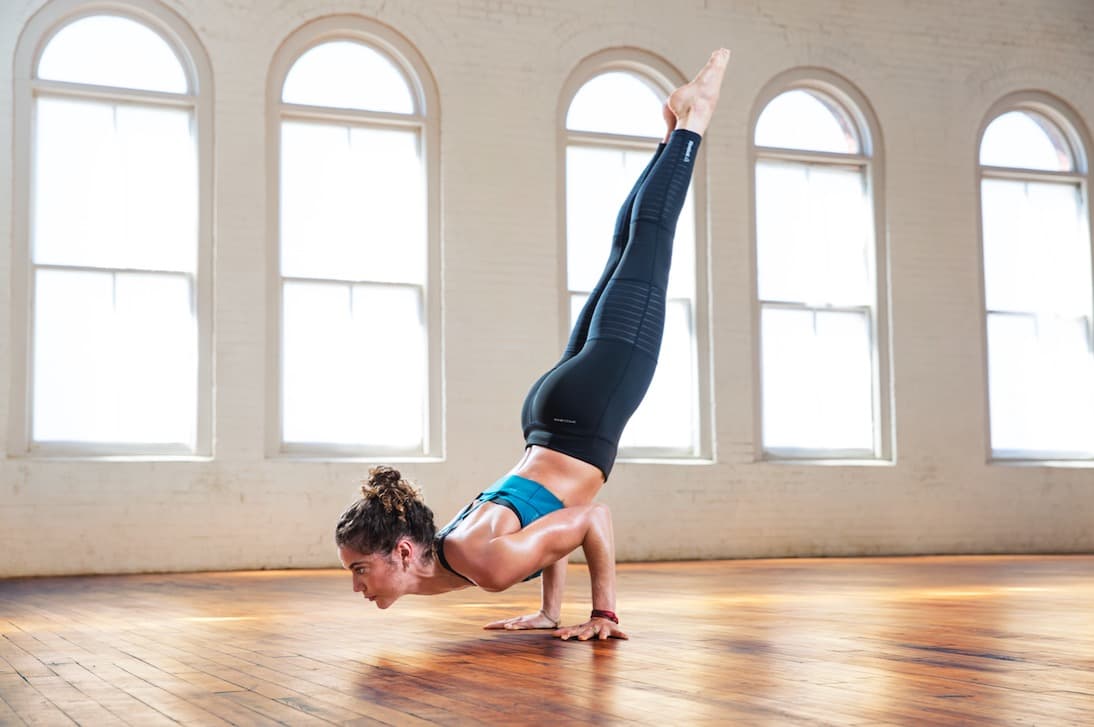 Our guide? Katarina Rayburn.
She's the co-founder of WildandRayburn Yoga and a London-based yoga instructor who is going to show you the city the way she sees it…fit, trendy and filled with local charm.
Reebok's newest studio apparel is actually inspired by the city itself, so who better to show you the trends and culture than one of London's in-the-know yogis!
So check out Rayburn's London guide. Here's hoping it leaves you inspired and ready for your next adventure!

London Inspired
According to Rayburn, you'll find plenty of variety on the streets of London. From fitness to food and everything in between—you're covered.
"My city inspires me as it's always evolving and the opportunities are endless, whether it's being able to practice yoga with some of the greatest teachers out there or taste extraordinary food, there's always something new to explore," she says.
Fitness inspires most of the fashion trends in London, allowing those who like to workout in London a way to express themselves while working up a sweat.
"The way in which fitness and wellness have taken off in London has meant that there is so much variety of active wear available on the high street now, so you can be self expressive and functional at the same time," she says.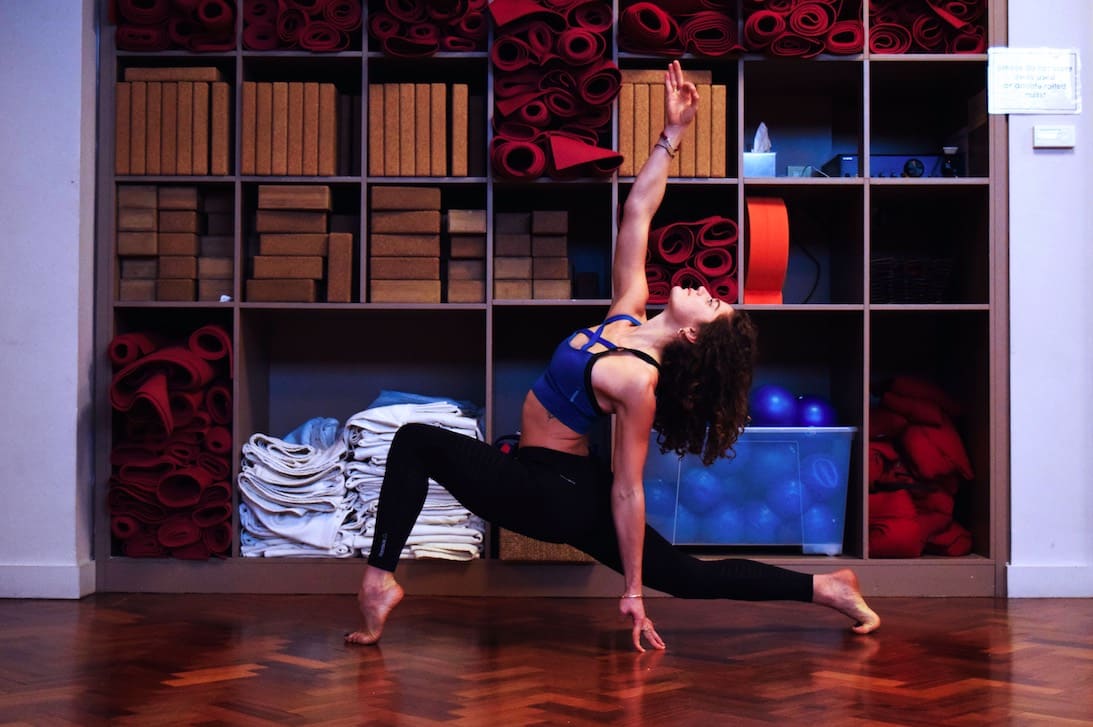 Fit Fam Culture
For yogis looking to make some connections, London will make you feel right at home.
"The yoga community in London is amazing, it really is a big family and there is always support there if you need it," says Rayburn.
"You don't go a day without bumping into someone you know and everyone socializes outside of just taking or teaching classes so there are real friendships there."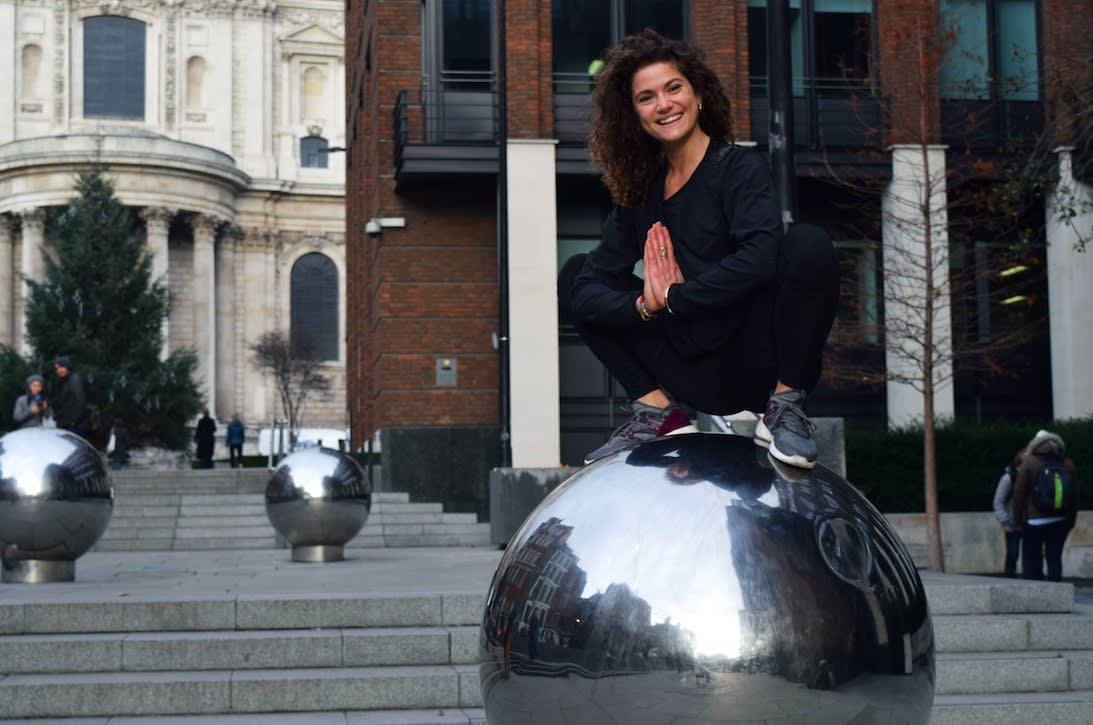 Local Style
The fashion game in London is strong with influences from all over the world.
"The fashion in London is vibrant and exciting reflecting its multicultural heritage," says Rayburn. "It's one of the best cities for fashion; it sets the trends."
In terms of style trends, it's a spilt between high fashion statements and low-key moments.
"The city is full of different trends whether it's the slick tailored cuts in west London, the hipster laid back vibes of east London or the urban sports lux trend that keeps growing," she says.
Yogis running from gym to tourist attractions will fit in just fine.
"Sports lux is a growing trend so swapping between life in and out of the studio is pretty easy," says Rayburn. "You can swap your trainers with a pair of boots and keep your sweat pants on or keep your trainers and put a dress on!"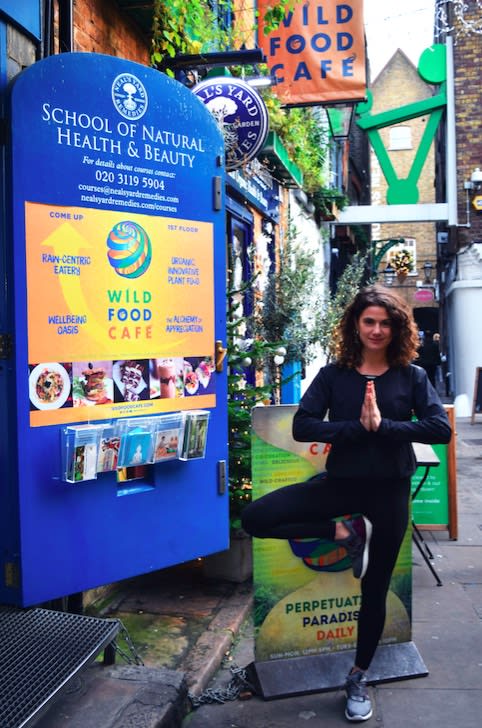 Must See...Do...Eat...Try
Must See: "Columbia Road flower market on a Sunday."
Must Do: "Cycling down the London canals and stopping off at all the little cafes."
Must Eat: "Wild Food Café in Covent Garden and Redemption in Old Street."
Must Try: "Stewart Gilchrist's yoga class at Indaba."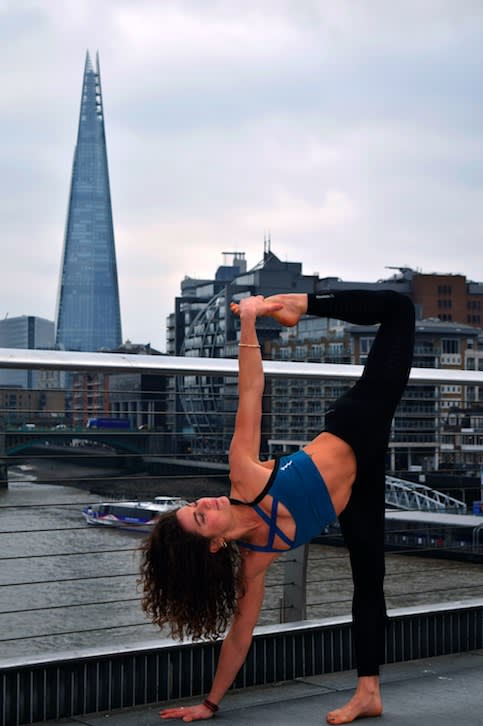 Local Hot Spots
Rayburn's favorites for clothes, coffee and sweating it out!
Shopping
Covent Garden
Coffee
Albion Counter Café in Shoreditch
Workout Spots
Indaba Yoga Studio
Another Space
Frame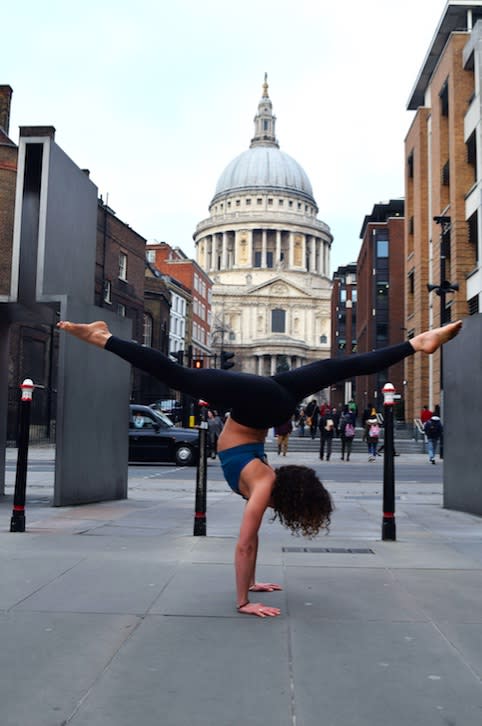 Tips for First Timers:
If you've never been, Rayburn suggests these can't-miss locations.
The area around Southbank on the Thames
The Tate Modern
The Globe theatre and all the famous landmarks you can see from there.

5 Items to Pack for Your Trip
1. Trainers
2. Yoga mat
3. Camera
4. Small backpack
5. Umbrella
Heading on a trip to London? Take Rayburns's tips and tweet @ReebokWomen to let us know how it went!