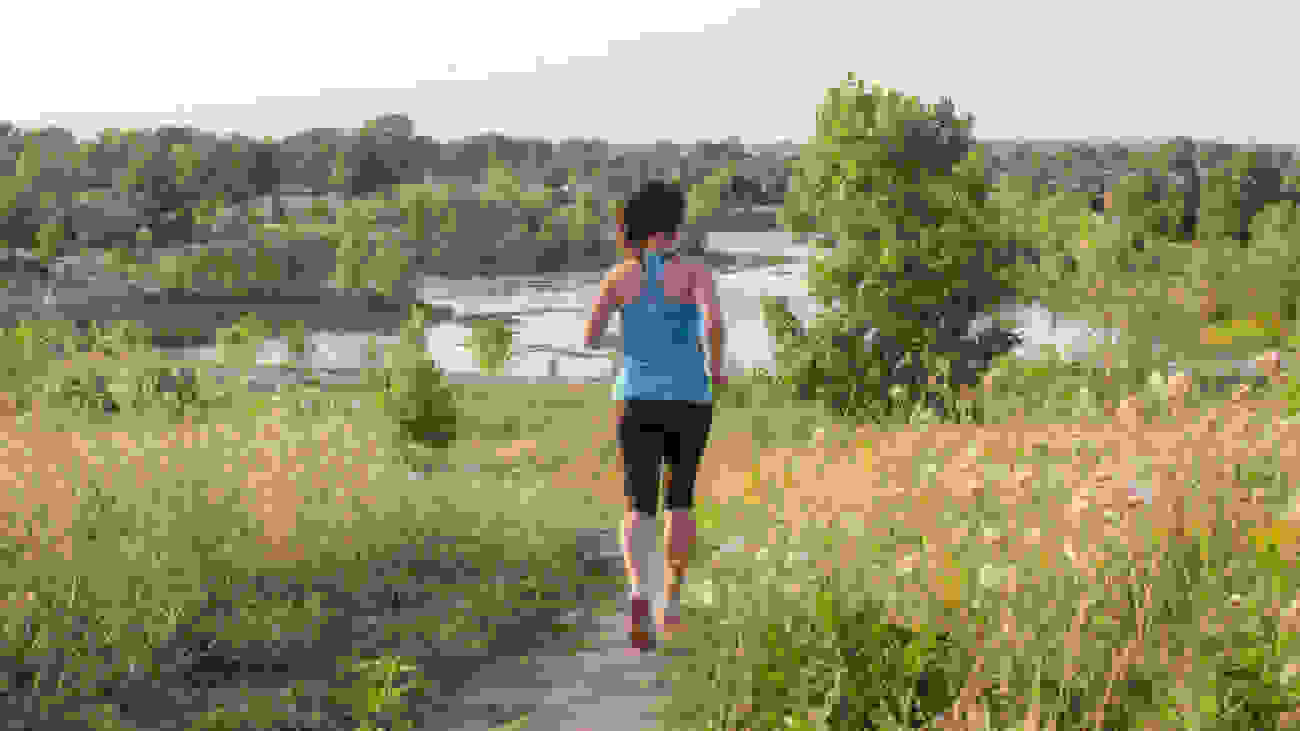 San Francisco Runner Finds Purpose, Health in Fitness
When most people talk about their dream job, they're not talking about an actual dream.
It's different for Chris Douglas.
A lawyer by training, the endurance athlete's vision for a sports management company came to him in the middle of the night, in a dream so vivid it included the logo on the future company's letterhead.
"I had a dream about starting this company that was going to be a hybrid of sports law, sports management and brand building," says Douglas. "I couldn't shake the idea, so with my wife's blessing I gave it a shot. I immediately started representing athletes and representing companies."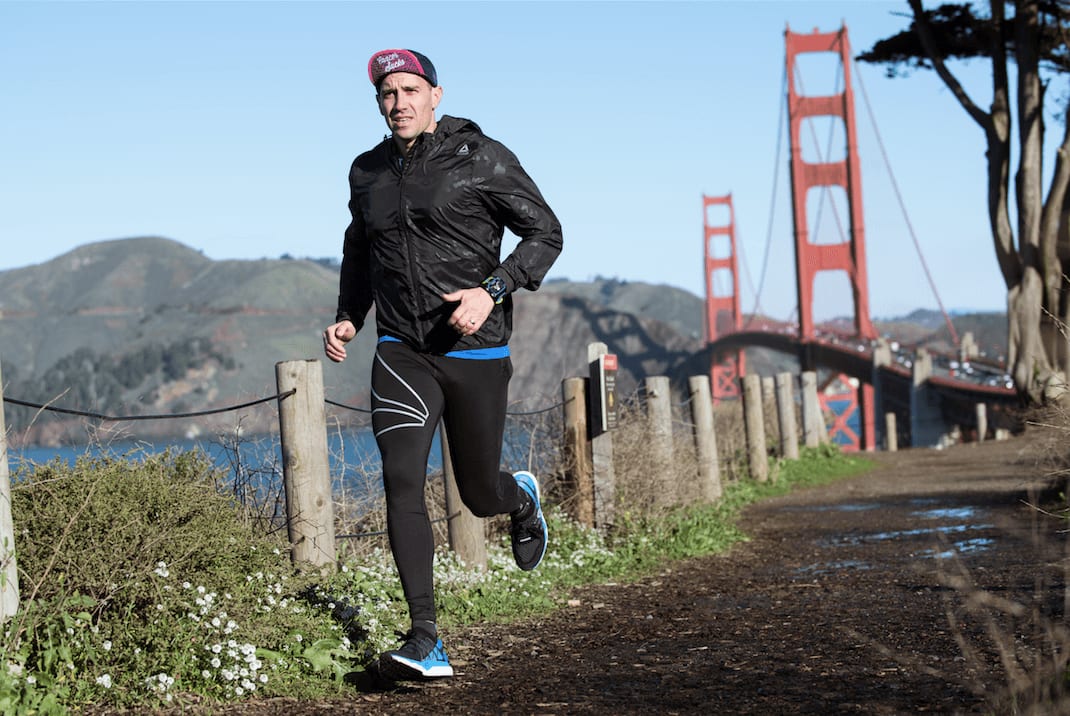 Douglas founded Presidio Sports Management in 2014 and currently serves as the president.
"One of the things that I've always loved about running is that running is so acceptable for so many people," he says. "All you really need to run is shoes and a door to walk out of."
While Douglas was an athletic kid growing up and now devotes the majority of his waking hours to fitness, there was a low point in his life when that wasn't always the case.
After he graduated from law school, he had gained 60 pounds and was going through a divorce. His unhappiness spurred him to rededicate himself to fitness.
"I started training for my first marathon, the San Francisco marathon, and that reignited my passion, and it hasn't stopped since," he says. "I've done over a dozen marathons, an ultramarathon, triathlons, ultra cycling and rough water swimming."
The endurance sports junkie and president of the Golden Gate Triathlon Club finds gratification in seeing how hard he can push himself.
"I like the hard stuff," he says. "Flat and fast doesn't interest me. For me, the challenge is seeing how ridiculous I can go and what's the end of my endurance ability."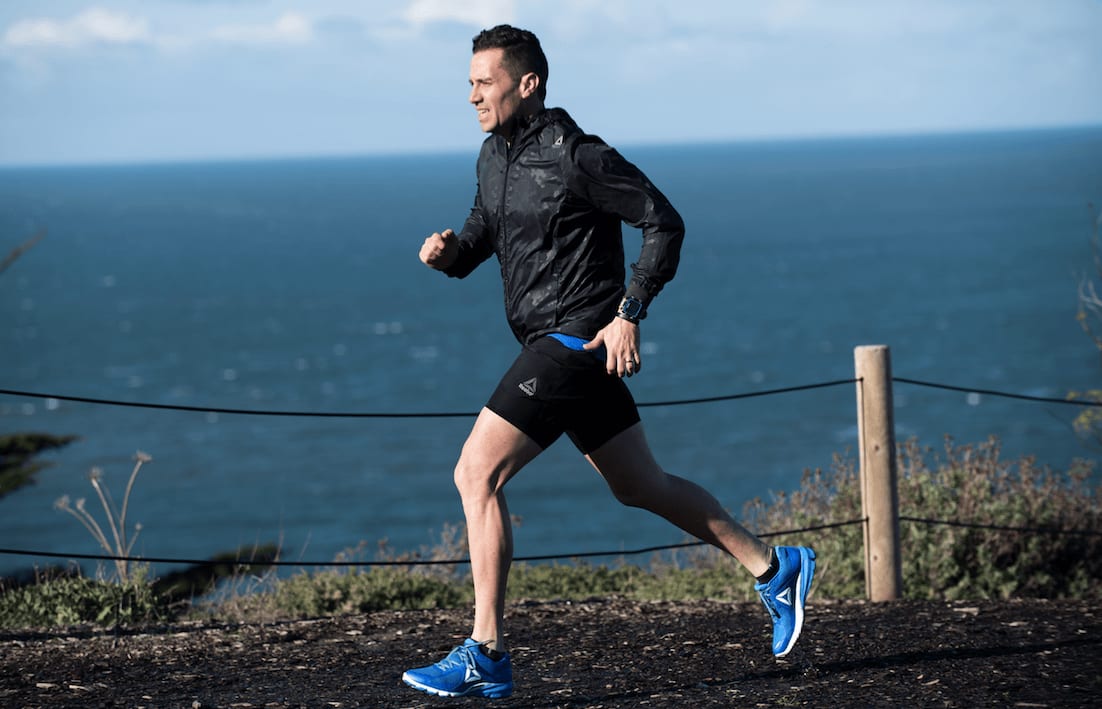 Douglas, who is also a new dad, is kept busy but finds fitness keeps him grounded.
"Now that fitness is again a big part of my life and something my ego is strongly tied to, if I don't workout I become a cranky human being," he says. "If anything, it's what keeps me most in balance."
In the third film in a series of stories profiling San Francisco runners, Douglas explains how his dual passions of endurance sports and helping others drove him to found both Presidio Sports Management and Team Cancer Sucks, a nonprofit organization that helps cancer patients access medical care.
Since its inception, Team Cancer Sucks has raised $150,000, and 100 percent of it has gone directly to patients.
"We started Team Cancer Sucks as an alternative for people who wanted to raise money and wanted to show exactly where the money was going," he says.
The organization allows endurance sports athletes to train together while also giving meaning to their races. They recently partnered with the Lazarex Foundation, which helps patients and their families navigate clinical trials and also funds their ability to participate in such trials.
"Team Cancer Sucks has been recommitted to our efforts, not just around helping people access treatment but get screening and preventative measures," he says.
Douglas has devoted himself to pushing his own limits, but his commitment to fitness has ultimately benefitted many more lives than his own.
How do you use fitness to keep you happy and to help others? Let us know by tweeting @Reebok !