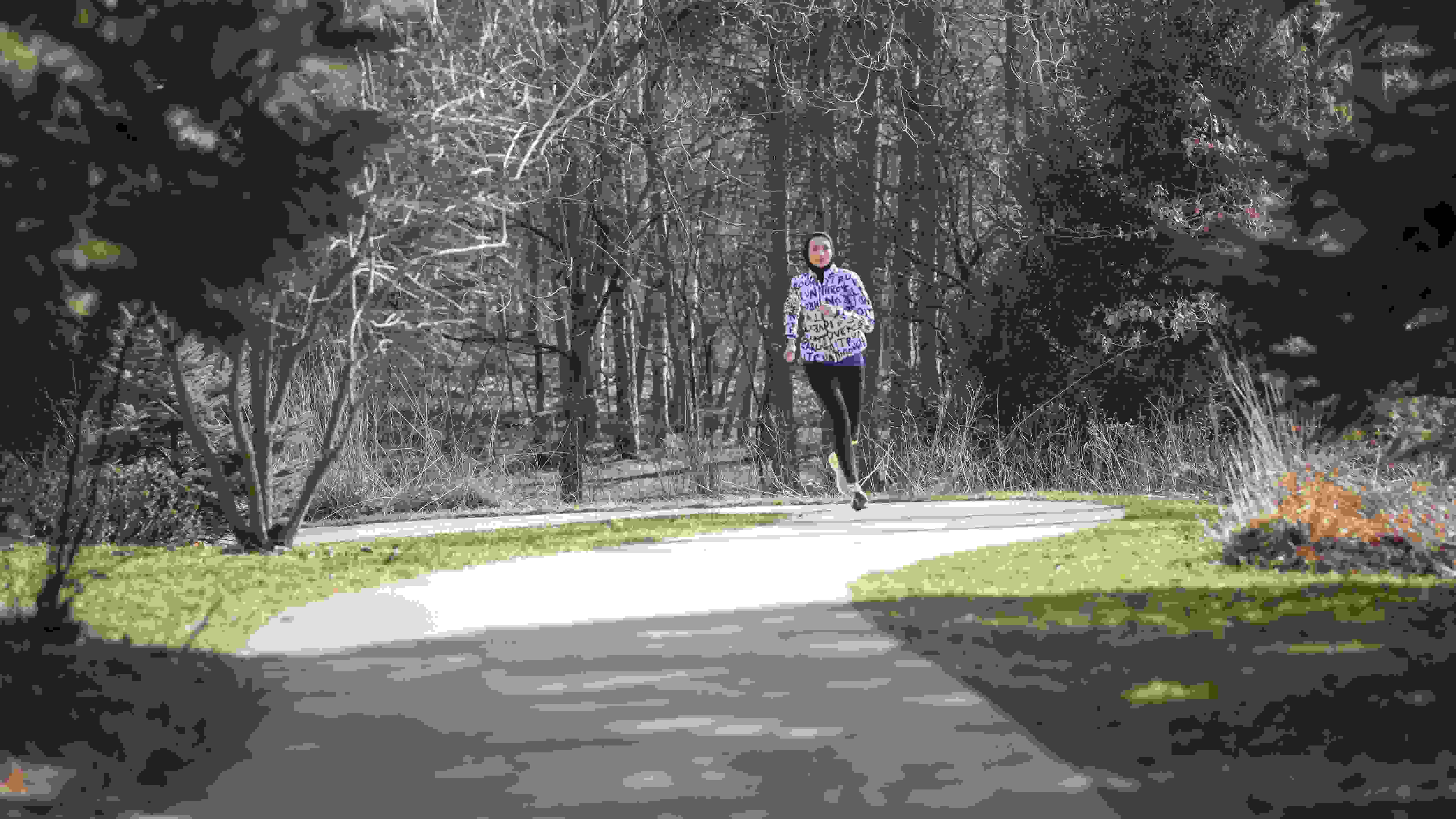 Running Pioneer Rahaf Khatib Uses Her Hands to Train, Pray and Inspire
Rahaf Khatib made history last year by becoming the first woman to appear on the cover of "Women's Running" wearing a hijab.
Although she took up the sport just a few years ago, Khatib has become an accomplished runner who has completed six marathons, including the World Marathon Majors in Berlin and Chicago. Running has also become the platform through which she inspires and motivates her community.
This April, Khatib will head to Boston to run the legendary 26.2 mile race to raise funds for the Syrian American Rescue Network. She has already raised more than $12,000, an accomplishment she values more than her athletic achievements.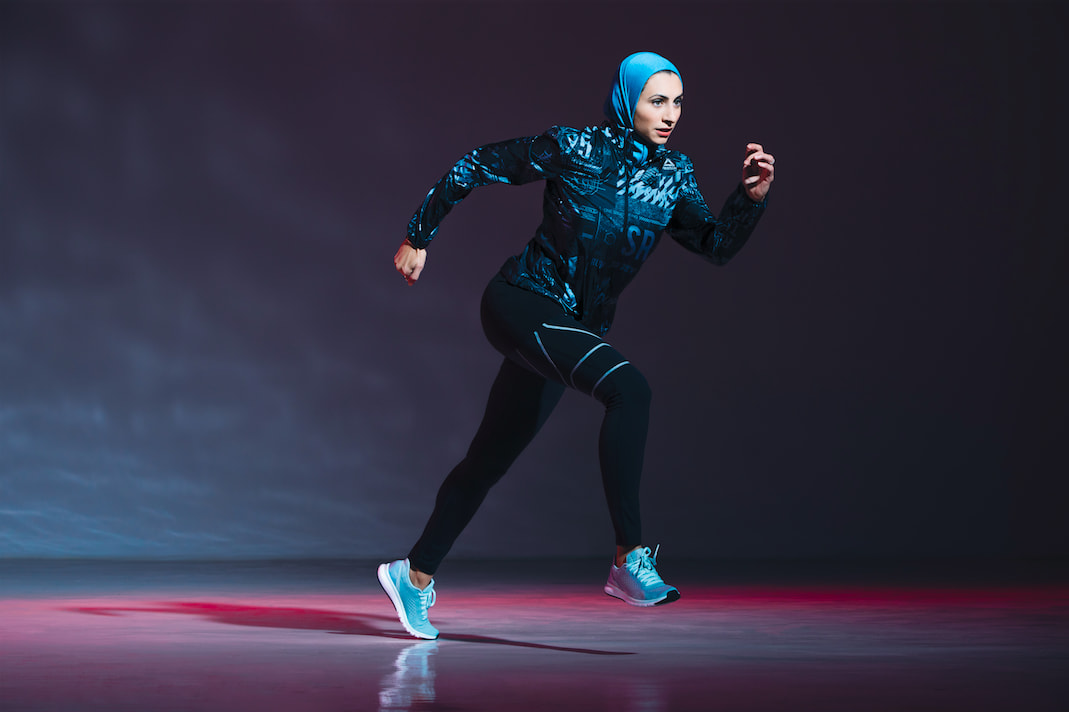 "I'm most proud of raising $12,000 for refugees," says Khatib. "With hard work and determination anything is possible. I hope to continue to run and train for the three [remaining] World Marathon Majors and raise my kids to be well-rounded, devoted, faithful Muslim Americans … all with my two hands."
Rahaf is part of Reebok's 2017 brand campaign, highlighted by the emotional spot, 'Hands' – an evolution of the company's "Be More Human" platform. The campaign highlights how our hands tell the stories of our effort and hard work, successes and failures, and dedication to improvement.
"The story my hands tell are about a faithful Muslim American hijabi runner, stay-at-home mother of three kids and activist for promoting health and fitness within my community," she says.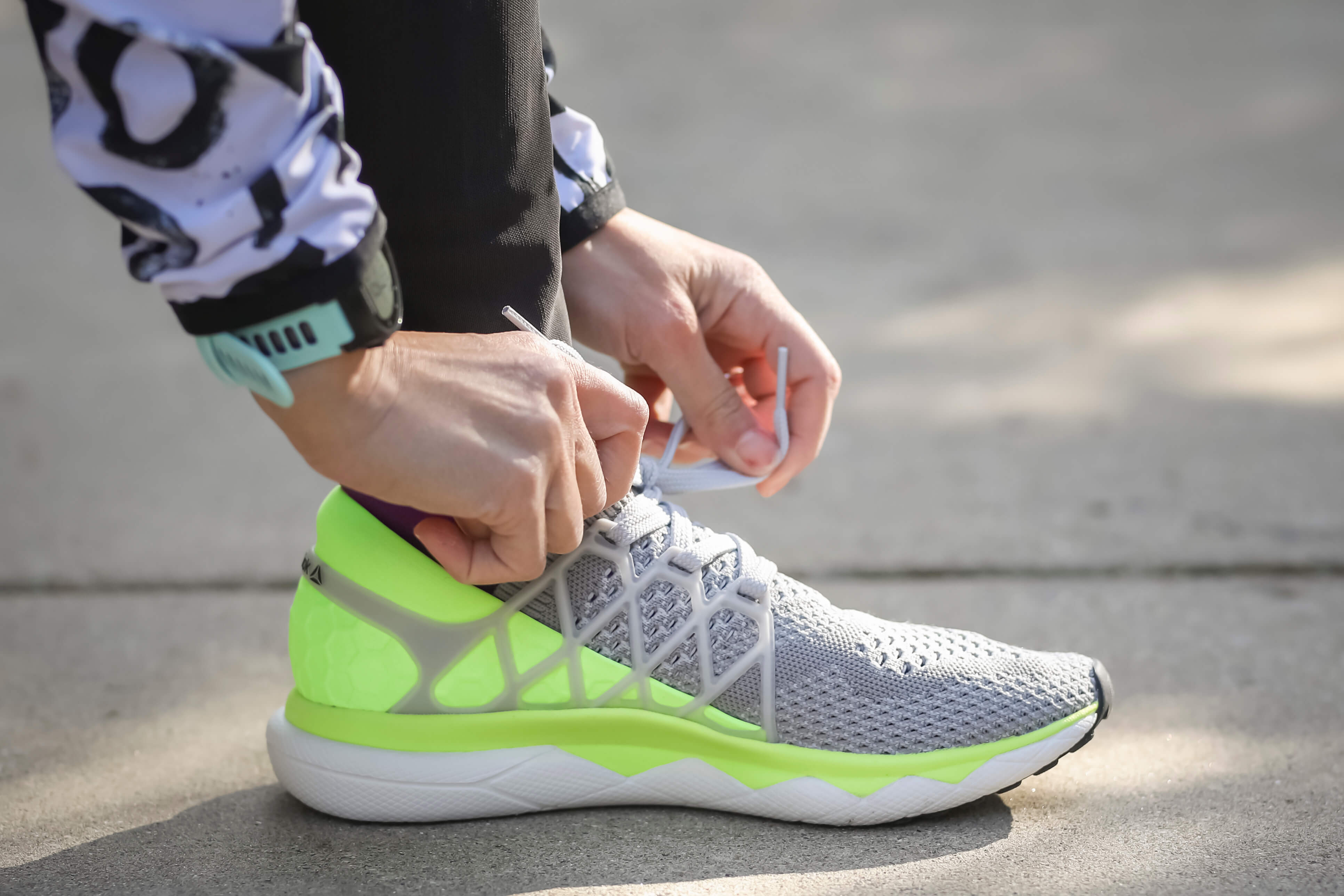 Khatib is on a mission to break down barriers for Muslim American women and to change the conversation, especially in fitness.
"I'm trying to shatter these stereotypes around American Muslim women, especially Muslim women who cover in this society," she says. ""I'm here to represent the underrepresented."
As a hijabi athlete, it is easy to pick out Khatib from the rest of the runners in the field, but she fights back against judgments that are made based on appearances.
"We stand out. I mean we wear it on our heads, we're flag bearers of our faith," she says. "What's on the outside isn't everything. It's what's on the inside that counts. Your faith, your ethics, who you are, that's what counts."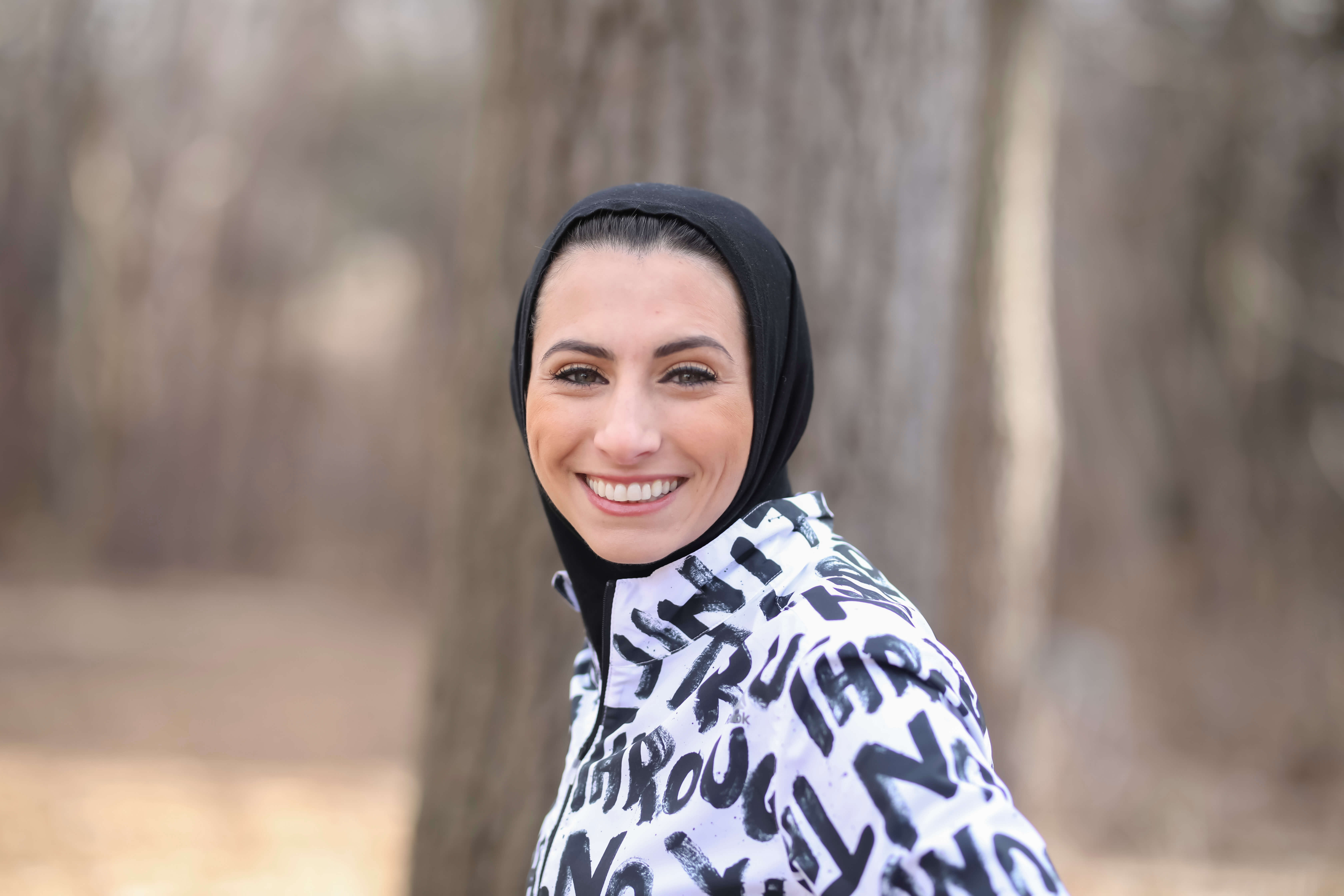 Khatib's story is one of courage, family bonds and breaking the mold of what's expected.
"I pray with my hands and tend to three kids, work out, wear my hijab every day with my hands as a symbol of freedom and as flag bearer for my religion," Khatib says. "I'm a marathoner who's raising money for refugees, and with these hands I'm able to campaign for those who are starting a new life."
How do your hands tell your story? Let us know by tweeting @Reebok and tagging #BeMoreHuman.