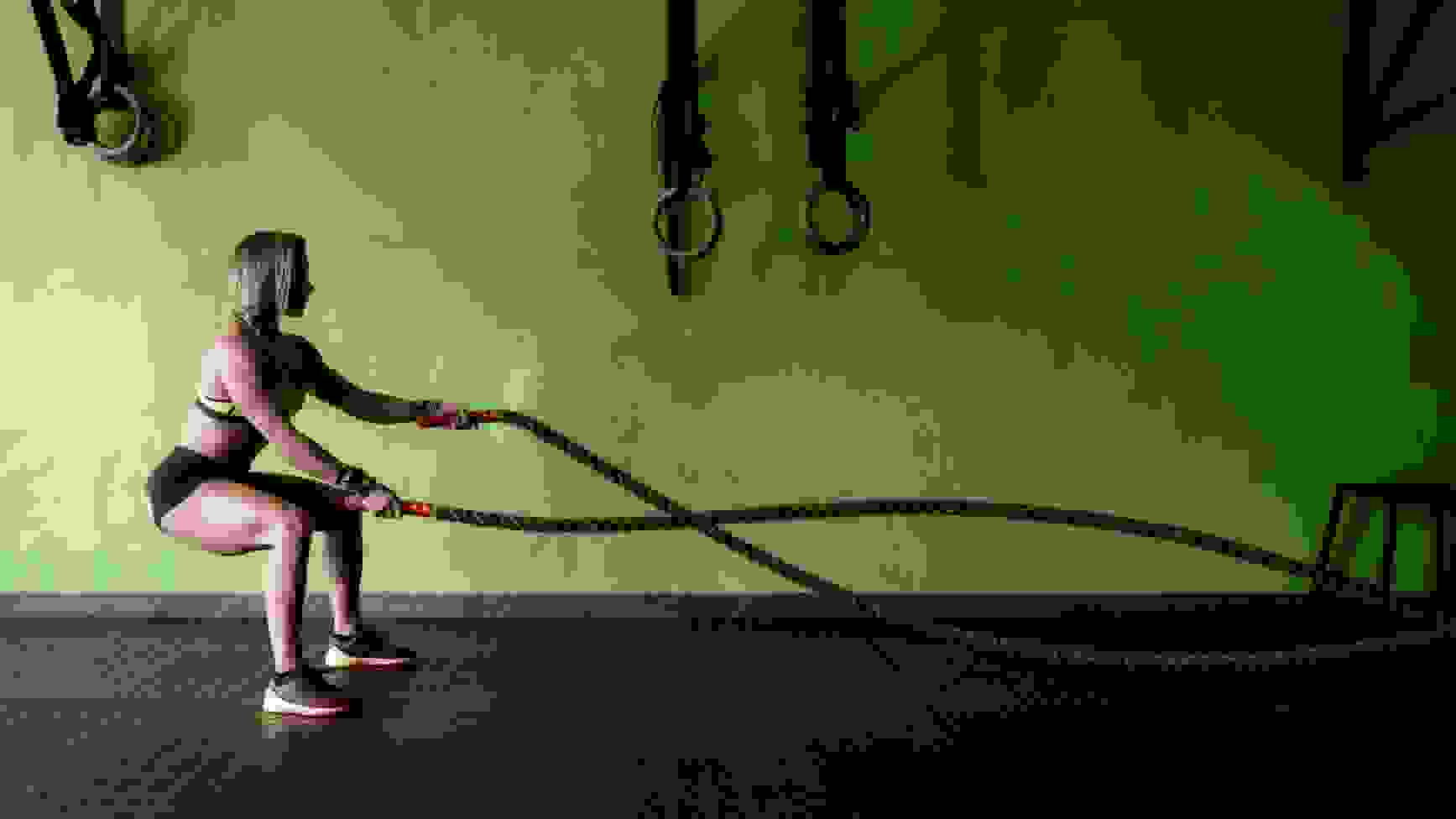 'CrossFit challenged me to question what I am capable of,' says Spotify's Head of Rock
Just over four years ago, Allison Hagendorf moved to Los Angeles, Calif., to host The CW's music competition "The Next."
After hosting music shows and interviewing artists for years, her background in the music industry led to her current role as the Global Head of Rock at Spotify.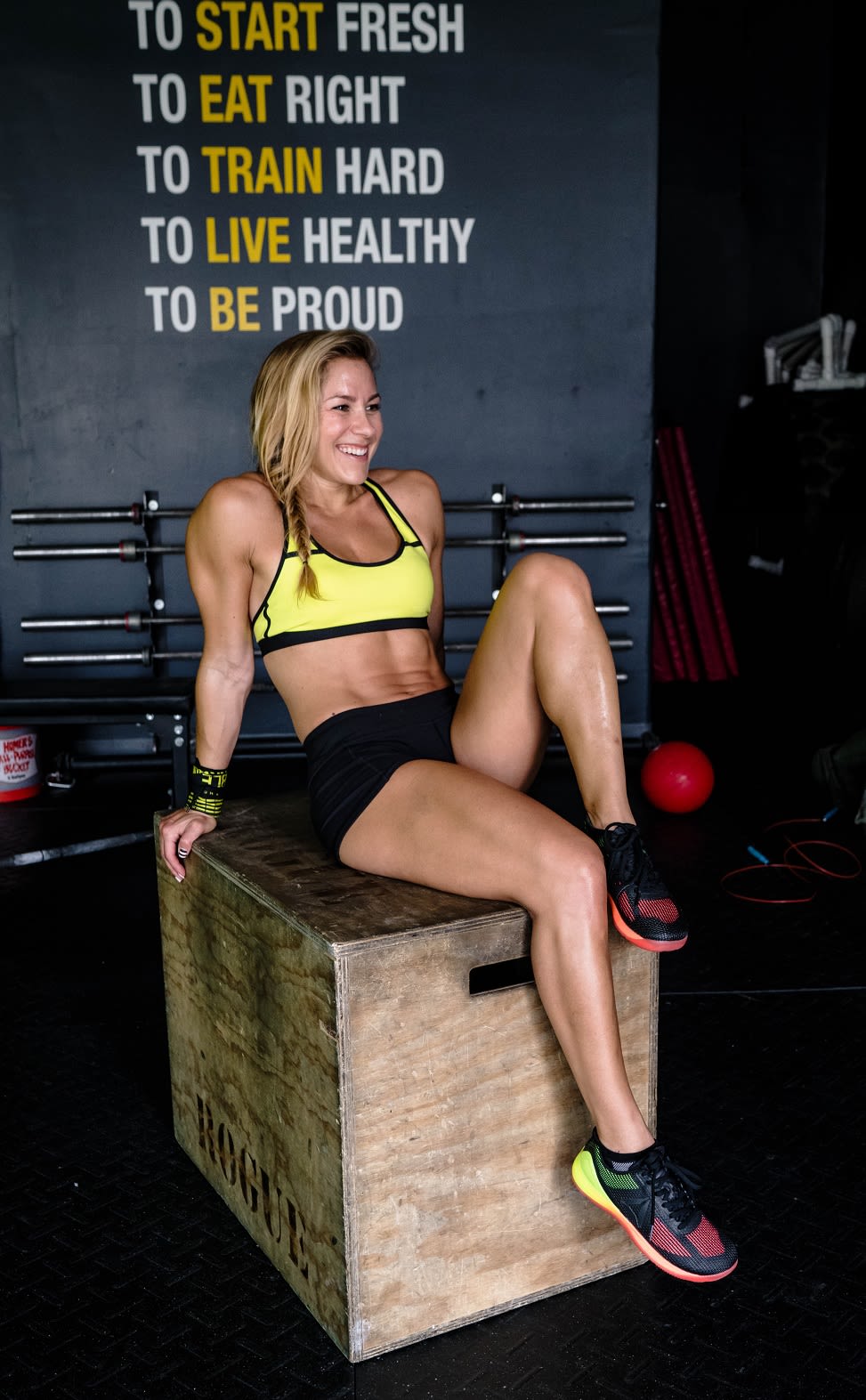 While Hagendorf may have moved to California for her career (and to finally rid herself of New York winters), LA would soon become her muse for much more than that. She quickly found a fitness regimen that would completely change her outlook on life, and in turn, would inspire some of those infamous Spotify playlists.
Already a two-time finisher of the New York City Marathon, snowboarder, former lacrosse and field hockey player and lifelong gym enthusiast, Hagendorf was immediately fascinated by LA's thriving fitness culture.
"When I first moved to LA, I immediately realized that the city was a mecca for fitness," says Hagendorf. "I went on this crusade to try absolutely everything."
Just weeks later, Hagendorf would try a new fitness class, one that would prove to influence her life – and her approach to life – more than she ever could have expected.
"I had heard about CrossFit, of course, but in California it's just everywhere. So when I learned there was a complimentary CrossFit class in my neighborhood, I thought, 'Ok, let me give this a whirl and check it out.'"
"I went in and they were doing tire flips, and I was just so invigorated by it," Hagendorf continues. "I was like 'Yeah, I need to get into this … and also grabbed a sledgehammer."
Up until that point, Hagendorf had never touched a barbell.
"The most I had ever squatted was in a group fitness class where I may have squatted the maximum weight available, 15 lb. dumbbells, and would think to myself, 'I'm going for it – hand me the fifteens!' During my elements class on my first day at Cave CrossFit, the owner, Brian Jaffe, put a bar on my back and instructed me to 'Squat!' The bar was 35 lbs., and I thought to myself, 'Alright, I've already just squatted more than I ever have in my life.'"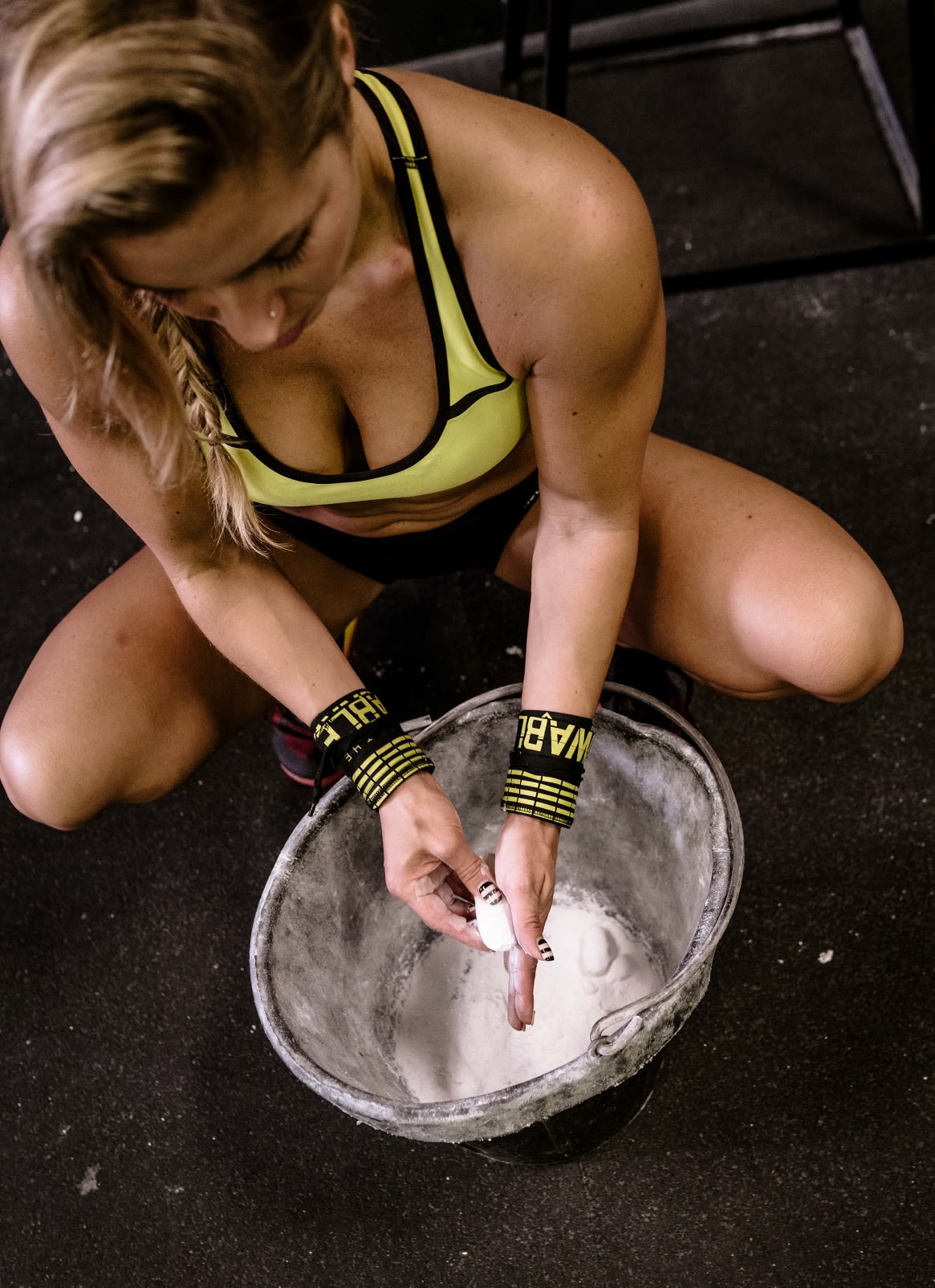 "It actually felt totally fine and we just started to put on more weight from there," Hagendorf continues.
Though a seemingly insignificant moment in comparison to Hagendorf's long list of fitness accolades, she credits those squats with sparking a mindset shift.
"I remember thinking, if I'm capable of doing this and not knowing it, what else am I capable of?"
From there, Hagendorf threw herself head first into CrossFit, making it her sole source of fitness, and simultaneously beginning to surprise herself both in and outside of the box. CrossFit has pushed her to strive for more from herself, and confidently go after things she once viewed only as dreams. Allison is currently the Official Host of Times Square New Year's Eve, the host of the X Games on ESPN, and is the live announcer for both the MTV Video Music Awards and MTV Movie Awards.
"Not only do I push myself, challenge myself and explore my capabilities within the gym, but I use that same mindset and perspective throughout life," she says. "CrossFit has really helped to strengthen that questioning, that wanting to be my best, and wanting to challenge myself on an hourly basis, not just a daily basis. It's become a way of life."
And there's no debating that Hagendorf certainly does capitalize on every hour in the day.
Ever listened to a rock, alternative or indie rock playlist on Spotify? Chances are it was Hagendorf herself who programmed those beats coming out of your headphones or bumping in your car.
It's a role she can only describe as "the coolest thing ever," while also a role that comes with a lot of hours.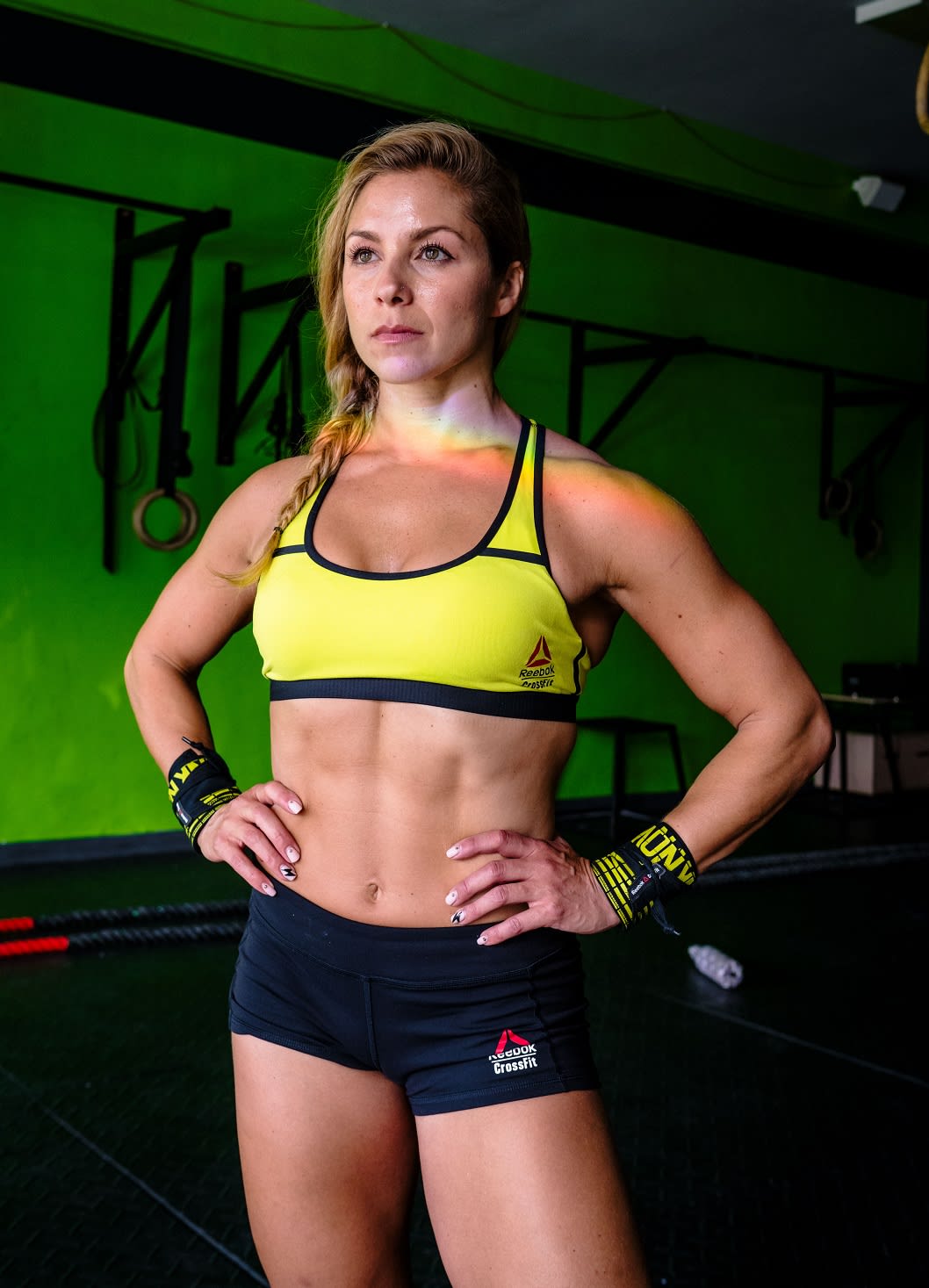 "A lot of my days are actually spent with artists in the studio listening to new music, out seeing bands every night, eating meals with record labels, managers and the bands themselves. It's exciting and it's definitely a 24/7 life."
With such a demanding, unconventional schedule, Hagendorf has come to view CrossFit's programming and philosophy as a blessing. It's put her in the best shape of her life, without requiring her to clock endless hours in the gym.
"I have zero days off," she says. "The fact that I can rely on the efficiency of CrossFit has been a game changer for me. It is empowering to know I can bang out a quick 15-minute WOD, and if need be, I can do it in my hotel room. I travel with my jump rope," she laughs.
"CrossFit is not about doing the longest workout. It's about keeping your training consistent by doing an efficient workout most days of the week. That's what I do."
This past summer, Hagendorf found an opportunity to merge her passion for CrossFit and her career as a host, stepping into a new role as a host and commentator at the 2016 Reebok CrossFit Games.
"It was one of my greatest moments," she reflects. "CrossFit has changed my perspective about myself and how I approach pretty much everything. It was beyond exhilarating for me that it had also become a platform for my host work. What an honor it was."
"I am not an elite athlete. I don't always RX every workout. I do CrossFit because it makes me my personal best," adds Hagendorf.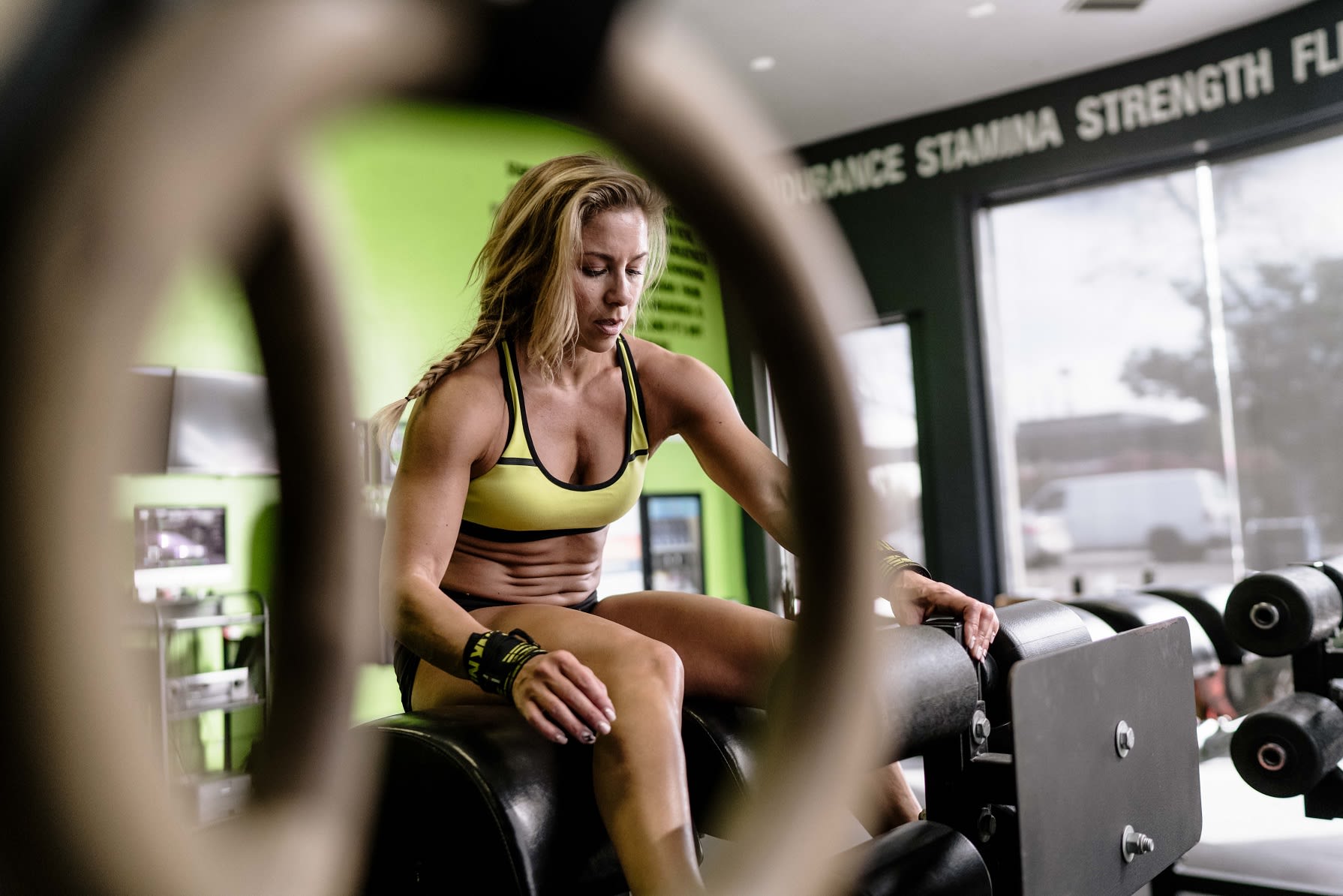 Inspired by Hagendorf? Follow her on Instagram and Twitter, or check out her "One More Rep" playlist which she created for Spotify specifically with CrossFit in mind. Tweet @Reebok to let us know what you think of it.