Danielle Peazer's Hands Depict Elegance and Grace
Dancing can be beautiful but intense. It can even be liberating at times. Most people use dance as a release of energy and an act of self-expression.
But while your feet may be moving you every which way, it's your hands that are painting the picture.
When DanceOn choreographer Danielle Peazer looks down at her hands she is reminded that dance has always been a part of who she is.
"Growing up I focused mainly on classical dance, and that is what I see when I look at my hands," she says.
Peazer says the natural poise and grace she exudes in her dancing comes from the strength of her hands--something that runs in her family.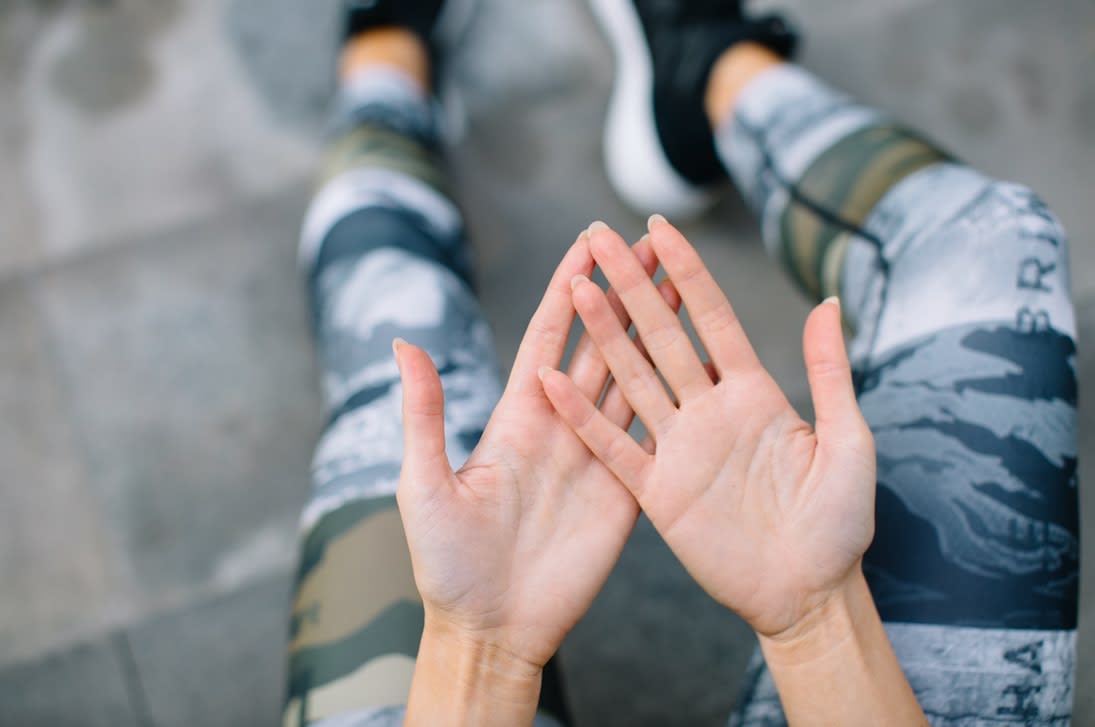 "The women in my family have always had quite elegant hands and this definitely helped throughout my training," she says.
"Placing my hands in a delicate way has always come naturally to me, and I rarely show any tension within my hands, my hands will cover any discomfort I might be feeling."
While Peazer's feet may be doing a lot of the hard work, she knows that it's her hands that are the storytellers.
Peazer is part of Reebok's 2017 brand campaign, highlighted by the emotional spot, 'Hands' – an evolution of the company's "Be More Human" platform. The campaign highlights how our hands tell the stories of our effort and hard work, successes and failures, and dedication to improvement.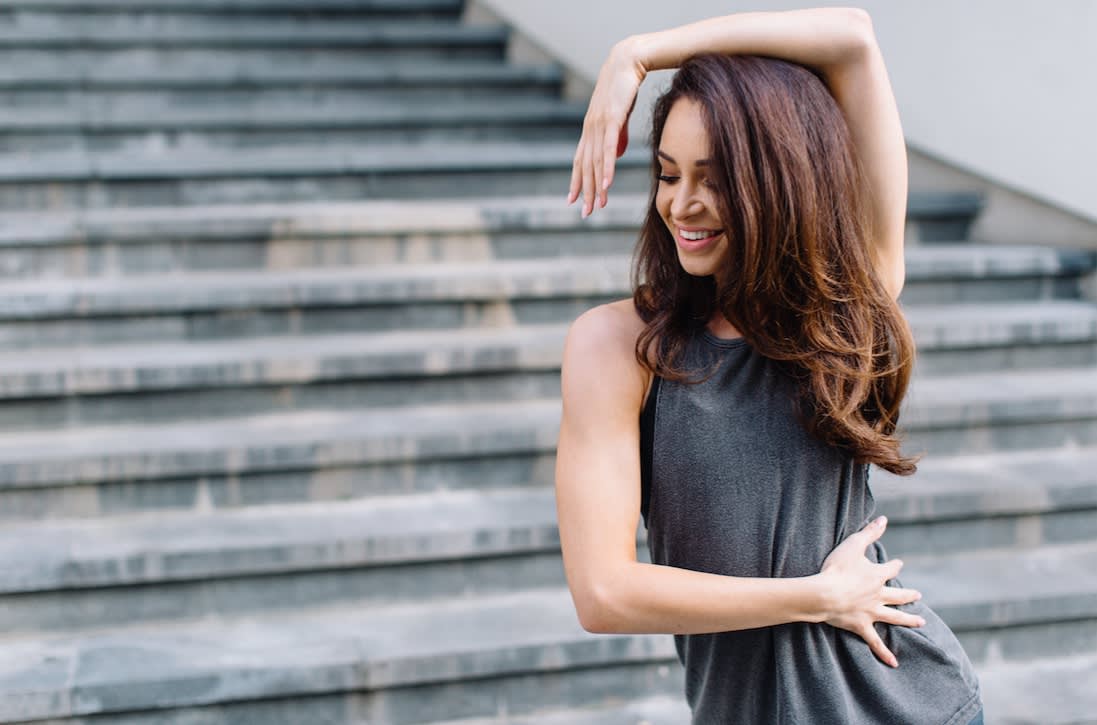 As Peazer's dancing career has evolved she continues to depend on her hands to support her in new ways as she takes on different challenges.
"My hands are a reminder of the journey that I have been on from classical ballet dancer to a regular in gym classes and floor work using ropes and other props to further my training," she says.
While there have been difficult times in her journey to becoming a dancer, Peazer's hands have been crucial to her success.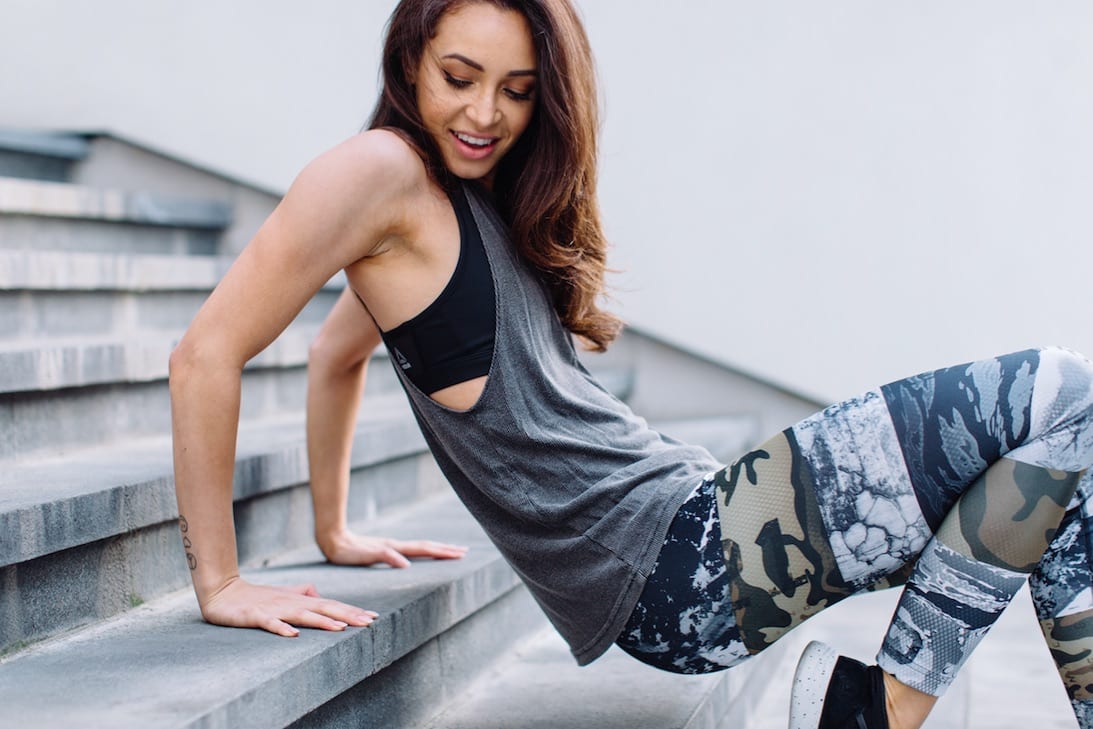 "Throughout my life and career so far I am most proud of the fact that no matter what I have required from my hands they have never failed me," she says.
"They get jittery when I'm nervous but when put to the test can be as steady and strong as I need them to be, when push comes to shove they know how to react in the right way at the right time."
A dancer needs her hands to create art; they allow her to be one with the movements she is creating with her body. Her hands are her journals of progress to tell her stories.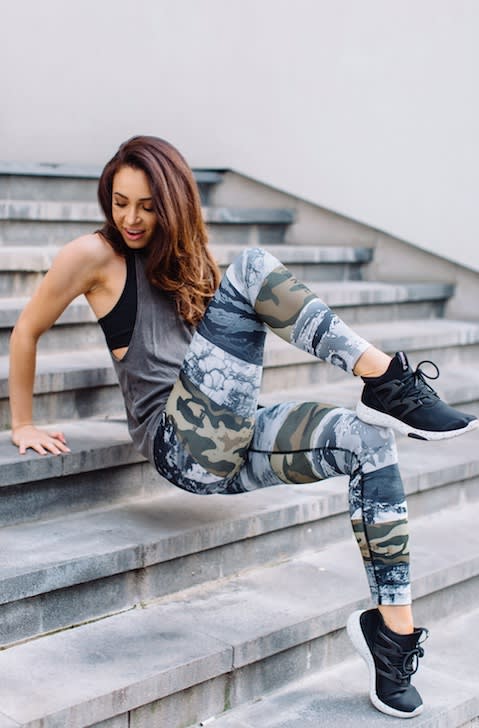 "My hands tell so many stories and really highlight my struggles and successes throughout my career," she says. "I have scars that take me back to before my dancing days."
As Peazer choreographs her movements and uses her hands to make her mark on the dancing world, she is reminded that her journey is unique and that her scars are what make her who she is.
"All of these 'flaws' are a constant reminder to me that although I push myself to the limit as much as I can, I am not perfect and rather than trying to be that, I must remember to be more human," she says.
How do your hands tell your story? Let us know by tweeting @Reebok and tagging #BeMoreHuman.