A Dancer's Guide to Tokyo
The population of Tokyo is estimated to be about 13 million people.
While it may sound a bit crowded, it only gets us excited to discover why so many people are choosing to make it their home.
From the beautiful temples to the fashion trends and the innovative fitness culture, Tokyo has a lot to offer and you won't want to miss any of it.
So we're suggesting you add 'Travel to Tokyo' to your bucket list, and we have an expert that's going to give you a guide to the city while you're there.
Tokyo native and DanceOn choreographer, Rino Nakasone, gave us insight into the local hot spots while wearing Reebok's latest studio apparel inspired by the city.
Planning for your next trip to Tokyo starts right now!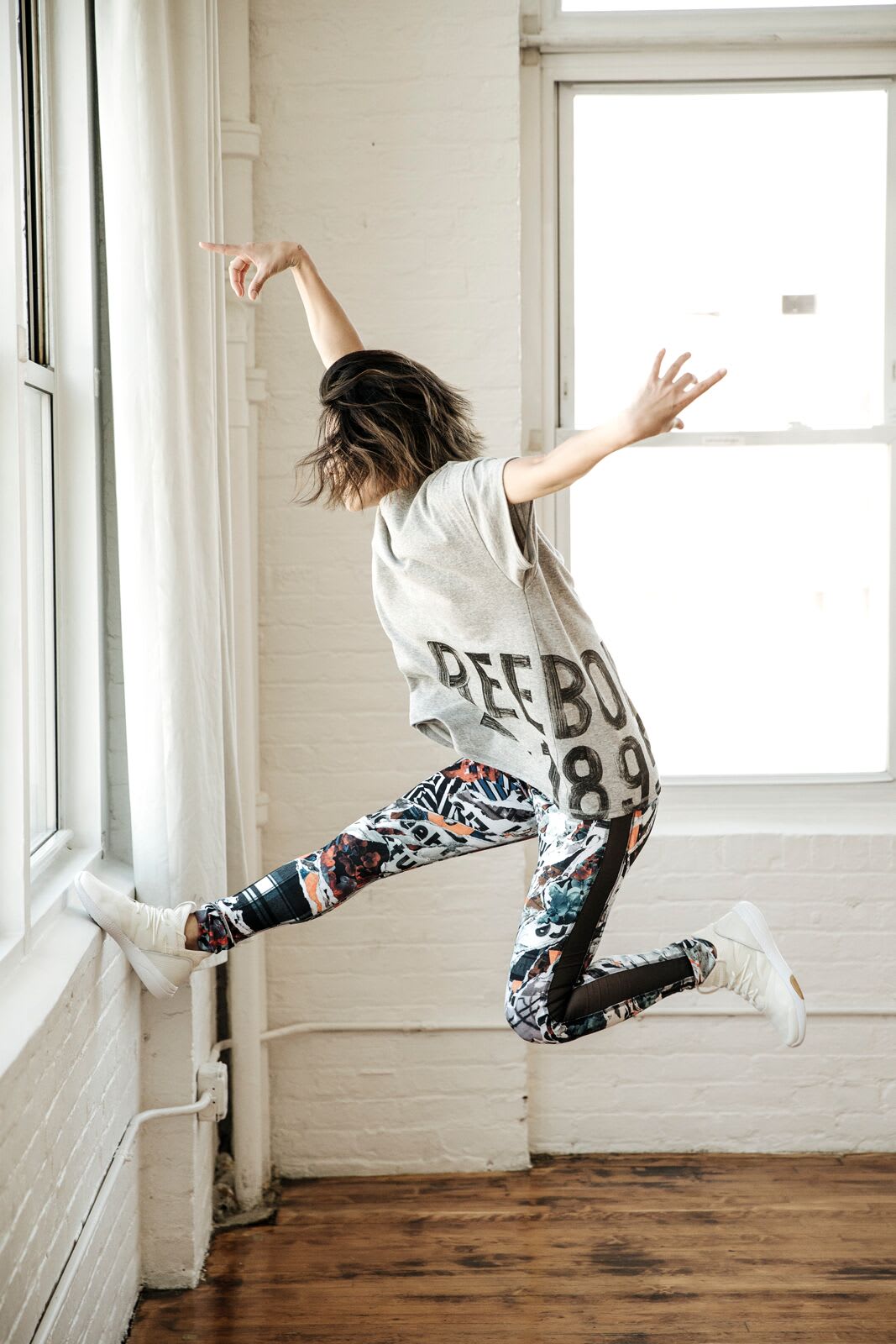 Tokyo Inspired
Nakasone says the people of Tokyo are what allow her to be the best version of herself.
"People are very polite, respectful, thoughtful and detailed which makes me humbled and wanting to be a better person," she says.
"They also work so hard so I am always very amazed by that," she says.
With a population as large as Tokyo's, visitors can expect a few traffic jams and a busy downtown. Nakasone says the hustle and bustle can be tough but if anything it just keeps her focused and reminds her of who she is.
"Tokyo is super busy and fast paced so it's really up to me to be motivated or not," she says. "The city is full of action so it keeps me in check, but I will still be myself no matter what city I am in."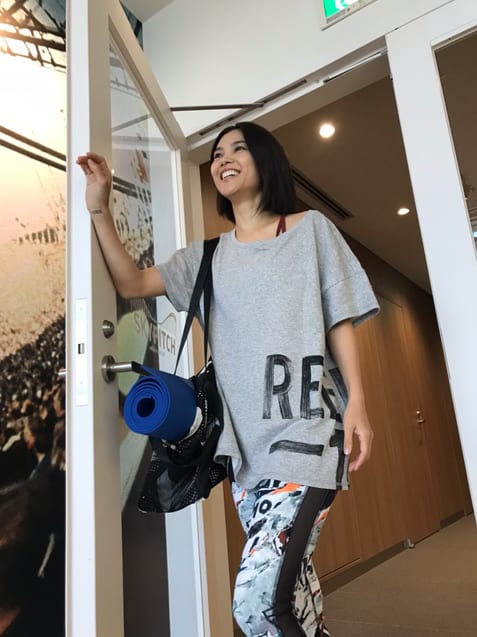 A Diverse Fitness Community
According Nakasone, there is no shortage of options when it comes to workouts in Tokyo. From yoga to horseback riding to karate, this city has you covered.
"Tokyo has a variety of fitness activities depending on what you are into or need," she says.
The choices aren't always typical either. Just recently Nakasone tried a new type of jyutsu unique to the city and says she loves that she's always able to learn something new.
"Lately I was introduced to this method called Kinsei Jyutsu, which is created by Japanese master, Susumu Kamei," she says.
"This method activates your body to the full level of movement and even connects to a mental state. It's amazing how your mind and body are connected."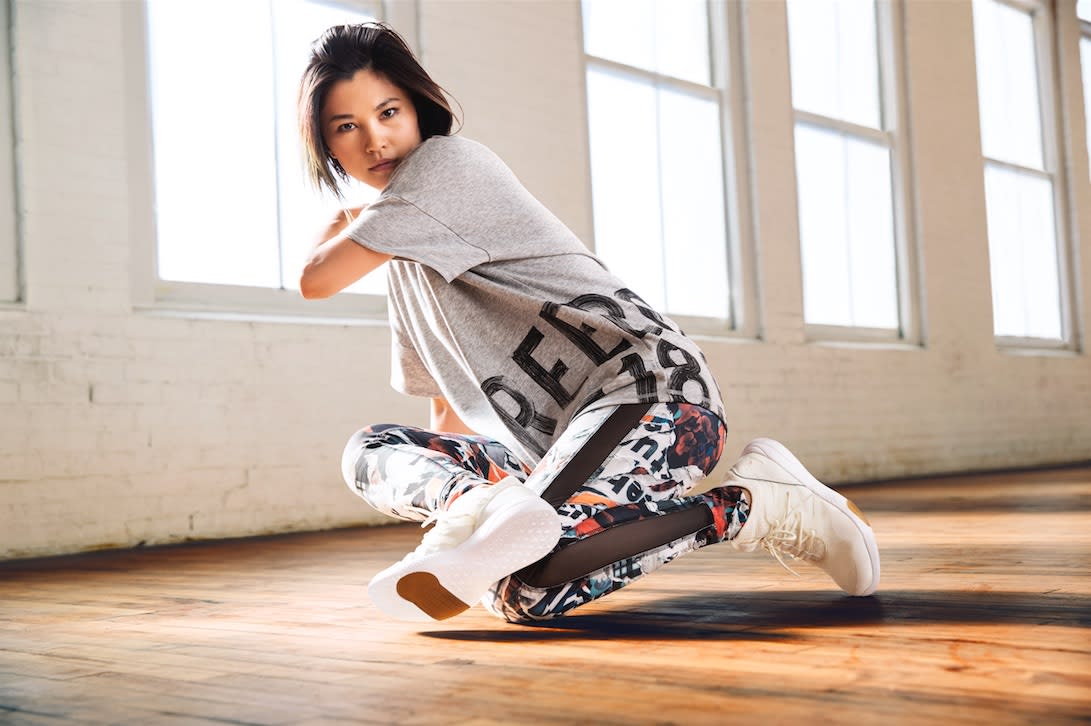 A Respect for Style
On the fashion front, you'll need to come dressed to impress when you visit Tokyo.
"People dress up pretty cool, stylish and nice all the time," says Nakasone.
"Fashion represents who you are. Japanese people are respectful so it is important to think about what you wear for where you are going."
Even when you're headed to the gym, there's no excuse not to put in the extra effort.
"People show up with make-up, cute clothes, shoes (heels) and change into their rehearsal or workout outfit," she says. "A lot of people use the train due to convenience and expense reasons so once they are outside, they represent themselves pretty well."
Must See…Do…Try
Must See… Meiji Jingyu (temple in main city), Scramble cross walk in Shibuya, Skytree, Rainbow bridge and a Japanese traditional performance like Kabuki.
Must Do… watch Sumo at Ryogkoku Kokugikan and feel peaceful at Rikugien Garden.
Must Try… Train ride. Walk around any neighborhood, go to any store. There is always something cool!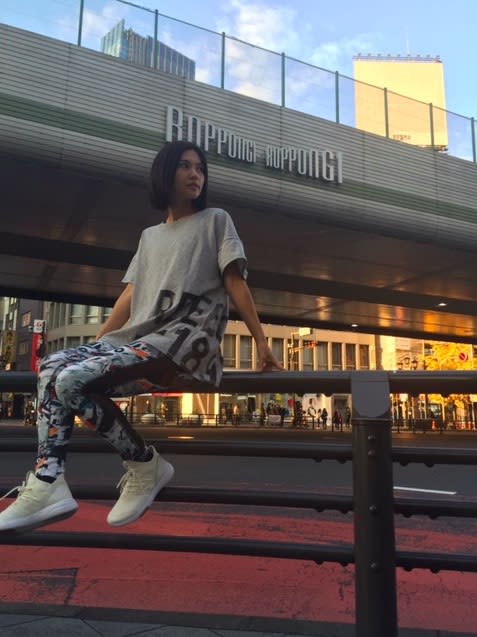 Local Hot Spots
Nakasone's top picks for coffee, style and landmarks!
Coffee
Urth cafe in Daikanyama and Omotesando
Shop
Omotesando and Daikanyama for high fashion or vintage. Harajuku for variety. Roppoigi hills has food, movie theatres, museums, restaurants, clothes, flowers, candles, jewelry, and make-up all in one!
5 Items to Pack for the Trip
1. Phone…because you can't live without it
2. Sunglasses…keep it stylish
3. Lip balm…necessary
4. Water…need to stay hydrated while exploring
5. Planner…to plan out all your activities!
Heading on a trip to Tokyo? Take Nakasone's tips and tweet @ReebokWomen to let us know how it goes!