Reebok Flexweave: Where Speed and Style Collide
Reebok is partnering with London tailor Huntsman and Sons for a creative endeavor unlike any other.
The partnership is fusing footwear and fashion together to create a one-of-a-kind men's suit using Reebok's latest innovative footwear material Reebok Flexweave.
The design of the custom suit is centered around the unique Flexweave material, which is an innovative figure-8 weave that can interlock individual fibers.
From a running shoe to a dapper suit, the distinctive material's versatility comes through in this initial collaboration.
Hunstman's Head Cutter and Creative Director, Campbell Carey, says there are a variety of elements to the Flexweave material that set it apart from other fabrics or textiles they've worked with before.
"The openness of the weave, the varying thickness of warp and weft yarns and the springiness of the fabric," says Carey.
"This fabric will need to be treated totally different to the cloths we usually work with."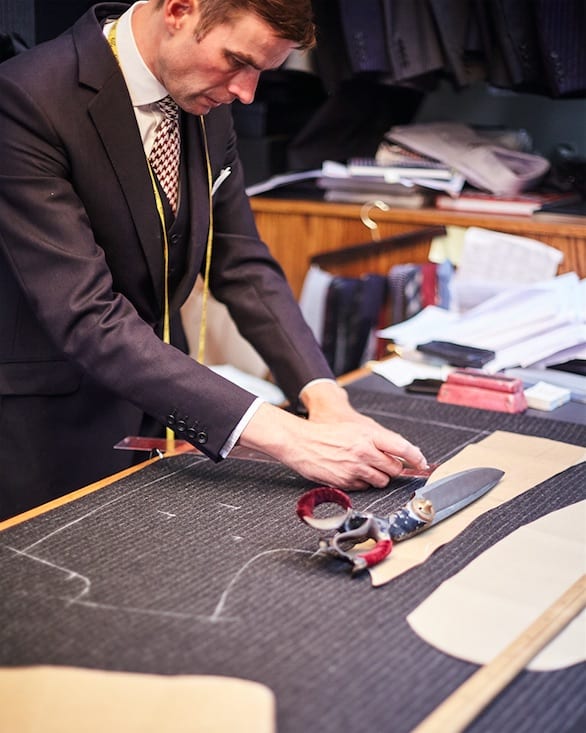 As Reebok continues to push boundaries in fitness apparel and in footwear innovation, it only made sense that we look for a partner that does the same.
And who better to style the custom look than football player and Reebok Running Ambassador Brandin Cooks?
Cooks says he's excited to have the suit custom measured just for him and to be the one to bring Reebok Flexweave material to life.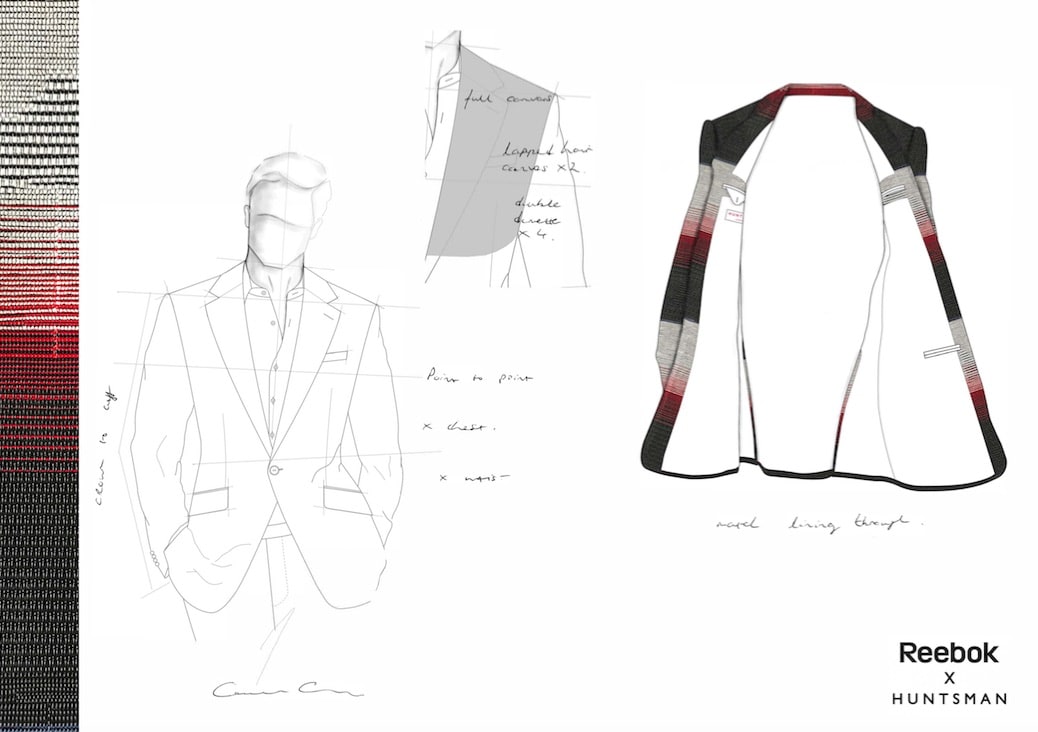 "Reebok Flexweave provides a performance fit and look unlike any other, so I'm excited to see how the material translates into a custom suit," he says.
"There are endless opportunities for what we can do with it," says Cooks.
Similar to Reebok, Huntsman has a history of best-in-class designs that have stood the test of time since the 1800s.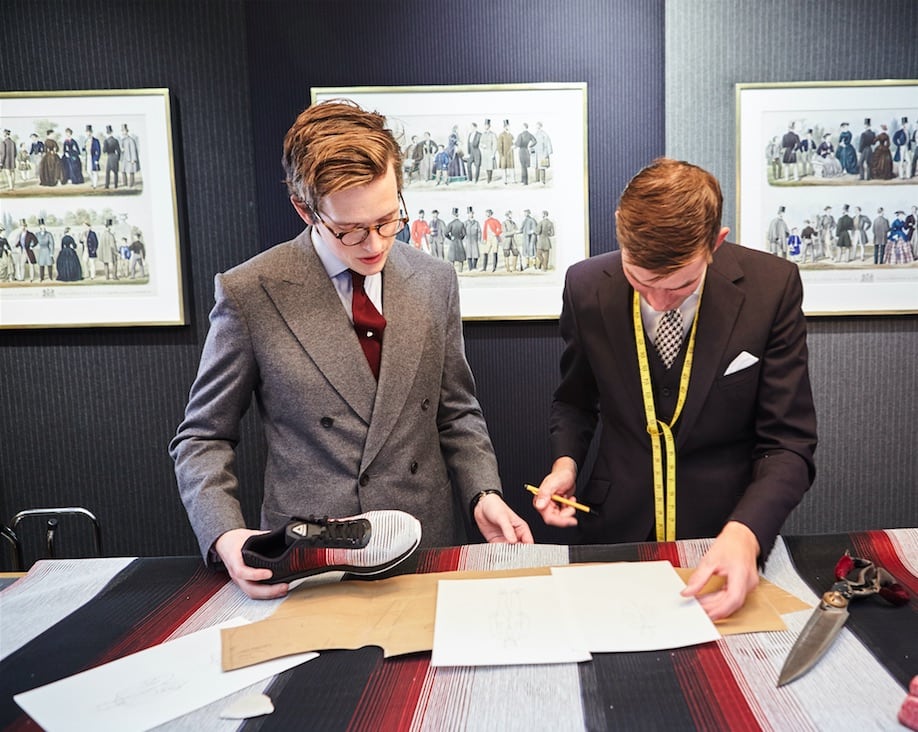 As one of the longest standing houses in London's famous tailor district, Saville Row, Huntsman was excited by the challenge to showcase the versatility of Flexweave in a new way by doing what they do best.
"The perfect suit is a fusion between fit, comfort and style – working with Flexweave to hit each of these essentials is an experiment we relish," says Carey.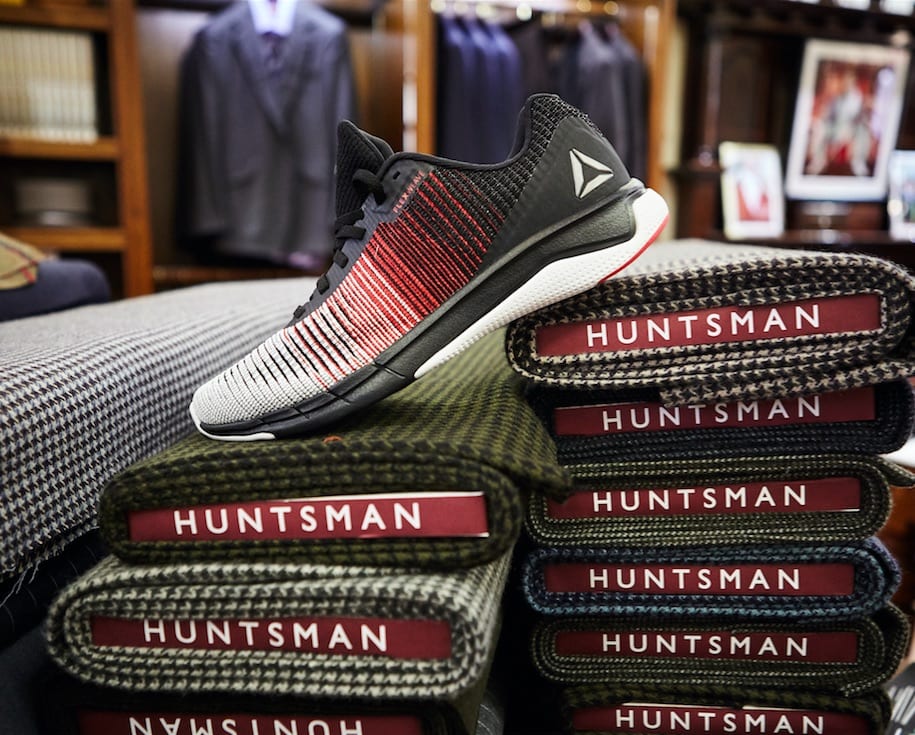 "You have to appreciate that we're using the same techniques and methods that our founder Henty Huntsman would have employed when founding the business in 1849."
While you won't be running sprints in the Reebok Flexweave silhouette until it's release next year, the Reebok x Hunstman suit will debut in February marking the start of an innovative footwear and fashion takeover.
How are you going to style your Reebok Flexweave running kicks? Tweet @Reebok and let us know!