A Workout Beyond Your Wildest Dreams
We've been waiting for this album for quite a while, since 1989 to be exact, and while it's not out quite yet, we're getting fully prepared!
Our favorite country star turned pop princess has yet again graced us with her musical genius and look what she made us do...
In anticipation of the album drop tomorrow, we worked with trainer Kendall Janicola, to create a workout that will allow you to sing at the top of your lungs and get you through your toughest workout (and breakup and or revenge tour). Call it what you want.
"I can't imagine working out without music!" says Janicola, We can all agree good jams make a workout that much better, and Janicola is ready to show you incredible things with these simple body weight moves.
"Music puts me in my own world, helping me to focus only on my workout," she says. "It also gives me energy and confidence to challenge and push myself further than I would without it."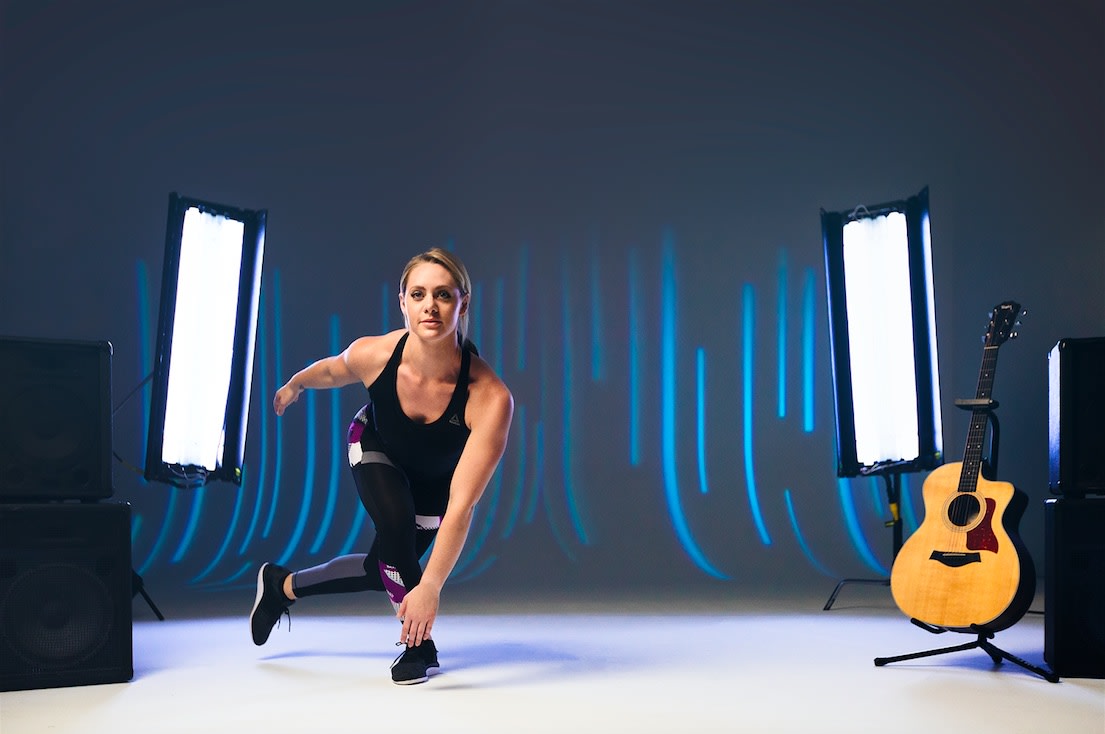 Having the right soundtrack queued up and ready to go can make a world of difference. There's no bad blood when you've got the right tracks to get you through an intense sweat session like this.
"Conditioning movements keep you in shape by training your heart and lungs to supply enough oxygen to your body," says Janicola. "Raising your heart rate rapidly, by doing burpees for example, will burn a ton of calories while also helping to build lean muscle."
"Combining this with strength training sets you up for success when it comes to even the smallest tasks, like walking up the stairs."
This workout combines strength training and conditioning moves for a routine beyond your wildest dreams. Bring on the love lyrics, the squad mentions and revenge references, we are here for it all.
1. Every time she talks about doing something bad do 10 high knees.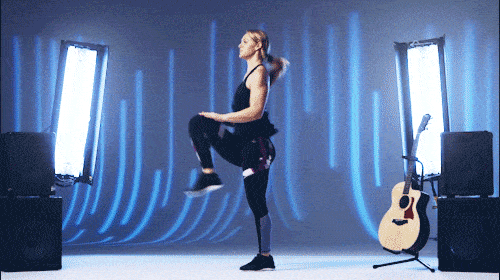 High Knees: Start by running in place bringing your knees up close to your chest, one at a time. Try to move as fast as possible.
2. Every time she says the word "gorgeous" do three jump squats.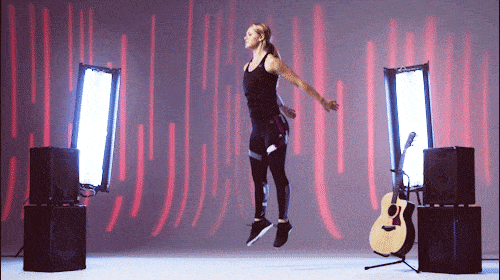 Jump Squats: Start with your feet right under your hips. Keeping your chest up, drop into a squat and then jump up as high as you can. Lower right back down into your squat as you come down. Make sure your hips break parallel!
3. Every time she references a getaway car do five mountain climbers.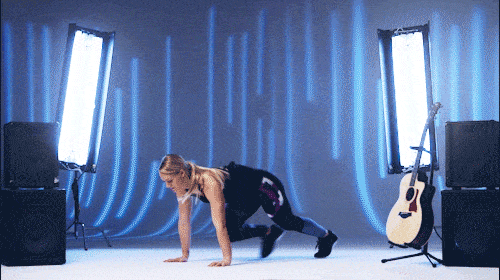 Mountain Climbers: From your high plank position, run each leg toward your chest. The key to getting the most out of mountain climbers is to keep your hips down and shoulders stacked right over your wrists.
4. Every time she talks about why we can't have nice things do three burpees.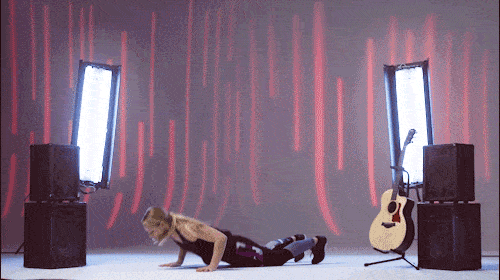 Burpees: Bend over placing your hands on the floor in front of you. Jump both feet back while dropping your chest to the ground. Then, jump both feet back up towards your hands, explosively jumping up with your hands overhead, fully extending your hips.
5. Every time her reputation is mentioned do three skaters.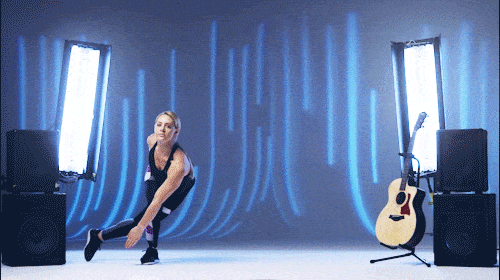 Skaters: Jump sideways to your left, landing on your left foot. Bring your right leg behind your ankle, keeping it off the ground. Reach your right hand toward your left foot and stay low. Reverse this movement to your right and repeat.
6. Every time she says "don't blame me" do tuck jumps for one minute.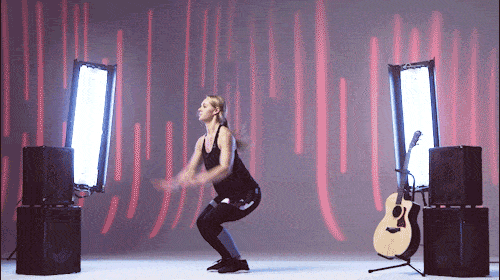 Tuck Jumps: Stand with both feet together. Jump up as high as possible bringing your knees up by your chest. Make sure to land with your knees bent so you're ready for the next jump!
Have these moves got you rocking out while working out? Tweet @ReebokWomen and show us!