How to Wear Joggers & Not Look Like an Idiot
The intimidation of joggers is real.
But Instagrammer Tom Shepherd, @tomshepherd, is here to fix that.
"A lot of people get comfortable wearing the same thing," explains Shepherd, "Often the changes to clothing for men are cyclical, and we end up returning back to things we thought we left behind. Joggers were new, they hadn't already had a place, and I don't think many people felt comfortable with that."
New trends can be particularly hard to tackle, especially if it's a complete departure from your norm. If you're not comfortable with fully committing just yet, Shepherd says to start slowly and build from there.
"Don't go all in - buy a pair, try them, get comfortable and then look to buy more," says Shepherd.
Buying pieces slowly can help you get a feel for the styles that works for you and the ones that don't. After buying your first pair, wear your joggers out while running errands. This can be your initial test to how the style moves with you. Trust us, they're perfect for everyday tasks. If you like how you're feeling, move on from there with other styles.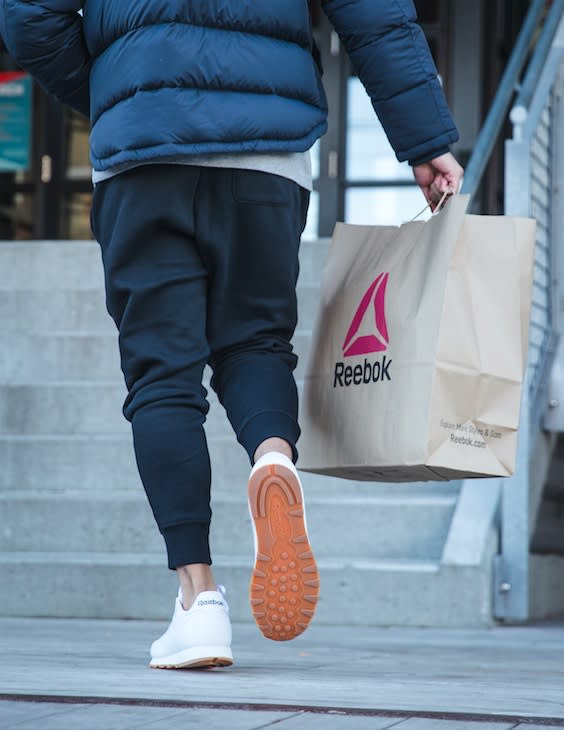 For inspiration take a look on your favorite social media accounts to find a style that works for you and then tweak it so it's unique to you.
"Use social apps to find how to style things; there are people who dedicate their lives to fashion - bite what they're doing, just don't steal the whole look," says Shepherd.
Using social media can spark your creativity and lead you to finding your own personal style. One of the best parts about trying a new style is being able to show it off later with a photo post.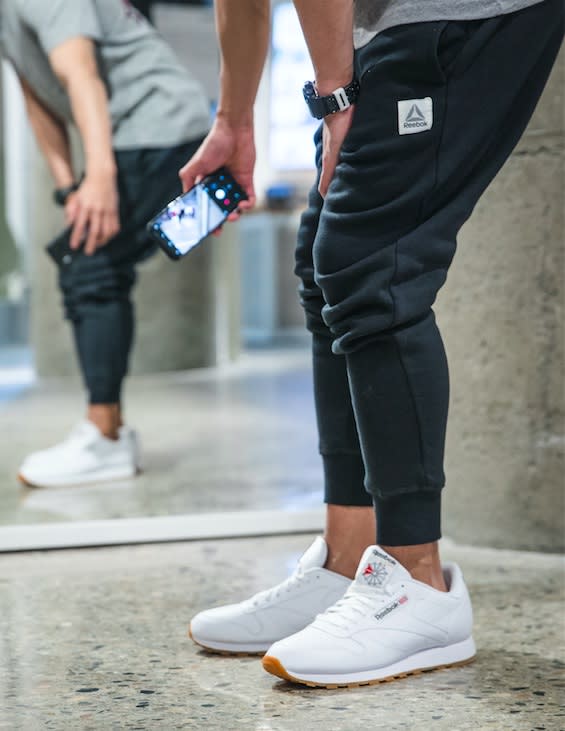 "Get feedback from people you trust, who run in the same lane as you," says Shepherd.
One of the best parts about wearing joggers? You can show up all your friends. While all your guys are sticking to classic denim at the bar, you'll be killing it in a laid back casual look. But make sure the fit is right.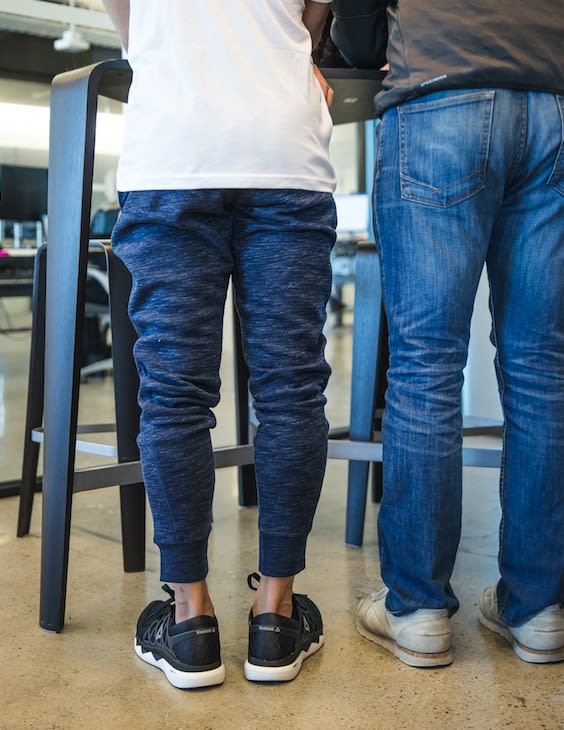 "I would always make sure they're a good length for my height, and the cuff is tight and hugs the ankle. Just like any other pants should be, it's going to be the fit that makes them great!" says Shepherd.
Once you've mastered your jogger style, you can most likely find a way to style them up so you can get away with them at work … on a casual Friday, that is. It will give you a fashion forward edge while keeping you comfortable.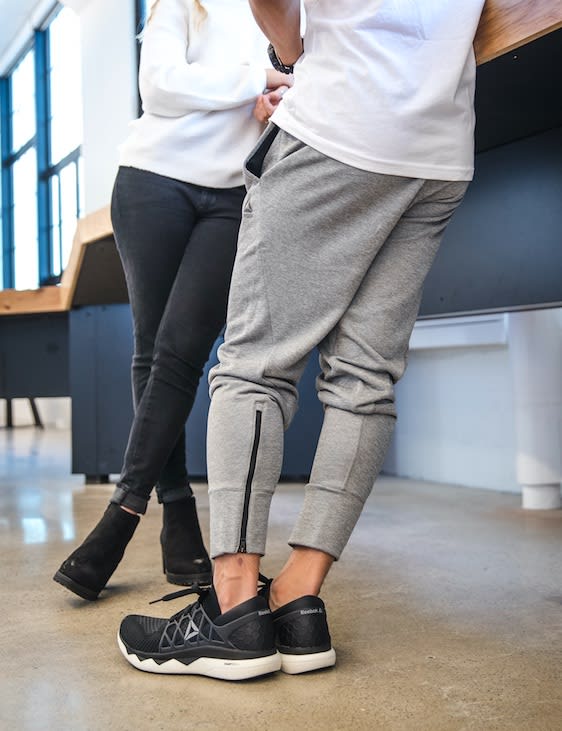 While the thought of buying a pair of joggers may intimidate you, this trend is sticking around. No longer are joggers just a one-pair-for-all but a unique option for personal style.
"They definitely have changed, materials, fits, types of cuffs and even the purpose of the pants. They've been an evolving product for quite some time, and I don't think we've seen the end of them yet," says Shepherd.
Are you inspired to rock joggers? Tweet @ReebokClassics and show us your favorite way to style them!