Holiday Packing Essentials from Jasmine Sanders
Traveling over the holidays could be considered a sport at this point. From planning the trip to the hustle and bustle of getting through the seasonal traffic to the airport then making sure you remembered everyone's presents, it's an achievement just to make it to the end with everything still intact.
But the most difficult part of traveling is definitely the packing! Or over packing.
We worked with model and Reebok ambassador Jasmine Sanders to find out her travel hacks and tips, so you can officially say goodbye to overstuffed suitcases that don't close.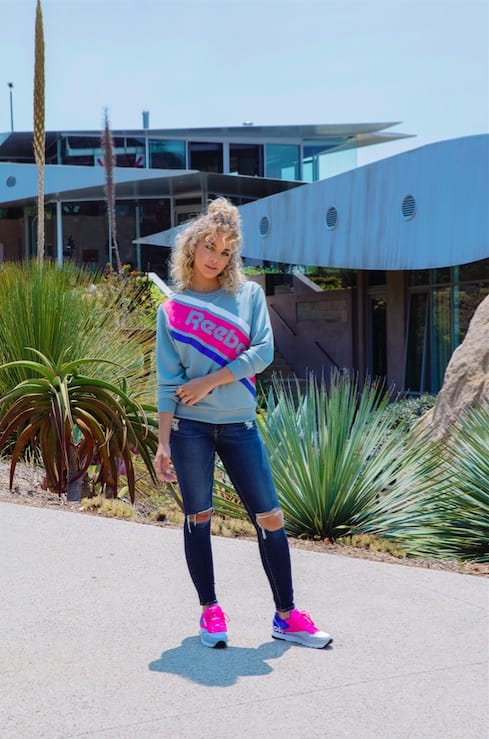 First thing to know, no folding!
"I love rolling my clothes, I feel like that's the easiest way for me to fit a bunch of stuff in," says Sanders.
As a model who is constantly on the move, Sanders has become an expert packer. She says she rocks sneakers, like the Reebok Classic Leather shoes, while traveling not only to leave more room in her bags but also to stay functional yet stylish with her busy and unpredictable schedule.
"I try to wear my sneakers so that I'm comfortable throughout the airport and I can run around if I'm missing a flight or going somewhere afterwards," she says. "I try to wear the bigger shoes and pack all my sandals and pack stuff I like to layer in."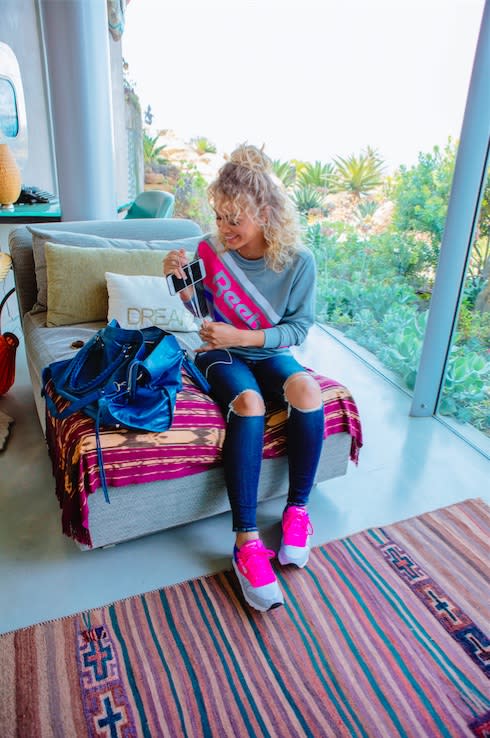 While she may have the organization figured out, Sanders is not immune to having a long packing list. She has some essential gadgets that she likes to keep with her when she travels.
"I definitely have to have my camera with me for vlogging. I feel like that's my way of making my trip more fun, especially when you're traveling by yourself it's like my new best friend," she says.
"I'm always with a pair of headphones because no matter where I am I have my ear plugs in even if I don't have music going."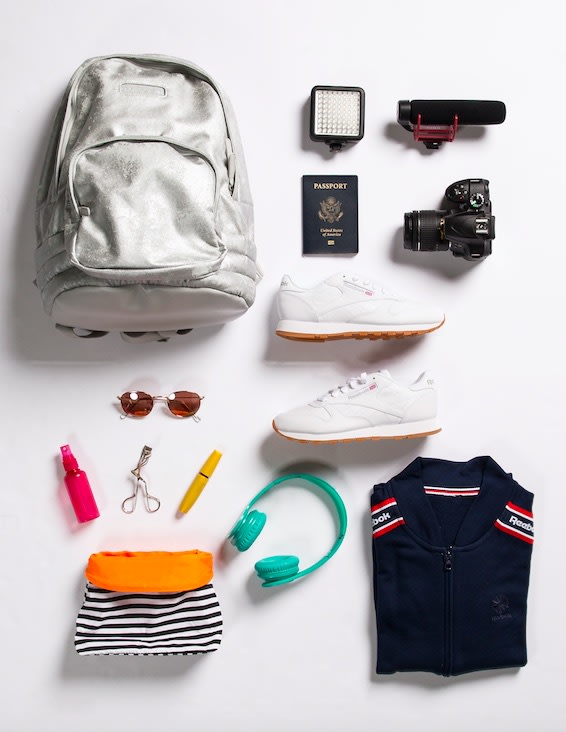 There's also a couple items Sanders says help her stay fresh faced while traveling.
"I have to have face wipes, lashes and some type of rose water spray just to keep me hydrated and fresh. You never know if you have to go to dinner or a quick casting when I first land," she says. "Always prepared."
She also suggests you think ahead about holiday outfits. Always prepare for any unexpected parties or occasions while you're home for the holidays so you're ready for anything!
"A lot of black, I feel like you can always throw different outfits together with black," she says.
When all is said and done Sanders says she loves traveling during the holidays because it allows her to take a few deep breaths and step away from what is already a chaotic time of year.
"My favorite part is being able to go in the air and really just detach from everything," she says.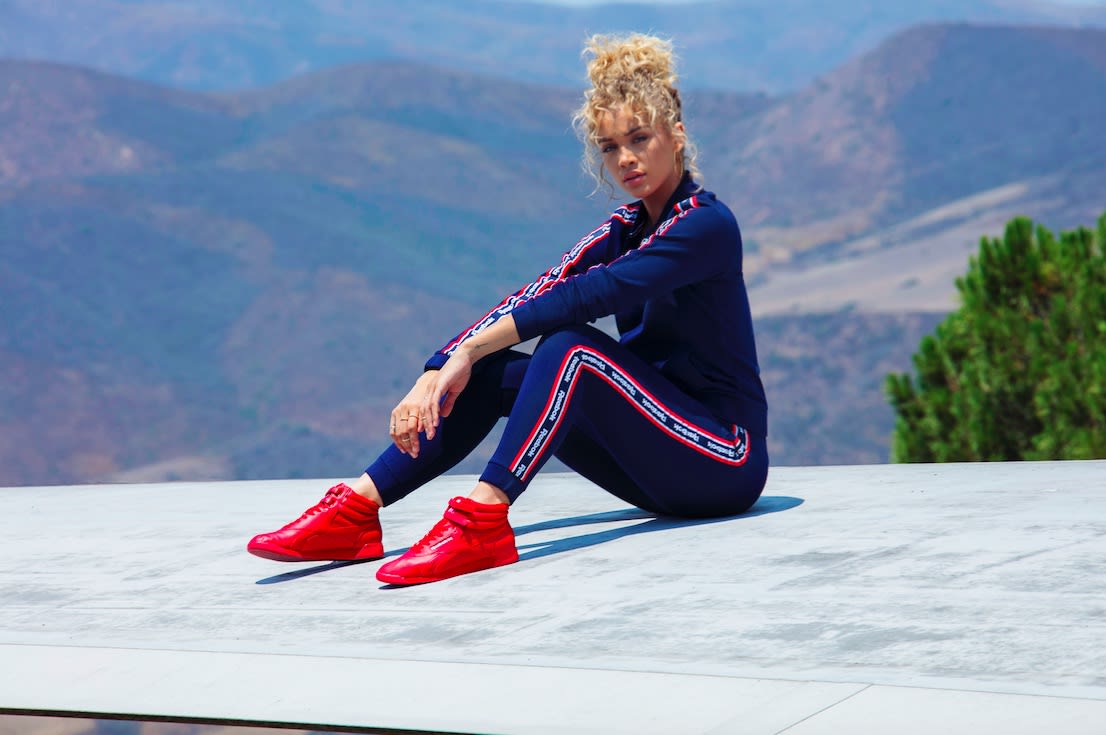 While she loves traveling, at the end of the day, Sanders is just like us, hoping that she doesn't get stuck in the security line, ruining all of her packing prep!
"Least favorite part of traveling would be going through security," she says. "I hate organizing my bag and then having to take things out of it."
Here's hoping the holidays are a little less stressful with these tips from Sanders and that you make it to your holiday-travel finish line!
Did Sanders holiday packing tips help you? Tweet @ReebokWomen and show us how!