Harley Pasternak Shares 5 Rules for His Celeb Clients
The lives of your favorite pop stars and actresses may look glamorous, but amid the red carpets and TV appearances are hours spent traveling from one film set and concert hall to the next.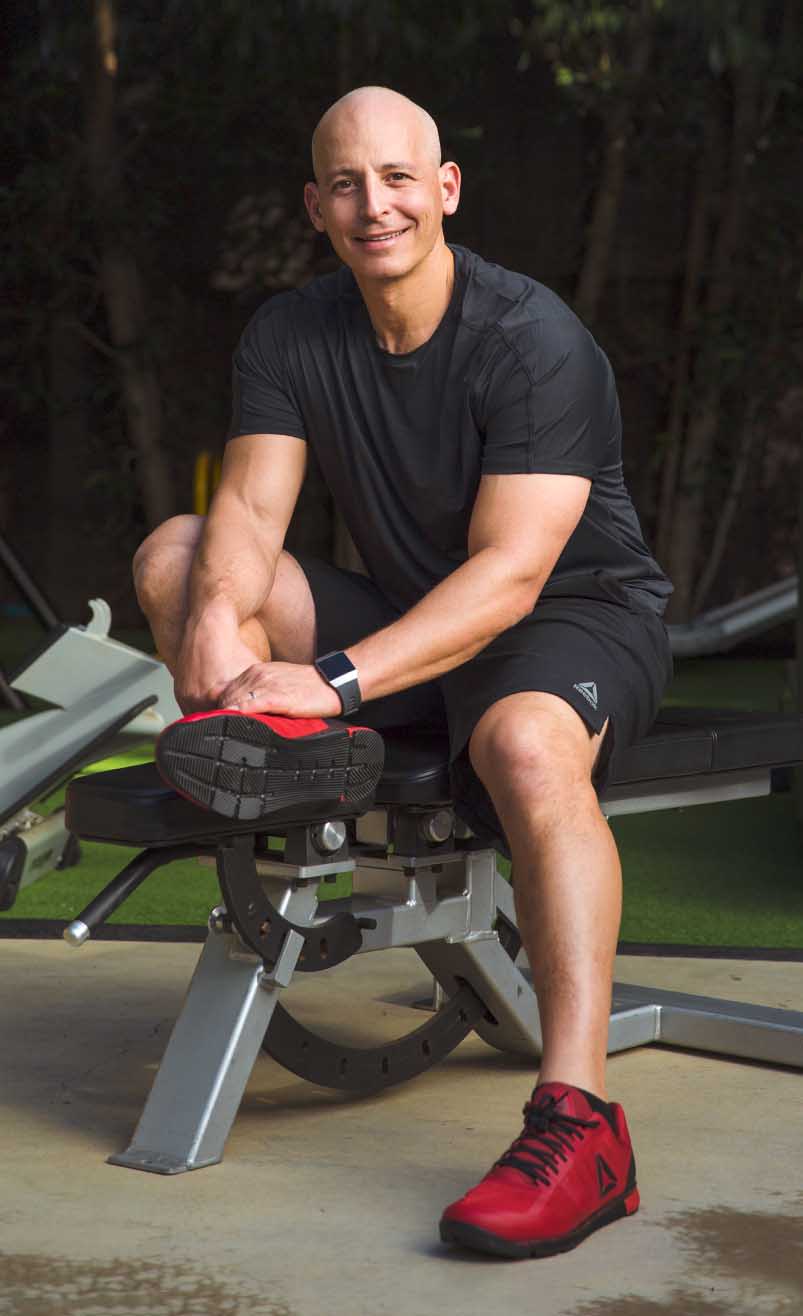 Finding ways to stay healthy amid the on-the-go lifestyle can be tough.
For that reason, many of Hollywood's biggest names enlist the help of celebrity trainer and nutrition specialist Harley Pasternak.
And as of today, so can you.
We're joining forces with Pasternak in an effort to bring his highly-sought-after workout tips and expertise to fans everywhere.
"When our clients are on the road or touring, it's a bit of a challenge sometimes to make sure they stick to their workout program," says Pasternak who sites Ariana Grande, a Reebok brand ambassador, as a prime example of someone continually on the move. "But I recognize it is not just my clients who find this difficult. Sticking to a plan, be it a new workout regimen or diet, can be tough for anyone at first."
"I hope to serve as a resource for people who are looking to make these transitions and begin leading a healthier lifestyle," he continues.
I hope to serve as a resource for people who are looking to make these transitions and begin leading a healthier lifestyle.
"Reebok shares in this goal, believing exercise and movement can help people become their best selves. Together, we will help more people see this first-hand."
To get you started, Pasternak is here to share the five key workout principles he prescribes to all of his clients, noting they are equally achievable and applicable to each of us, too.
1. Keep Moving
Recognizing that we all have days where we're not able to make it to the gym, Pasternak stresses the importance of incorporating movement into one's day-to-day life.
Choose the stairs and opt to walk place to place when given the option.
"Try and hit at least 12,000 steps a day," says Pasternak.
"That can be walking, running, dancing, performing on stage. All of it adds together to burn calories."
2. Sleep Seven Hours
"Sleep can be a tough thing when you're traveling," Pasternak admits.
Because of that, he stresses to his clients and any busy travelers that sleep remain top of mind, not become an afterthought.
Pasternak's recommendation: "Try to get at least seven hours of quality sleep a night."
He says do whatever you have to do in order to go to bed on time, namely steering clear of caffeine in the late hours of the day and avoiding reading stressful emails.
3. Unplug from Technology
"We are stuck to our phones all day," says Pasternak.
To combat that, he recommends spending an hour without technology every day.
"Try to turn off your phones, your laptops, your tablets for at least one hour a day, and be present.
"Be present with other people, with exercise, or actually read a book," Pasternak suggests. "It's a form of meditation."
4. Eat Properly
When it comes to food, Pasternak does not believe in fad diets.
"It can be a challenge to stick to your proper eating regimen," he says.
Pasternak recommends eating three meals and two snacks a day and believes every meal should include protein, fiber and healthy fat.
And for the jetsetters, he's clear that trying to eat healthy does not have to be a reason to avoid new foods and cultural dishes.
"Different places around the world, different cultural foods, are not only things you should try and explore, but you should find ways to apply these healthy principles to those foods."
5. Try Strength Movements
The effectiveness of a quick workout is not lost on Pasternak. He believes a workout does not need to be overcomplicated.
"I'll give my clients at least one exercise a day," says Pasternak.
"Sometimes that's all it is—one movement, 10 minutes on it to strengthen, tone and tighten."
The following day, he will provide clients with a different body part, and thereby, a different movement to focus on.
"The motto is get lean in life and strong in the gym," Pasternak says. "You need both of those things to be fit and healthy."
Already incorporating one of Pasternak's tips into your life? Tweet @Reebok to let us know which one you're focusing on next.