All-Star Line Up Challenges You to Be YOU
Around the world there are people whose fearless self-expression and nonconformist attitudes turn heads and set trends. They're style pioneers, making a statement with their fashion, their art and their words. They are classics.
Reebok Classics' "Always Classic" global campaign brings together a diverse group of artists and influencers who are all unapologetically themselves. The high-energy campaign highlighting classic silhouettes like the Classic Leather, the Workout, the Freestyle and Club C attracts those who dare; dare to push the boundaries and who refuse to be confined.
Reebok earned it's spot back in the 80s in the gym and brought it to the streets in the 90s with classic silhouettes, validating them in the sneaker community and sparking a loyalty among consumers that continues to grow.
"The Always Classic campaign celebrates Reebok Classic's ability to unite creativity," says Todd Krinsky, General Manager Reebok Classics. "We brought together the most daring figures in their respective fields under one movement to form a collective that is limitless in their talents. These individuals embody the fundamentals of Reebok Classic and reimagine what it is to be Always Classic on their own terms."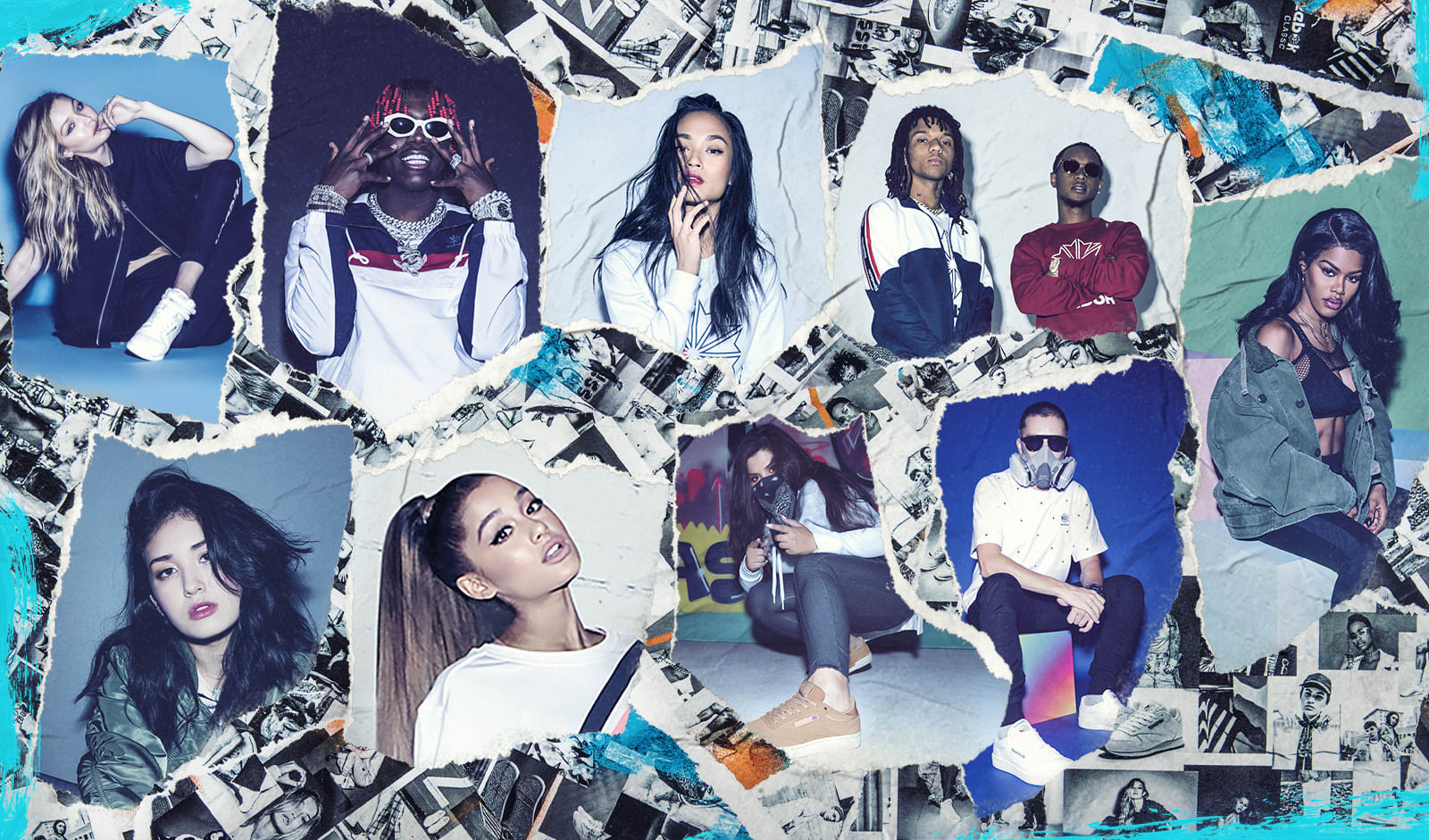 The campaign explores the many ways to be a classic—bold attitudes, honest emotions and cutting-edge styles. With celebs like Ariana Grande, Gigi Hadid, Rae Sremmurd, Teyana Taylor and Lil Yachty at the top of the roster telling their stories of what it means to be classic.
"It's now and it's also something that will hopefully inspire the future," says Hadid.
The powerful list of influential artists continues with the campaign highlighting street artists Felipe Pantone and SANY, as well as model Sharina Guiterrez and k-pop star Somi.
It's an inspiring group of people from across the world coming together and inspiring you to express yourself.
"Classic to me is being your own original person," says Gutierrez. "I'm always myself and I'm always a nerd and I really just don't care what anyone is going to say about me."
Reebok Classics has a heritage of product and storytelling that celebrates proud individuals and the style they share with the world. The Reebok Classics' "Always Classic" global campaign is a celebration of four decades worth of Reebok's iconic heritage.
The global campaign's reach will extend beyond working with the iconic influencers and delves into a collective of talented content creators and photographers to help tell the story and capture the essence of what it means to be classic throughout the season.
"In order to be classic I think you always have to take something from the past in order to reinvent yourself," says Pantone.
The Always Classic campaign brings together the Reebok Classics silhouettes of the 80s and 90s like the Classic Leather, the Workout, the Freestyle and Club C. Exclusive videos with each star will be released as the new sneakers drop in 2018.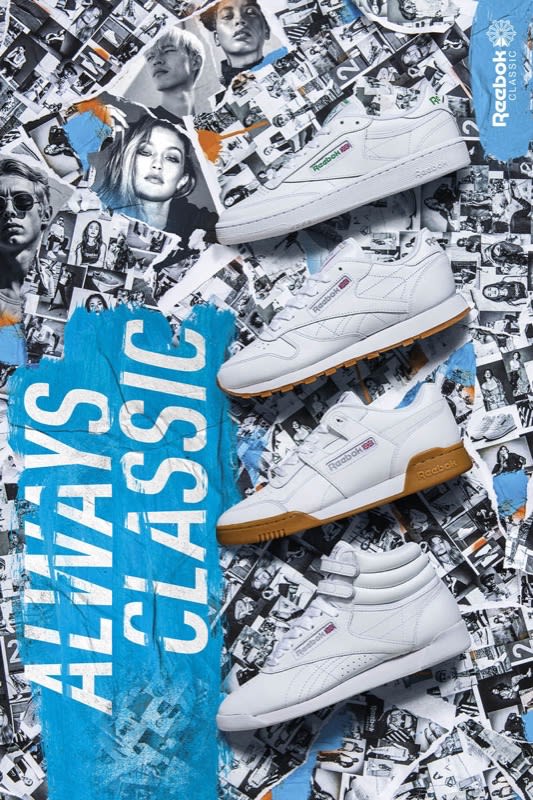 The unique individuals in the campaign are changing the game in their respective fields by purely being who they are.
"I didn't purposely try to come in to hip hop and grab a different color paint and change the walls, it was just me being myself," says Lil Yachty.
When presented together no matter how they identify themselves, if they're unstoppable, bold, fresh or true, they are always classic.
"I think everybody's getting bolder and starting to be themselves," says Taylor.
"There's a lot of people going left when everybody's going right, and I like that."
For this crew it's about how you project yourself to others, from your style to your art, that sets you apart from the rest.
"You have to think outside the box, you don't care what nobody thinks," says Rae Sremmurd.
Showcasing their creativity and at times rebellious nature, the rap group infuses their distinctive personalities and backgrounds into the campaign allowing it to be authentic and real.
"It's freedom of expression and discovering different cultures," says SANY.
Reebok Classics' "Always Classic" campaign is showing us what it means to dare to do the things that may scare us, to show up and to embrace being different.
"Don't be the same, that's not classic," says Somi.
What does being a classic mean to you? Tweet @ReebokClassics with #AlwaysClassic and show us!