5 Ways Your Fast Flexweave Shoes Will Up Your Game
You're no stranger to putting in the hard work for the sake of your sport. From morning training runs to evening practices, and early curfews to weekend lifts in the gym, your schedule revolves around being your best once it comes to game time.
It's only natural to want your footwear to enhance all of your hard work, and put your game into overdrive.
Reebok's Fast Flexweave shoe is the newest addition to your training regimen, and it's pretty much guaranteed to help elevate your performance in five key ways.
Believe us, when your shoe is working as hard as you are, you'll definitely notice a difference. Check them out below.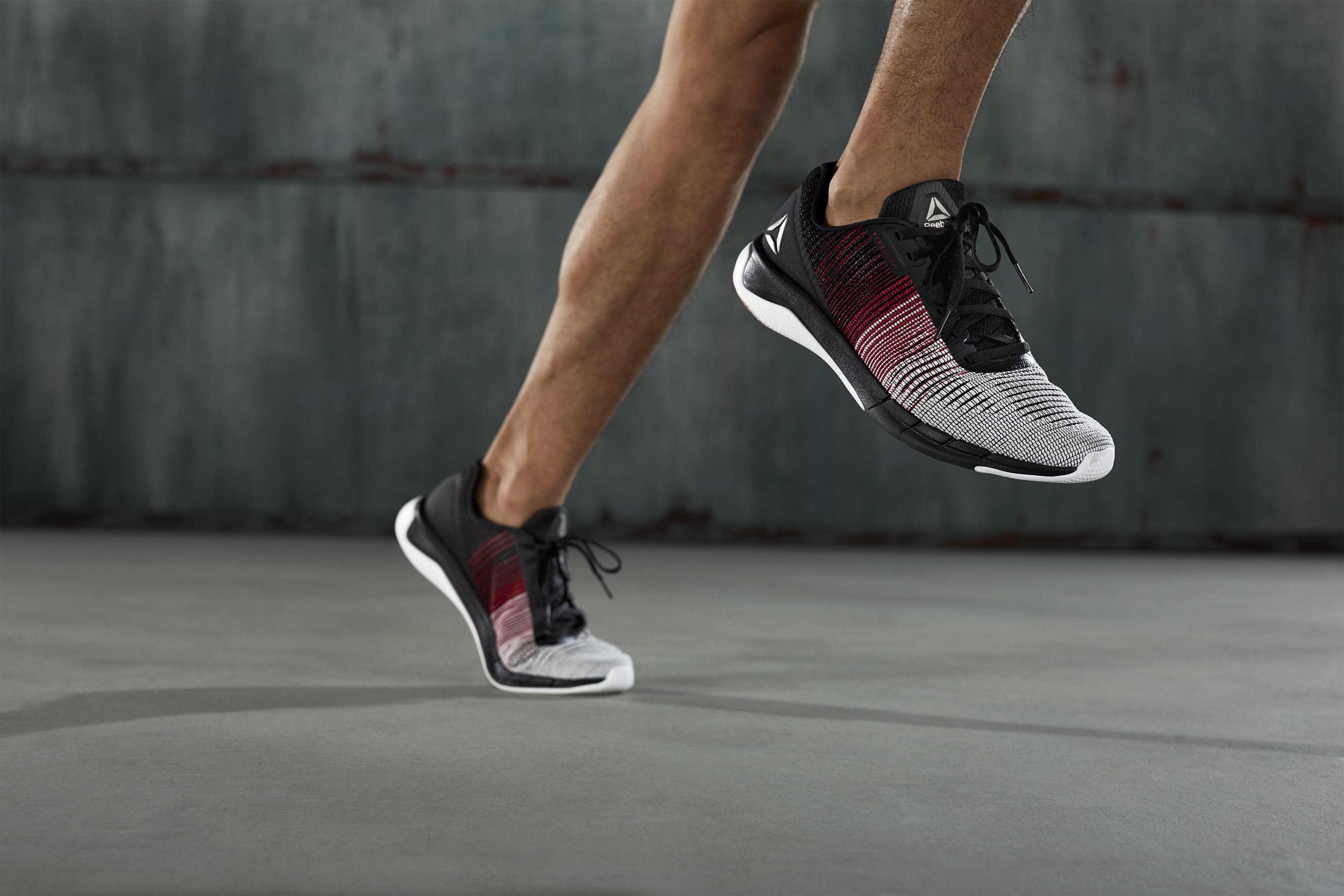 You'll feel faster. On your last suicide sprint, or when you're working through endless ladder drills, the last thing you want is for your feet to feel weighed down and sluggish. Thanks to Flexweave's innovative, figure-eight technology, the upper of Fast Flexweave feels comfortable and light enough to help you power through, even when you feel like quitting.
You'll feel comfortable. Taking on drills in the hot sun can make you feel like you'll overheat, or desperately need to jump into an ice bath once the whistle blows. But the Fast Flexweave is designed to make sure that you're always comfortable, thanks to its breathable knit.
You'll feel supported. A quick switch of directions in an agility drill or turning around to sprint back in the other direction requires a lot of stability, and Fast Flexweave has it in spades. Tailored Flexweave zones deliver midfoot stabilization and durable support so that you never sacrifice your speed for the sake of changing directions.
You'll feel stable. If you think all shoe soles are the same, then think again. In the Fast Flexweave, pressure-mapping technology makes sure that the shoe is flexible where it needs to be, and stable where it needs to be. It does the thinking for you, so you won't feel any annoying stiffness when you're trying to move, or softness where you need support.
You'll feel ready to compete. You can't get faster without (a lot) of practice, and the Fast Flexweave is ready to work in every way. Plus, with cool black, white, gray, and red shades, it looks awesome with pretty much everything in your practice wardrobe. Kind of a nice bonus, don't you think?
Show us your fastest feet between March 5th and March 26th for a chance to win The Ultimate Gridiron Getaway in Dallas! Take the Fastest Feet Challenge at #fastestfeet!