7 Things Never to Say on a Date with a Muscular Woman
Window displays are covered in hearts, and racks of teddy bears have taken over your local convenience store.
For couples, Valentine's Day is met with candle-lit dinners, flower deliveries and romantic cards. For those who are single, it's that unwelcome annual reminder to get back in the dating game.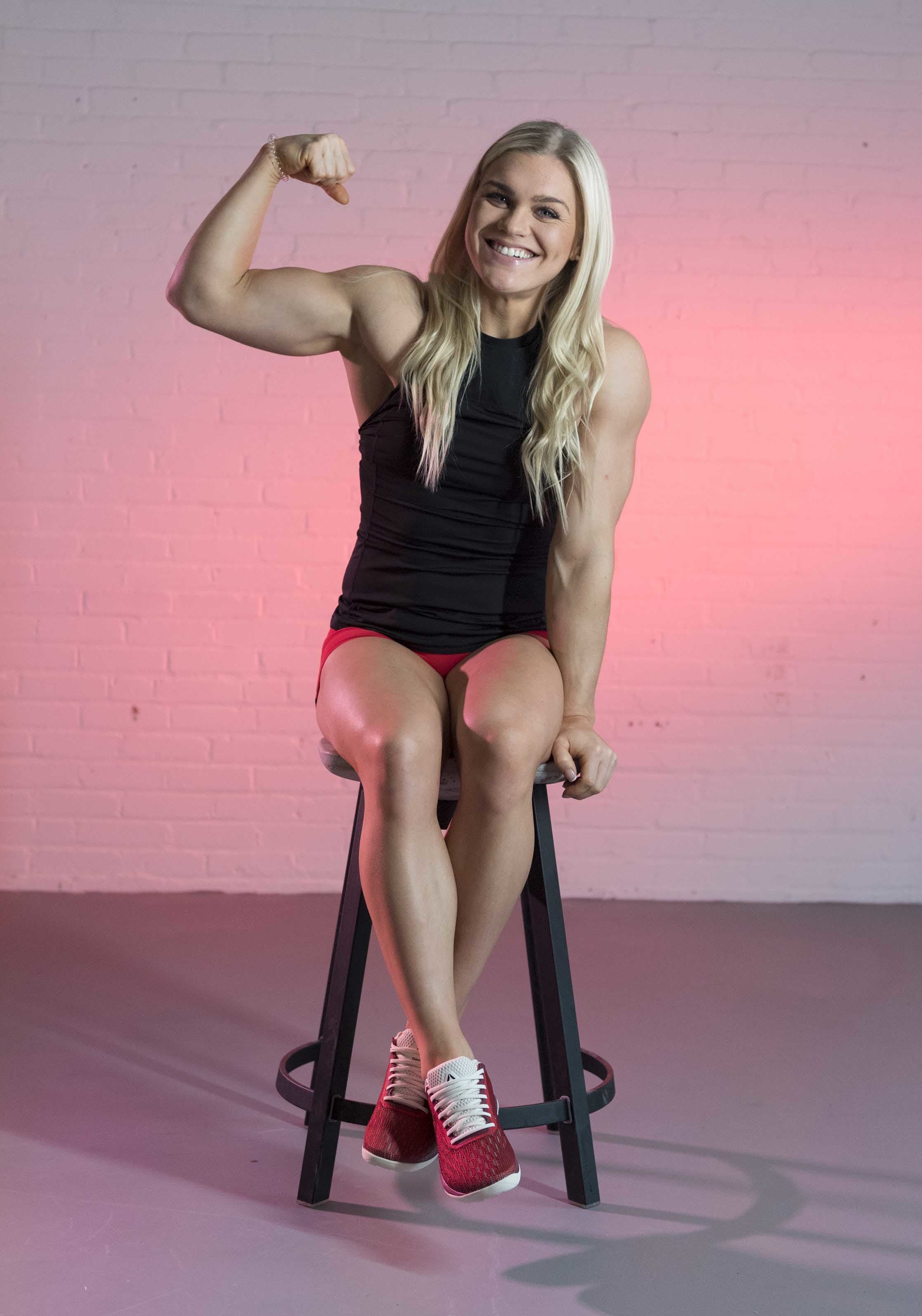 Before sending that long-thought-out-but-seemingly-impromptu pickup line to your latest match, you may want to continue reading.
Here's a reality check for all you single folk in 2018: Women work out.
There are more than 10 million #fitgirls on Instagram, and these ladies are no joke. They lift weights, climb ropes and throw punches. They choose early mornings over late nights, and they care about what foods they put into their bodies. They also have muscles, and they're pretty f**king proud of it.
Katrin Davidsdottir , the two-time Fittest Woman on Earth, is one of these single ladies.
Like any 24-year-old, Davidsdottir has gone on her share of bad dates. But for her, oftentimes it's comments about her physique, or rather, the assumptions made about her because of her physique, that spiral a good date into an awkward, uncomfortable one.
"Even though athletic women can't always go out for drinks or have dessert, we can still go out," says Davidsdottir, who notes that many men seem clueless about where to take a woman who is not interested in a late night at the bar.
"There are so many other things. Go to the movies, go ice skating, gym date … whatever that is," she says with a laugh.
But choosing an awkward activity is not the only thing that could lead a strong, fit woman searching for the nearest exit.
"There are so many things people think are OK to say that just aren't," says Davidsdottir. "Especially on a date."
And in honor of the holiday, she's here to dish out exactly what a few of those terrible phrases are. In the video above, Davidsdottir reveals the seven things strong women never want to hear on a date.
There are so many things people think are OK to say that just aren't.
Ladies, do you have another phrase to add to the list? Tweet @ReebokWomen and let us know. Then shop the Nano 8 Valentine's Day workout gear.