Stay Energized On Your Run By Choosing The Right Music
Getting a great run in always feels good, whether you're out for one mile or ten. But getting a great run with an amazing playlist can take things to the next level, and make the difference between feeling strong and happy from start to finish, and, well, not.
For the people behind Midnight Runners, the after-dark run party that's taking London, Boston, Berlin, and Barcelona by storm, a great playlist is as essential to enjoying your run as a great pair of sneakers. So we asked their advice on how to build one that would keep you excited and inspired throughout your whole workout.
"Most of the songs fit what I like to call a triple-A effect: amplitude, acceleration, and attitude," says Joel Charley, who leads the creation of the Midnight Runners' monthly playlists that get used at all of their global events.
"Amplitude is about being loud enough to engage the large crowds we run with, acceleration is all about getting you to push harder instead of settling into a rhythm, and attitude is our unique style."
Here are Charley's tips for building the perfect playlist for your run.
Beats work best. If classical or alternative music move you, more power to you, but the Midnight Runners have the best success with music that has a really clear beat. "We tend to stick to EDM, drum & bass, and pop for the bulk of our songs," says Charley. But he also recommends throwing in a song that might surprise you and invigorate you. "I like to throw some wildcards like electro-soul and hip hop in there, too," he says. "Sometimes they get the best reaction as it really takes people by surprise."
Go for a flow. It's not enough just to pick great songs that will keep you jamming—the order also matters in making sure that you stay energized. For Charley, the process starts with loading up the newest songs in the beginning of the month, then vetting them to make sure that they're right for Midnight Runners' vibe.
From there, it's all about making sure you get the right order. "Once you're happy with all the songs on the list, you have to re-order them so that there's flow from start to finish," he says. "I wouldn't say it's an art, but it's certainly not an exact science." Tweak your music to see what keeps you most energized, whether It's front loading songs that keep you going, or placing them closer to the end when you know you'll be tired.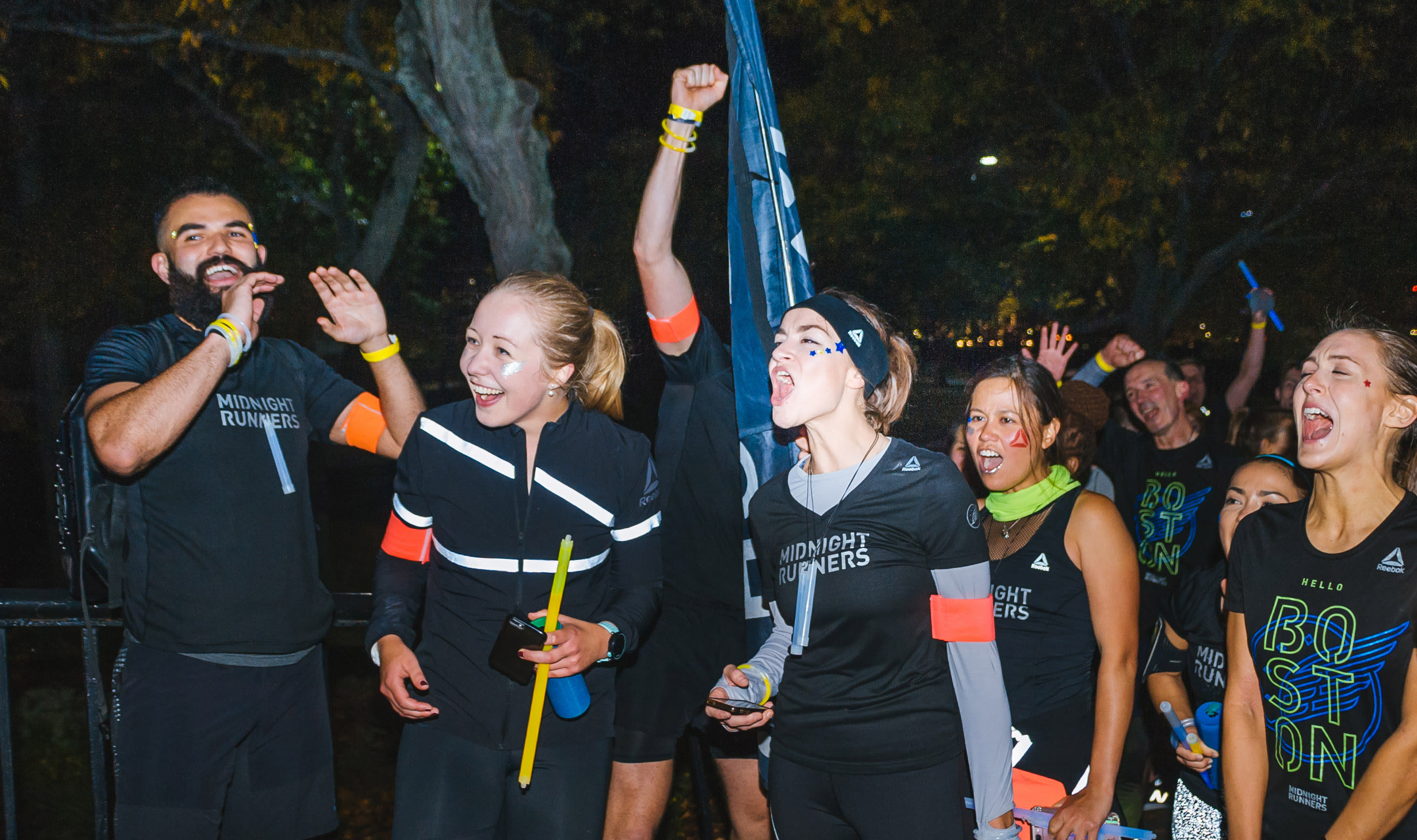 Don't be afraid to share. One of the unique things about Midnight Runners is that it's a group exercise, and music is a huge part of that. "You can bond with someone you've never met before over an anthemic song, belting your lungs out from singing and running, much more than complete silence," Charley says. "it's unifying."
You might not be able to always recreate that unity on your own personal run, but you can spread the love by sharing your playlist with friends, or talking about the songs that are particularly motivating to you at any given moment. It might make you feel less isolated within your headphones at mile five when you know that another friend has been getting a boost from the same song blasting in your ears.
Stay current. You don't have to be a professional DJ to make a killer playlist—Charley isn't, so he relies on most of the music that's easy to find to make his killer playlists. His trick? "Staying true to our unique vibe," which keeps him from veering too far into the too trendy or too underground. But just because you're using current music doesn't mean you can't have some tried and true favorites to fall back on, which leads us to….
Don't mess with success. Even if you've finely tuned your own playlist to be everything you need for your run, Charley has a favorite from his Midnight Runners playlists over the course of over two years that might be worth adding. "I still listen to Andy-C, Heartbeat Loud from our April 2016 playlist on my personal running playlist. It's an absolute banger!"
Are you a Midnight Runner already? Are you ready to try the experience for yourself? Tweet @Reebok and tell us what city we should head to next!