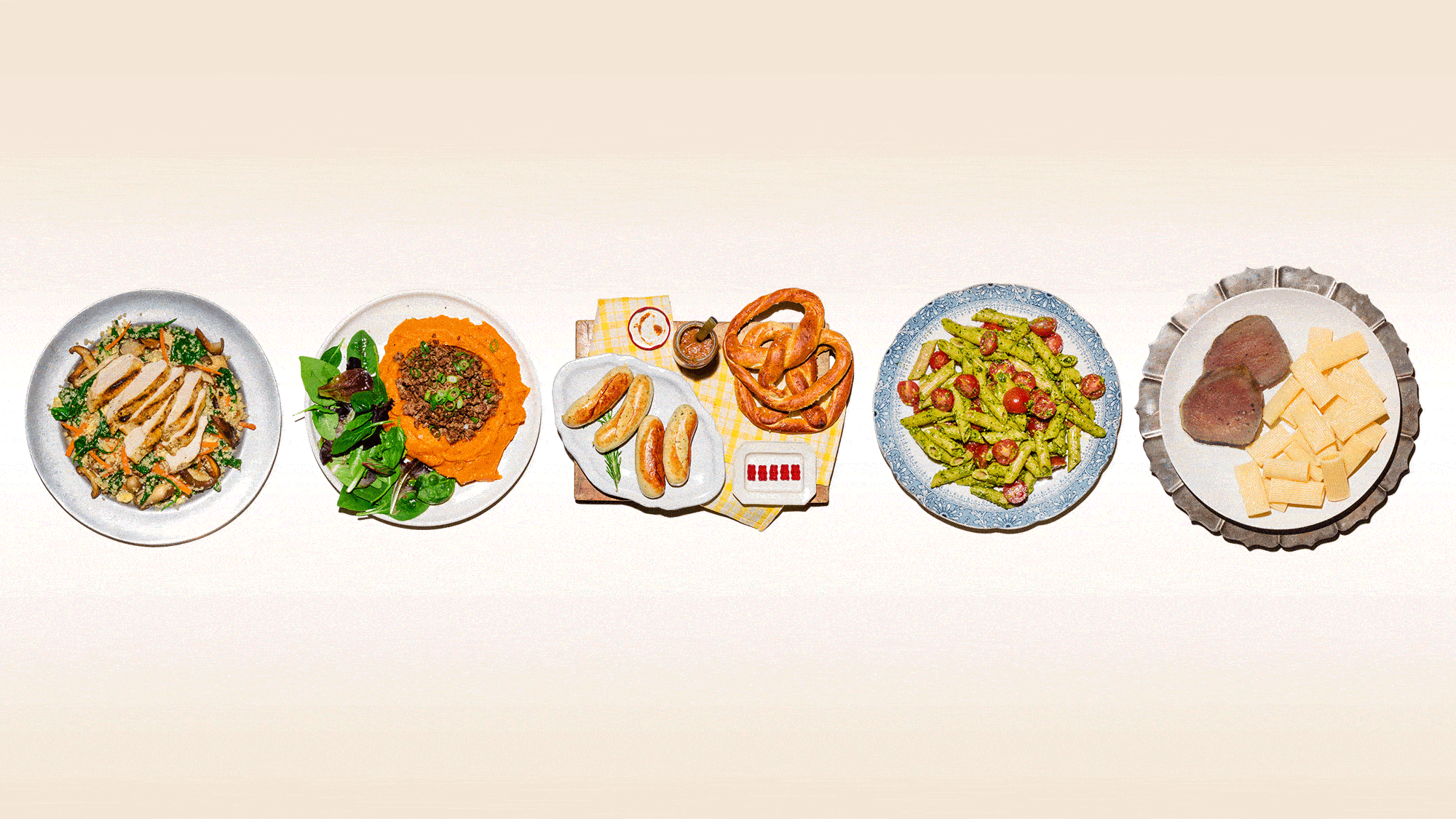 These Running Recovery Meals From Around The World Will Have You Rethinking Your Protein Bar
You've put the work in. You've logged the miles, risen before the sun, pounded the pavement through snow and rain, pushed your body to its limit and worn your sneakers so much they feel like they're a part of you. This is what it takes to train for a marathon.
Runners around the world spend months training to feel the rush of crossing that coveted finish line, and some of that training actually takes place far away from the treadmills and the running paths. It happens in the kitchen, while people choose the fuel they'll use to get them through their runs, and perhaps more importantly, how they refuel,so they can bounce back, stay healthy and to perform at their best.
As marathon season kicks off, Reebok enlisted eleven runners from across the globe to spill their unique recovery recipes. While the options are different, they all have one thing in common: they help runners power through the pain, the injuries and the drills to get them to race day.
From simple poached eggs and avocado to a black mamba burgers and traditional Bavarian sausages, these runners know how to stay charged up!
So take a break from your boring protein bars and get re-inspired by their meals below.
Australia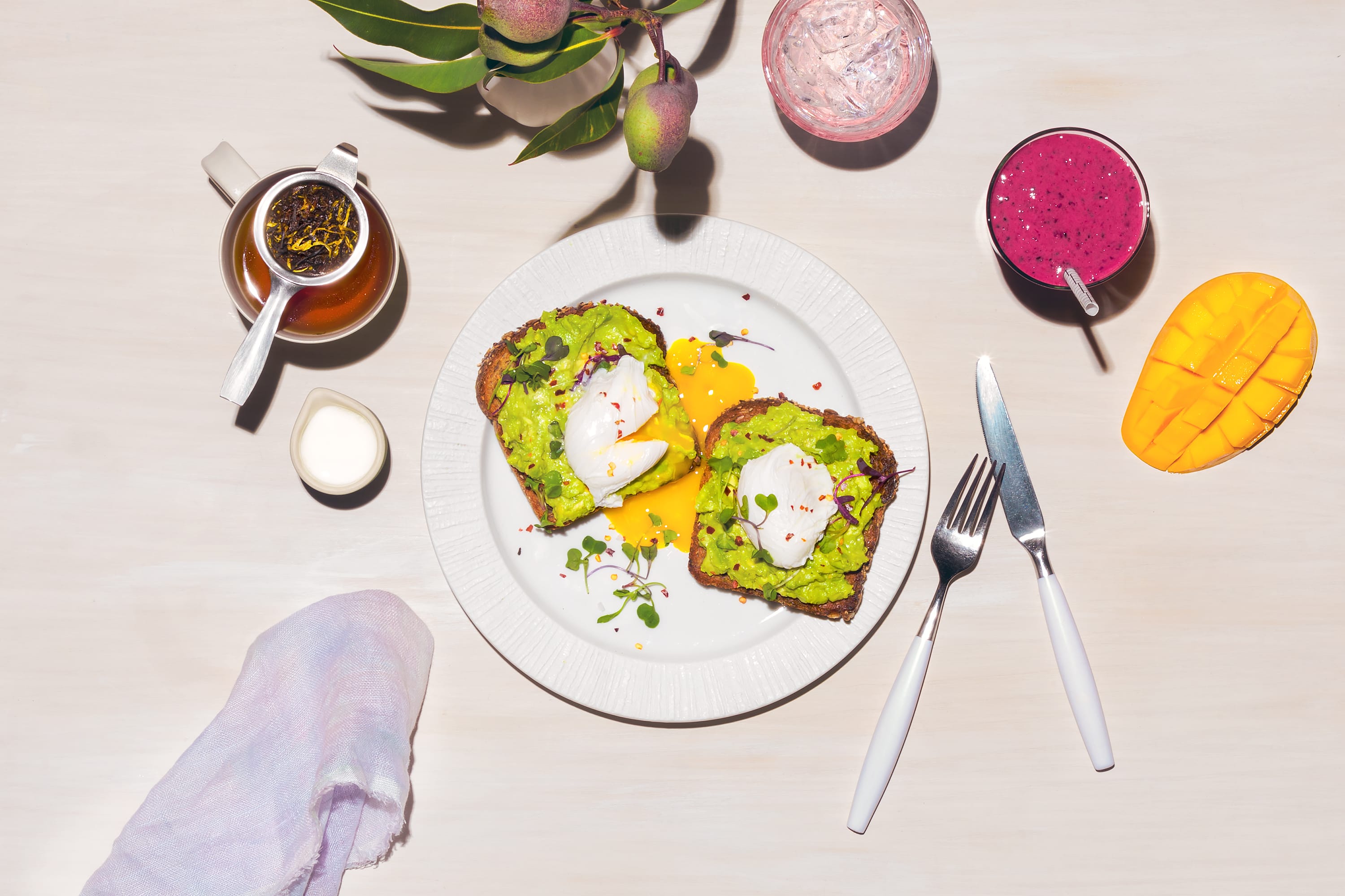 Mina Guli , Ultrarunner, activist, and CEO of Thirst
"Running has made me very aware of the importance of having a healthy body and mind. It's made me approach food differently, so it's not just about what sounds good."
-2 poached eggs

-2 pieces of grainy toast Smashed avocado with a few chili flakes on top
-Fruit Smoothie with frozen banana, milk, protein powder and frozen berries
-English breakfast tea
-Mango
Peru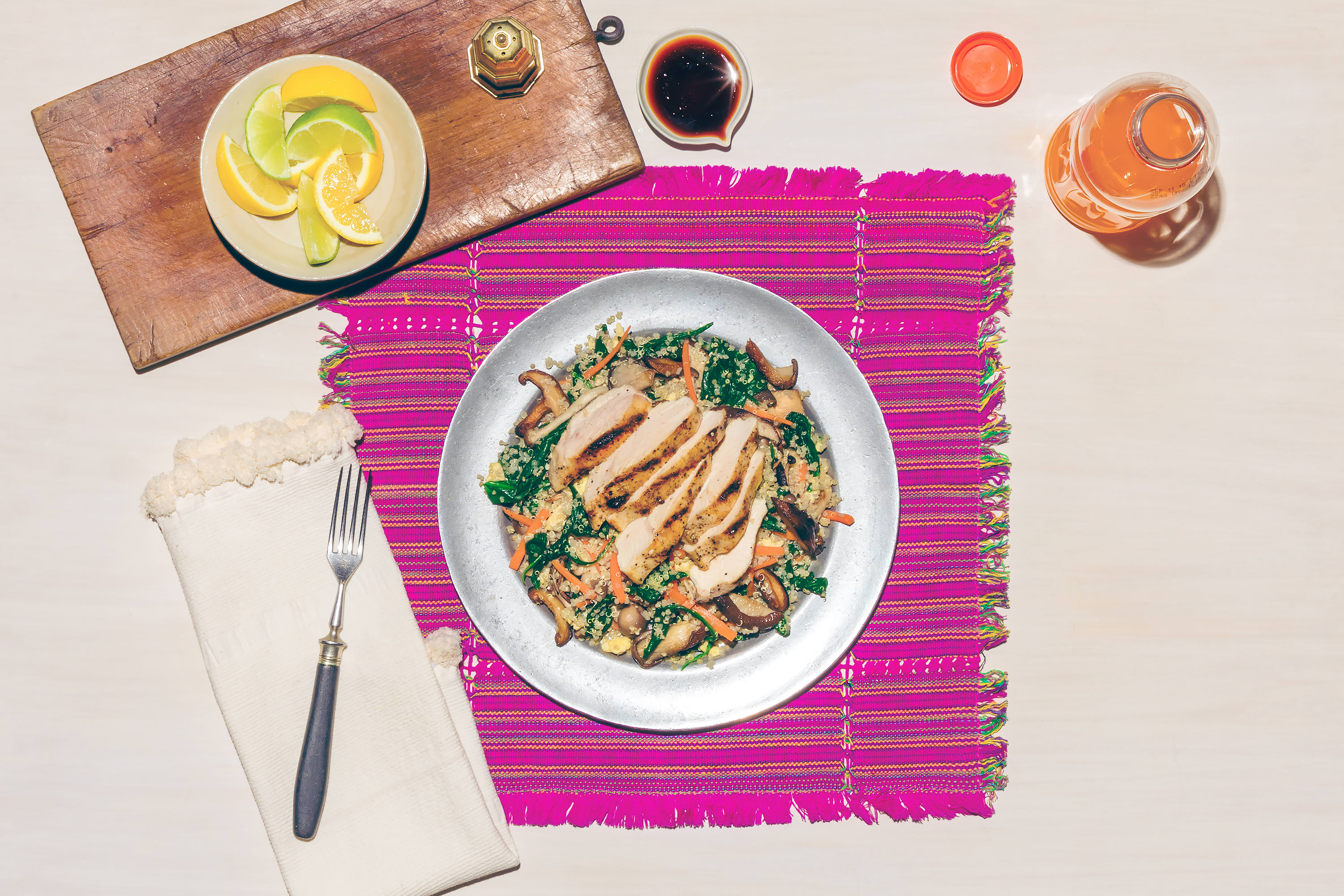 Valerie Nossar Vukovic , Ultrarunner, Triathlete and Reebok Ambassador
"We must eat well to have a good performance and help the body recover muscle after we train. Food is fundamental for every training and for us to be able to do a great race."
-Wok sautéed quinoa with grated carrots, mushrooms, spinach, and soy sauce

-Sports drink
-Lemon
Brazil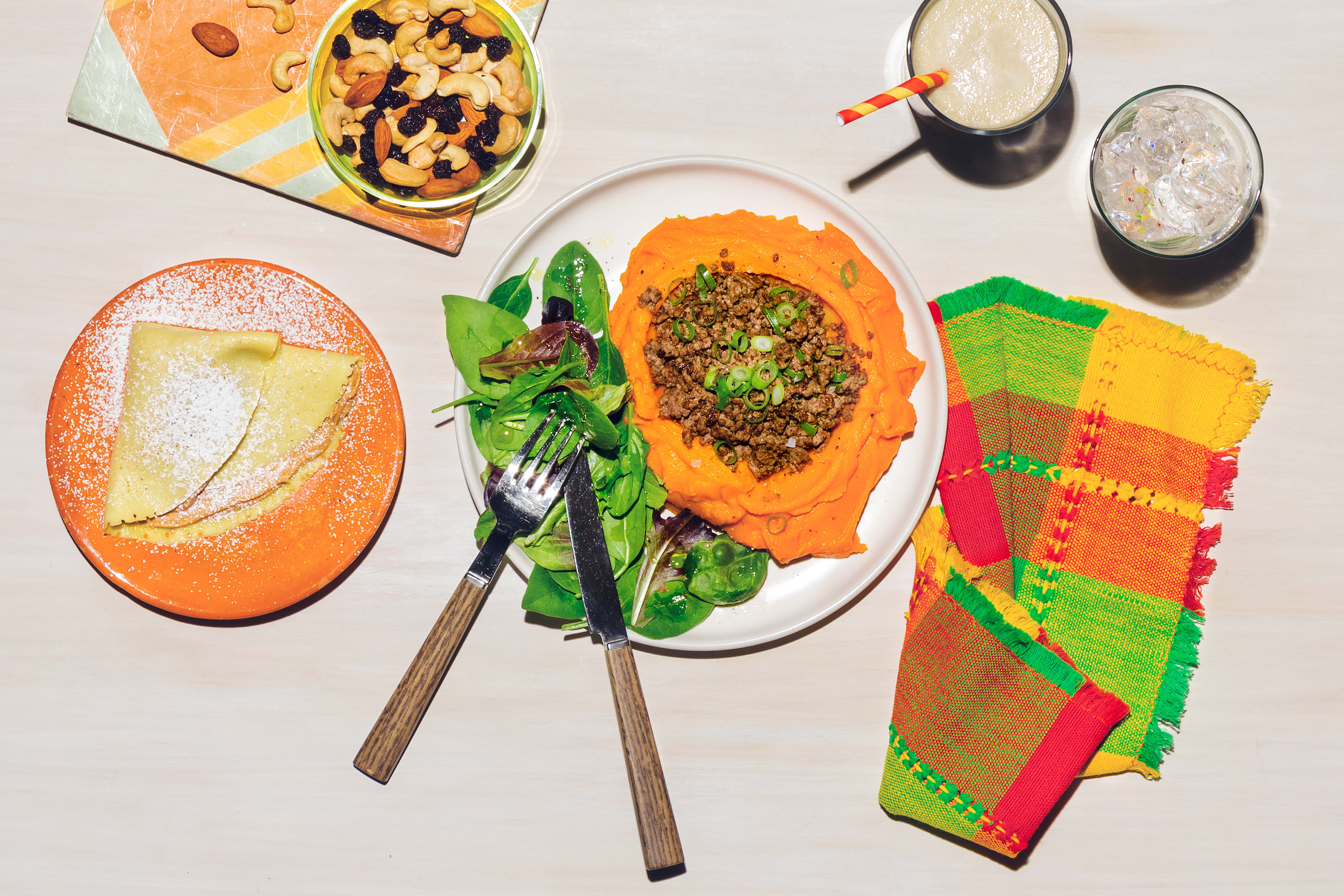 Vera Lucia Saporito , Ultrarunner and Reebok ambassador
"During the week, I consume protein and carbohydrate regularly. A marathon training demands so much energy expenditure and this must be replaced in order to achieve good performance."
-sweet potato puree 

-Ground meat

-Green salad 

-Water with a muscle recovery power
-Crepoica with peanut butter: 1 egg and 2 tbsp. tapioca and peanut butter
-Trail mix with dried fruits, raisins cashew nuts and almonds
Germany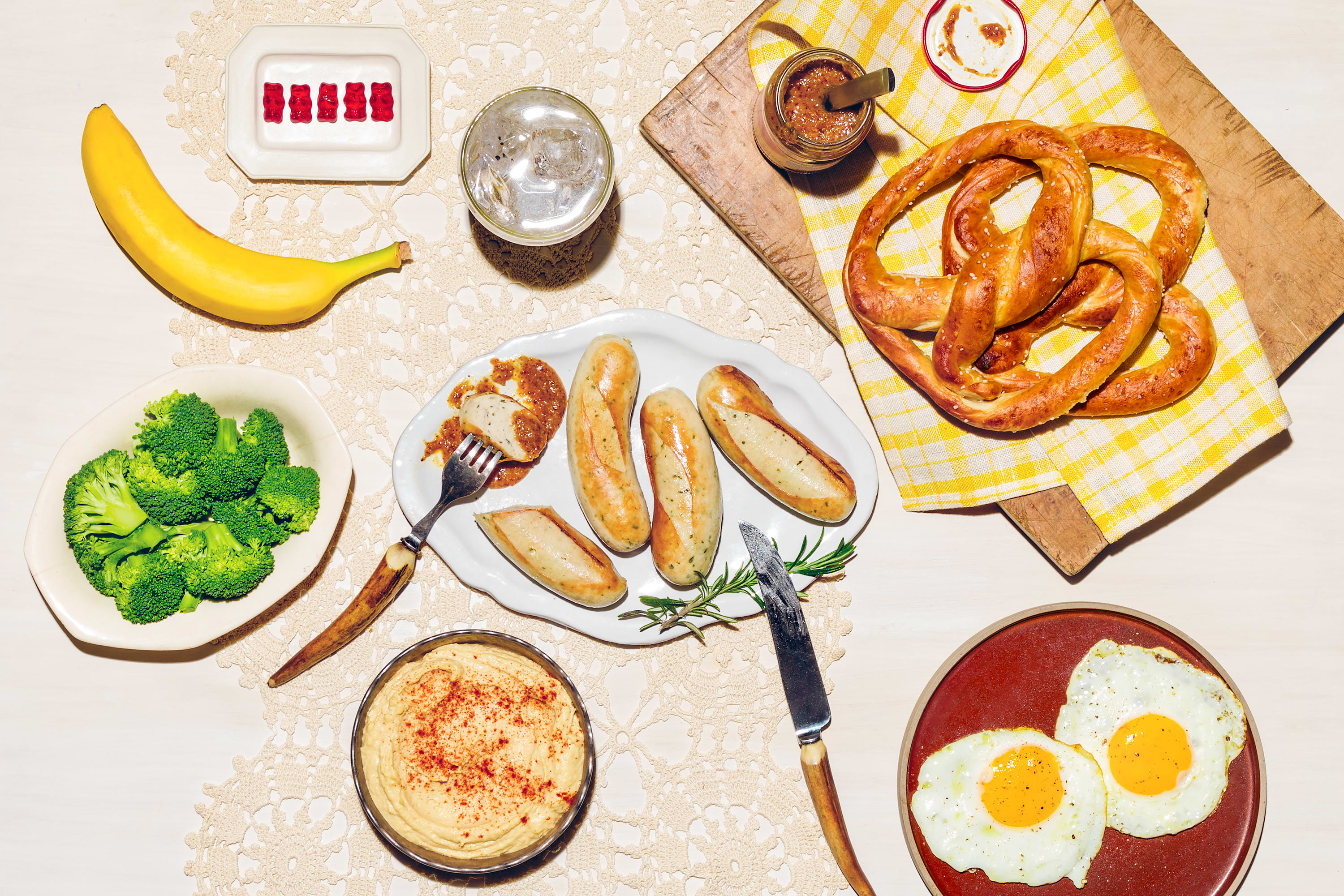 Gabriel Ghiaione , Midnight Runners
"Being a runner makes you conscious about what you put into your body, but that doesn't mean that I always eat the healthiest food. Sometimes it means that I can justify eating unhealthy foods: Döner Kebab and beer are my favorite!"
-Traditional Bavarian: 

4 -5 white sausages with 3 tsp sweet mustard and 2 pretzels 
Note: "Händlmaier Hausmachersenf" is a must.
-Steamed broccoli
-Two eggs
-Hummus
-A banana
-Red gummy bears
-Water with protein
United Arab Emirates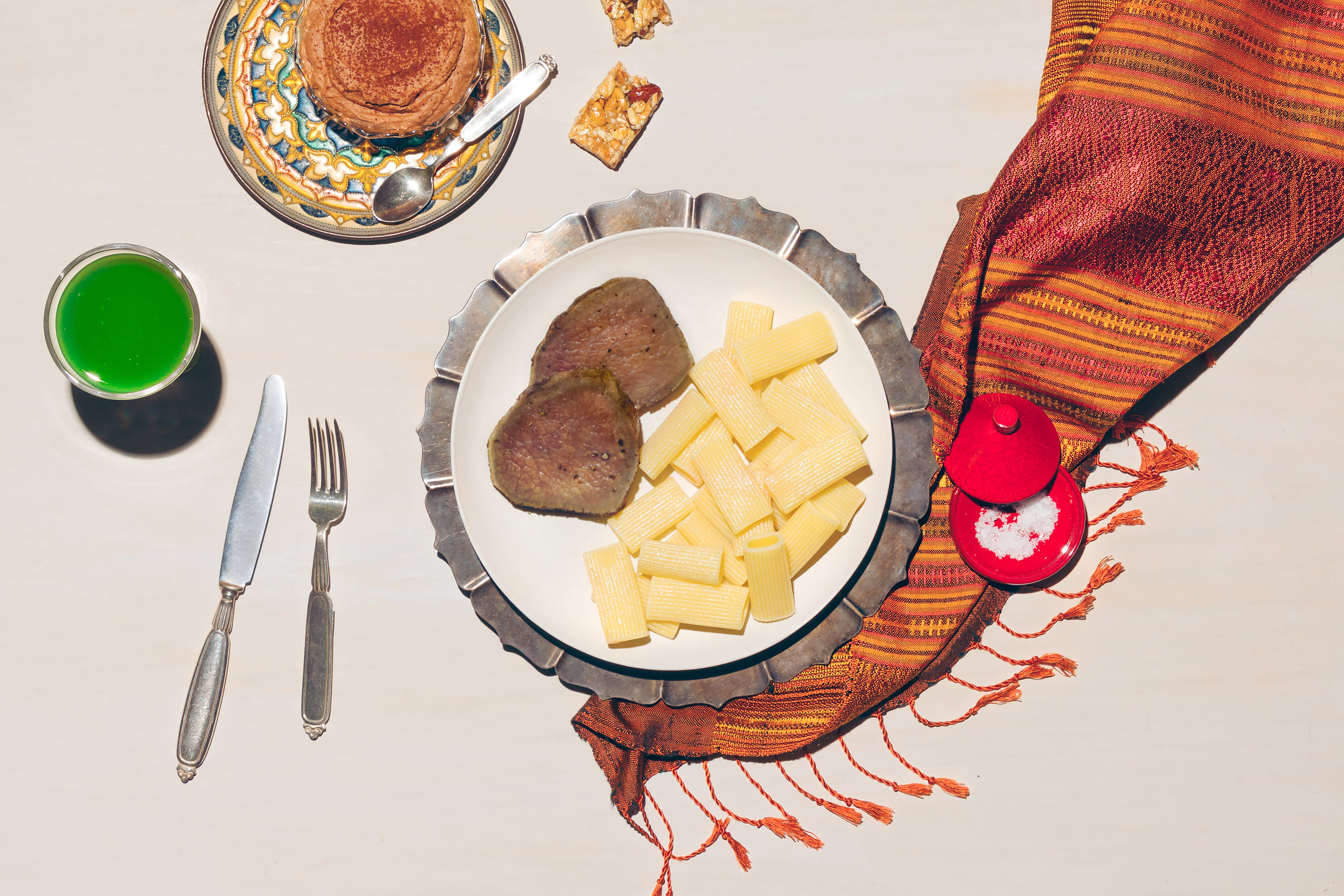 Michael Oyac , Ultrarunner and Fitness Coach
"I try to stay disciplined so that I don't feel heavy and lethargic when running. My metabolism needs a lot of fuel so I eat a lot and I have to also admit, I love eating!"
-Grilled beef filet


-Side of pasta (no sauce) 

-Fresh green juice: Celery, Kale, Cucumber, Apple, Spinach, Ginger
Dessert: chocolate mousse
United Kingdom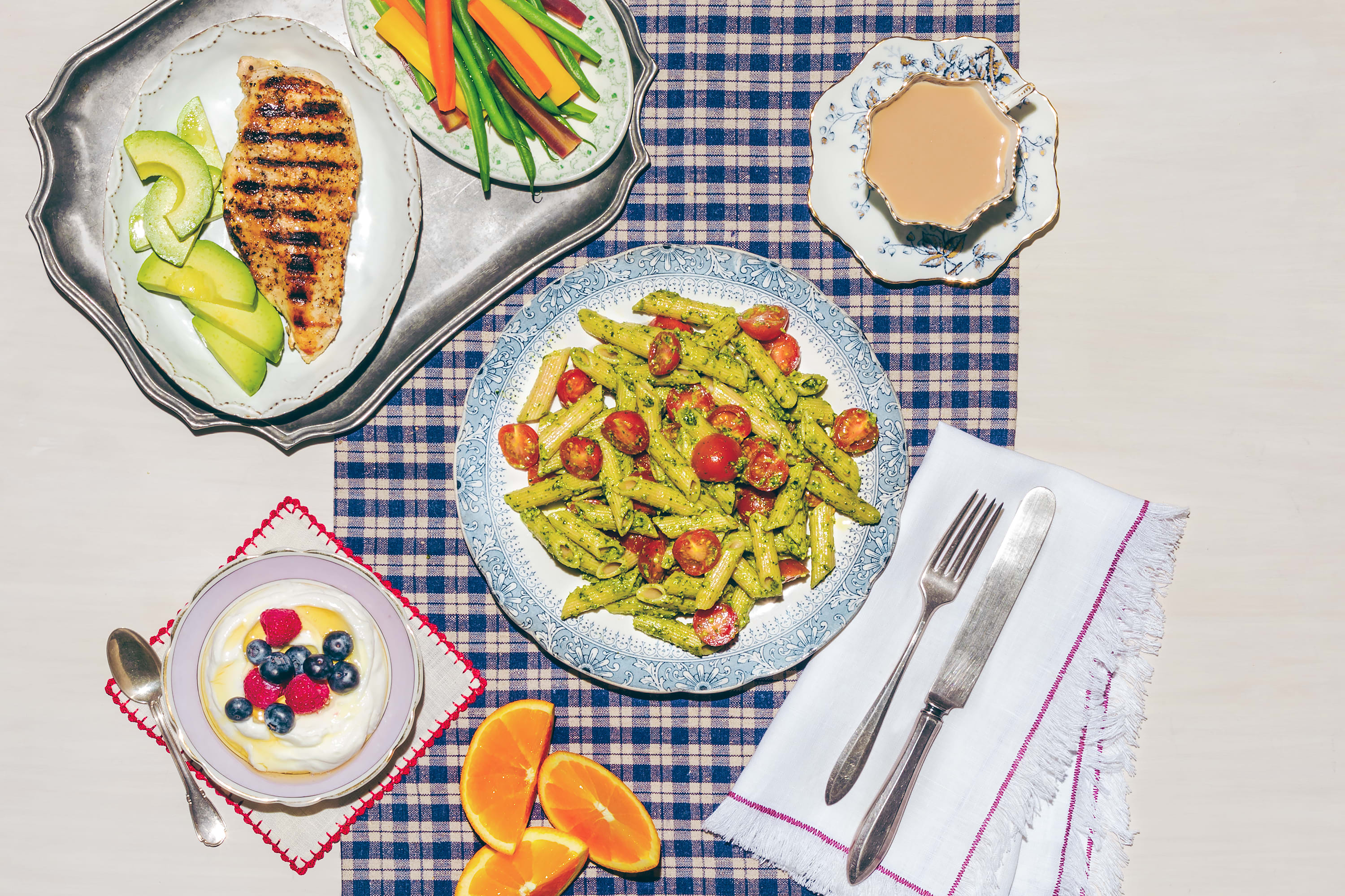 Jody Bragger , Midnight Runners
"Your body really is like a car engine—if you don't fill it with the right type and quantity of gas it will eventually cut out. If people who are just getting into the sport want once piece of advice: believe in uncomplicated and wholesome foods!"
-Grilled Chicken breast with lemon juice and crème fraiche 

-Large portion of pasta with fresh cherry tomatoes and pesto
-Oranges
-Tea/Water
-Yogurt with berries and honey
United States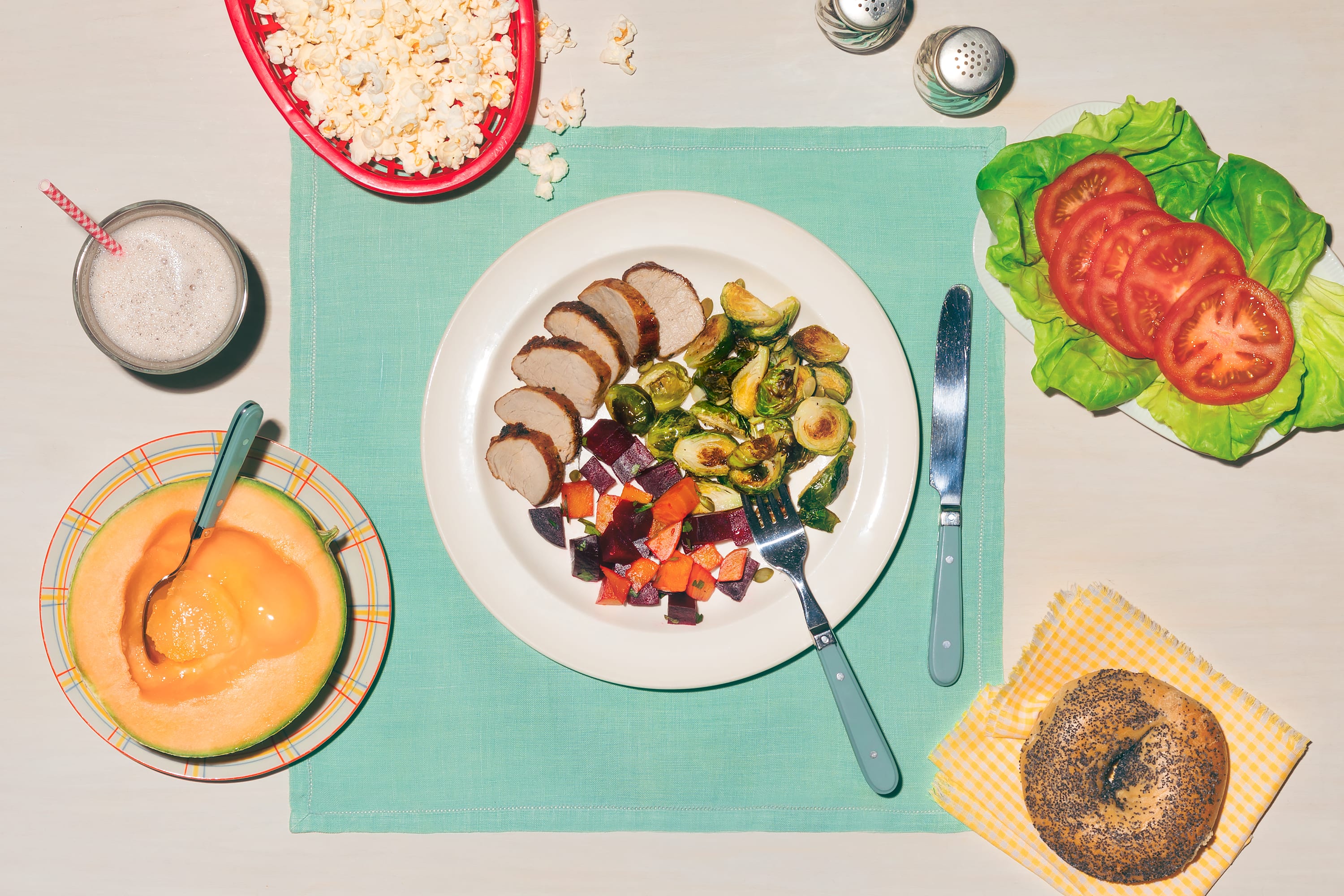 "The eating habits of our runners is more similar to grazing like thoroughbred horses instead of gorging like hibernating bears."
-Roasted pork tenderloin, thinly sliced red or gold beets, boiled and diced, w/ a squeeze of lemon and chopped basil 
-Sautéed Brussels sprouts w/ pumpkin seeds.Roasted potatoes w/ rosemary + garlic
-Sliced tomatoes, simply dressed with oil and salt.
-Bagel
-Seasonal fruit: berries and melon
-Popcorn
-Protein shake
Japan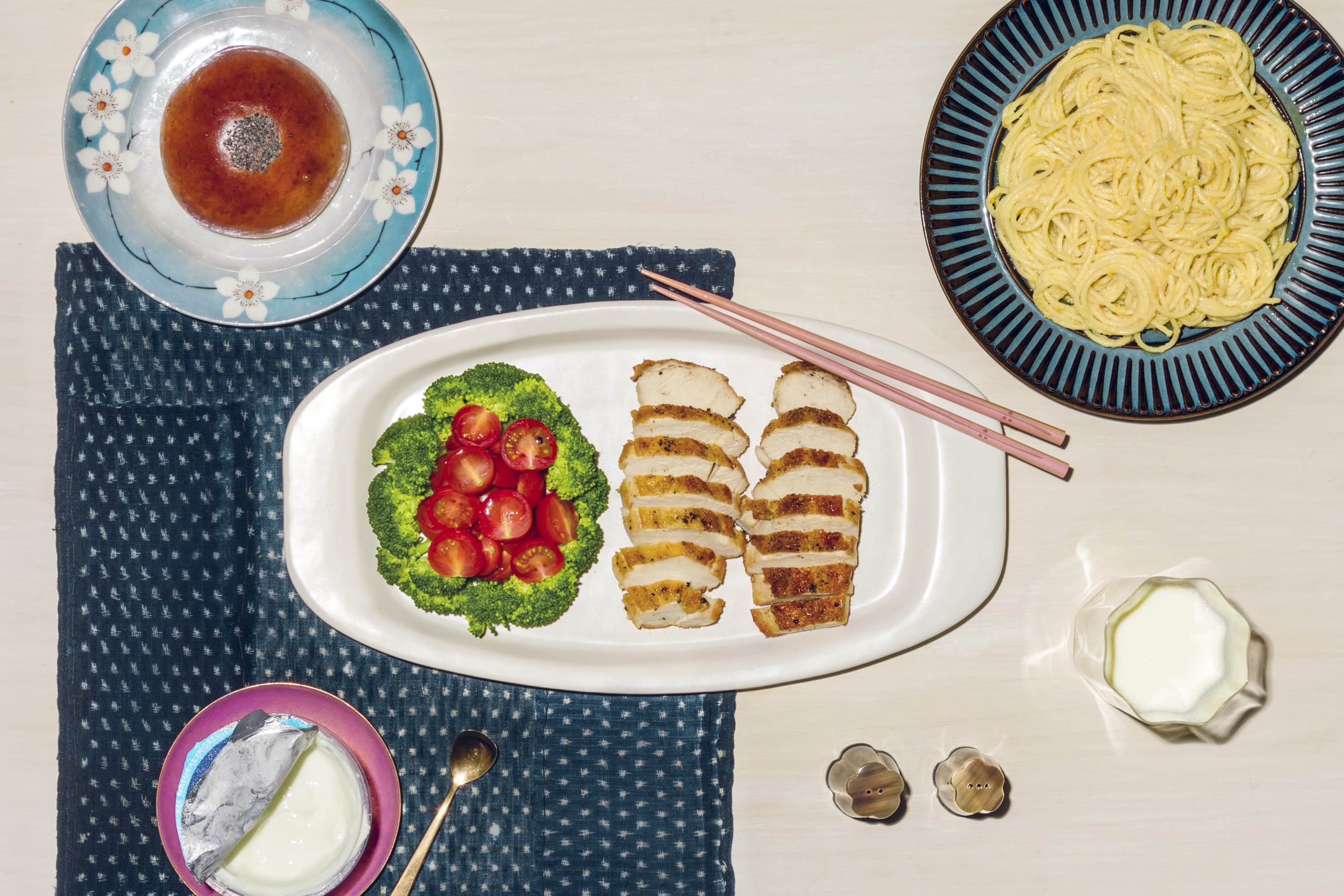 Takenori Torimitsu , Former College Runner and Running Coach
"I have been eating this breakfast since I was a college athlete as a driving force to long run training."
-Yogurt
-Low fat milk 

-2 servings of pasta with cod roe sauce


-Chicken breast salad with broccoli and tomato
-Traditional Japanese sweet "Anko"
Sweden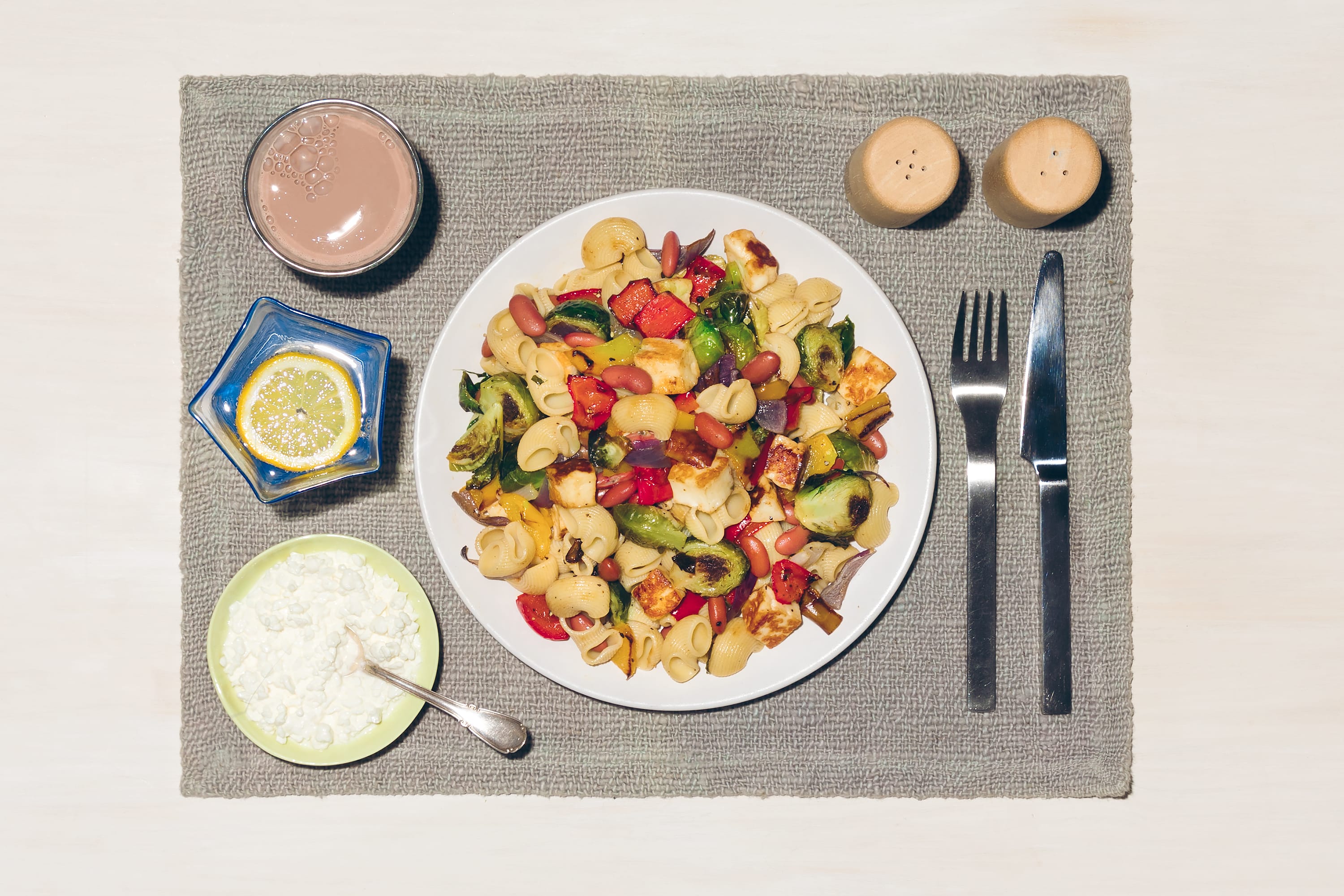 Lovisa "Lofsan" Sandstrom , Runner and Trainer
"I'm definitely getting more hungry when I'm running, and I also get more careful with what I'm eating the day BEFORE I run. And since I'm running a lot, this means that running in itself helps me to keep up good eating habits all week long."
-Pasta salad with roasted vegetables and halloumi, beans 

-Cottage cheese 

-Sparkling water with lemon
-Chocolate milk
China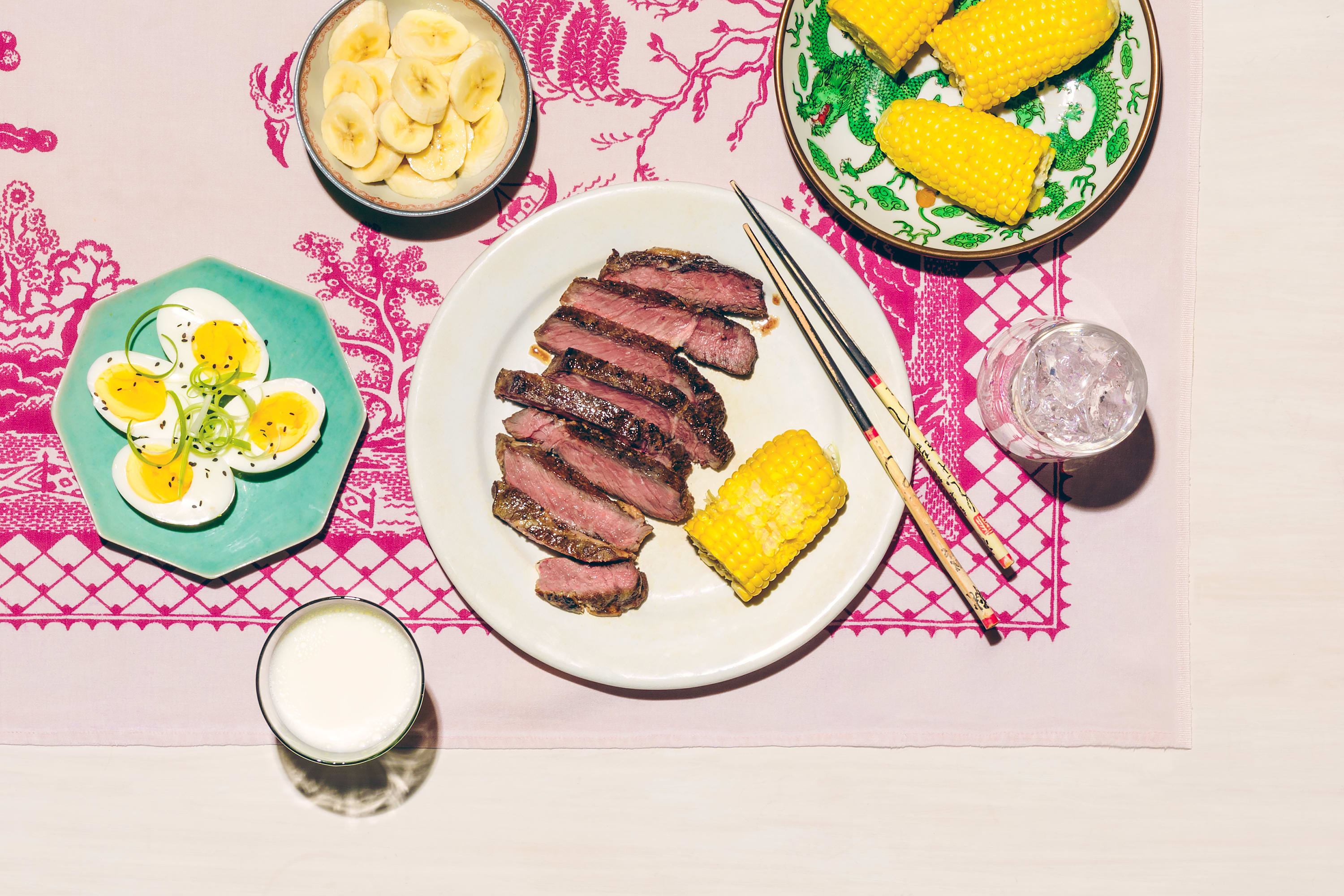 Loong Chan, Distance Runner
"I run 30-40 km a week and training for the Tokyo Marathon and Ultra-Trail Mt. Fuji (UTMF). These foods provide me with enough carbohydrates and protein to help me recover fast."
-Steak 

-Corn 

-Milk

-Bananas
-2 eggs
Russia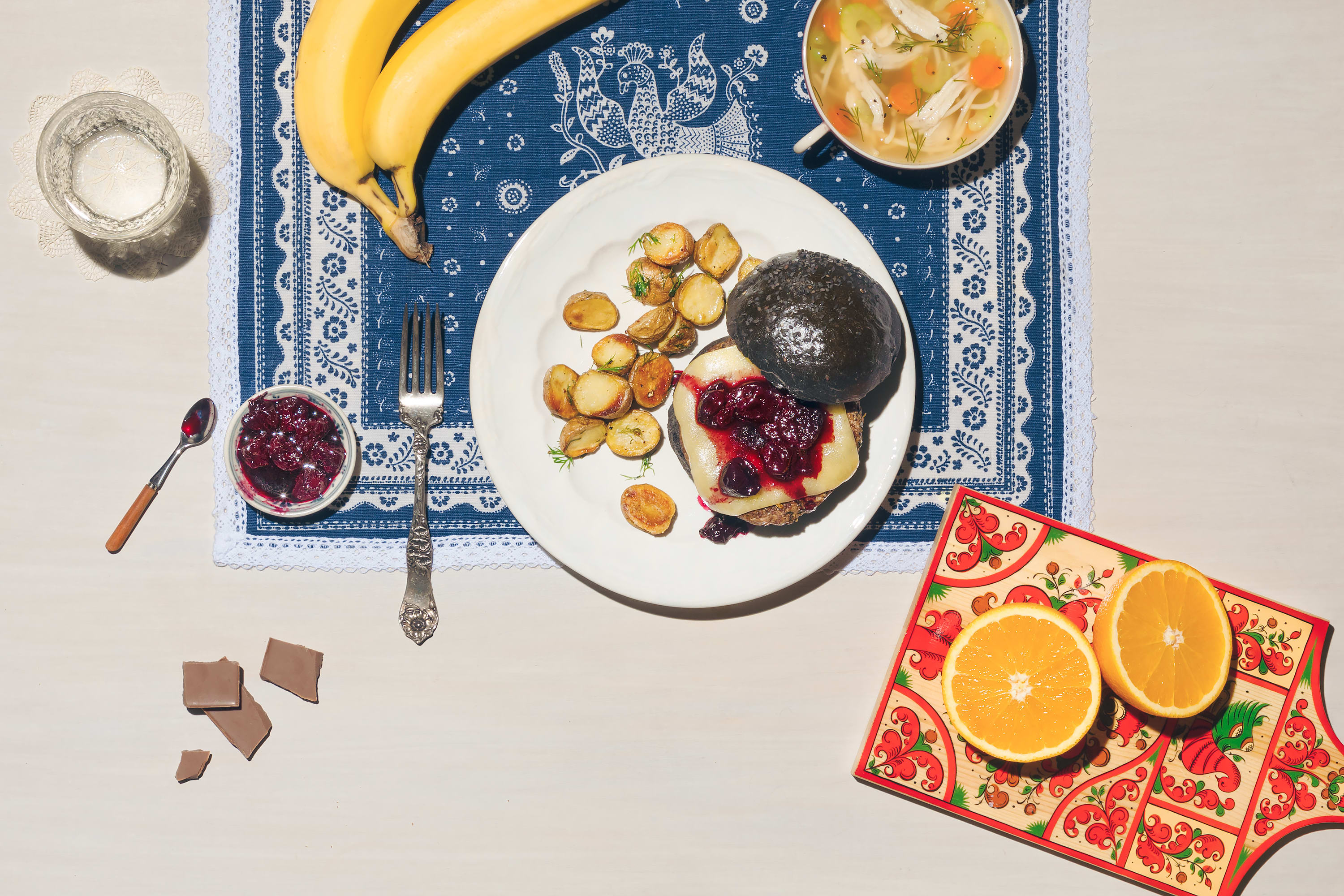 Yakov Strazdin , Ultrarunner and Reebok Ambassador
"For me, it's the best food to recover from running. It returns me strength and energy."
-Chicken noodle soup

-"Black Mamba" Burger: Black bread w/ cuttlefish ink and cheddar cheese

-Fresh or frozen cherries 

-Granulated sugar


-Baked potato with herbs 

-Milk chocolate
What your running recovery meal? Tweet @Reebok and show us!