Sharina Gutierrez Brings A Fresh, Modern Take To A Classic Industry
Even with all eyes on her, model Sharina Gutierrez sticks to her unique and unapologetic personality.
"I'm always myself and I just don't care what anyone is going to say about me," says Gutierrez.
Known for marching to the beat of her own drum, she has made a name for herself in the modeling world and created an image all her own. In an industry with countless pressures to look and act a certain way, she ignores what others think and expect from her, and stays true and committed to just doing her.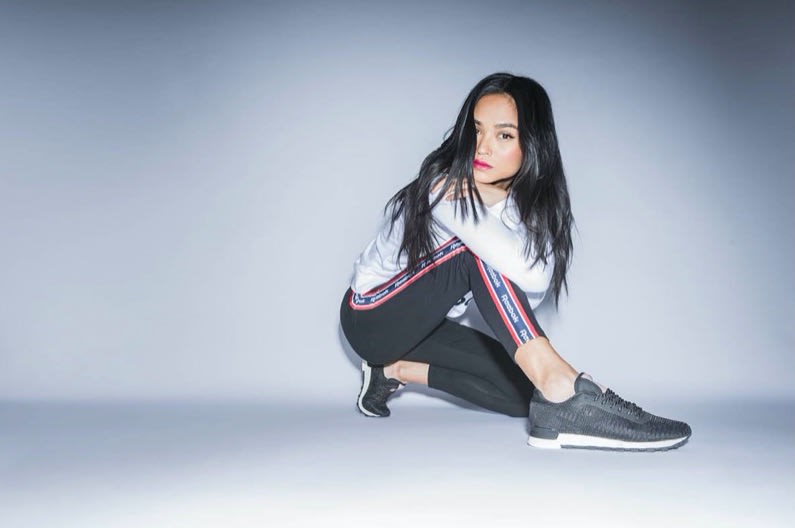 "Classic to me is being your own, original person," says Gutierrez.
That commitment makes Gutierrez a perfect fit to be a part of Reebok Classics' "Always Classic" global campaign. She pushes the boundaries while rocking a pair of Classic Leather Flexweaves, a modern, twist on a classic silhouette. Flexweave is a figure-8 weave that can interlock individual fibers, and the latest innovation in footwear.
Reebok Classics' "Always Classic" global campaign brings together a diverse group of artists and influencers who are all unapologetically themselves. The high-energy campaign highlighting classic silhouettes like the Classic Leather Flexweave attracts those who dare; dare to push the boundaries and who refuse to be confined.
Classic Leather has been a statement-making shoe since '83, when it went from a running sneaker to a style staple thanks to its clean lines and timeless silhouette. For over three decades, Classic Leather has continued to speak to people in different ways. The Classic Leather Flexweave hybrid is the marriage of an iconic classic and cutting-edge material.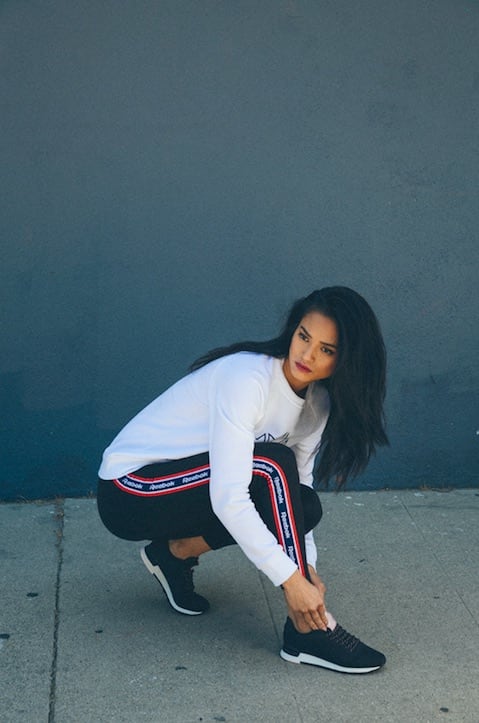 This combination of classic with a modern, fresh twist epitomizes Gutierrez, whose style centers around pieces that make her feel both comfortable and cool.
That means rocking her Reebok Classics everywhere, and with anything. Even when she's going out on the town with friends, she's got her Classics on, and isn't concerned with what everyone else is doing.
Separating herself from the rest of the crowd is something Gutierrez is proud of. Whether it's in front of the camera or just going out with friends and dancing like no one is watching, she's unwavering about being herself. It gives her an edge on the competition and helps her to remain a classic in the industry.
"When I step into the club, I won't show up in heels, I will be the clown that's in the corner, like, dancing and doing something weird," says Gutierrez.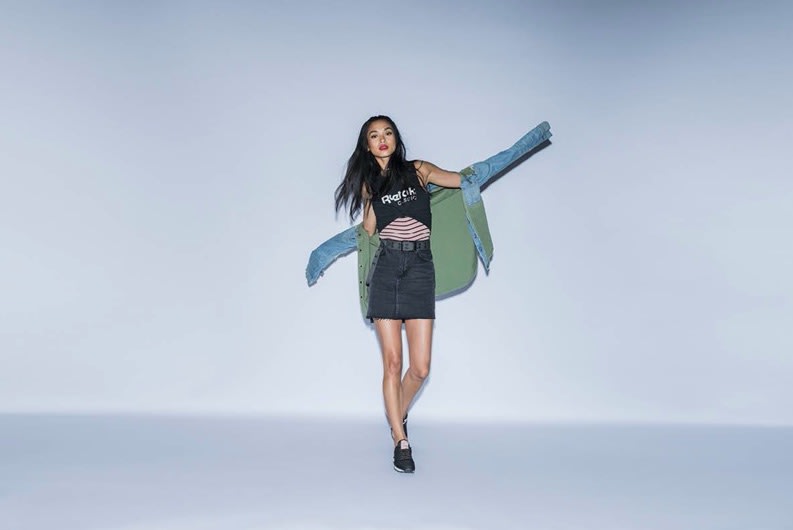 It's no wonder all eyes are on Gutierrez, no matter what she's doing.
"Everyone ends up dropping everything that they're doing watching those girls twerking and coming towards me because they're like, 'Wow, she's so different."
Celebrating what makes her unique comes naturally for Gutierrez, and she shows her carefree and adventurous personality by keeping things real. While everyone else is going to the left, she's blazing her trail over on the right. Gutierrez prides herself in being a true classic.
What does being a classic mean to you? Tweet @ReebokClassics with #AlwaysClassic and show us!