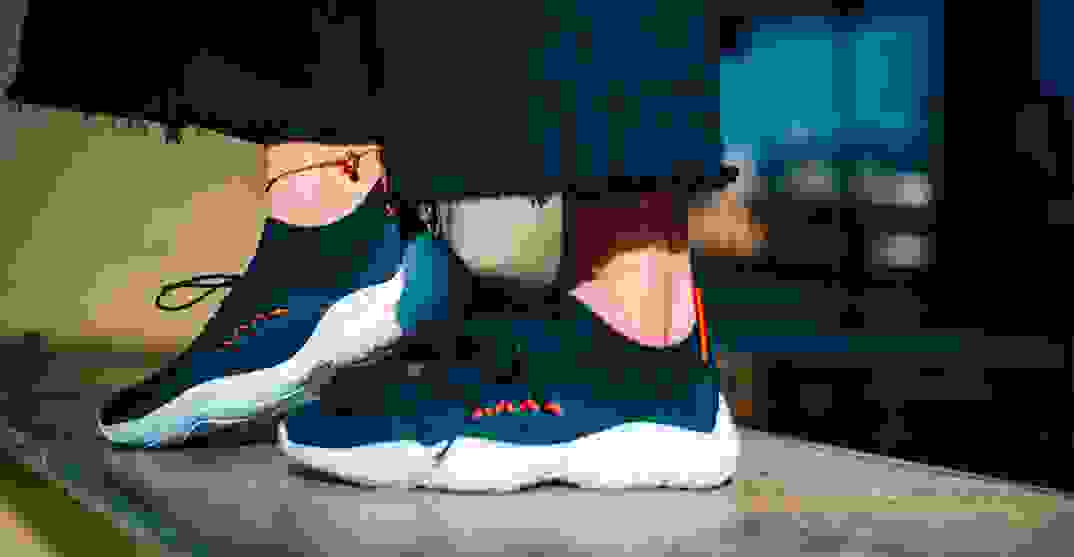 This Model's Minimalist Style Fosters Self Expression
Bangkok based model PK Vanasirikul keeps himself busy. When he's not stepping in front of the camera either on TV or in photography, he can usually be found behind it, tinkering with the collection of film cameras he uses to foster his love for capturing just the right shot.
He also has a passion for discovering new music, and is a trained hip hop, ballet and contemporary dancer. Vanasirikul enjoys the freedom that dance allows him, and how it lets him express himself–something that he's always trying to do in through his art, as well as his style.
Posing on the streets of Paris rocking Reebok Classic's DMX Fusion, his vibe is modern but minimal; Vanasirikul embraces the idea that less is more.
"The way I style my clothes is mix and match. I usually shop for vintage clothes so this is the perfect shoe for my kind of style, I wear it just because I want to," he says. "I like to wear something plain, but add details through textures and accessories such as rings, necklaces, hats, glasses."
For someone with a passion for simplicity and allowing accessories and footwear to do the talking, Vanasirikul can appreciate what the DMX Fusion adds to his style.
"I think it's a simple yet elegant design," he says. "It's gender neutral, and it's a shoe that blends in but also stands out."
The fact that it's an updated take on a retro silhouette isn't lost on him. "I like that it is keeping the foundation of what's vintage but at the same time changing into something that's modern. I like the heritage of it, I think people need to appreciate where everything comes from."
According to Vanasirikul, heritage and vintage clothing have become a staple in Thailand.
"I think vintage clothing is a character of Thailand because it's harder to find. So I think, for me, people really value vintage clothing over there," he says.
Vanasirikul knows what it takes to stay ahead of the trends and for him, fashion has become an important part of his everyday life. He views high-fashion as the catalyst that sets off the everyday styles that last.
"I think high-fashion is very important because there are specific key pieces which set the tone for everything, and put pieces in history."
With over two hundred thousand followers on Instagram he's become someone people look to for what's on the horizon. Vanasirikul believes a more androgynous look, like the DMX Fusion, is where fashion is going.
"I think soon there won't be guy or girl clothes, there will just be clothes," he says, "I don't think you put feminine and characters to specific types of people. You should be able to wear what you want to wear."
How has Vansikrikul's story inspired you to wear your DMX Fusion? Tweet at @ReebokClassic and show us!