Danai Gurira On Prioritizing Her Health, Using Her Voice, And More
The actress and activist is unstoppable on and off the screen.
Danai Gurira has been gracing theaters and television screens with her talented acting. And because many of her roles require her to be a strong and unstoppable woman, staying agile and fit is pretty much a job requirement.
That's no sweat for Gurira , whose longstanding passion for fitness and overall health have helped her to embody these roles.
"There is a connection between my well-being and how I'm taking care of myself physically," she says. "It allows me to feel stronger. I know there's not something in my head going, 'I should really get exercising again.'" Her ability to stay consistent on her fitness keeps her grounded and focused on the present.
"If I don't work out, it weighs on me. It weighs on me in that sense of being a component of my well-being that I'm neglecting."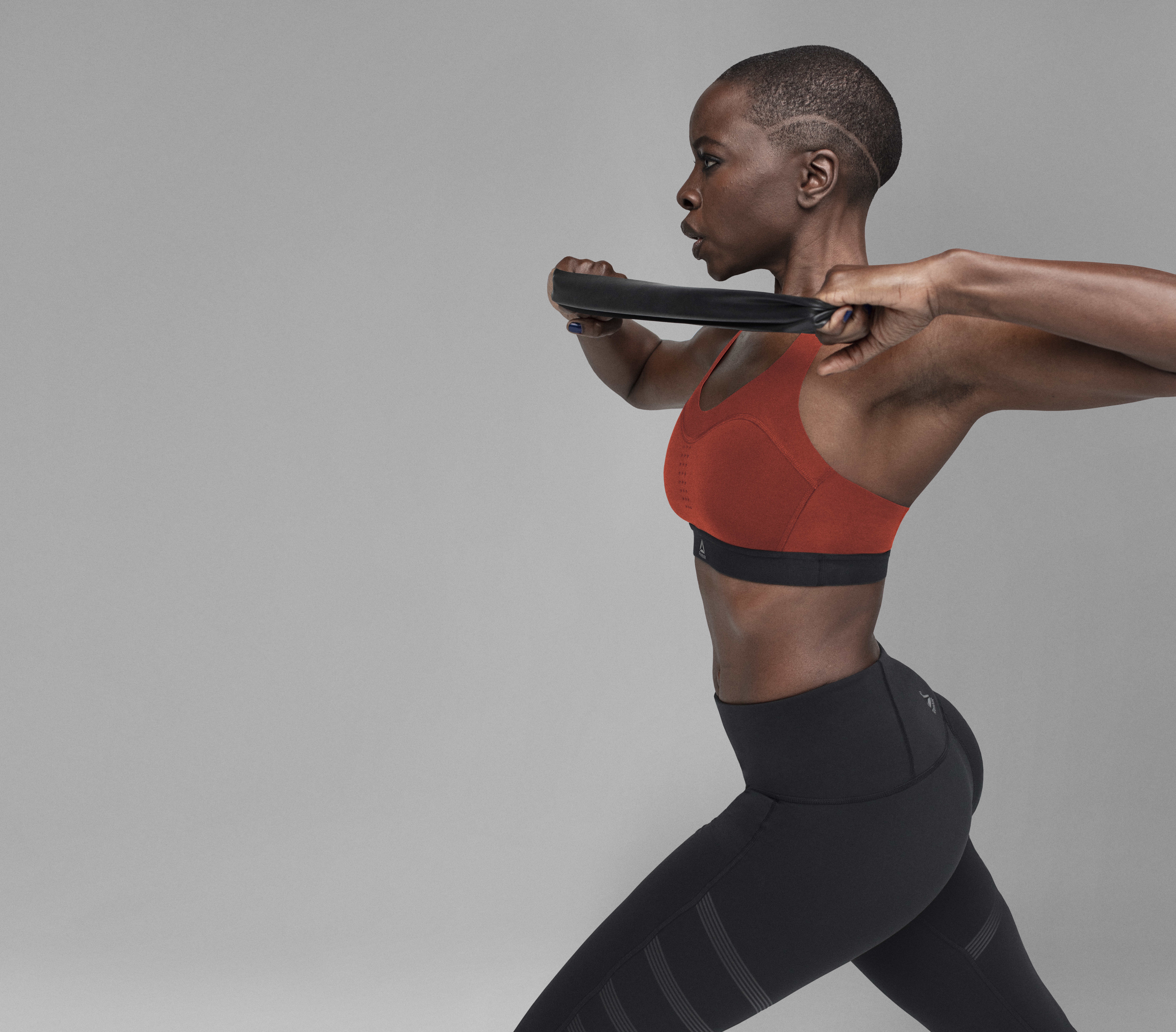 The benefits she feels from getting a sweat in aren't just physical. In fact, one of the biggest perks of a solid sweat session is the way Gurira feels mentally, too.
"It sharpens me mentally, and it relieves a lot of stress," she says, 'and mentally it allows you to be more present and probably more pleasant! So I definitely find it to be a very important part of my overall wellbeing."
Part of the way that she can ensure that she prioritizes her self-care regimen is fitting it into any schedule challenges that might confront her. "Even if it's 20 to 30 minutes, as long as I've gotten my heart rate up to a certain level and really felt like I've exercised my body, that's a great way for me to start my workday," Gurira says. "If it means I have to get in the car by 4:45, then that means I have to be up at 3:45 and try to get at least a half an hour in. It's just about how I prioritize my time," she says.
Her favorite type of workout is ever changing according to what's required of her, and what type of energy she needs to feed off of, and give. "If my body's really exhausted, or if it's got a lot of tension as a result of a lot of work, then I will moderate towards things that have less impact," she says.
"So going towards Pilates, and yoga, or something gentle like the elliptical where I will keep my body nimble and able but also nourish it, as it's dealing a lot of stress physically in whatever way be it at work, or be it through a lot of training, or something I was training for." No matter what, Gurira emphasizes that the key is understanding ones' body and listening to what it needs. "It's really about listening to my body. There are times where absolutely I'm going very high intensity. There are periods where that's literally all I'm doing. I'm going up to a very high heart rate, but often low impact. And then alternating back."
At the end of the day, Gurira says "I think that balance is important." She adds "Otherwise you can run your body really ragged, and you have to nurture it as well as challenge it."
Constantly pushing herself is something that Gurira believes she'll continue to do forever. "It is important to understand that bodies are constantly able to improve, that's the thing that people might think 'I'm getting older, I can't do this anymore.' But the reality is, there are ways that you can keep challenging your body. It's all about getting the right type of education and information."
In addition to overall health, Gurira has another passion: advocating for women's rights and gender equality.
"I was fortunate to grow up in a home where I was encouraged to pursue my potential and to speak my mind. That's something that was not encouraged when I stepped outside of the home. The idea of a girl with a confidence in her own voice, and a belief that it deserved to be heard," she says.
"There were a lot of moments of run ins I had growing up, where I was discouraged from being heard outside of my home because I was a girl. I always found that outrageous, and I think that's because I knew that that wasn't how it was meant to be, because I grew up in a home where it wasn't meant to be."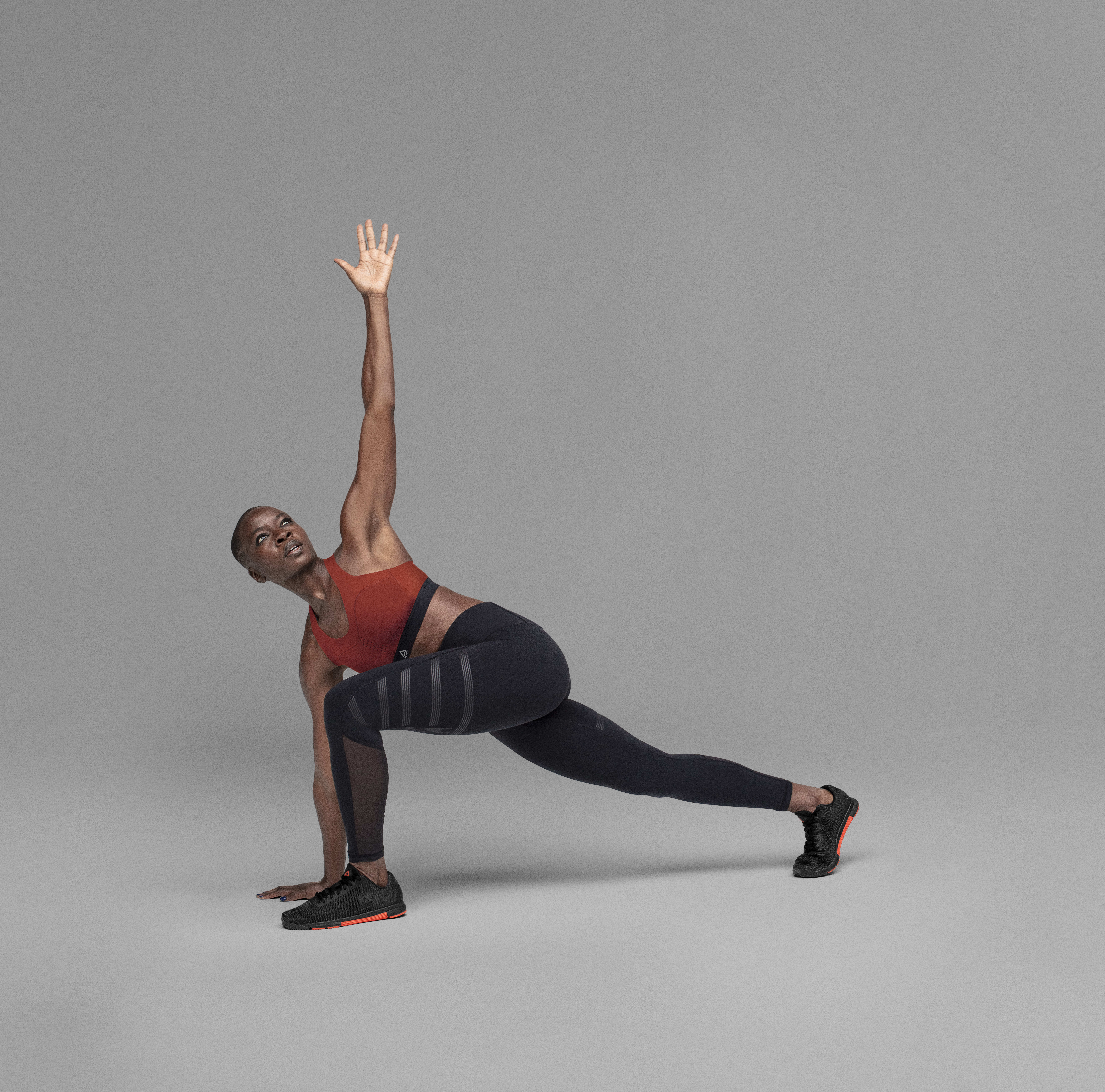 Feeling the attempts of people to stifle her voice made her want to stand up for other women who might feel the same thing. "It nurtured a passion in me to counter that. For not just myself, but for other girls and women," she says.
"I think silencing women is one of the most problematic issues of our time. The idea of how many women out there have been made to be silent, and the amount of things that women are capable of bringing to the world, that they are held back from simply because they're women, I always felt that made no sense."
Her experience has lead her to become a powerful activist. "I always had a healthy amount of rage around how women and girls are treated and expected to be. In my home, I could to speak fully and with the power of my own convictions, and pursue my own ideals. My voice had validity. As it should be for every woman and girl. Everywhere" she says.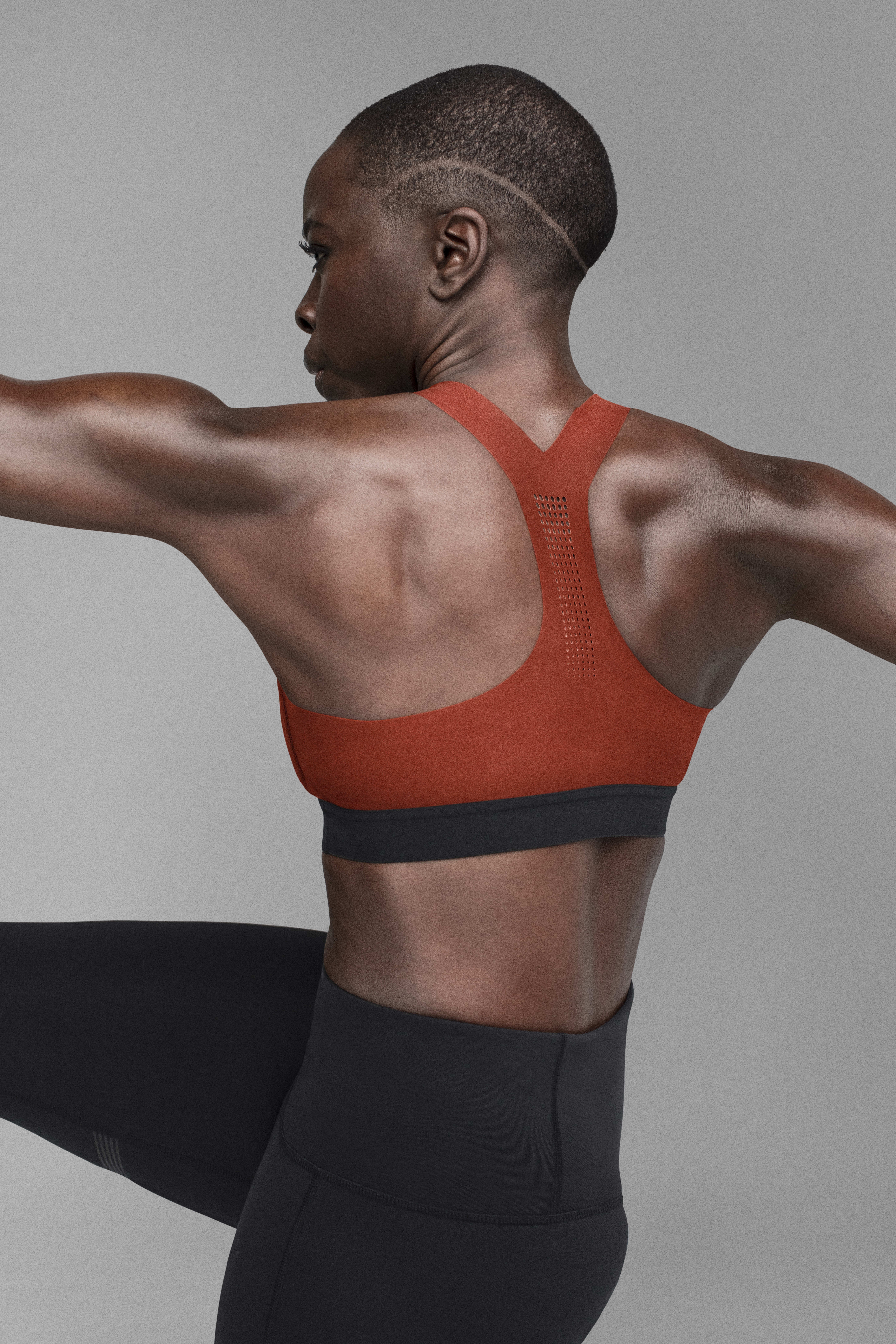 Gurira is wearing the Reebok PureMove Bra.