Skate Kitchen Founder Kabrina Adams Is Chasing Many Interests—In Her Pyros
If you rewind back to the '90s, it was a time when self-expression ruled street style, punk and hip hop were taking over the air waves and Reebok was staking its claim on innovative footwear.
Designers at the time were daring, fueled by creativity and the advancement of technology. People were seeking reinvention and in pursuit of the next big thing.
To meet the need for style experimentation and give the people what they want, Reebok released the Pyro silhouette in 1992. Back then, it was a pioneering racing shoe with bold details and legendary technology. More than anything, it was a sneaker ahead of its time. Fast forward to 2018, and Reebok has decided to re-release the Pyro in its original form for a new wave of style seekers looking to take a different path.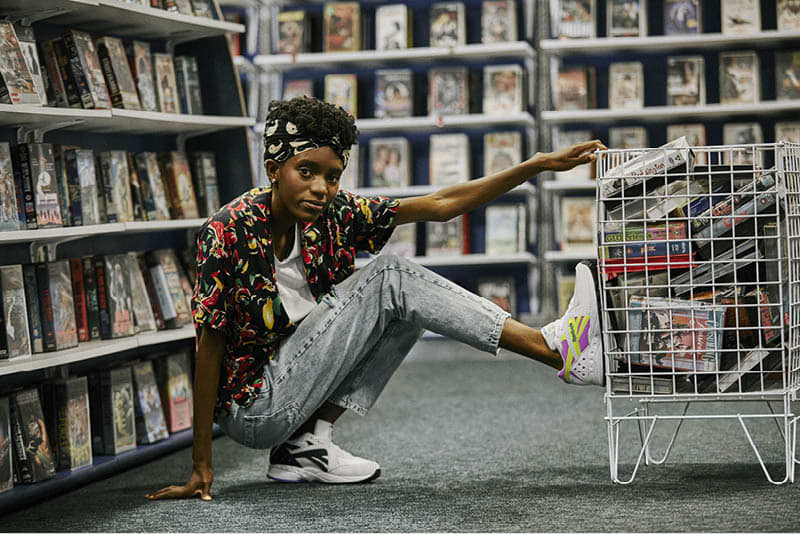 Kabrina Adams aka Moonbear is a founding member of the all-female New York City skateboarder crew, Skate Kitchen. She's a videographer creating her own videos for Youtube, an actress, a DJ, and a fierce advocate for women. While rocking Pyro in her latest '90s inspired photoshoot for Reebok Classic, Adams explains why she refuses to be confined in her career and in life and has carved her own way.
"I don't like being labeled because when you're not labeled you don't put yourself in a box. So you let yourself do a lot of things. I believe everyone should do what they want because you only have one life, so you might as well live it up."
The innovation of the '90s with advanced silhouettes like Pyro and the uninterrupted way that people expressed themselves before the days of Instagram and social media is inspiring to Adams.
"With my style, I want to dress more individualistic. There's a lot of good stuff from the '90s. I grew up right when technology was starting so I'm like going along with it as it grows. The '90s was very colorful and hip and cool."
For Adams it's never been about traditional paths to achieve her goals. She embraces the unknown and doesn't want to put a limit on where her creativity and career could go. When asked about her story and next steps, she remains positive but without limiting herself to possibilities.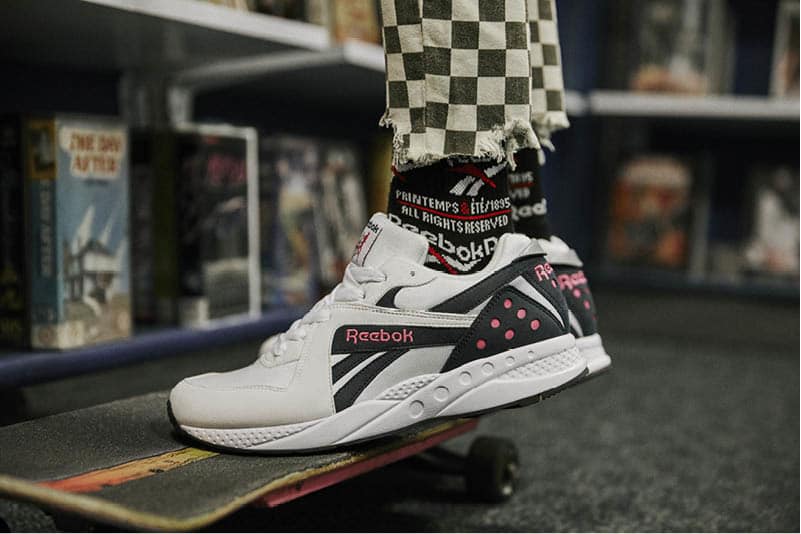 "Oh man, I can't define my story yet because it's still happening. I feel like I'm just reaching the best parts of it."
Having started an all-female group of skaters, Adams is proud to not only be a leader for women but someone who breaks down and challenges conventional gender roles.
While being unafraid to make statements with her style and consistently remaining true to who she is, Adams poses an important question:
"Being bold and brave helps shape who you are. To be bold, you have to be out there. If you're not brave and if you're not bold, then what are you doing?"
How has Adams story inspired you? Tweet @ReebokClassic and tell us!
For more information on Pyro click here.