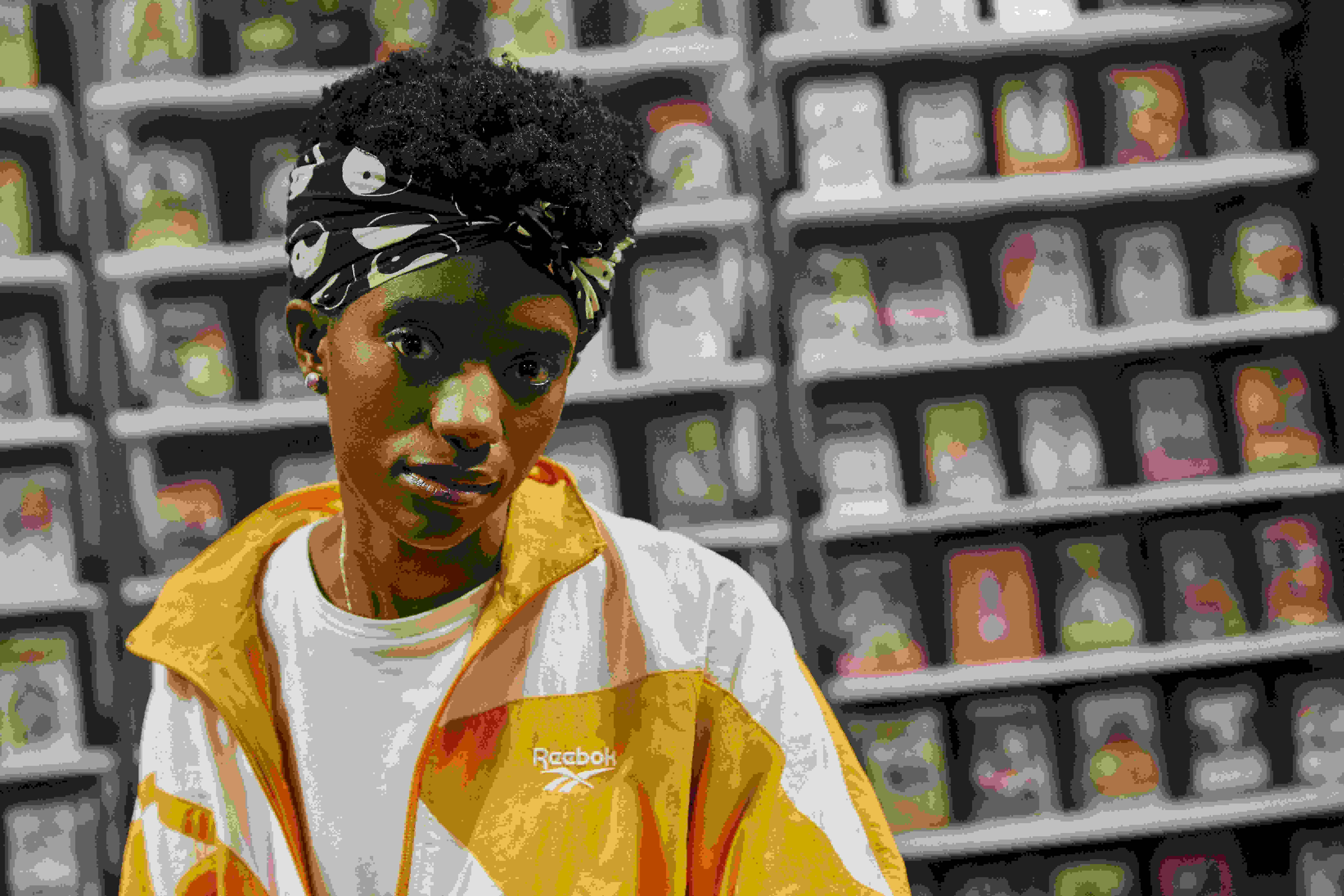 Skate Kitchen Founder Kabrina Adams Is Living Life on Her Terms
Skate Kitchen Founder Kabrina Adams is on a mission to encourage women to own who they are.
While most people spend their twenties in a twisty and turny route to finding their passions, Kabrina Adams (aka Moonbear) is unapologetically herself, and focused on embracing the journey and trusting her instincts.
As a founding member of the all-female, New York City skateboarder crew, Skate Kitchen (recently turned into a feature film), Adams is challenging the status quo and taking down gender stereotypes in a male dominated space.
For her, skateboarding is so much more than a mode of transportation. It's a culture, a way of life, and an escape from the hectic vibes of the city.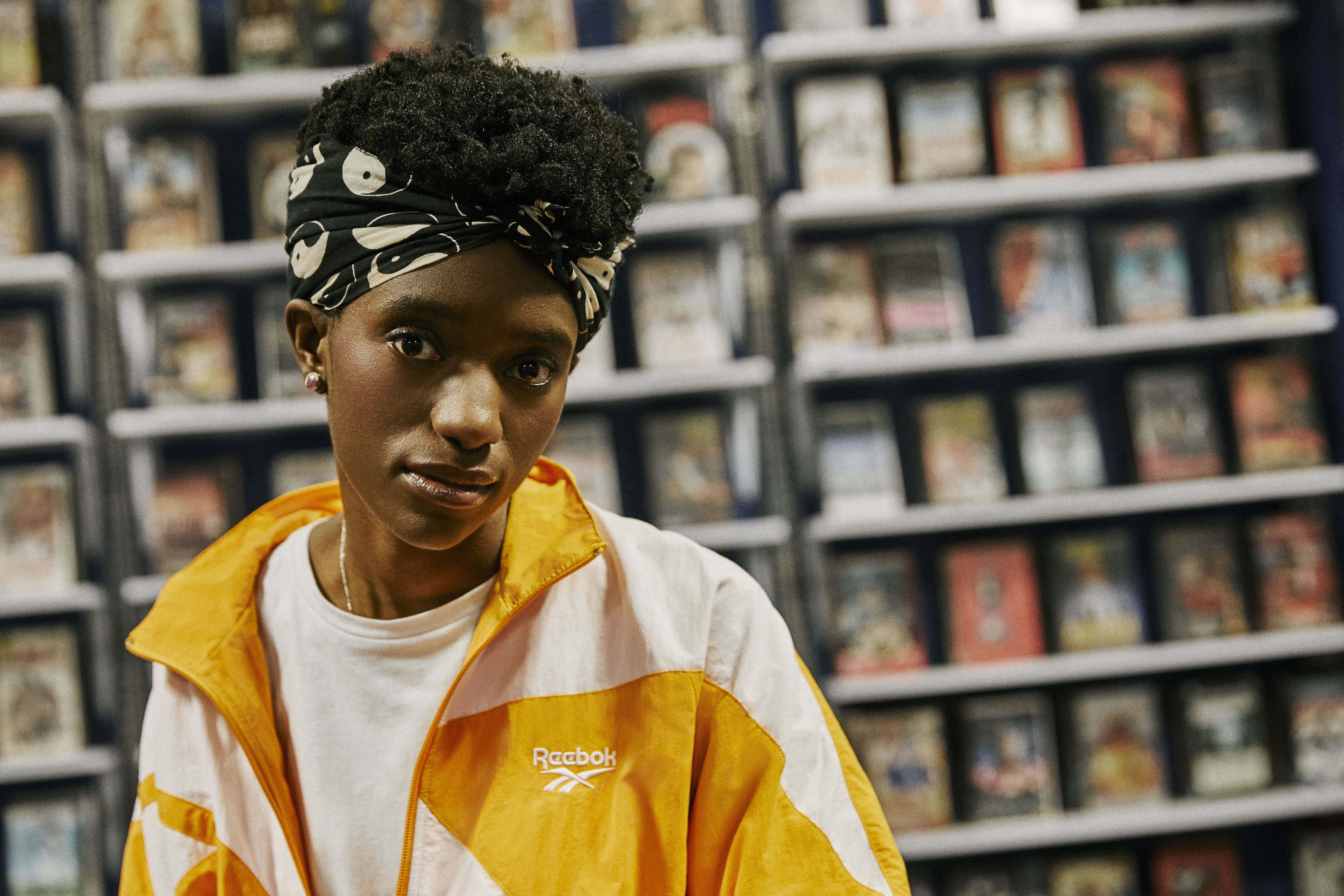 "As long as I can walk and use my legs I'll have a skateboard with me. I love going down Broadway at 5 o'clock in the morning. There are no cars, there are barely any people outside, and I can keep going and going. I can go through the middle and feel like I'm free."
Not only did she begin Skate Kitchen, but Adams is also a videographer, an actress, a DJ and an activist for body acceptance and positivity. Refusing to be put into a box or defined by one category, Adams uses all different outlets to express herself and stay unconventional as a creative.
That's why she's wearing the recently re-released Reebok Classic Pyro silhouette in her latest photoshoot for Reebok. It's a bold, '90s sneaker ahead of its time that stands out among the rest with innovative technology and classic designs. The '90s was a decade known for self-expression and exploration, so it's an appropriate setting for a shoot for Adams, who is hellbent on being authentic, daring and true to who she is. She's focused, free and uninhibited and plans to stay that way for as long as she can, teaching herself to be present and in the moment.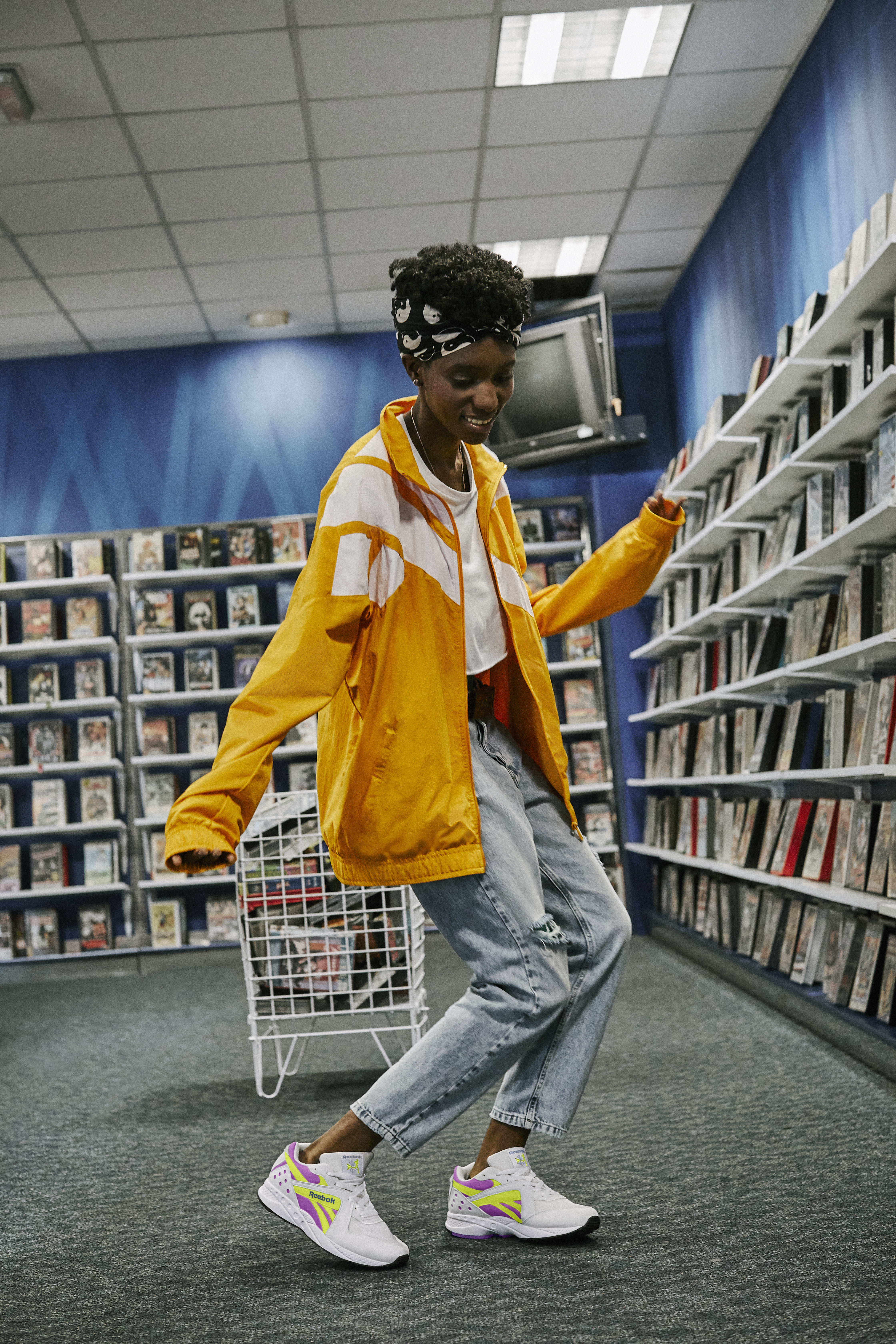 "I believe everyone should do what they want because you only have one life."
Adams says DJing has been a chance for her to connect with other people and that it can make her feel powerful in a different way.
"I think I feel most confident when I'm DJing. There's something about making a crowd of people all move together. Not a lot of people can do that. I think that's a really good feeling."
And don't be shocked if you find Adams walking around the city with a retro styled jacket layered over…nothing. As an advocate for women and someone who speaks passionately about being proud of her body, Adams has begun a movement and shares her insights on her website Free My Boobs. In her posts she expresses why it's important to her and encourages women to embrace who they are and to boldly own it.
"With nipple stickers it's more I just want to normalize like having your boobs out. I don't think it's a problem. If you want to do something that's crazy and you think you can do it you probably will do it because you believe in yourself."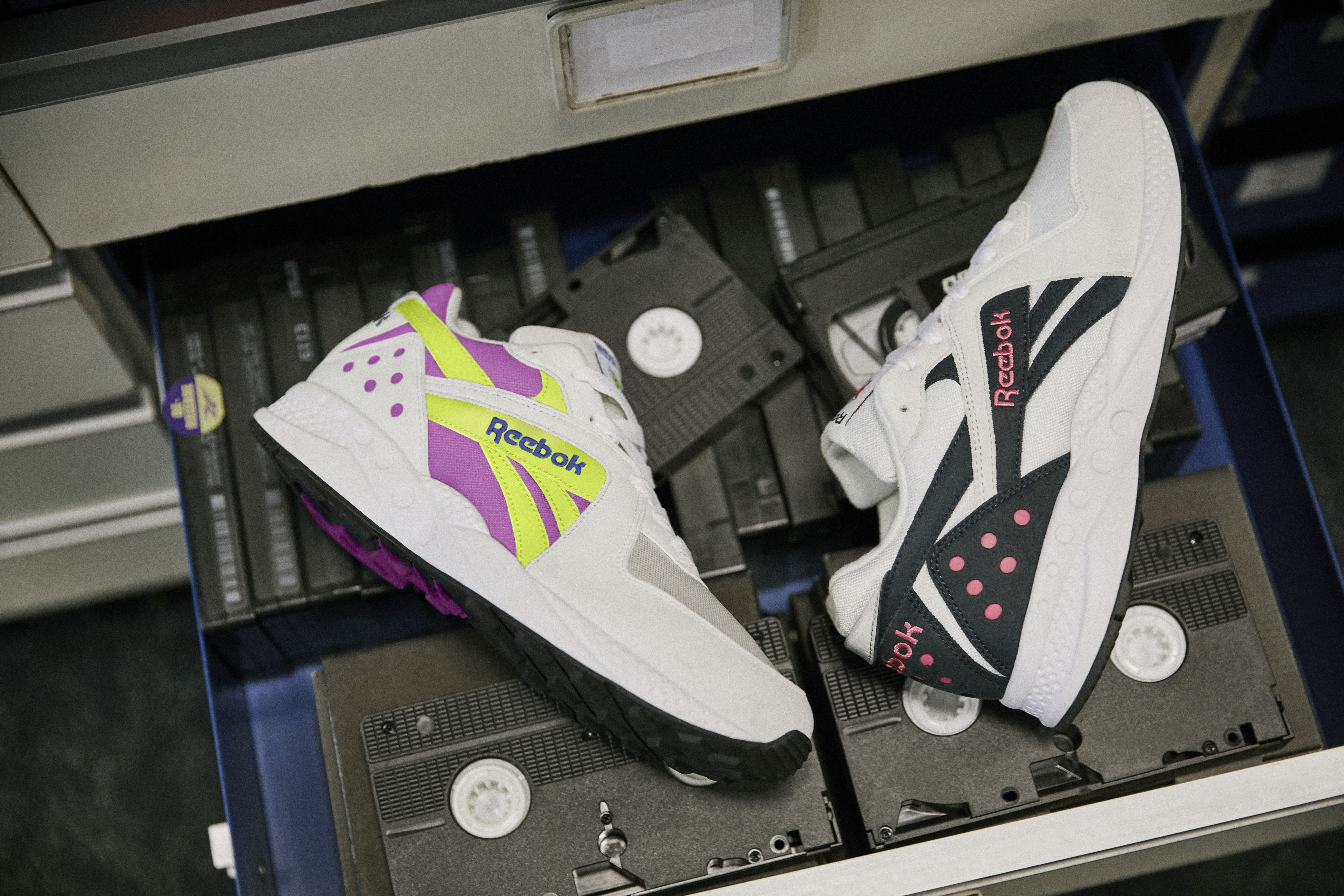 While Adams has had a lot of success early on in her life, she still has so much more she wants to accomplish and has seen her share of hardships and struggles. She uses these times as teaching moments to keep her pushing forward, becoming unafraid of what's to come next.
"I've drawn strength from a lot of failures because that's how you learn. When I fail, it's like I didn't reach my goal yet. So I need to get back up and get to that goal."
How has Adams story inspired you? Tweet @ReebokClassic and tell us!