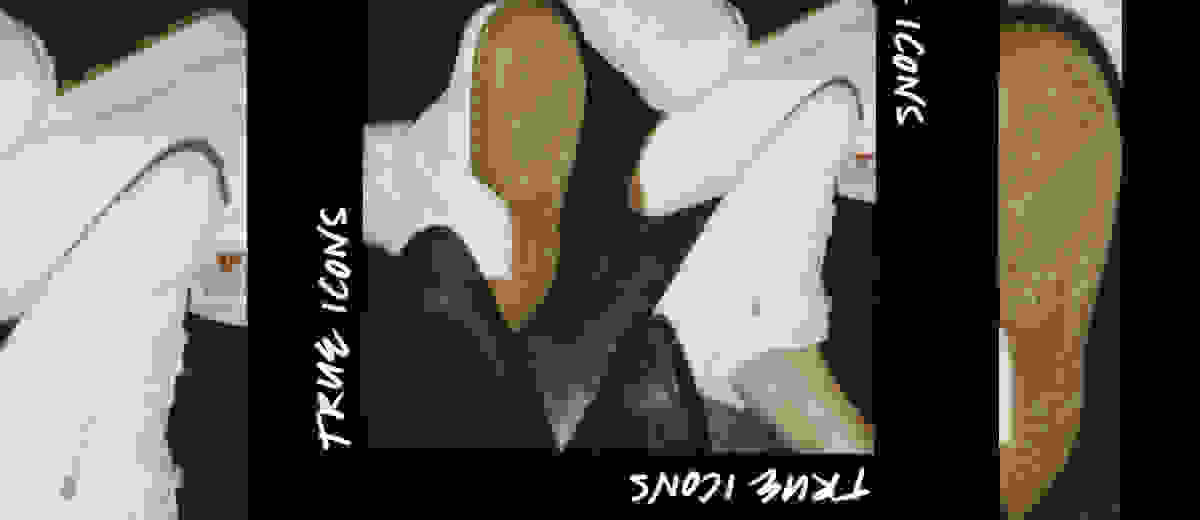 The Best White Leather Sneakers
Your next pair of white leather sneakers is on this list.
You can always count on a white leather sneaker. It goes with just about everything and the leather makes it durable, reliable and unfailingly on trend. Luckily for us, white leather sneakers are a lasting style staple in a world of constantly changing footwear trends.
From creating the first fitness shoe made for women during the fitness craze in the '80s to innovative running silhouettes in the 90s, Reebok has always led the charge when it comes to classic, white leather sneakers. These silhouettes have endured the test of time allowing them to become iconic and timeless.
While we love the stories that come from well-worn pairs of classic white leather shoes covered with scuffs and marks that tell all of the places the wearer has been, there's really nothing like a pair fresh straight out of the box. The stark white leather sneaker is simplistic and stands out as minimalist when all you're looking for is a shoe without all the bells and whistles. Check out our roundup for your latest pair!
This '80s court classic is an OG. No need to mess with success the Club C is the quintessential white leather sneaker that's trendy and comfortable. With its clean soft white upper for support and low-cut design these heritage sneakers remain at the top of our must-have list.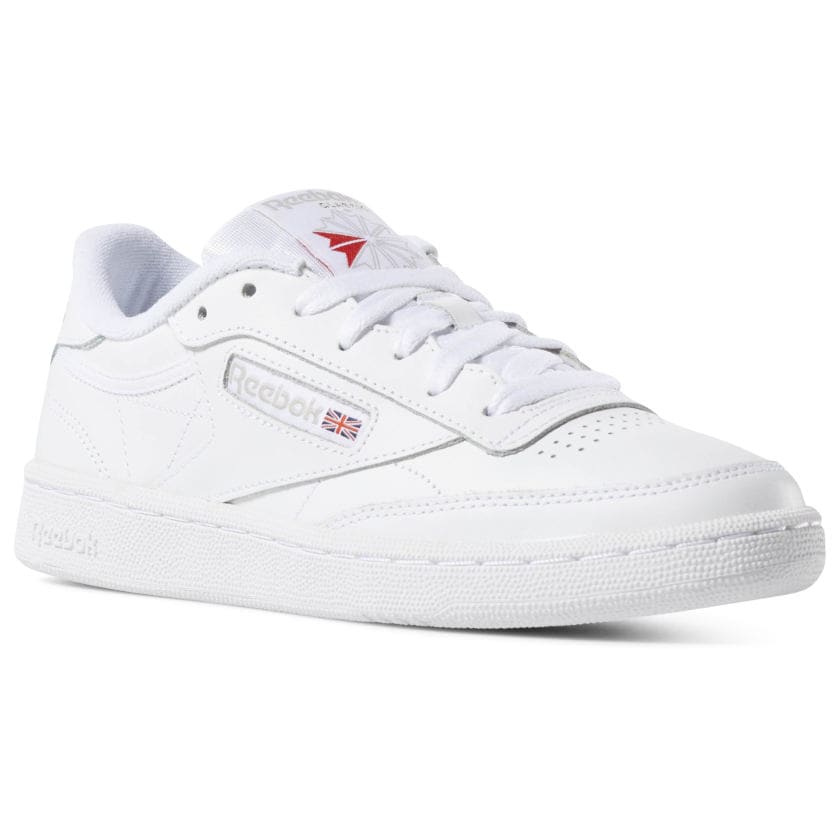 Club C 85, $70; Reebok.com
Never one to be outshined, the Classic Leather is for those looking for a chunkier white leather sneaker. First released in 1983, the soft garment leather and rubber outsole keep it original and classic. Embrace the dad shoe trend like celebrities and models on and off the runway have done before you because we think this is one of the easiest go-to white leather sneakers to wear of the bunch.
Classic Leather, $75; Reebok.com
Separating itself from the white leather sneaker pack is the Workout Plus. Originally released in 1984 its known for its iconic H strap. The Workout Plus became known as "the soldier" in New Orleans where the shoe took off in popularity and part of the street style uniform there. The shoe's heritage and authenticity make it unique.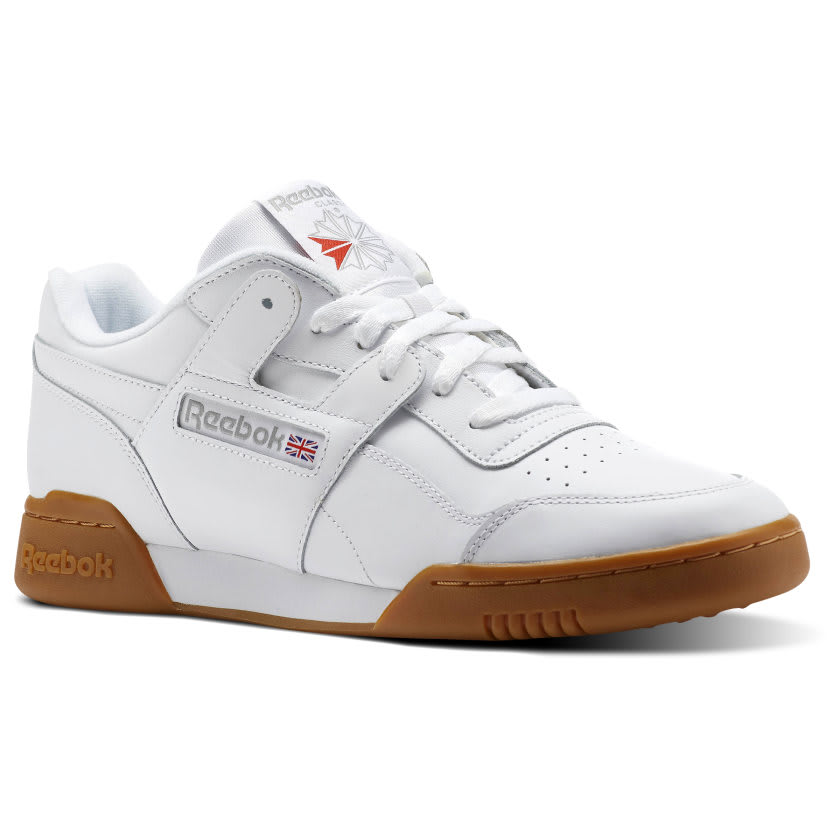 Workout Plus, $80; Reebok.com
The Freestyle made history at its debut by being the very first athletic shoe made exclusively for women back in 1982. Popularly and fondly referred to as the 54'11 (in reference to its OG sale price) with a soft leather upper and terry cloth lining, the Freestyle continues to be a sneaker that transcends time. The Freestyle stands as a symbol for women giving them permission to sweat in the '80s, becoming a street style icon in the 90s and continues to represent strong women today.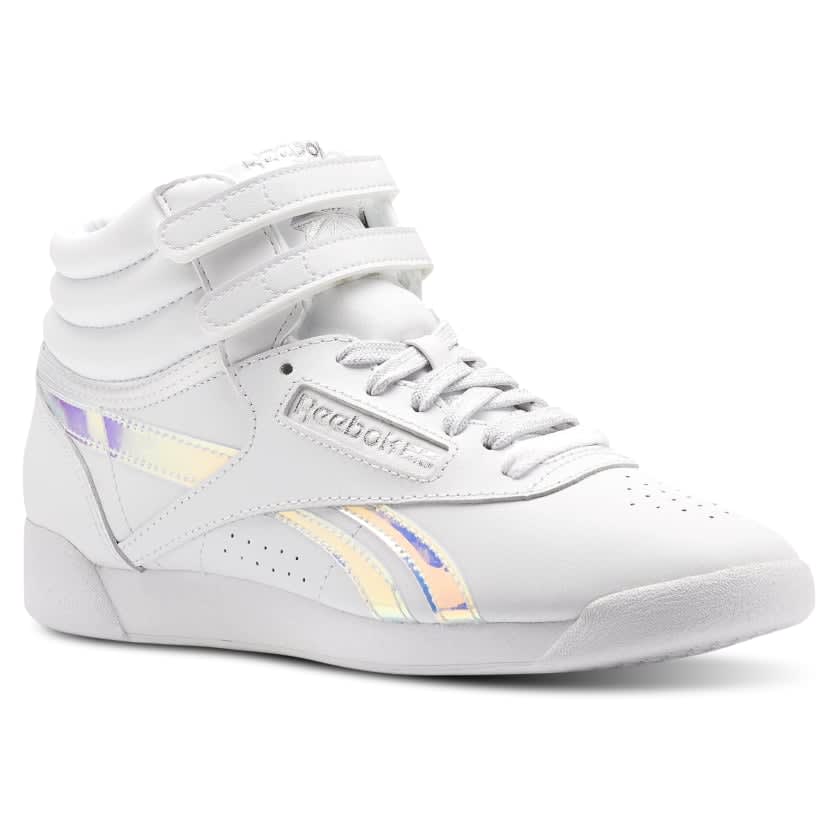 Freestyle Hi, $75; Reebok.com
It's back to the basics with the Ex-O Fit. Another 80s baby introduced in 1983, this OG sneaker is actually a slightly tweaked copy of the Freestyle for the guys. From sneakerheads to style seekers, these white leather sneakers with their full grain leather upper give support and satisfy the need to find the perfect trendy high-tops that you can wear every day.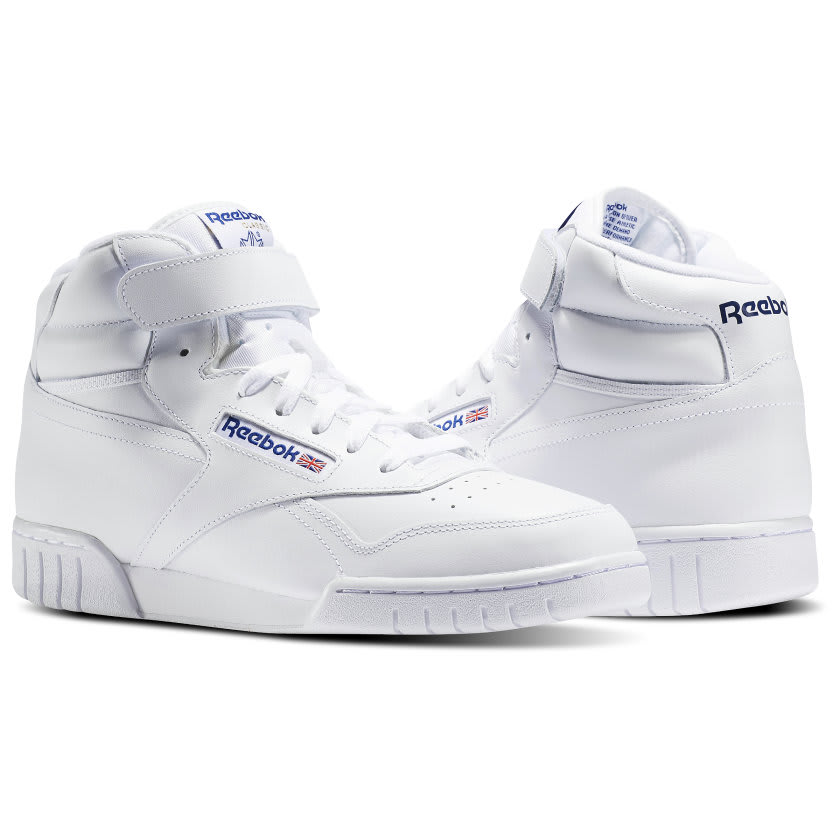 Ex-O Fit, $85; Reebok.com
These white leather sneakers should come with a tiara. The Princess is super smooth and clean with subtle stitching that allows you to wear them with any style outfit. Made for those looking for a bit more cushion in the sole, they're lightweight and include padded foam sockliners for extra comfort!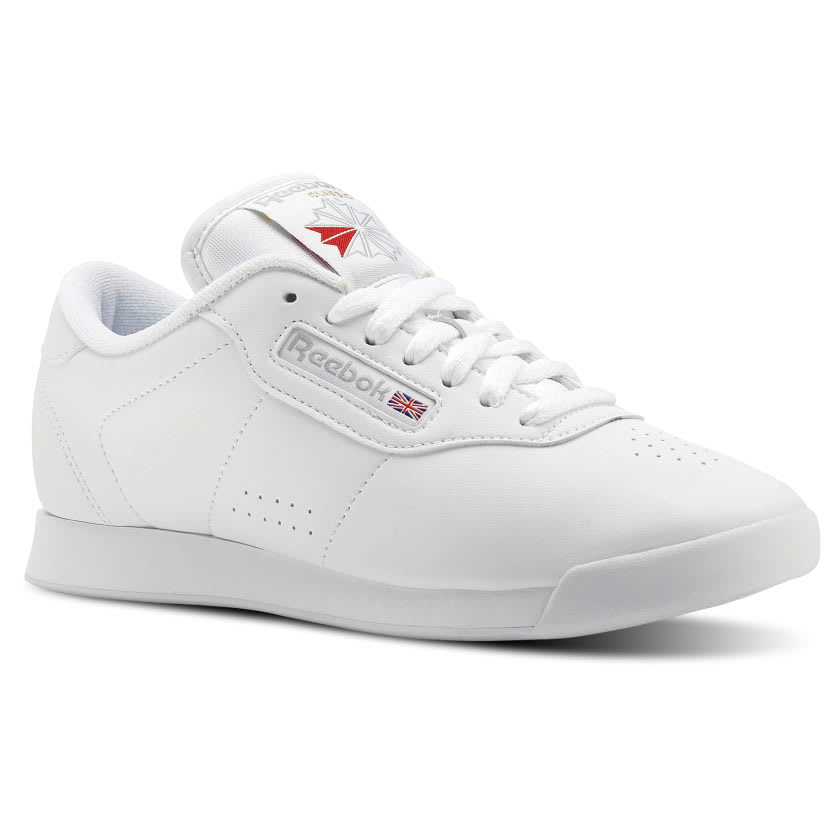 Princess, $50; Reebok.com
Shop more white leather sneakers here.