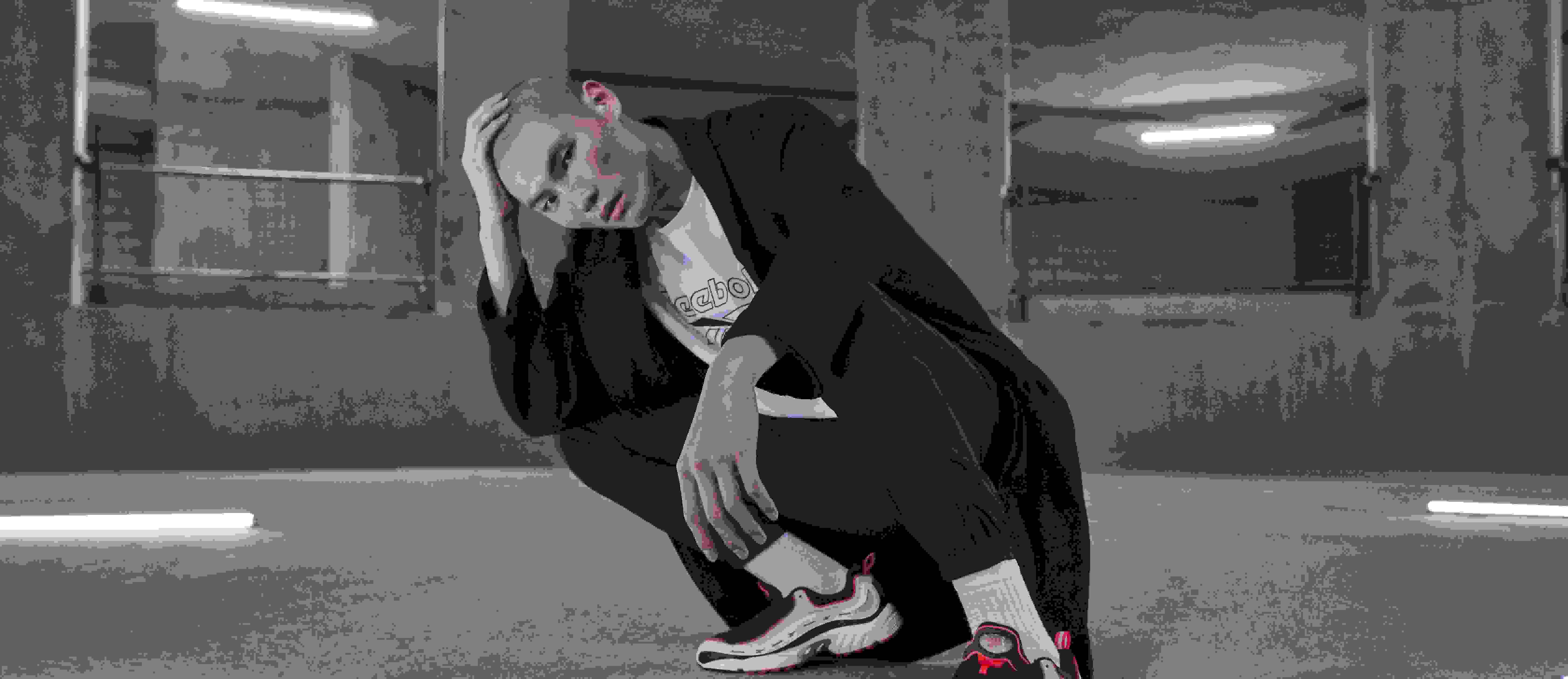 Jean Chang is Bringing the Sneaker and Art World Together
The Chinese model and graphic designer talks style and why it's better to stand out.
As a model and graphic designer, Jean Chang's life is at the intersection of both the art and fashion worlds. A perfect place to be for someone whose creative passions are fueled by experiences.
"It's the excitement of what the day ahead holds. The new people I'll meet, the new experiences I'll have. Live every day as your last," says Chang.
Chang is not someone who chooses to dwell on the past. As an artist both on the runway and in his drawings, he chooses not to focus too much on one thing. Consistency and conformity are not in his vocabulary. He'd rather stand out, take risks and keep moving forward in his career by meeting every challenge he faces head on.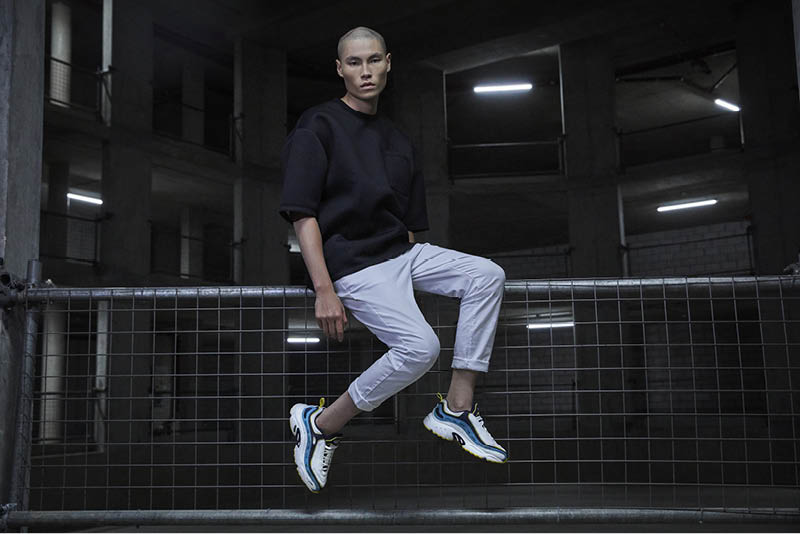 "Every moment, every second is totally different. It won't stop. So, I'm making it count. It feels too bad to dwell in the past, so plan to do something different with every chance you get."
That's why Reebok Classic chose to partner with Chang for the re-release of the DMX Daytona silhouette. A sneaker born in the 90s and released in 2000, the DMX Daytona featured a sleek, streamlined upper design on top of a DMX Moving Air stimpak, recessed into the mid-sole.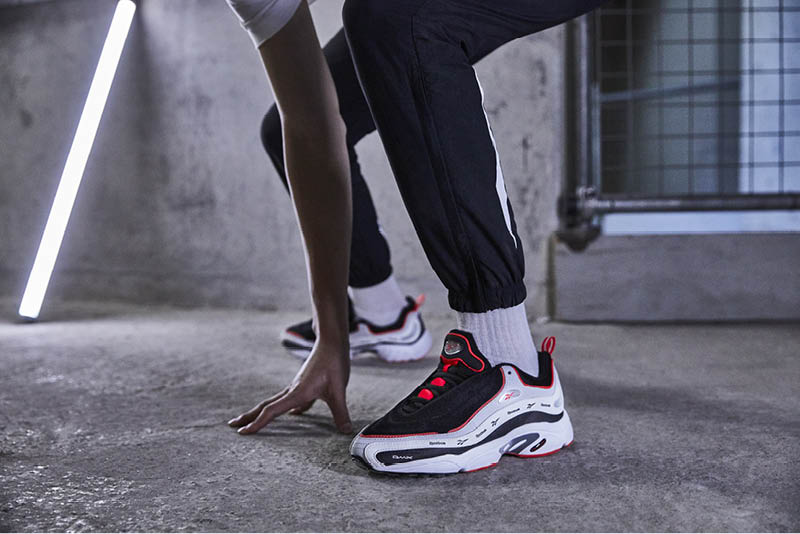 The DMX technology, way ahead of its time, continued to represent the vision of future innovation. With its bold, futuristic graphics, the sneaker was released to a culture that has an appetite for change and was looking for reinvention. It was influenced by the hype of the millennium and dropped at a pinnacle point, as the world explored the uncharted territory of Y2K.
Uncharted territory is Chang's sweet spot. Like the Daytona DMX, which were re-cut and re-imagined to be totally unexpected, Chang thrives on being out of the box and not knowing what will happen next.
As someone who has experience challenging the norm, Chang chooses to wear all black outfits as his statement look. In a world with it can be so easy to overcomplicate a look, Chang steers clear of the noise and keeps his style minimalist and simple allowing him to break out from the pack and set a tone.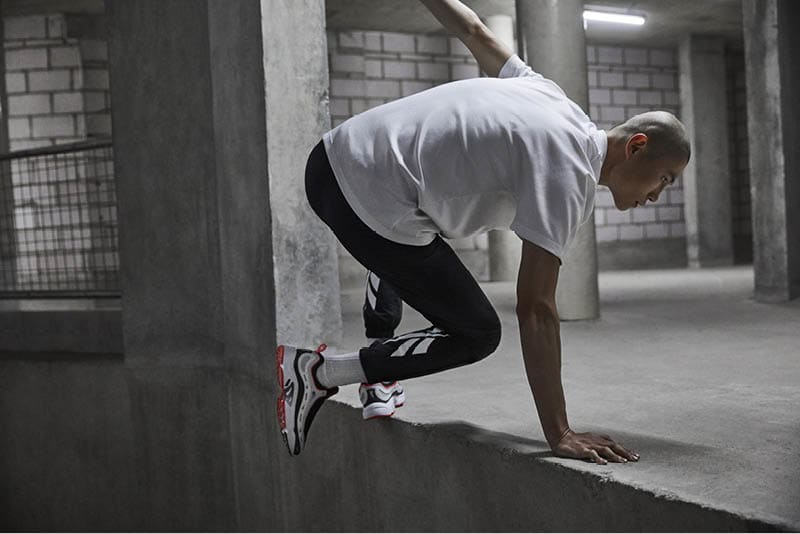 "I think it's better to stand out by being yourself. Everyone in the world is different, we all have different personalities, we all have different creators, so for me I just keep my head straight, and do the best I can to be myself."
In addition to his all black aesthetic, Chang has an Earth is Not My Home tattoo, a nod to his need to strive for more, something beyond himself. He also has his 'words to live by' inked on him.
"It's important to keep pushing forward. I have a tattoo that says, 'Do nothing but the best', I live that motto."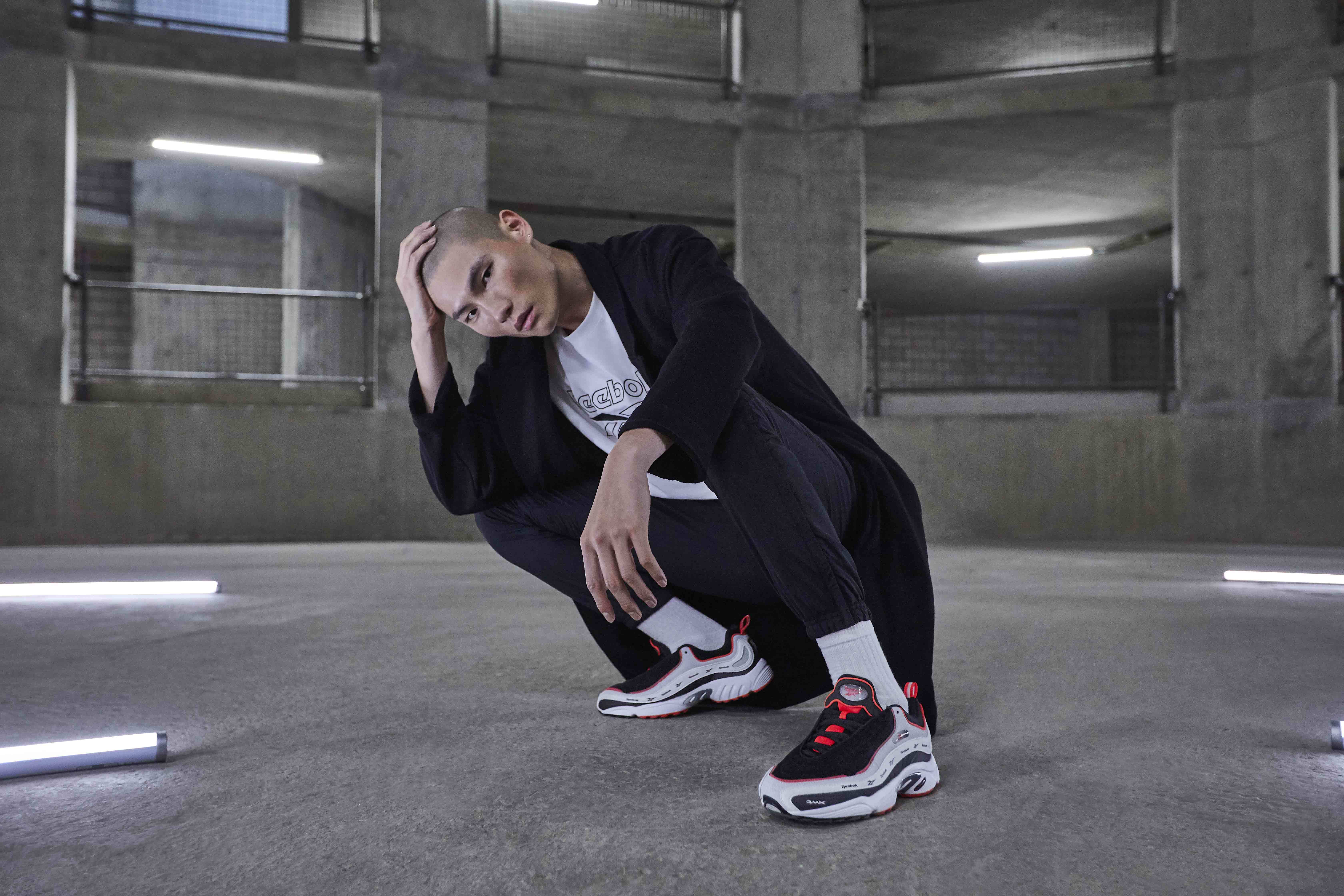 For Chang success is being anything but ordinary in his art and style and continuing to explore the creative space for what else may be out there that hasn't been discovered yet.
For more information on the DMX Daytona click here.