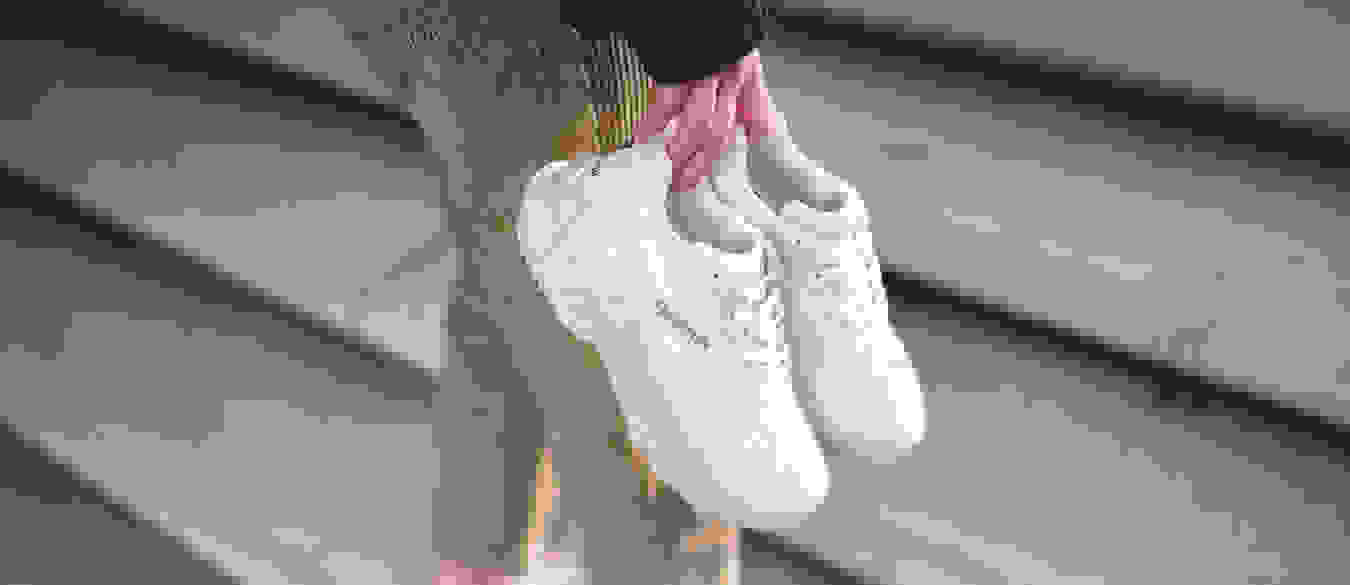 Why this Female Sneaker Photographer is Encouraging You to Go Outside Your Comfort Zone
Photographer Malina Florentine talks about being a woman in a male dominated industry and how her art speaks for itself.
For 25-year-old
Malina Florentine
, photography has always been part of her story, but she never could have predicted that her love of photography would eventually lead her to a passion for footwear. Back in 2009 Florentine started a blog called "Looking through a Camera Lens" as a way of sharing her photos and worked as a journalist until she gave it all up in 2017 to work full time as a photographer.
Taking a leap of faith is par for the course for Florentine, who believes that breaking outside your comfort zone is the only way to live.
"I think just for life in general it's really important to step outside the comfort zone. If I didn't, I'd spend all of my life watching TV with my cats instead of going on adventures, exploring new places, meeting a lot of awesome people. Life is just more exciting and inspiring outside of the comfort zone!"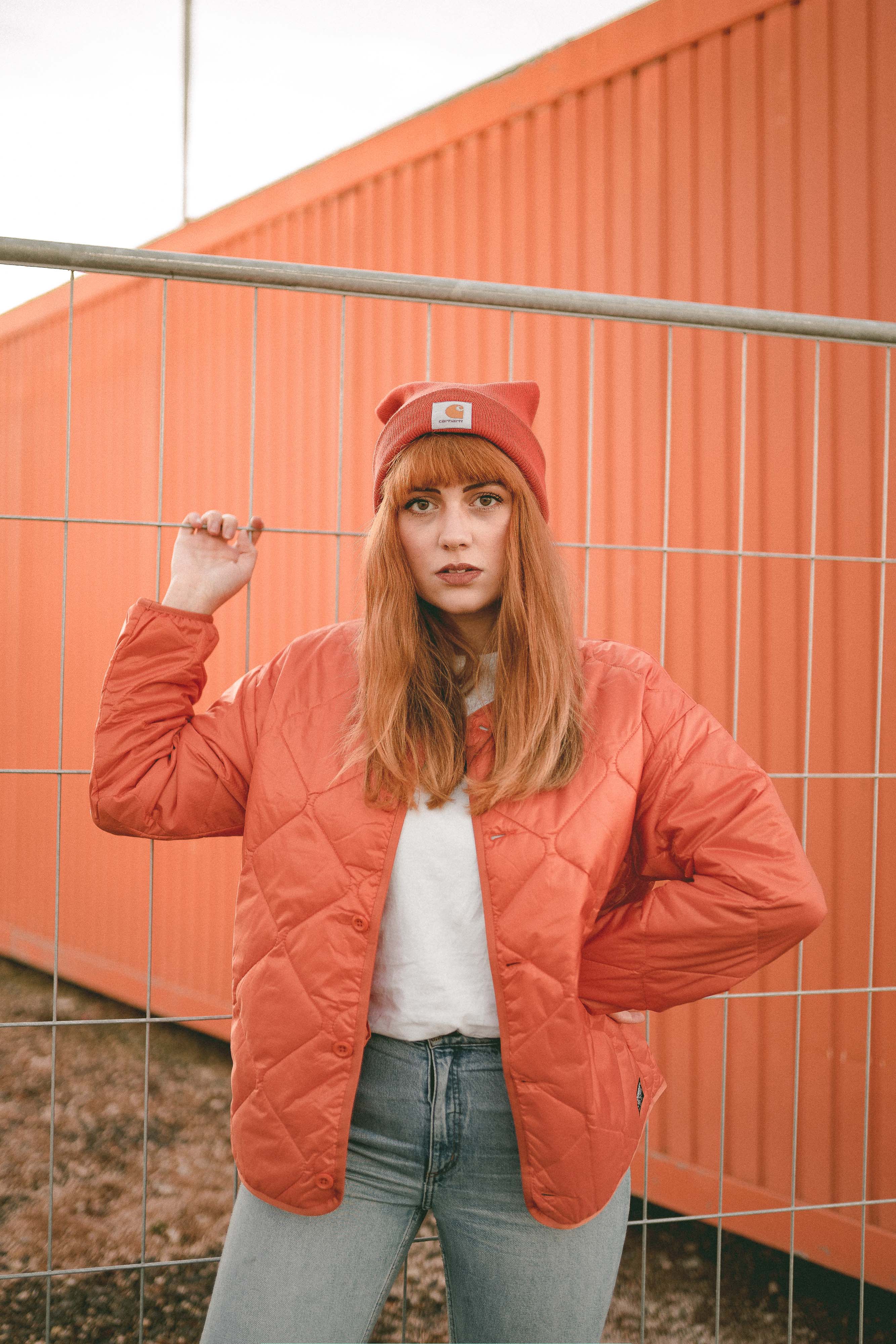 In following this mantra, Florentine wound up doing something completely new with her craft and became inspired.
"I've always liked sneakers but I actually hadn't really been into sneaker culture until I got a job as a sneaker photographer for one of Germany's retailers one and a half years ago where I mainly specialized in women's footwear. Ever since then I've been absorbing everything regarding sneakers."
Having fully immersed herself in sneaker culture Florentine realized that representation of women within the space was limited and that in order to do her job she'd have to prove herself more than her male counterparts.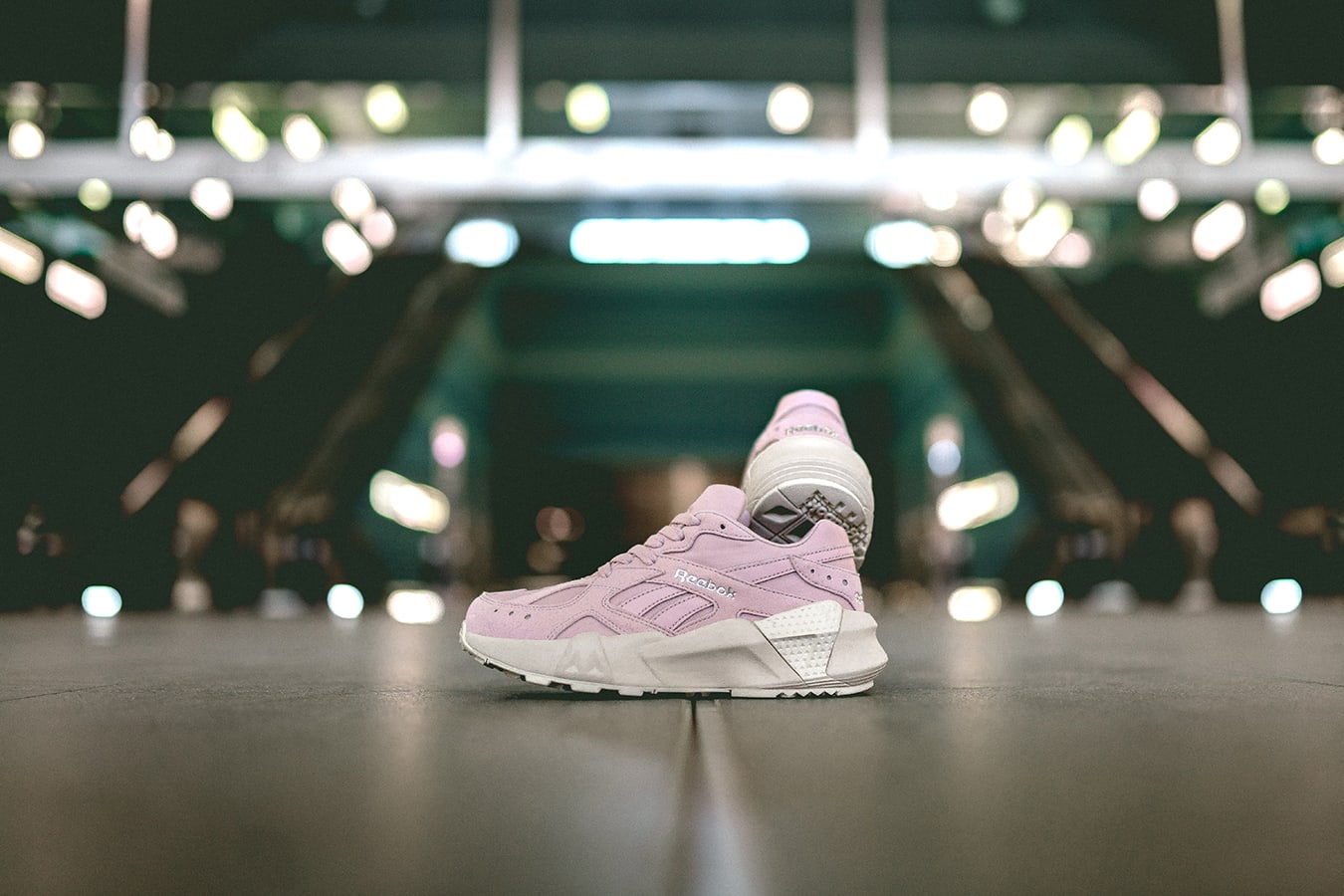 "I quickly noticed that sneaker culture isn't really representative of women and is completely dominated by men. For me personally the biggest challenge is that pretty much everyone completely underestimates me and is really surprised when I tell them what my job is which sometimes makes me sad. Just because I'm a young girl it doesn't mean that I don't know how to handle a camera, lightroom, photoshop, know how to properly lace kicks or how their shape is supposed to look like on photos."
As a female photographer in the sneaker space Florentine uses her work to speak to her talents. During a recent shoot for Reebok Classic's
Aztrek
silhouette, she once again took herself beyond what she's used to and took her own path to get the best shot.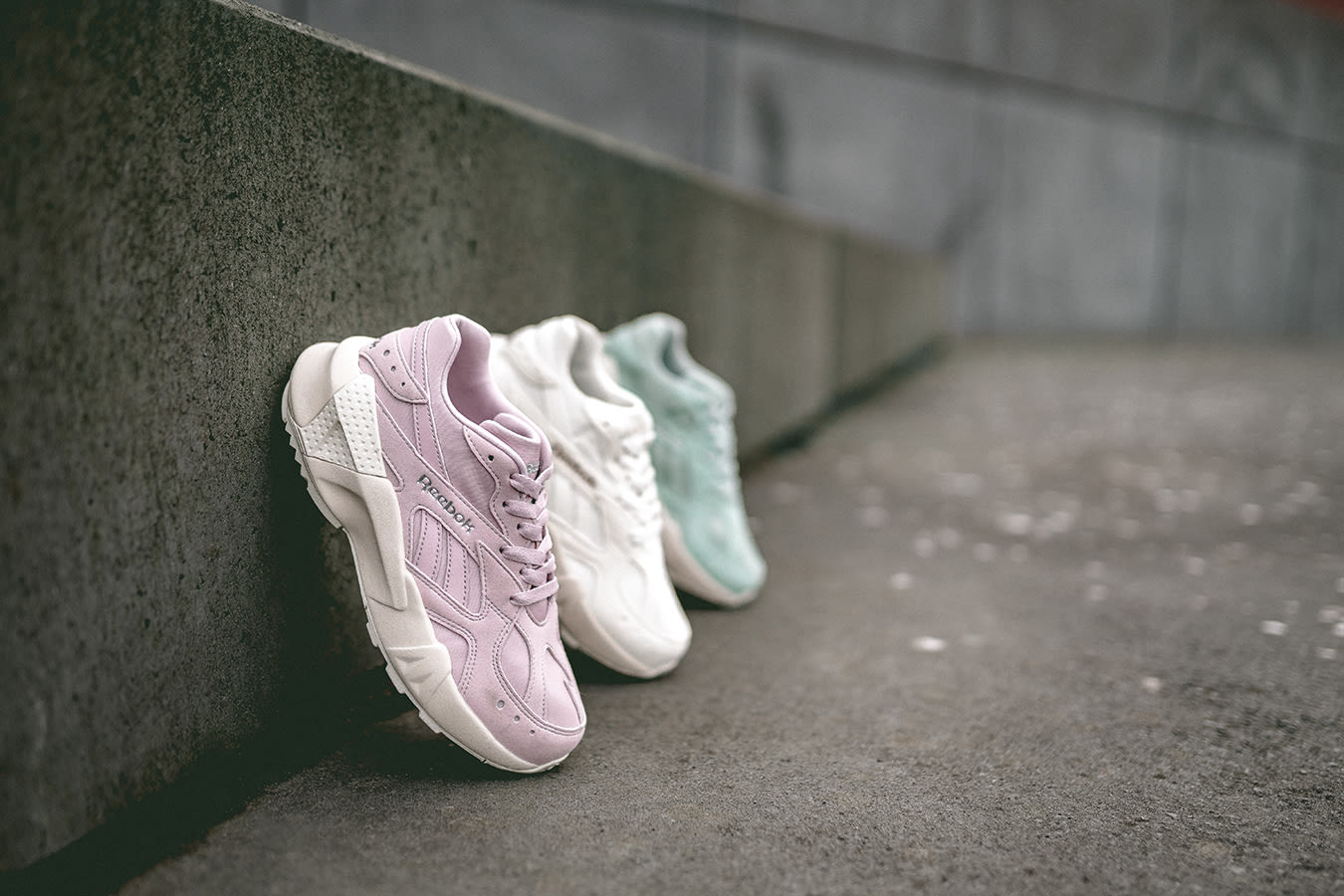 "I got out of my comfort zone, went to Hamburg, met up with a friend and explored a district I haven't been to before. I was completely overwhelmed by all the possible locations HafenCity had to offer. We had a lot of fun shooting and just went with it."
After observing the gender discrepancies within the sneaker industry for herself, Florentine is committed to keeping the conversation going and is proud to be part of breaking the glass ceiling in the industry.
"There are a lot of girls out there who totally kick ass at what they're doing and need to get recognized as creative individuals by brands, retailers, people working in the industry. There's definitely been a bit of a cultural change already, for example unisex sizing. There's still a lot to do though because there are more and more women rocking sneakers everyday who also want to be part of that culture. So please let them take part in it. A friend of mine and I are actually planning on starting a Podcast for female Sneakerheads this year especially regarding that topic."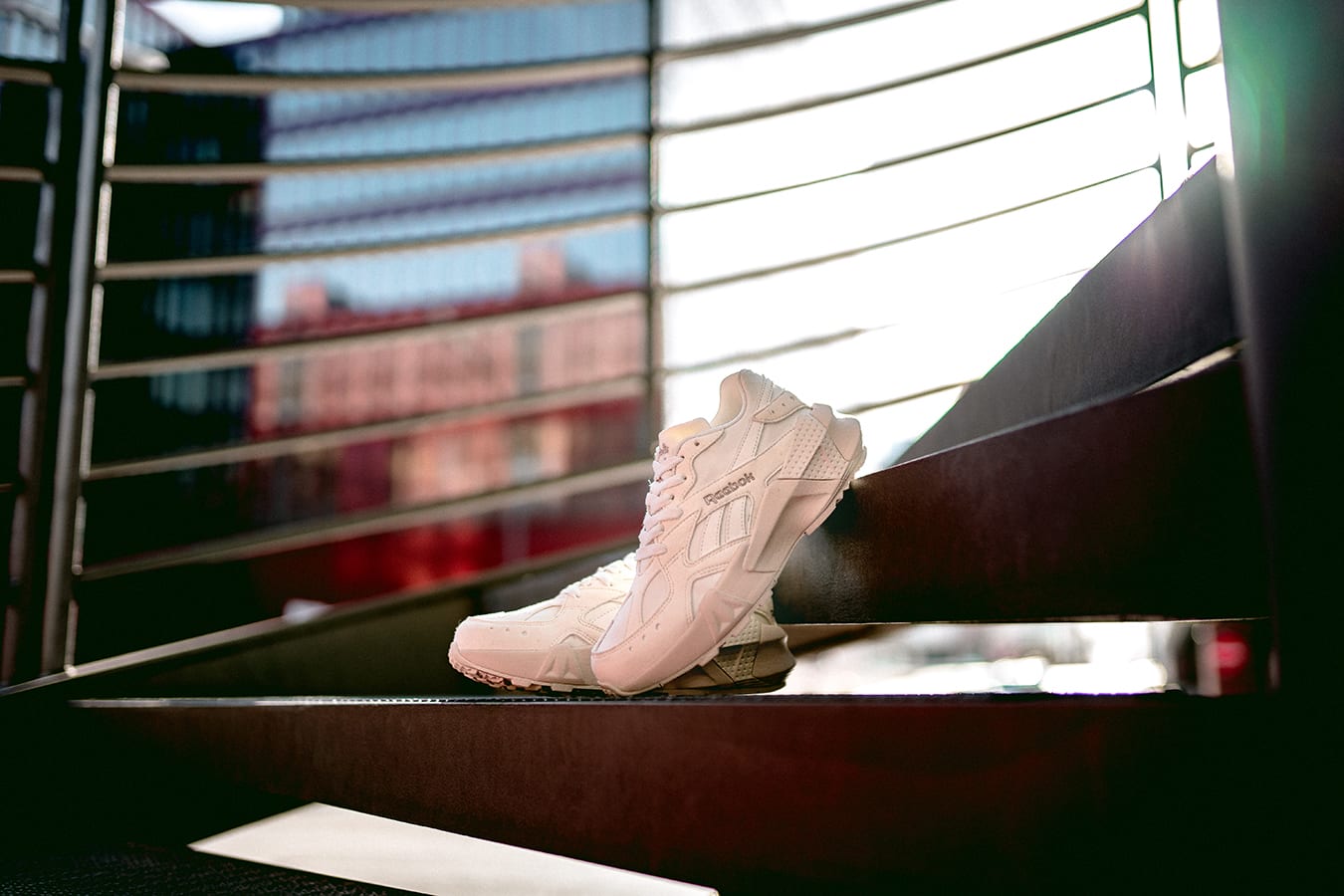 She also has some advice for women who want to pursue a career in photography and it's all about women supporting women.
"Never give up, get yourself out there, connect with people, support each other, push yourself, constantly learn new things, do it with a passion and most importantly: have fun at what you're doing!"
To check out the full Aztrek collection
click here
.