These are the '90s Sneakers for You
These '90s sneakers are for anyone looking to throwback their style with a retro classic look.
It's no secret that the '90s are back and better than ever. Whether it's grunge-inspired, bold pops of color or anything in between, 90's style has unquestionably made a strong comeback.
Now more than ever, this trend is resonating with street style aficionados everywhere. One thing's for sure, the '90s aren't going anywhere. This trend is here to stay. It's so easy to incorporate this look into your everyday style as it's just the right mix of polished meets perfectly imperfect. What better way to show off your throwback style than with a pair of cool kicks? You can throw on these '90s sneakers with pretty much any outfit since they're so easy to wear. Effortless-chic is the name of the game with this trend, and these '90s style sneakers are no exception. You'll definitely want to add these classic shoes to your rotation.
The best part about these '90s throwback shoes? Reebok has brought classic styles out from the vault and redesigned them to incorporate modern elements. A venture back into the Archives has allowed the brand to revamp some of the most iconic silhouettes. All of your favorites have returned with new details. These re-engineered '90s style sneakers are just what you need to add a retro touch to your outfit. Think your everyday essential with a fresh twist. The past meets the future in these vintage-inspired sneakers. This decade continues to be a style staple, so get ready to rock the latest and greatest with these '90s style sneakers.
This revolutionary decade had so much to offer when it comes to trends. These silhouettes are the epitome of '90s style. That's because most of them have come directly from this era. You'll find some of these shoes are almost identical to when they first came out. In fact, many of these shoes have even returned in their original colorways. Reebok has brought back all of the essentials so that you can truly return to another time period. Think platforms, color pops, and mixed textiles. With many of these styles, there are actually multiple versions and iterations, so you can pick which one goes best with your aesthetic. You'll be sporting '90s looks in no time thanks to these statement-making classic shoes.
Are you hoping to rock this trend? Well, look no further. You'll be feeling the nostalgia in these iconic '90s style sneakers. So whether your style is bold, understated, or anything in between, we've got something for you. These street style essentials will keep you looking on-trend and modern. These are the coolest '90s sneakers for anyone on the hunt for retro vibes and throwback style. Comfort meets fashion in these street-style looks. From bright neon hues to chunky "Dad" silhouettes, there's something for everyone in this guide.
The Aztrek Double Nu Pops Shoes are a fresh take on an iconic Reebok silhouette. Released in 1993, this classic style has evolved from an off-road runner. Returning bigger, brighter, and better than ever, these '90s sneakers are ready for a new generation. Reimagined for the future, these '90s style sneakers are playful and fun. They'll add just the right pop of color to brighten up your outfit and your day. If you thought the Aztrek had an exaggerated midsole, get ready to take it up a notch. These '90s style sneakers have a bolder, bigger stacked platform sole. If you can't decide which '90s trend is your favorite, you can have it all in this style. Platform-style meets bold hues with the eye-catching silhouette of these '90s-throwback shoes. The mixed textile adds even more texture and depth to this modern shoe. Rock these kicks if you're looking for a street style staple with a modern edge. Get retro while still keeping it fresh in the Aztrek Double Nu Pops Shoes, the '90s sneakers you never knew you needed.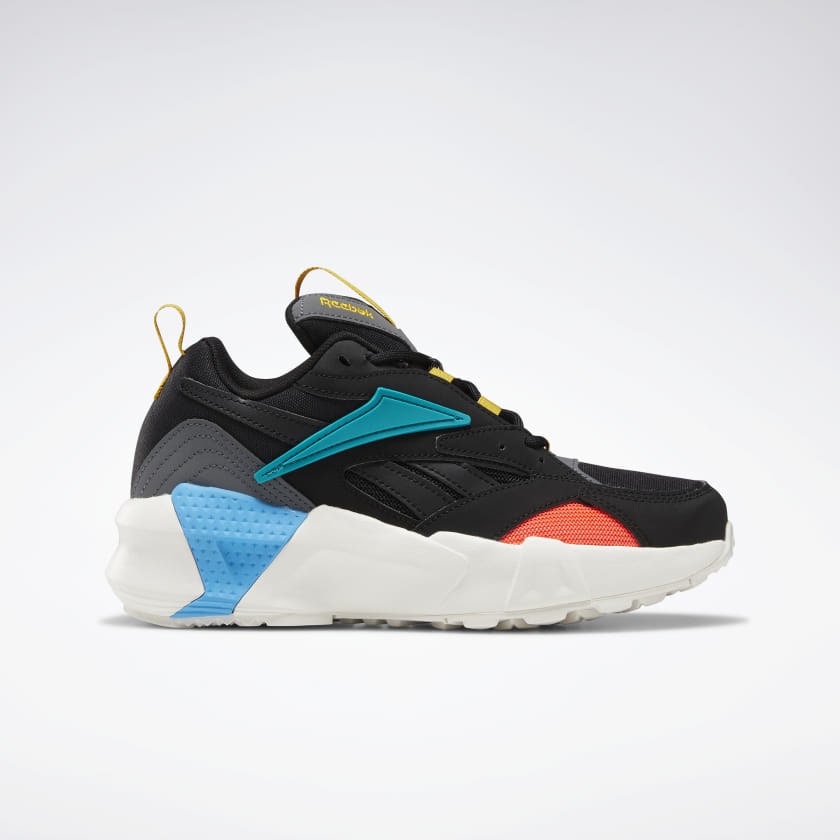 The Instapump Fury OG are kicks for anyone with bold, unapologetic style. Take a chance in these retro sneakers straight from 1994. The Pump technology is an iconic feature that was made to provide runners with a customizable, adjustable fit. The Pump speaks for itself as a moment in history for not only fit, but fashion as well. The design has returned from the athletic archives in its original colorway. When this shoe first came out, these colors were quite literally chosen so that they would be just as bold as the sneakers themselves. Intentionally aggressive, these '90s inspired sneakers are eye-catching. If you're not afraid to be over-the-top, slip into the Instapump Fury OG for a retro look.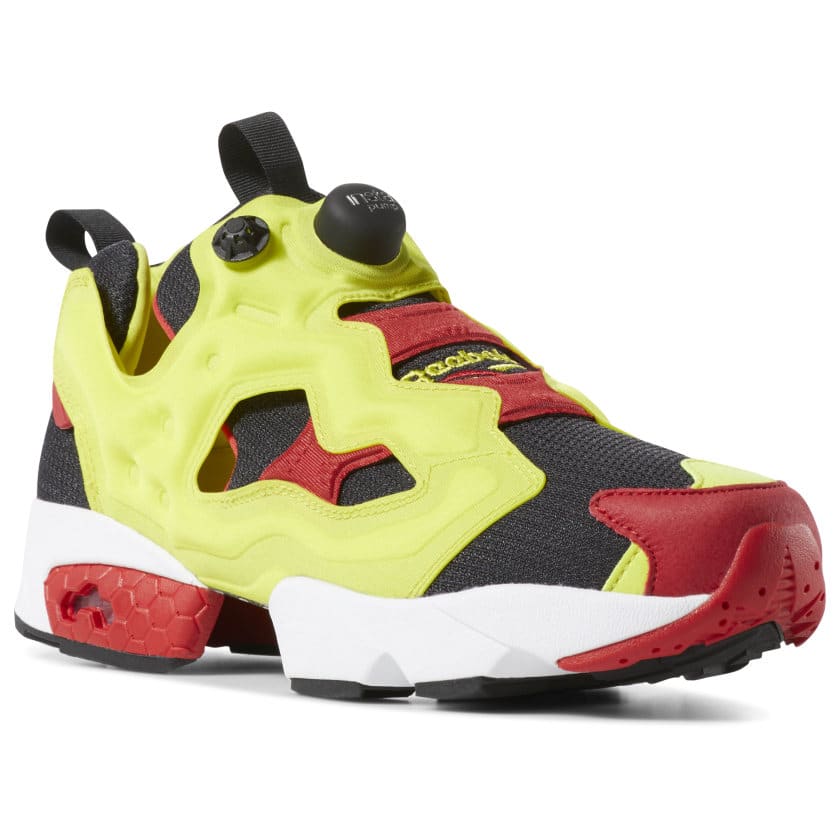 Think the '90s reimagined in this twist on the original Rapide sneaker. First emerging in the mid-'90s, this remake features bright hues that will help you get noticed. These kicks are all about the retro vibes. Whether you're into pops of solar pink, neon lime, or team purple-this '90s sneaker has got you covered. These sneakers have a textured look due to the mixed materials. The synthetic suede overlays along with fabric construction in the upper keep things interesting. Rock the Rapide if you're on the hunt for a comfortable and timeless look.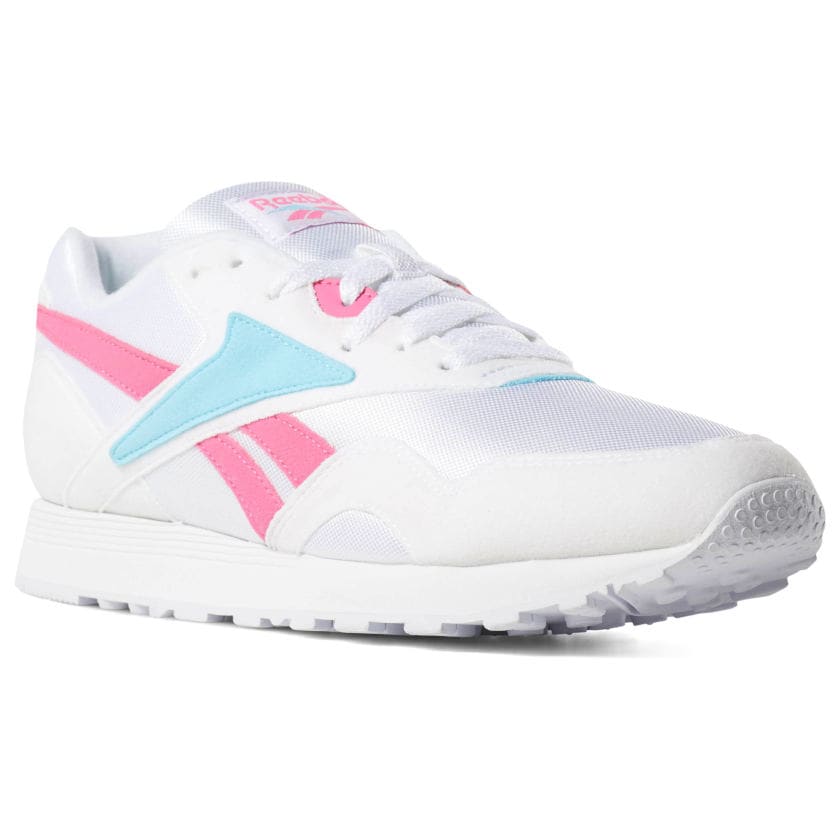 The Aztrek's have gotten yet another modern-day makeover. The original version was created to be an innovative design that was all about individuality. Today, this design has been revamped to be even bolder in its revival. This new version of a pioneer has an extra-thick midsole so you'll get added height. This platform-style is a classic tribute to '90s looks. The Aztrek Double sneakers are so not your typical "Dad" shoes. Details like pops of bright neon hues keep things looking modern. The blend of soft faux suede and fabric make for a cool, mixed-textile look. And like a "Dad" shoe, you can expect comfort and durability in these kicks. This '90s throwback shoe has evolved from its OG days as a running shoe to become an innovative athleisure essential to add to your wardrobe. The Aztrek Double is a '90s sneaker with a fresh take on the "Dad" trend that will keep you looking cool.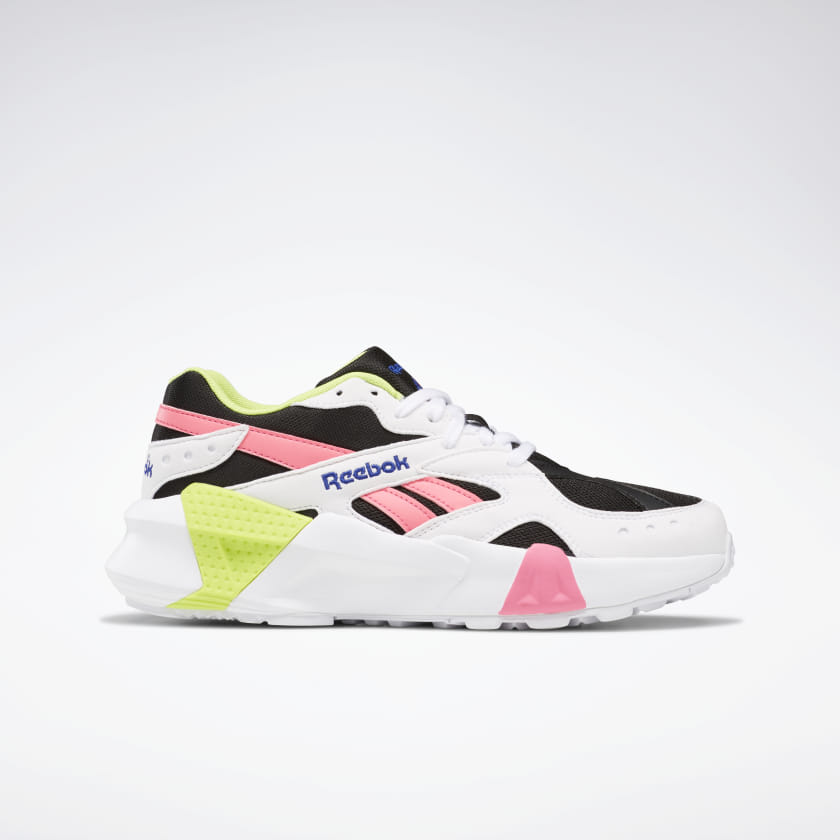 The DMX Style Series 100 Shoes are a comeback with a rebellious feel. If you want your shoes to make a statement, then these are the ones for you. This free-spirited style has wavy lines throughout the upper that keep things looking fun. These shoes come in retro color combinations that give them a heritage feel. A mix of mesh and synthetic overlays makes for a layered look. The vintage vector logo is a subtle, cool detail that pays homage to the '90s. These '90s sneakers are the ultimate blend of modern meets throwback. If you tend to have a unique style, then these kicks are right for you. The DMX Style Series 100 Shoes are ideal for anyone with fearless style who is willing to be daring with their looks.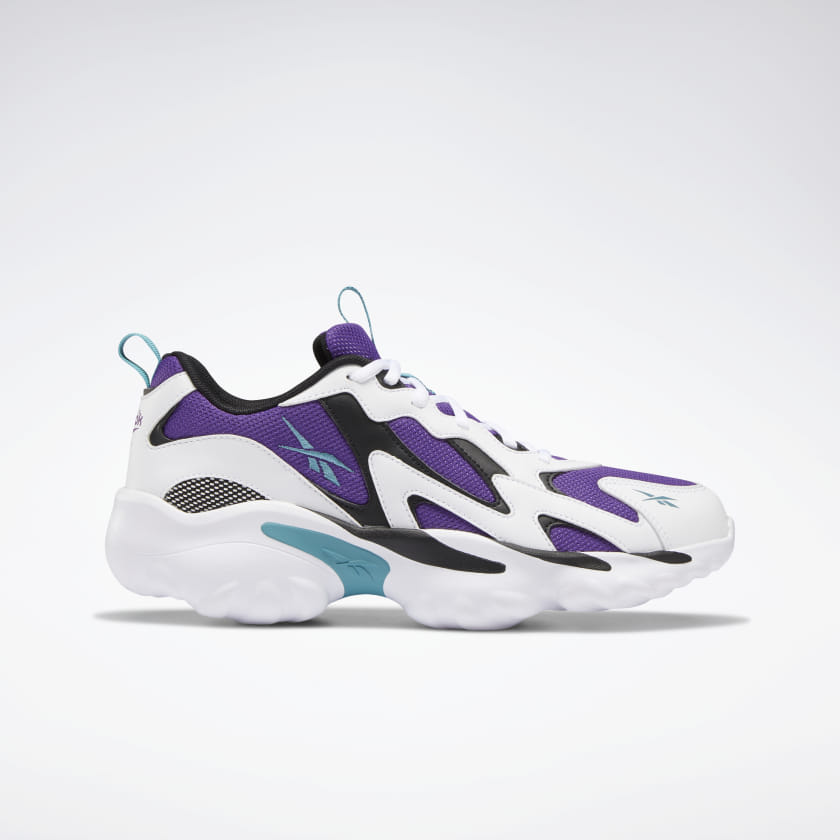 Go with the flow in these '90s throwback shoes. The Daytona DMX Shoes were designed with boldness in mind. Inspired by decades past, these kicks will have you feeling nostalgic. Bright colors ensure that all attention is on you when you're rocking these classic sneakers. The curvy, aerodynamic lines on these '90s sneakers mirror DMXi technology. This feature moves air from your heels to the forefront and back again. You'll have cushioning with each step you take, so you can ensure that you'll always be comfortable. Thanks to this technology, these kicks are ready for wherever your day takes you. These sneakers are an edgy, statement-making choice that will have you reminiscing on years past. For retro sneakers that move with you, go for the Daytona DMX Shoes.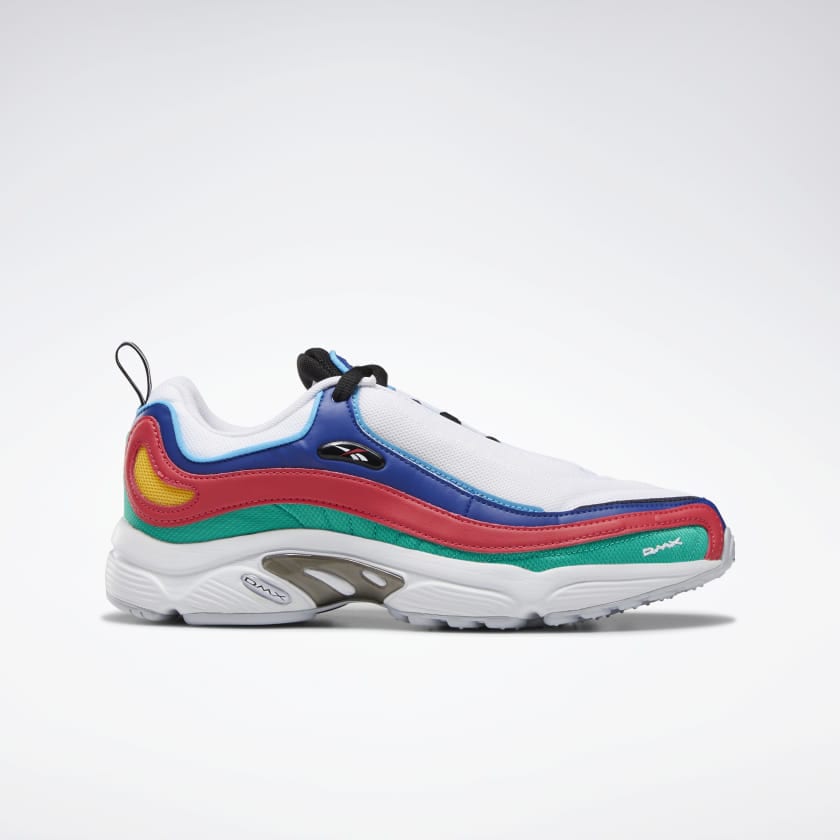 Pyro was a running shoe that originally emerged in 1992. This newly re-engineered iteration offers the same rugged design as the first Pyro. You'll also find that the lightweight, breathable feel of the original shoes has also remained the same. So, you'll get the best of both worlds in comfort as well as style with these classic shoes. The Pyro sneakers are constructed of textile and feature details like zigzag overlays. These '90s style sneakers have been made with faux suede. The muted pastel colors of these retro shoes will keep you in step and looking on point. These '90s sneakers are just the right balance of low-key and understated, yet detailed enough to make a statement. Mixed fabrics plus pastels- what more could you ask for? These kicks can be paired with anything in your wardrobe making them so easy to throw on for everyday style. A staple for your casual days, you'll be reaching for the Pyro Shoes as your next go-to pair of retro sneakers.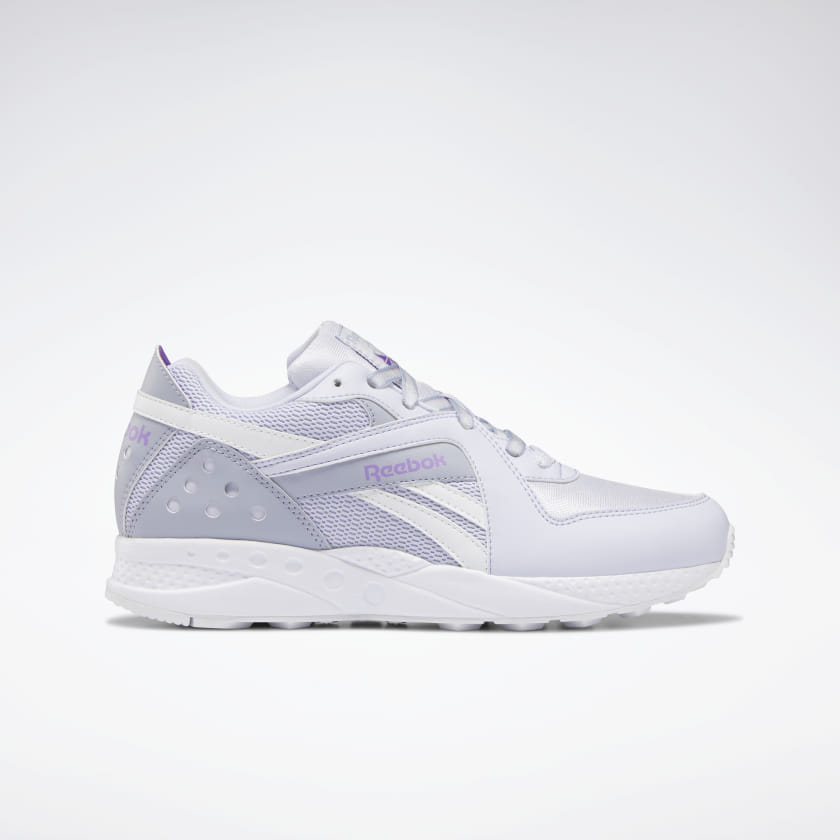 To check out the entire collection of retro-inspired sneakers
click here
.