Amira And Kayla Are Forging Their Own Path To Success
The twin teen DJs are talking about how they stay true to themselves, their style, and giving advice on what it takes to follow your dreams.
At just 13 years old, twin DJs
Amira and Kayla
know exactly what they want out of life. They've traveled all over hitting the decks at some of the most popular festivals and parties, leaving a lasting impression and ensuring people walk away knowing their names. Both girls fell in love with DJing a few years back, and with their family's support they've been able to turn it into a real career path.
Of course, at such young ages, they aren't ready to officially take on a job, but they're having a ton of fun building their empire so that it's right there waiting for them when they decide it's time to turn the tables full time. But with so much going on around them, it would be understandable that the pressures of success and performing might get to the girls. But for them, it's about keeping people they can trust close to them and staying positive and true to themselves as they rise to stardom.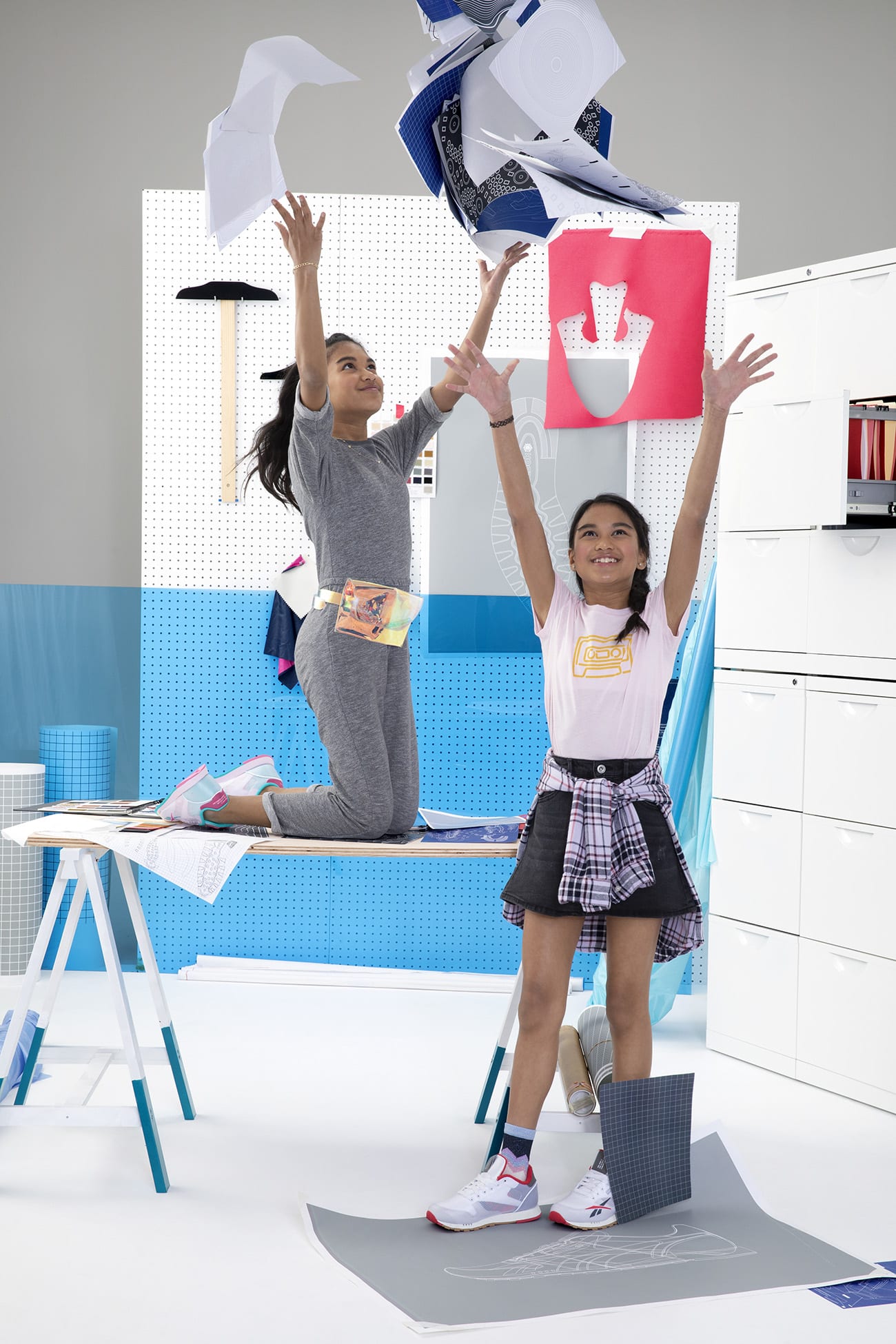 "We're just ourselves!...Fun, happy, and cheerful."
With their dad, who previously worked as a music producer turned into their manager and original music mentor, they're keeping the business a family affair while encouraging the girls to follow their passions. At 9-years-old, the girls started showing interest in DJing and turned pro at 11 after having hired a DJ coach to teach them broader skills. In a previous interview with Reebok, Kayla said the hardest thing to get down was the scratches and it took a lot of practice. Now the girls both have their signature moves they're known for; Amira says she likes scratching where Kayla can do tricks. They take turns, as good sisters do, so each of them can show off their skills.
The
Alter The Icons
campaign for Reebok Classic is about those who have reached success on their own terms and forged their own paths like Amira and Kayla. In the latest installment of the campaign, we're continuing to show you an inside look at the artists who are telling their own stories by being transparent and real with the world. The campaign supports Reebok's iconic silhouettes with a fusion of remixed iconic branding wrapped in transparent overlays bringing energy to these classic silhouettes. By experimenting with transparent materials, the sneakers take on a whole new life.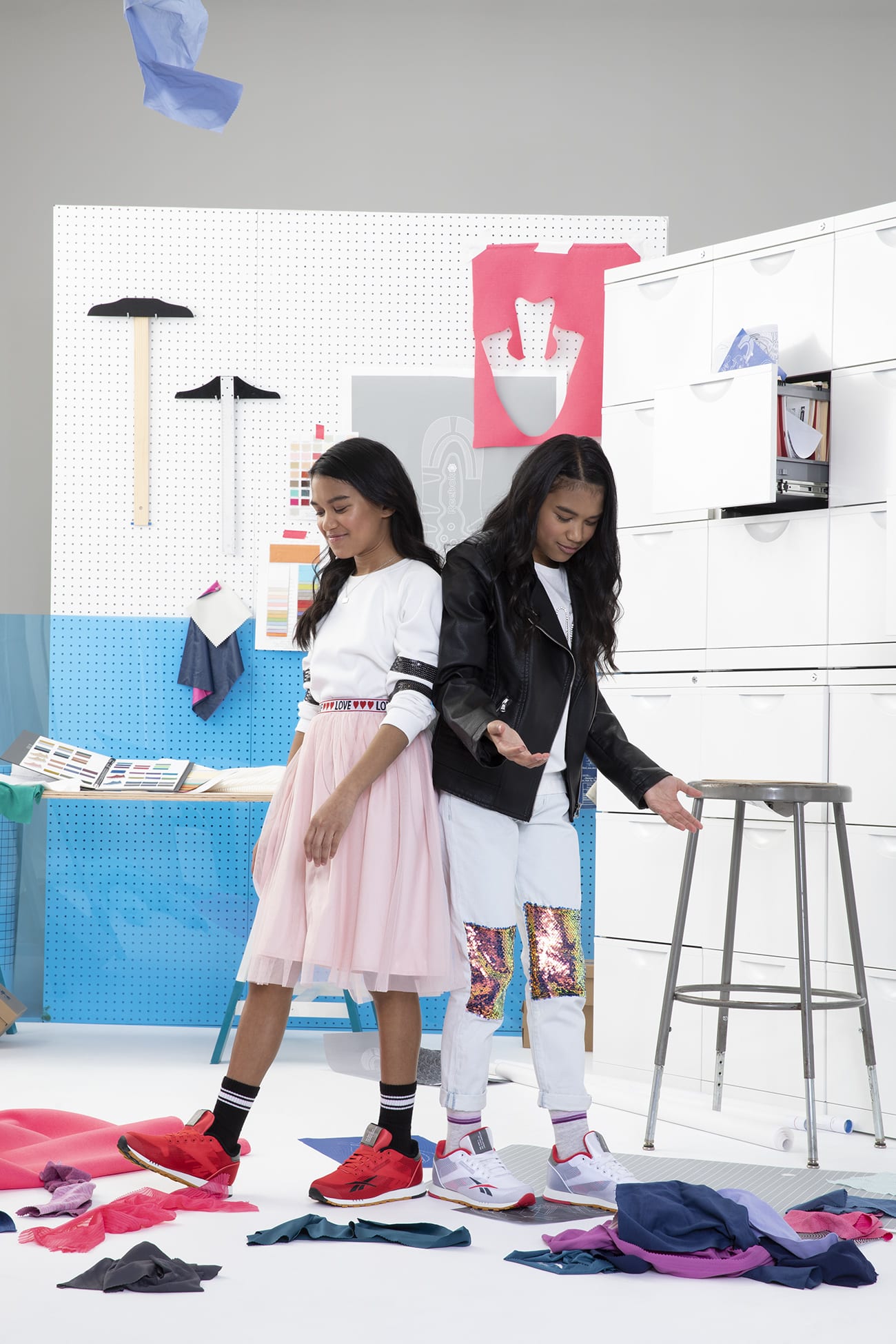 For Amira and Kayla, sneakers are an easy staple to keep in the closet since they're constantly on-the-go. But just like most 13-year olds they like to keep it fresh and switch it up depending on what type of an event they're going to.
"Our style varies based on the type of event we're doing...If it's a high-profile event we get fancy and if it's a party we like to rock lots of shine since we're on stage!"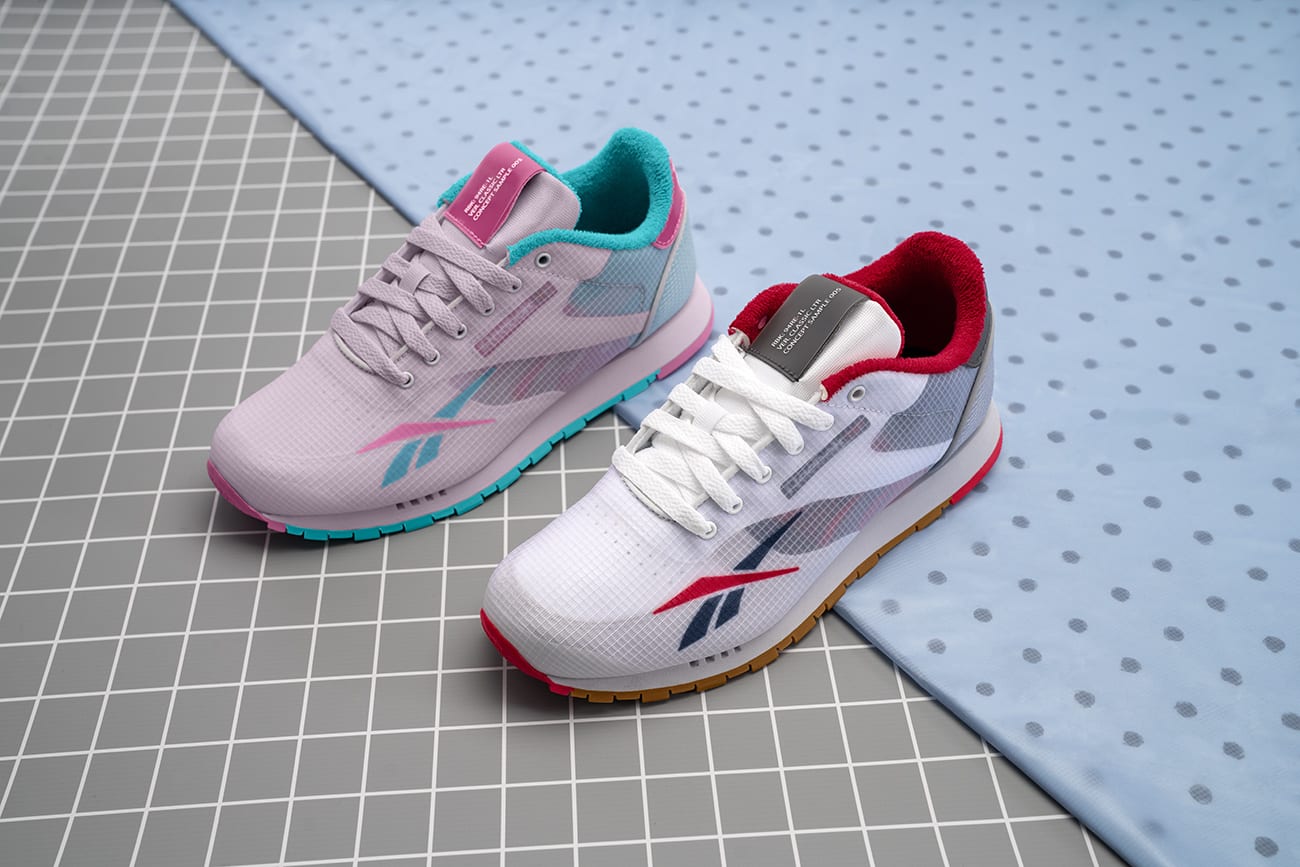 Both girls love to see the crowd get hype to their music but especially love doing what they love together. While their love for DJing may shift and change as they get older, right now they're just enjoying the ride in pursuit of what makes them happy. Their advice for kids similar to their age who want to take that leap of faith for something they enjoy? Believe in yourself and go for it!
"Always stay true to yourself. You can become anything you want if you put your mind to it."
To shop the entire Alter The Icons collection
click here
.