The Best Yoga Wear for Men
A guide to the best recommended men's yoga wear to benefit your mind and body.
More men are stepping onto the yoga mat nowadays. When the benefits of yoga are endless, it's easy to understand why. Practiced for thousands of years, yoga has the power to nourish both your body, your mind and your overall well-being.
The various styles of yoga that men can practice combine physical poses, breathing techniques and relaxation. Because of the unique posing and stretching yoga movements compared with your standard workout session at the gym, men's workout wear should reflect the yoga activity. Yoga wear for men needs to be comfortable and breathable, and most importantly, must have the ease of flexibility to move with you as you bend your body. To get the most out of your yoga session, it is important to make the right choices in apparel.
Are you attempting to master the complicated Locust Scorpion pose? Do you enjoy meditating while in the relaxed Burmese Position? Or are you simply trying to perfect the cat pose? Whether you are a beginner or an expert yogi, what you wear while practicing yoga matters.
Let's go over some essential yoga wear for men options that deserve to be the key pieces in your closet:
If you're unsure what to wear on top during your yoga workout: ACTIVCHILL MOVE TEE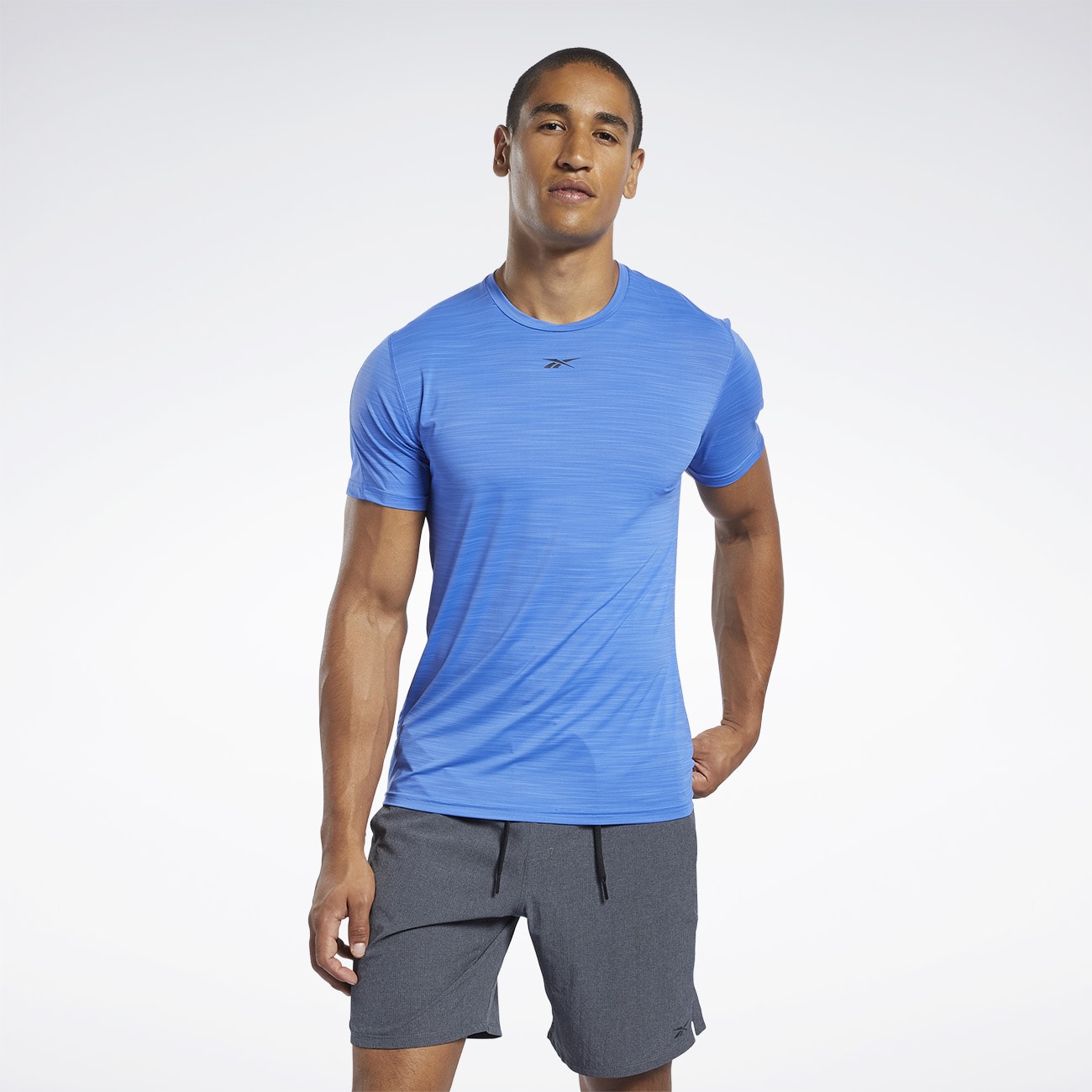 This comfortable lightweight tee is the perfect men's yoga shirt choice. It is designed for any exercise regimen and has the flexibility to move freely with your body movements. Not only is the slim-fit cut of this silhouette stylish, it gives you that high-performance feel. The construction of the ACTIVCHILL and Speedwick fabric provides optimal breathability and ensures you will remain dry and cool as your sweat is wicked away during any yoga pose. If you live in a hot climate, enjoy power yoga or your temperature normally runs hot, this is the ideal yoga tee for you.
If you prefer the look and feel of a tank top during your yoga workout: ACTIVCHILL+COTTON SLEEVELESS TEE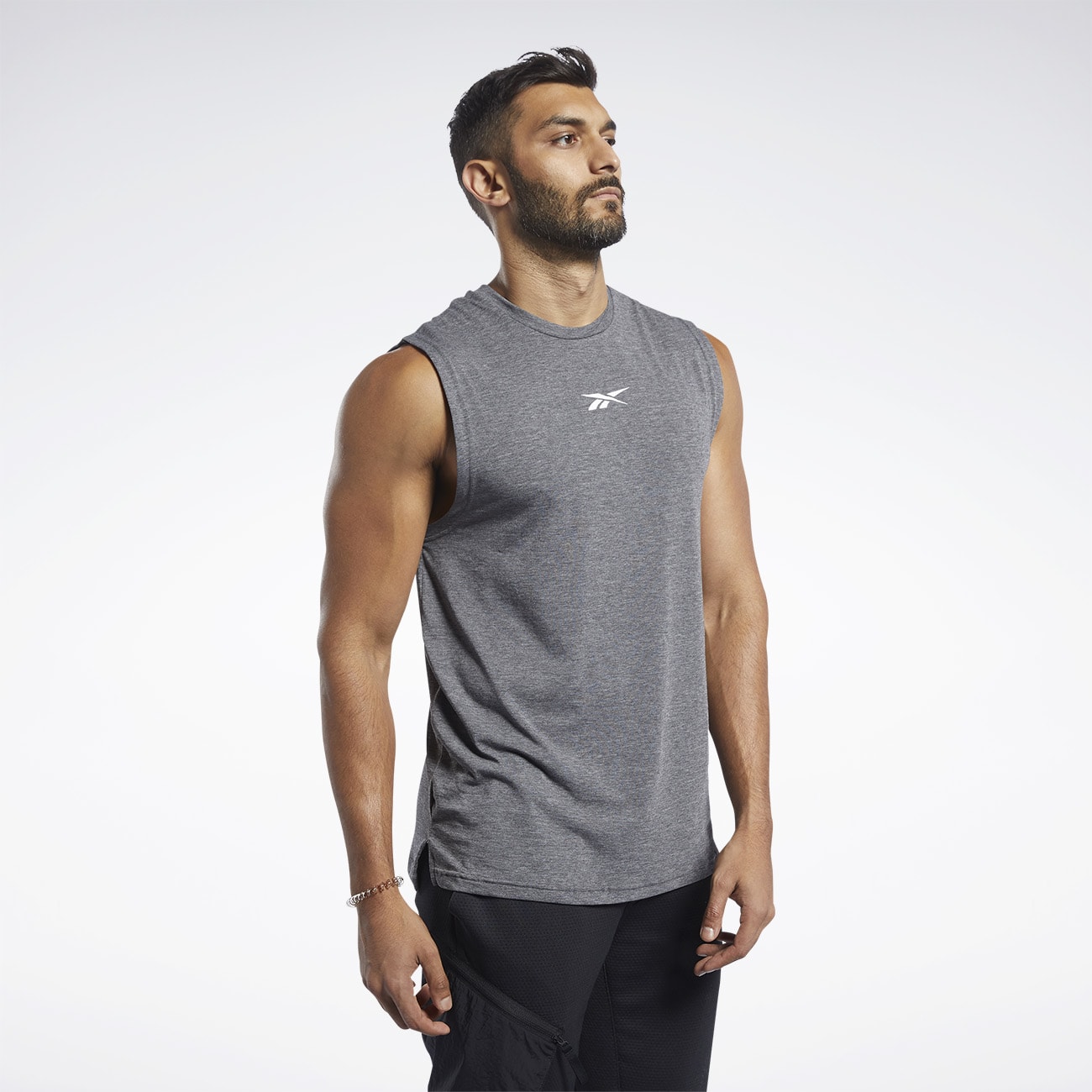 Designed for the toughest workouts and yet flexible enough for yoga. First and foremost, the technology is top-notch. ACTIVCHILL+COTTON helps you maintain a cool temperature and provides breathable comfort while the Speedwick fabric is working to wick away any sweat during your most intense yoga session. This slim-fit tee for men has been created with versatility in mind. The side hem slit construction and mesh back panel enhances any yogi's ability for increased movement while also providing the best ventilation.
If you're trying to figure out what to wear to help you sustain a cool body temperature when doing yoga: EPIC LIGHTWEIGHT SHORTS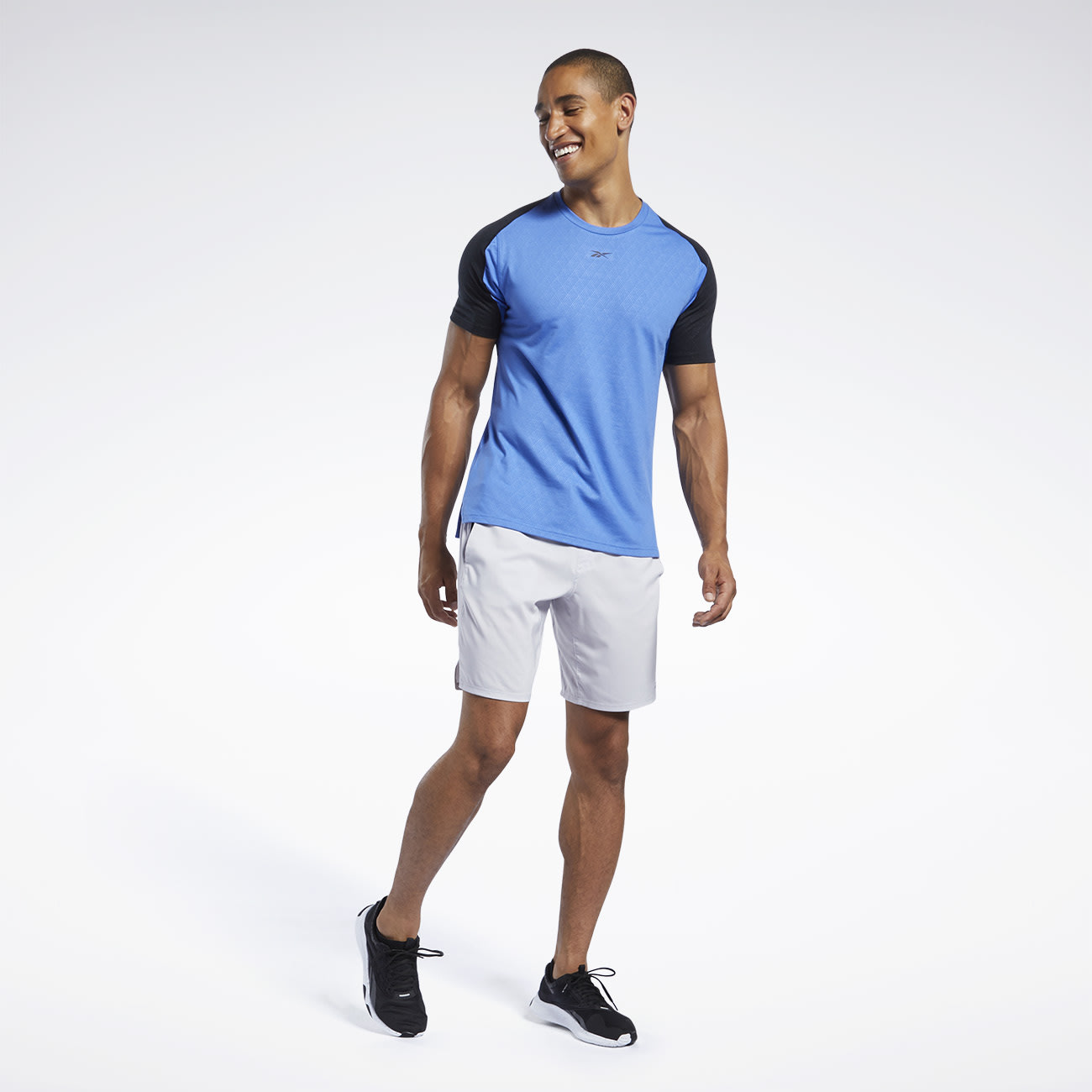 A silhouette with the least amount of material that enhances unrestricted movement is the perfect go-to option, especially if you enjoy the benefits of a hot yoga session. These comfortable shorts are designed to withstand workouts of any intensity level. The Speedwick material guarantees you'll remain cool and dry as it wicks away any yoga-move sweat you experience. Simply put, shorts are lightweight, breathable and stretchy – a perfect yoga ingredient recipe.
If you like the look of shorts during your yoga workout but are looking for a little extra warmth, many guys choose to layer their shorts with a great pair of tights or briefs.
If you're looking for additional support while you practice those complicated yoga moves: Men's Compression Apparel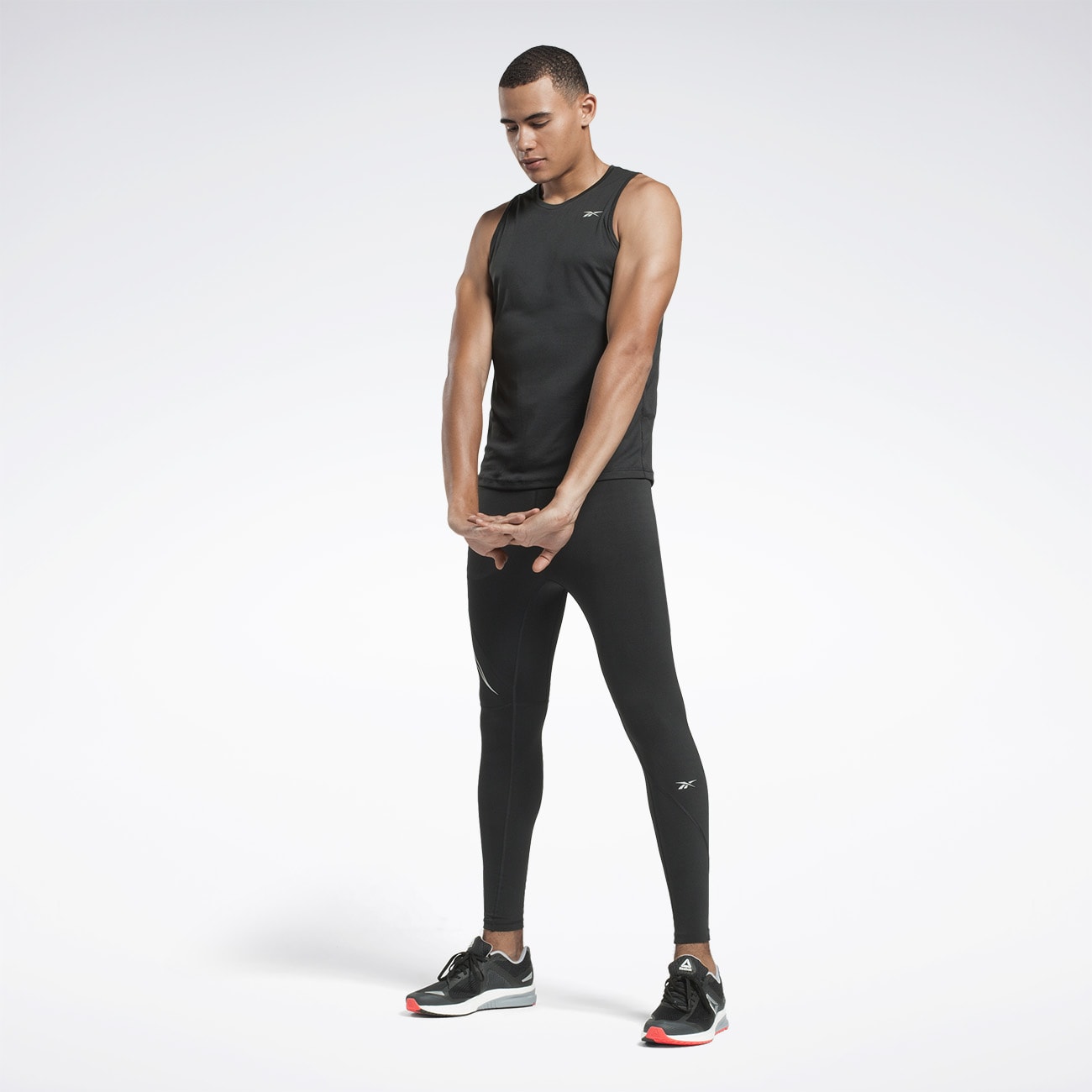 Compression tights and briefs are beneficial to any workout session, especially yoga. Not only is this option a pleasing aesthetic style, the added health benefits are undeniable. Compression apparel is designed to help improve your yoga performance as it works to minimize muscle fluctuations and helps to promote blood and oxygen levels. The tight fit comfortably and naturally forms to any body type and will reinforce your ability to flex and stretch and pose to your heart's content. This will help protect your muscles and will reduce the onset of soreness after a robust yoga session. The high-quality construction of the Speedwick fabric of these compression tights and briefs provides excellent sweat-wicking abilities that will keep you dry and cool through every pose in your yoga routine. Compression tights and briefs are also a good option to layer under other yoga clothes to help you stay warm. The sleek, favorable fit of these styles is the perfect pairing with any men's yoga top.
The key to ease of movement in yoga is finding what makes you feel comfortable, flexible, and most importantly, empowered. Now, put on your best yoga wear, roll out that yoga mat and strike a pose.