Representation for the LGBTQ+ Community Starts with Inclusion
Members of Reebok's Proud Notes campaign talk about the importance of representation and how they're fighting for equality in their own lives.
The fight to be heard, feel seen and accepted is one that the LGBTQ+ community knows all too well. But, as a community that has been marginalized for decades, they never stop fighting. It's been 51 years since the
Stonewall Riots
, a violent police raid of a gay bar in Manhattan in 1969 that forever changed the LGBTQ+ rights movement. The incident was a catalyst for the rebellion of people who were mistreated just for being who they are, galvanizing an entire generation to fight for civil rights. In commemoration of this moment in time and the progress that has been made, Pride parades are typically celebrated across the world during the month of June. While considerable progress has been made since that summer of '69, there is still much more to be done to achieve inclusion and respect for everyone. 51 years later, the queer community is still fighting for equality and representation.
It's up to brands to help in this fight. It's important, especially for children and young adults, to see reflections of themselves in the world. When a diverse group of people are left out of marketing campaigns, there is a lack of representation of what the world really looks like. The powers that be need to be held accountable to ensure that inclusion is tangible and that all communities feel accepted. In a world full of branded platitudes, Reebok knew it was essential that its Pride campaign be as authentic and as real as possible. In honor of Pride Month, Reebok
created a collection and campaign dedicated to LGBTQ+ friends, family and community
. The collection entitled, "
All Types of Love
", is a physical representation of the many ways to love and be loved and the need for human connection.
Reebok has always celebrated inclusivity, continually pushing boundaries and redefining norms. That's why this season, to support this ambition and campaign, Reebok is donating $75,000 to the
It Gets Better Project
, a global LGBTQ+ outreach program that uplifts, empowers, and connects LGBTQ+ youth around the world. The initiative exists to inspire people to share their stories and remind the next generation of LGBTQ+ youth that hope is out there, and it will get better.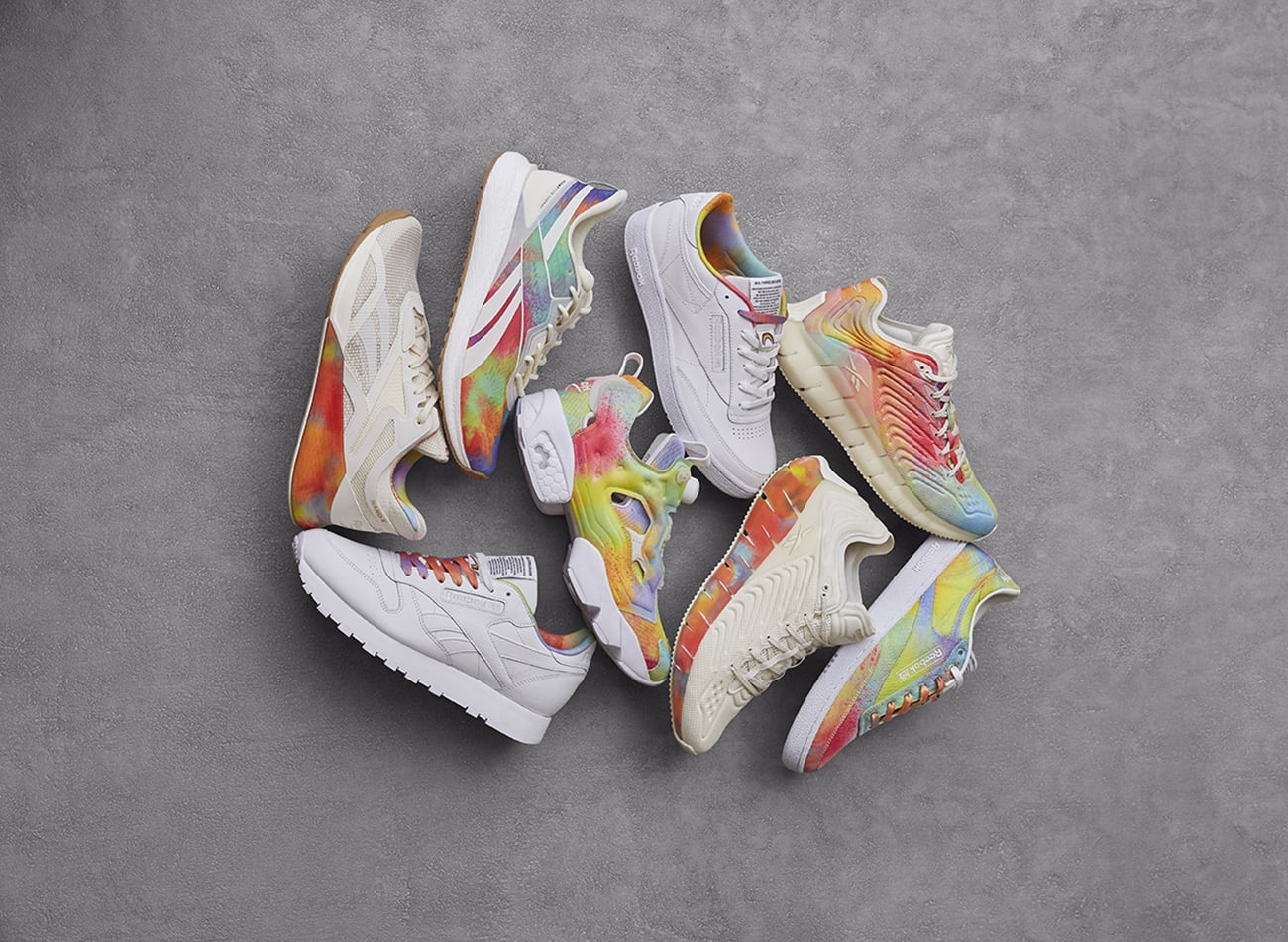 Reebok's supporting Pride campaign, "Proud Notes" provides a platform for authentic, passionate individuals to share their unique stories and journeys as they are celebrated through notes written by loved ones. The campaign includes five activists: Twiggy, a choreographer, Wazina, an educator, Dylan, a model and artist, Nali, a dancer, and June, a model. While wearing Reebok's collection (made specifically to celebrate exactly who they are), each shared their passions and how they're working towards change.
For Wazina, a sexuality educator and co-creator for '
Coming Out Muslim: Radical Acts of Love
,', representation in media provides a sense of support. She created the storytelling performance series to remind people that there is no one way to be queer. She says representation is a confirmation that you're not alone. "Having people who look like you, in media and in news, just being able to see yourself or a version of yourself offers hope. It offers some sort of roadmap because so many of us don't have roadmaps or a guidebook. Oftentimes there's no affirmation so sometimes media is one form."
According to a GLAAD report last year
, the film industry has seemingly started to wake up to the fact that the LGBTQ+ community has been underrepresented. Television networks have also risen to a
challenge from GLAAD
to increase LGBTQ characters to at least 10% of series regulars on scripted primetime broadcast shows by 2020. But representation is bigger than just being visible. Wazina says you can't forget about who is actually creating it all behind the scenes. "Being visible in media is so important. But it's also important that who is directing, writing, producing, and creating the content, is the community who is intended to be represented."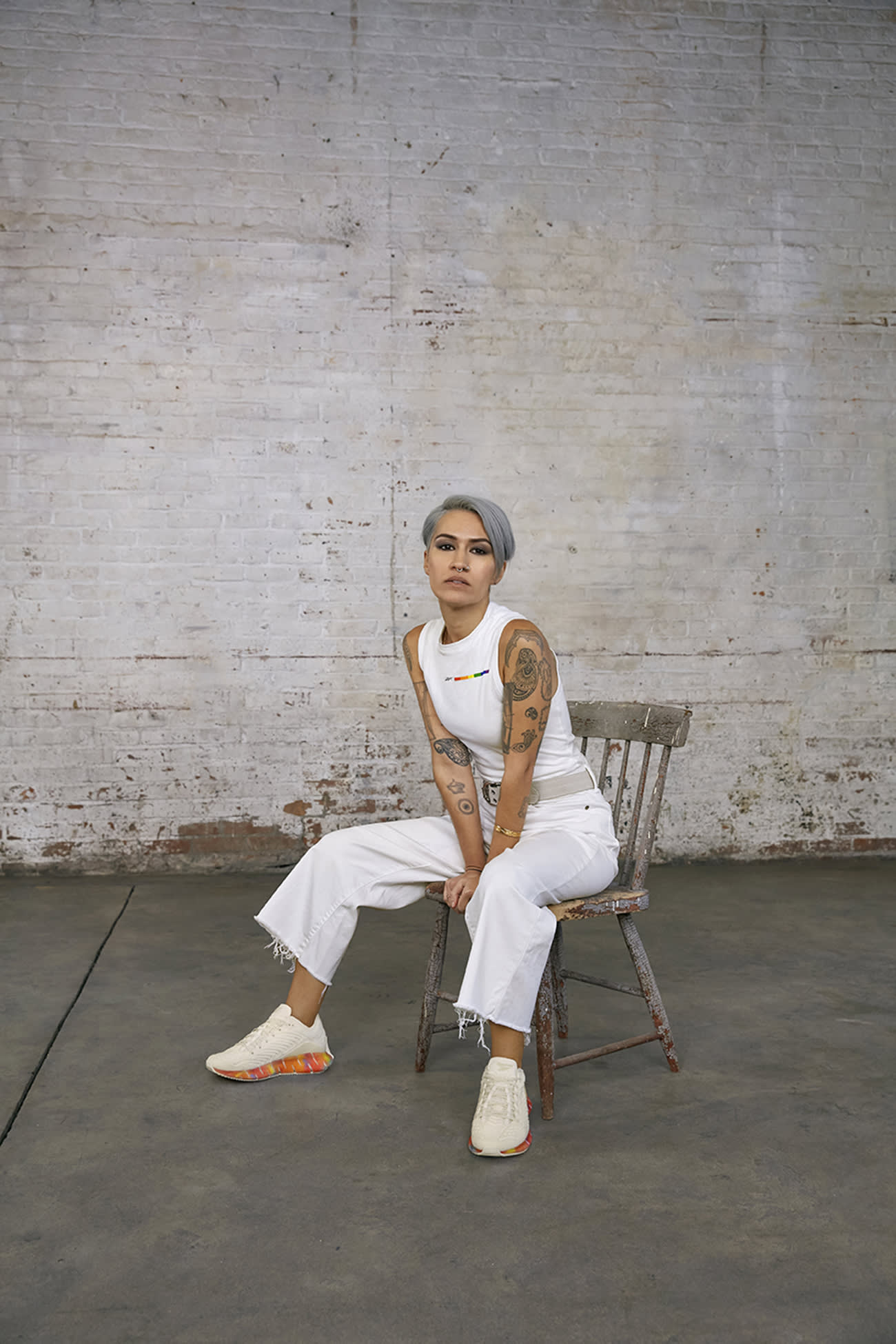 Casting and management agency
New Pandemics
is an agency solely dedicated to increasing LGBTQ+ visibility. Painter and model Dylan, who is signed to the agency, says they feel a sense of responsibility to show young people that modeling isn't just for one type of person. "I think my work has really inspired, especially my other friends who look like me, like studs or butch or whatever. A lot of people get in contact with me and say, 'Wow, I've never seen someone who is just like us who can be on the platforms that you've been on.' It's an inspiration for my friends who feel like maybe five years ago they would've never been able to be a model."
Dylan's partner Nali, a performance artist and dance teacher who is also signed to the agency, says Dylan is an amazing example of someone who is breaking barriers by staying true to who they are. "I'm most proud of Dylan for genuinely just being themselves, even when it comes to modeling. I don't usually see many masculine lesbians who are modeling, and Dylan has really, really stuck with who they really are and hasn't conformed."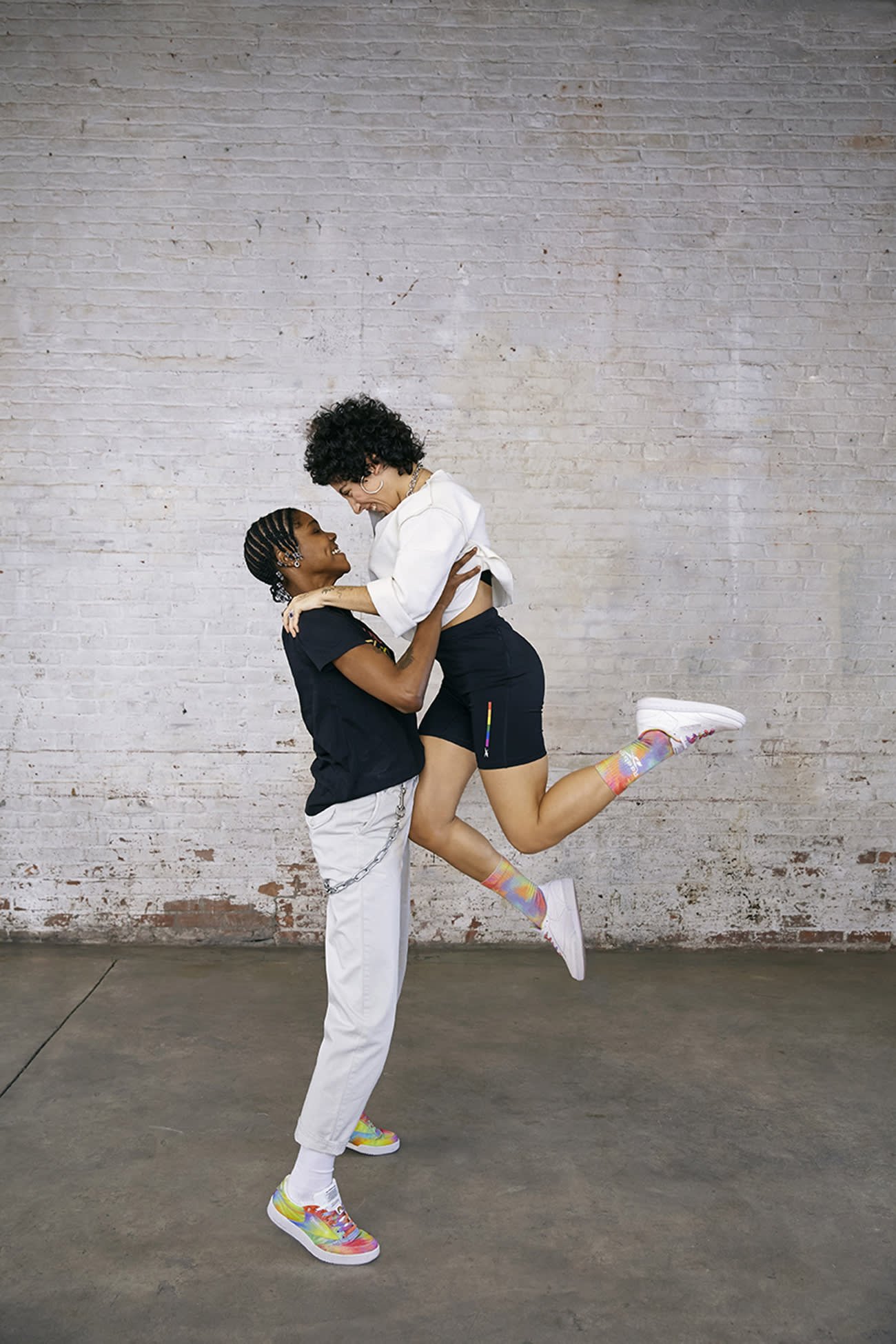 As the world celebrates the queer community during the month of June, it's also important to remember where things started and how daily injustices are still impacting the LGBTQ+ community. Trans-health advocate and model, June, says the current system is still broken. "The structures and institutions that are meant to be in place to keep communities happy and healthy aren't doing it for some of us. It's our job to step in and make sure we're the ones who are taking responsibility for ourselves." While
representation for transgender people in the media may be rising
, there are still few laws protecting them. "For me, fighting for my trans-siblings was never really an option and more of a necessity than anything else. We have been screaming what we need for years."
Two transgender women of color, Marsha P. Johnson and Sylvia Rivera, led the Stonewall Riots and showed what can happen when a community stands together in solidarity. But
transgender people are still facing discrimination
and a constant uphill battle for equality. June says it's about coming together to make meaningful change. "We, especially in this day and age, are being thrown messages at us left and right telling us our place in this world is not only not necessary, but there is a pandemic being raged against trans women. When I see all my sisters rising up above that, and still making beautiful, inspiring, incredible, important work despite all of the shit that they go through on a daily basis, that fills me and gives me the energy to keep going."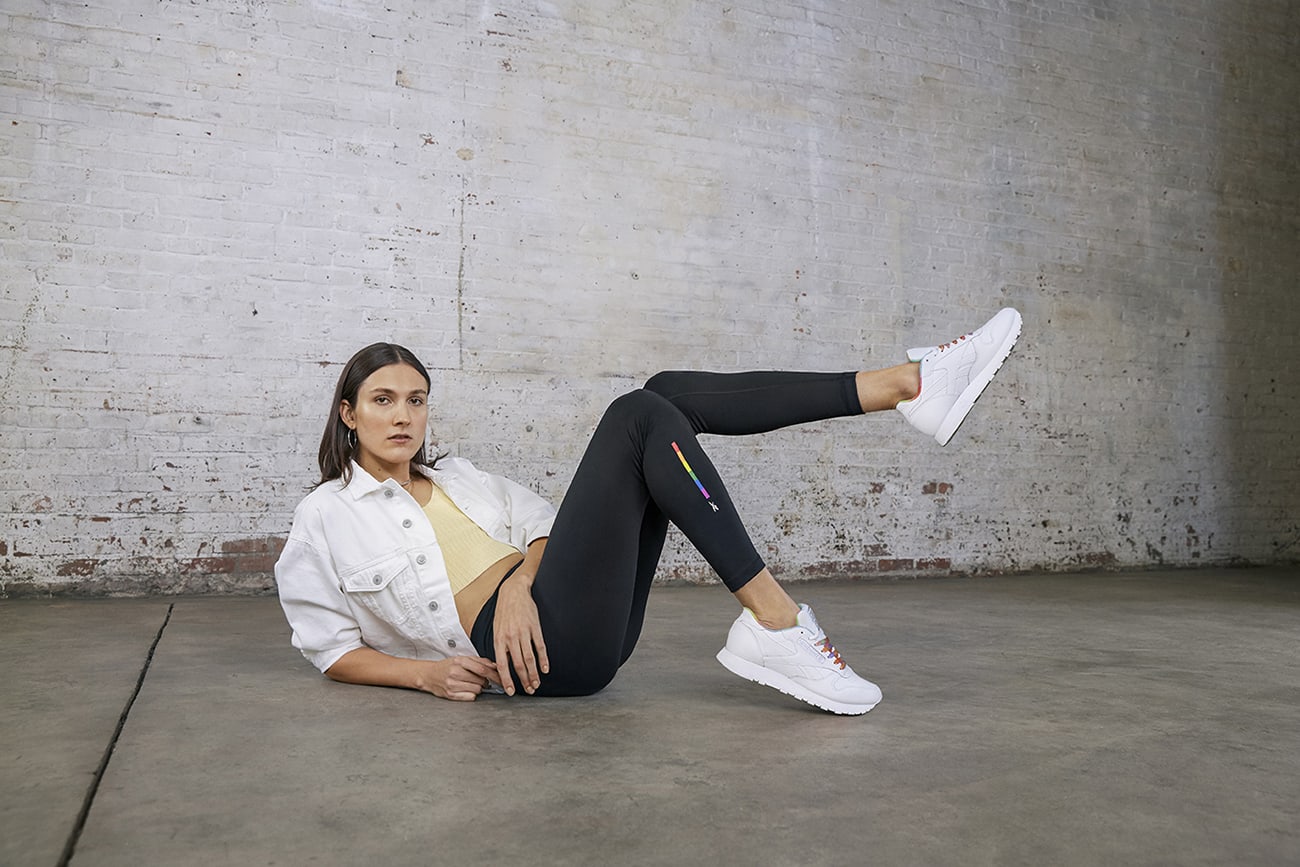 Twiggy says she's been doing advocacy work and activism her whole life and that she wanted to really focus on an issue she experienced. She says her advocacy work, helping LGBTQ+ youth facing homelessness and as program director for True Colors United, allows her to do just that.
"For me advocacy is important because for so many years, we've had folks who don't live and experience trying to make solutions for it, and that hasn't gotten us far." She says she is able to have a real impact by drawing on her own experiences. "For me being queer, being non-binary, being black, being from the south, having experienced homelessness in many forms, centers me and situates me in the right position to lead the work that I lead."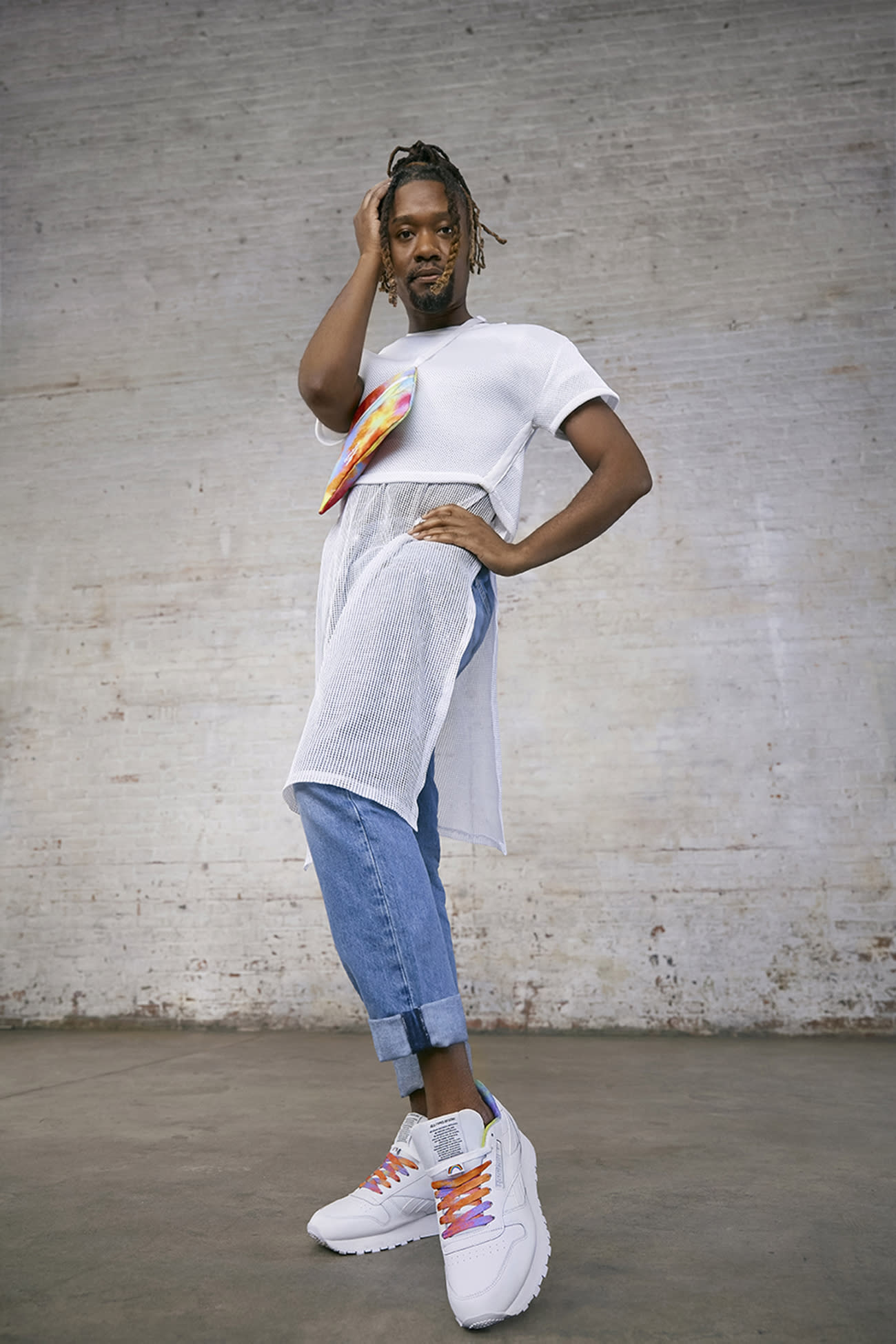 All of this work within the LGBTQ+ community for advocacy and visibility results in sometimes small, but powerful movements in the right direction. These activists are working to make sure that everyone, no matter your gender identity, sexual orientation, or skin color, is considered equal and represented accurately. The
US Supreme Court's recent ruling
to protect the rights of gay and transgender workers is a visible triumph that will hopefully lead to future rulings in favor of equal rights for the LGBTQ+ community. As times change, it is the hope of many that opinions and prejudices also change so understanding and acceptance of others will prevail.