This Graphic Artist is Building Her Legacy on Her Own Terms
In her own words, 3D graphic artist Chloe Karayiannis shares her exploratory approach to art and how she's been inspired by Reebok's Classic Leather Legacy sneaker.
When I hear the word legacy I think about accomplishment. It's not about leaving something behind, but about how you've chosen to live. I want to do so on my own terms as a creator, exploring at the forefront of technology and design, and build something that can continuously grow.
I'm a
3D Graphic Artist and Art Director
, I also make AR Filters and am
a Curator
. I'm lucky to be able to have my livelihood driven by what I find inspiring. Most recently my favorite subject to create around is humankind's connection to the digital world. It's about exploring the theme of what space, connection and identity mean to us.
I've always been creative, and I've followed the path of creative addiction; if I couldn't stop doing it, it was meant for me. Focus wasn't my strong suit. I was labeled as easily distracted, and being dyslexic had originally made me resent a lot of subjects at school. But when I was put in front of a canvas for the first time, I didn't leave the art room for days. When introduced to Photoshop, I set up shoots with friends to learn compositing and retouching. Later, I worked on programs like C4D, and all the AR and VR tools that were available to experiment with.
Also, my family has always been supportive of doing what you believe in. My mum started her own clothing brand, called
Caramel, Baby & Child
. My sister has now followed her path and started her own handmade Jewelry line,
Vasiliki By Kiki
. I've also made a Facebook face filter for my sister's work and will be collaborating with her on an upcoming project. My dad didn't pursue a creative career, but he would draw with me as a child, read playscripts with me and often found creative ways to try to teach me math.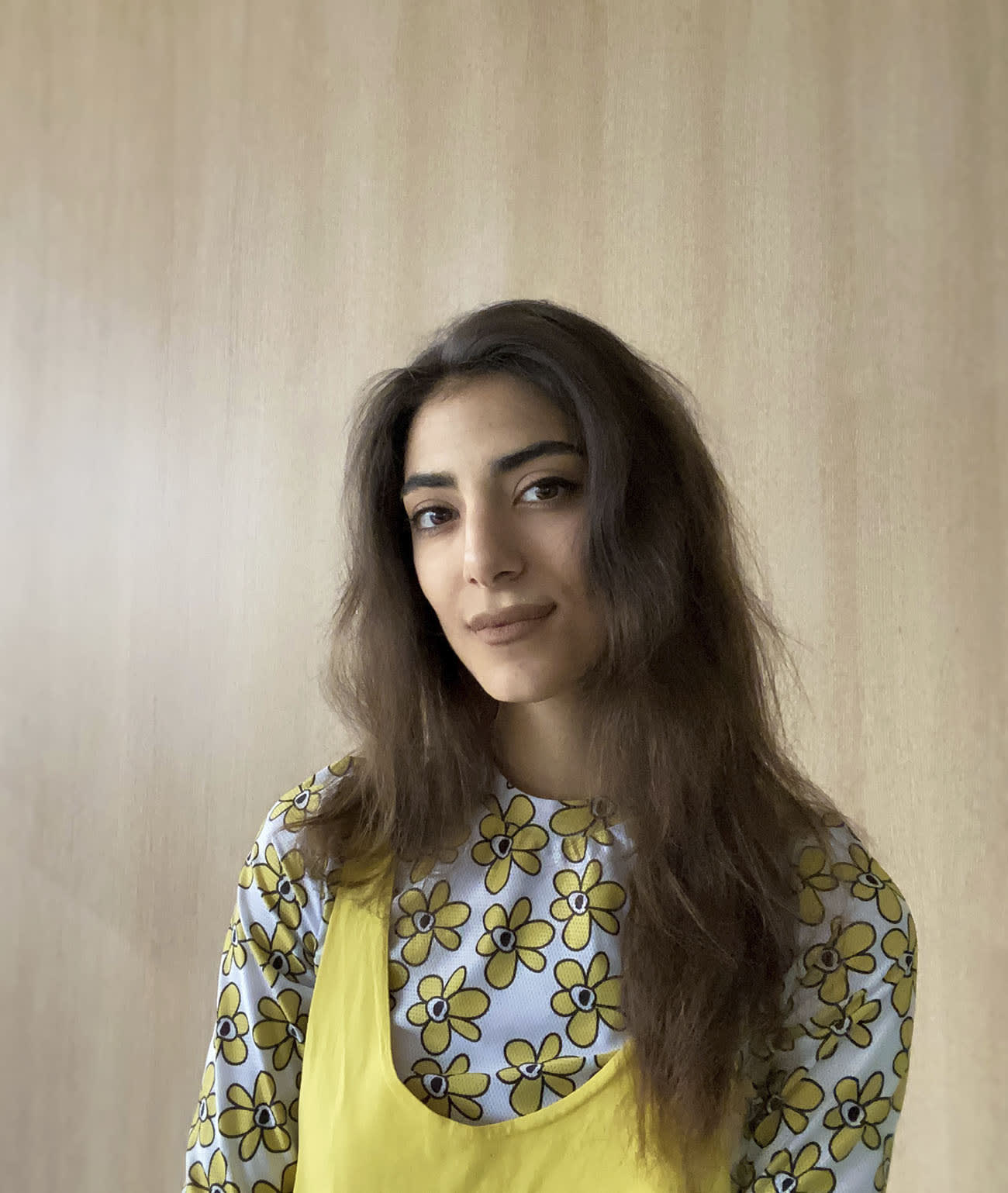 I find my inspiration through exploring new tools and from other talented peeps. Social digital spaces have given us the opportunity to be more interconnected. Through it, I've been able to collaborate with photographers, dancers, musicians, hair artists, makeup artists, and designers. Seeing someone's artform and wanting to find a way to merge it with yours, is so exciting and has potential to build something new for the both of you. I've also had some brilliant mentors through work and teachers at university.
My approach for the
Reebok Classic Leather Legacy
creation was reconstructing parts or textures and composing an imagined space. I used photography to add a human element into the work, by capturing myself wearing the sneakers. I love the new world 3D graphic art allows us to create. I have a passion for where digital meets real spaces.