How to Sneak in a Workout over the Holidays
When you need to squeeze in a sweat session, it's all about getting creative.
Here we go again. Every year at the holidays, we promise to maintain our workout routine and say no to every holiday cookie that comes our way. But how realistic is that? Enjoying the holiday season isn't about rigidity, it's about carving our time to be with (virtually or in person) the people we love. And that can co-exist with staying active, especially if you're willing to be flexible (and maybe use a soup can as a free weight, but more on that later).
Every Little Bit Helps
It's only natural that your workout routine might take a hit during the holiday season. But when it comes to fitting a workout into a jam-packed schedule, anything is better than nothing. "Commit to moving your body every day," says
Nicole Haworth
, trainer and co-founder of the dance-based online studio
The Workout LA
. "If you fall off the wagon completely, it's a lot more challenging to self-motivate later."
"Keeping a consistent workout routine will not only get you through the holidays with more joy and peace, but also allow you to enter the New Year with excitement and energy," agrees
Jourdan Baldwin
, owner of Denver-based
KALO Fitness
.
If you're already plugged into a solid workout routine, it can be frustrating to cut that short when the time-crunched holiday season arrives. So it's important to be patient with your progress and modify your exercise goals during this time of year.
"While a shortened workout routine might not be ideal forever, there are a lot of things that happen when we move our bodies—
even for five minutes
—that help us make better cumulative decisions throughout the day," says Baldwin. "On the days you exercise, you'll likely eat better, have more energy, feel happier and have more gratitude for the fact that you did something."
Break It Up
If you no longer have an hour to work out in the mornings like you used to, it can help to break up exercise throughout the day into five- or ten-minute sessions. Think five minutes of jumping rope every hour (which can add up to thirty minutes at the end of the day) or holding plank for five minutes.
"I like to tell my clients to pick five exercises that target different areas, like mountain climbers, push-ups, pile squats, glute bridges or jumping jacks," says Haworth. "Do twenty reps of everything but space it out throughout the day. And finding an accountability partner will make working out a lot more fun, too. Get your sibling to commit to the workout with you, put on a bomb
playlist
and get it done."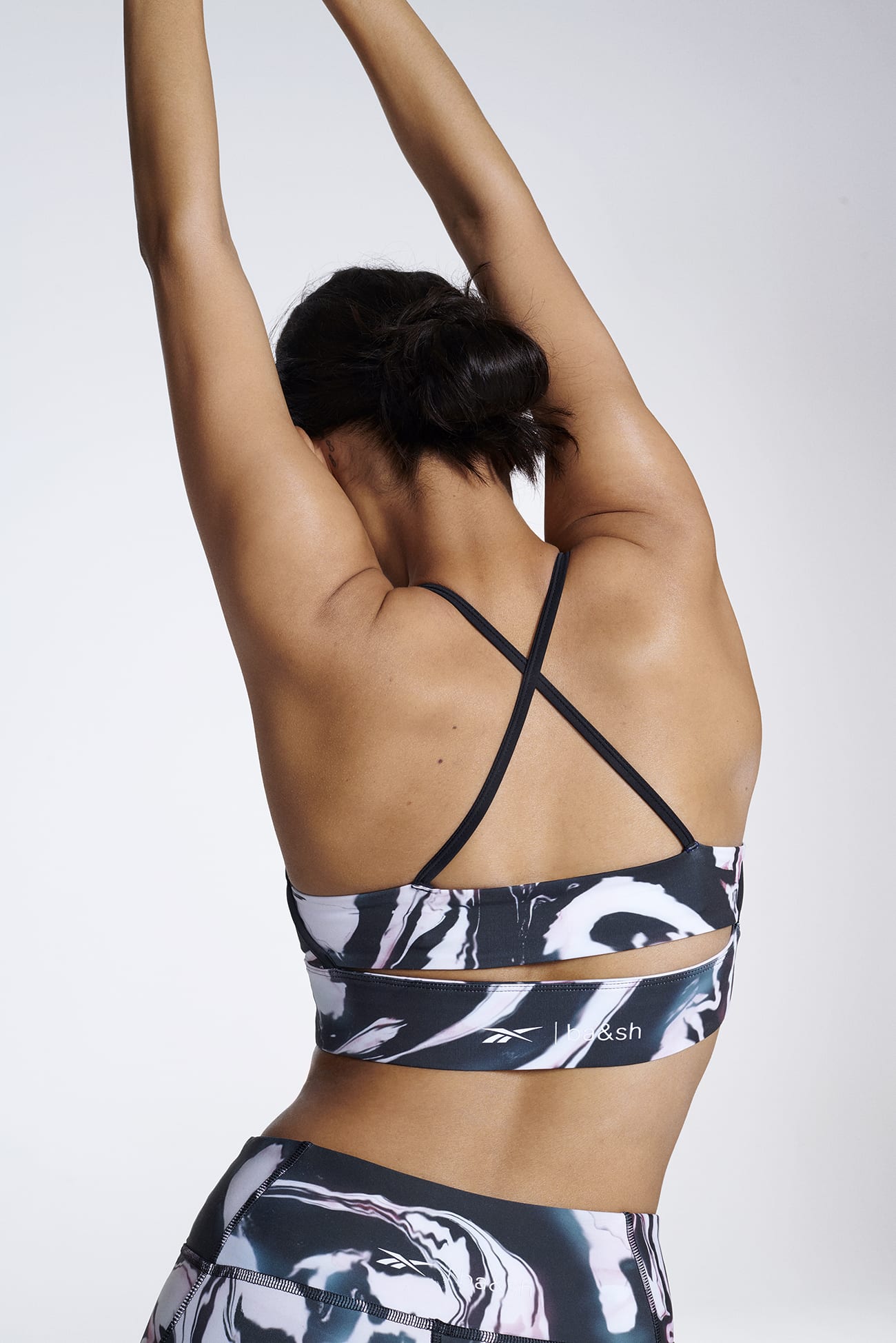 Get Creative
Although many of us won't be traveling too far for the holidays, there's still a chance you might find yourself at someone else's house without your normal workout essentials (read: yoga mat and foam roller). If this is the case, Baldwin says not to worry. "You only need a small space to get movement in," she says. "Set aside time to do a
bodyweight workout
or use everyday objects as weights. I've used anything from books to bricks, and water jugs to soup cans. There's so many workouts online that are perfect for travel and many of them are free."
"One of the few benefits of us all being stuck at home during this time is that trainers all over the world are pumping out tons of free content that don't require any equipment at all," says Haworth. "Bodyweight workouts can be just as hard as anything else and are super fun and effective. Pilates workouts are great if you're working with a small space because the movement is smaller, more targeted and often doesn't require equipment to feel the burn."
If you don't have access to WiFi or online workout videos, Baldwin recommends the below self-guided workout to get your blood pumping.
Perform 21-18-15-12-10 reps of the following exercises:
● Squats
● Push-ups
● Walking Lunges
● Sit-Ups
● Dips
● Burpees
And working out doesn't only mean
leggings
and
running shoes
. Many of us are already doing activities during the holidays that can be turned into a workout. "I mean, I think
shopping
totally counts as calorie burning," says Baldwin. "Shoveling snow is another incredible workout, especially if you engage your core to avoid hurting your lower back. Delivering presents to neighbors could be a way to get your steps in. Even fun winter activities like ice skating count as exercise."
Choose Your Fuel
With all the holiday cookies and heavy meals, make sure you stock up on the right type of fuel that will make your workouts the next day count. "No matter where I am, I fill my plate with half green veggies, one quarter protein and one quarter carbs. This allows me to splurge a little but also ensures I don't feel low energy for the rest of the day."
And as for cocktails? Feel free to imbibe (
if that's your thing
), but some drinks are better than others. Staying away from sugary mixers will help you avoid hangovers. Sticking to one drink throughout the night (as opposed to mixing up your orders) will help you drink less. Clear liquors like vodka and tequila, as well as natural, organic wines are some of the better choices at the bar. And make sure to guzzle water in between drinks so you stay hydrated for your workout the next day.
"With all things drinking, eating and being merry, I think it's best to have a plan going into the holiday season," says Haworth. "Everything is best in moderation, including holiday drinking. Take note of special occasions like family dinners or drinks with your childhood friends and allow yourself to indulge when it counts. Balance is key."
Ready to get moving?