Singer-Songwriter AWA's Legacy is Built on Self-Love
Ahead of Reebok's Club C Legacy sneaker drop, AWA shares her calming practices and the impact it's had on her creativity and career.
A bad bitch who meditates; that's what's written in Swedish singer-songwriter Awa Santesson's Instagram bio. The 23-year-old artist, stage name AWA, has been dubbed someone you'll want to keep an eye on, a singer about to conquer the world and a must-know artist of 2020. But accolades aside, she's focused on meeting her own expectations. As she continues to rise up in her career she relies on meditation and self-awareness to keep her motivated and calm in the chaos.
Santesson's creativity and passion for her music is what drives her, but she wouldn't be where she is without a strong sense of self and the sincere effort she puts into prioritizing her mental health. "My main priority in life is to maintain a good mental health and headspace," she says. "I've been struggling with anxiety and depression and I know what it's like when you lose yourself a little bit."
With free time hard to come by, she cherishes her time to recharge. Like Santesson, Reebok believes in embracing the calm moments and giving yourself the space to create your legacy. Reebok's
Club C Legacy
sneaker, releasing on February 15th, is rooted in this inspirational lens. The shoe's inspiration is also grounded in the brand's emphasis on finding balance in the hustle in order to reach your goals. While wearing the iconic kicks, Santesson shared how she unplugs and what it means to chart your own path to create a legacy that lasts.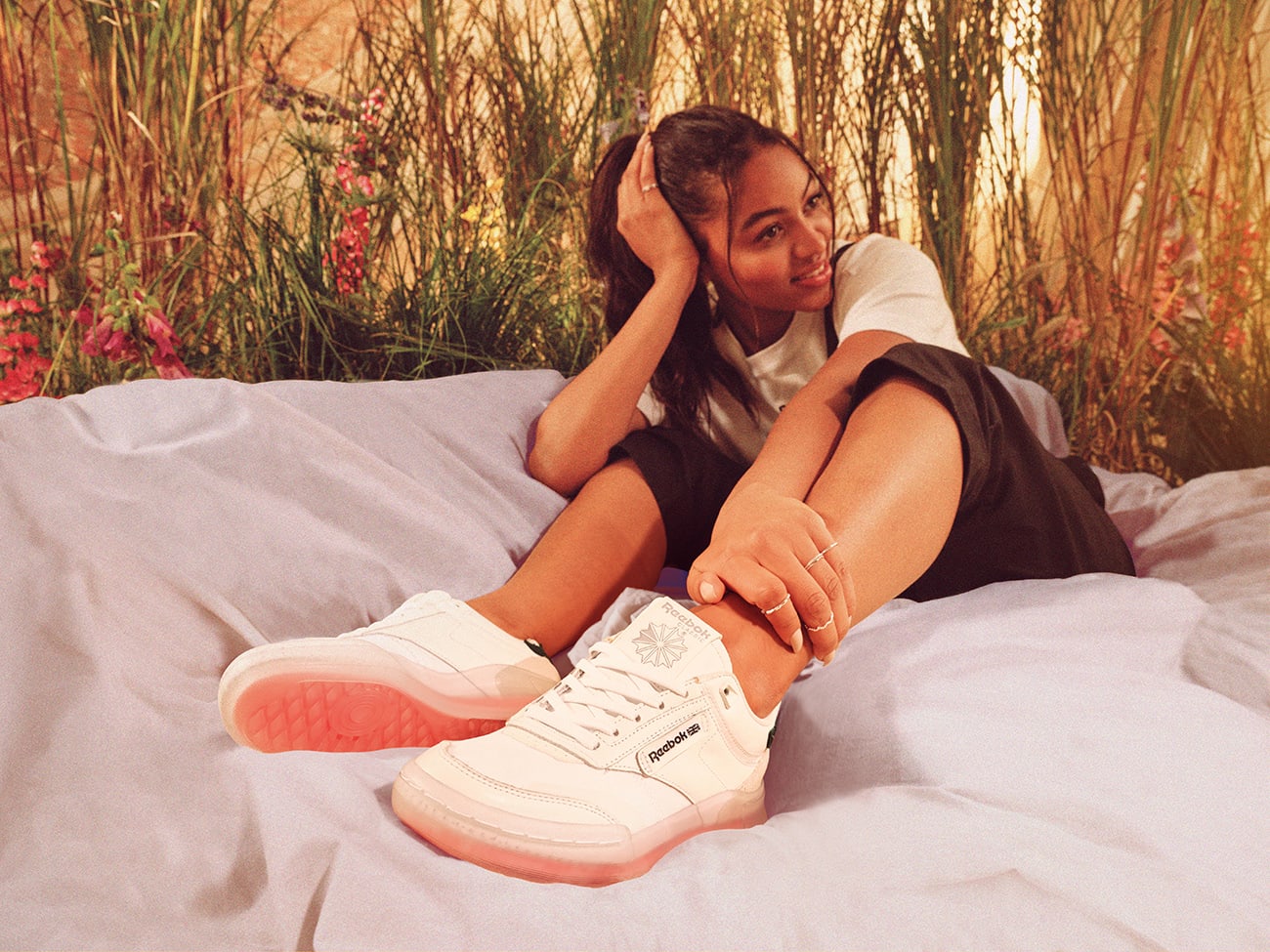 She Makes Time for Down Time
If you've ever felt like taking breaks or time for yourself was selfish, let Santesson squash that notion for you. There's no question about where her priorities are and she's not afraid to hit that do-not-disturb button. "I make sure to set aside time for
meditation
and workouts in my schedule (whether I'm on the road or in the studio); it holds the same importance as a working meeting for me. I perform and deliver better results if I feel calm, cool and collected."
How does she stay centered? She stopped with the pressure. "As soon as I took away expectations from projects the results became better and the flow became natural and authentic. I try to focus on one thing at a time and really give it all my attention so as not to scatter my energy. I basically focus on the things that are within my control."
Santesson says her ideal space to relax and find calm in the chaos is a clean space with fresh flowers, crystals, candles and incense (and sometimes
dancing
). "Self-care is listening to what your mind and body needs and allowing yourself that. If your body needs a rest, you take a nap. If you need to let loose and have some fun, you put on some loud music and have a dance party. I think it's all about coming back to the joy of your inner child in a way."
Music is Her Outlet
While last year was a trying time for most of the world, Santesson turned the moment on its head, using it to fuel creativity despite the uncertainty. Her dedication to her
mental health
and well-being is reflected in her music. "I feel like it's important for me to be authentic and be able to stand for what I put out there in the hopes of potentially helping someone get through a dark period or work on their dreams. I believe that's a bright and lovely legacy we can all be a part of."
For so many of us, music can be an escape and that's what Santesson wants to provide. "Music is always so important and has such an impact on your mood. Isn't it just amazing that you can feel completely down, and you put on a song and your mood just shifts? I call it magic."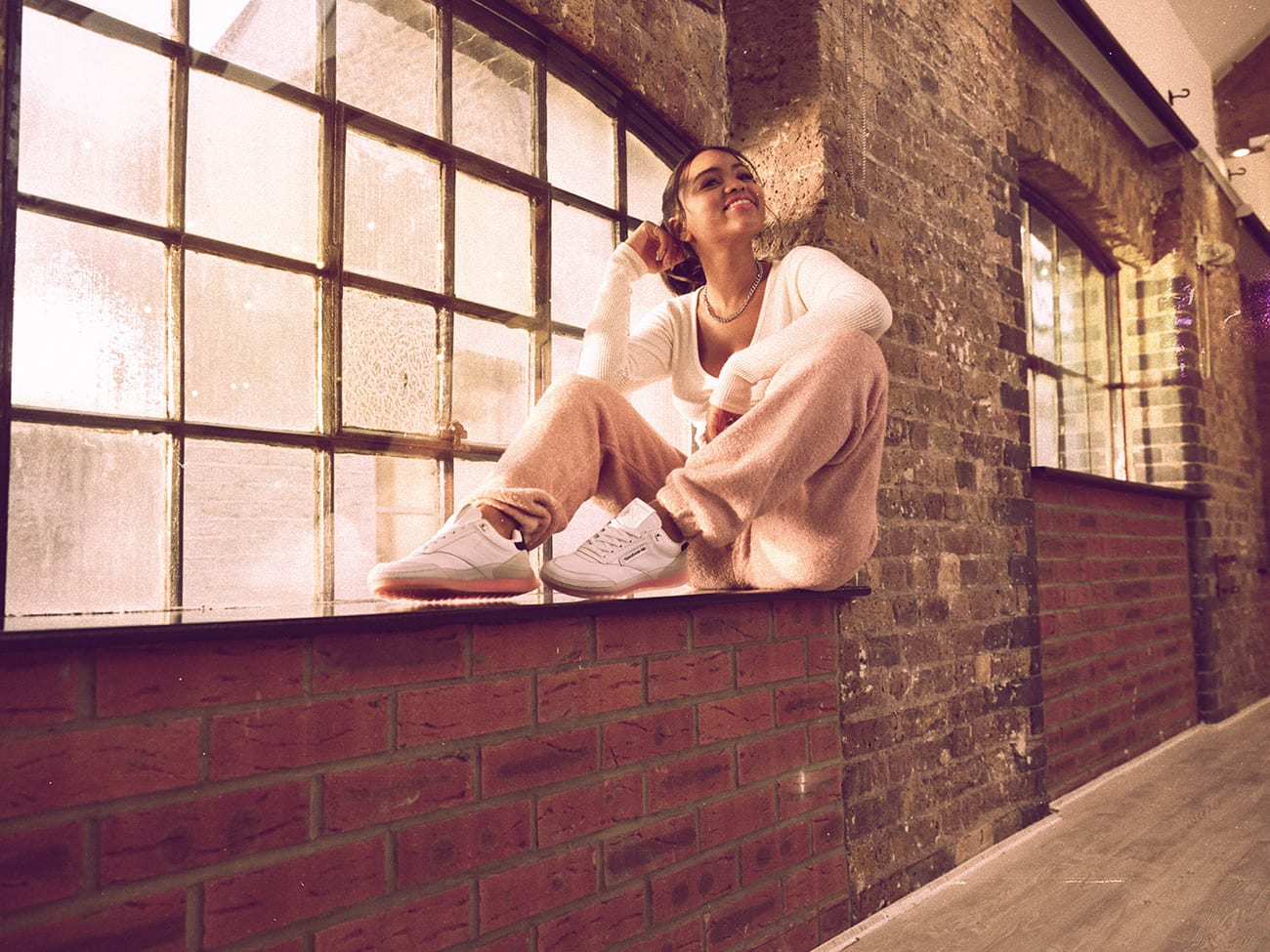 She's Devoted to Her Message
Finding ways to disconnect has allowed Santesson to evaluate how she approaches projects. "I try to find happiness in the little things and not be afraid of creating something 'weird,'" she says. "We can get too much in our heads sometimes and I tend to feel like your first idea is always the best." By prioritizing mental health she's been able to shut out the noise and find inspiration. Santesson carves out pockets of time for herself and that has allowed her to show the world who she is and to create music that's authentic and relatable. "I say yes to life and I've really become myself over the years and make a conscious effort to stay that way."
In addition to posting on her
own Instagram account
and sharing her life with her followers, Santesson also runs the account
@badbitchreminder
. The account posts positive and inspirational quotes to remind people that they deserve to be happy and loved. "I want people to step into their power and be kinder than necessary and at the same time, demanding what you deserve. It's not being difficult, but you can do it with love! I want to leave a legacy of growth, acceptance and joy." Santesson is committed to herself and her mindfulness practices that keep her grounded so she can continue to create her legacy through music.